The momentum within women's soccer is arguably at an all-time high. From the rise of popularity & competition both domestically & globally, women's soccer continues to expand and develop as the beautiful game aims for more inclusion & equity.
Sam Mewis, midfielder for NWLS' Kansas City Current and the U.S. Women's National Team, is at the forefront of the sport's growth and progressive change from her on-pitch play to her involvement with Champs Sports & Voice in Sport, a community that connects and inspires girls and women in sport ages 13-23.
Last week, Mewis and Champs Sports hosted a "Culture of Soccer" event, inspired by the upcoming Women's World Cup where the star player herself led a Voice in Sport panel with Stef Strack, VIS Founder/CEO.
We spoke with Mewis about the growth of soccer, her calling to work with Voice in Sport, and her favorite sneakers.
Read what she had to say below.
---
Nice Kicks: What's it been like working with Voice in Sport? What called you to partner with them?
Sam Mewis: Voice in Sport is doing so much, especially for young girls by giving them access to resources about their mental approach to the game, their bodies, their nutrition, and providing mentorship. It's such an awesome organization.
Getting to partner with them and come to an event like this to do a session live and expose these resources to all these people, girls kids & their parents was so great, and I always love being a part of things like this. I'm hoping that some things that we shared today help some of these girls and get them involved with the program.
NK: How has your career at the club and national level helped you with your vocation to Voice in Sport?
SM: My work here with Voice in Sport has been incredible, and I think the investment in the next generation of players is what will set up the professional leagues now to have success down the road. We have all these strong, well-equipped players who have access to all these resources. The quality of soccer and the quality of the people getting involved will continue to grow, so I'm excited to see that.
There's another initiative VIS is running called the 'Side of Equity' where they're going to give grant funds to players who have participated in Women's World Cups to close that prize gap a little bit. I think stuff like that is super important too — just acknowledging that federations and FIFA have not closed that gap on their own necessarily, so we all have the power to contribute to making that change whether through direct investment or watching more sport, buying jerseys, and supporting the business that players start.
We'll have the ability to put our money where our mouth is and show that women's sports are something we want access to, want more of.
NK: What's been a rewarding part of the partnership so far?
SM: Working with Voice in Sport and realizing that my story and the things that I've been through can give a little bit of context to some of these young girls. I've talked about the transition from college soccer to professional soccer. Things I've learned from not making rosters and things that I do to make sure my body is really fueled & rested & ready to perform.
Some of those resources are things that I needed when I was younger, so I think anytime I get the opportunity to interact with young girls like this and share what I've gone through I always jump at the chance and doing it with a partner like Voice in Sport is so incredible.
NK: The Women's World Cup is right around the corner. Although you won't be playing, your sister, Kristie, will be. How excited are you for the USWNT and your sister with this being her first World Cup?
SM: I'm so excited to watch the USWNT play. I'm so proud of my sister for making the roster. She's been through her own journey through injury and not making rosters, so I'm really proud of her and excited to watch. My best friend Lynn Williams is on the team as well. I'll be rooting for the team as hard as I can. My alarms are set for all the games. I'm excited to support them from home and hopefully watch them win the whole thing.
They're expecting two billion fans to tune into the Women's World Cup. It's a huge spectacle. It's the highest level you can play at. My sister is well prepared. She has been doing this for years. She's great under pressure. The consistency she brings to the team is so valuable. I have full faith and confidence in her. I'm just excited for her to experience it. Some of my fondest memories were competing at the World Cup in 2019.
NK: There's been a lot of growth & investment in the game from teams to leagues. What's changed throughout your career? How do you see the game developing, especially within the NWSL?
SM: It's amazing to see these new ownership groups coming in with such high expectations on returns that they'll get on their investments. That's been the biggest shift I've seen from this 'oh, you should invest it's the right thing to do, we should support women' to 'we're putting money into this to get it back.'
Women's soccer is growing exponentially. It's a good investment.
From where I started in my professional career till now, it really changed a lot. But that's not without a lot of fighting and advocating from the players, especially players who have come before us who have been fighting all along and we're just now seeing the results of that. I'm really grateful to all those players who have come before me. I'm excited about all the possibilities that exist now in the women's game and hopefully, there are only more positive things to come.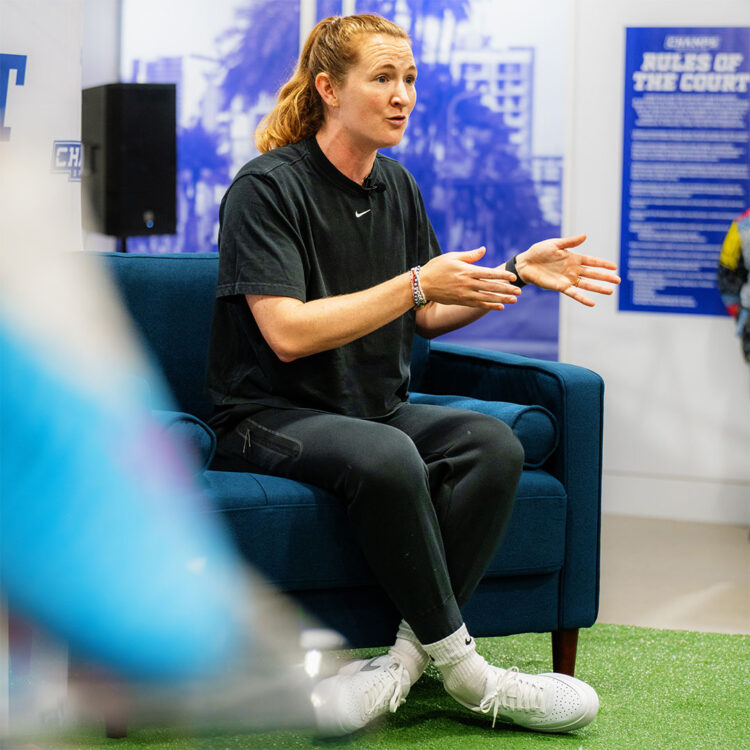 The NWSL is such a competitive league there's a lot of parity from top to bottom. Every game is really difficult. There's a high expectation physically, and it's growing. That's the most exciting part.
We have new teams coming in. There's a ton of opportunity. It's such a great product on its own so getting to see it continue to develop players and give players the opportunity at the highest level provides such an incredible environment for our national team as well. We're so fortunate to have such an awesome club system set up. It's so good for the sport and the US. It's great for kids to see this example of women playing. It's great from every angle and the NWSL is such a competitive league.
NK: Off the pitch, what are you wearing?
SM: I love Nike Dunk Lows. I always wear my 'Panda' Dunk Lows, but I have a bunch of colors. Those are my go-to sneaker.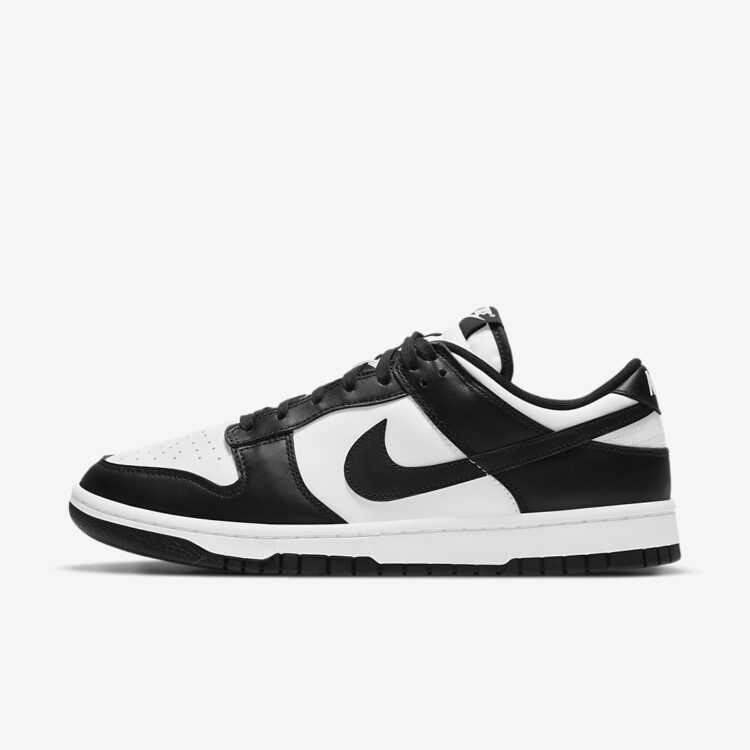 ---
Keep it locked on Nice Kicks on Instagram and the sneaker release dates page to stay on top of the latest news and upcoming drops.