Kawhi Leonard is the most talked about player in basketball right now.
Carrying the Toronto Raptors to their first championship in franchise history and then dipping back home to LA, The Klaw has been the topic of conversation on the court and in free agency. When it comes to his day job, he's been getting it done on both sides of the ball rocking his new sponsor: New Balance.
What's noticeably missing from his almost 30 pairs of PEs he's worn from NB? His famous "Klaw" logo seen famously on his Air Jordan PEs and signature apparel.
Nike on Kawhi Leonard suing them alleging the company trademarked the logo he created as their own when he was with the brand: "We do not comment on pending litigation." Logo has not been on his New Balance product. pic.twitter.com/CJtugyQ7wY

— Darren Rovell (@darrenrovell) June 4, 2019
According to sources and reporting on NBA.com, Kawhi Leonard is suing Nike for rights to his logo.
Historically speaking, the Swoosh would have the juice in this type of situation. If you look back at the removal of the flame logo from Andre Agassi product when he left Nike for adidas or Roger Federer trying to take his famous 'RF' marker from the Swoosh to Uniqlo, the Beaverton brand has a history of protecting any property they published on their own product.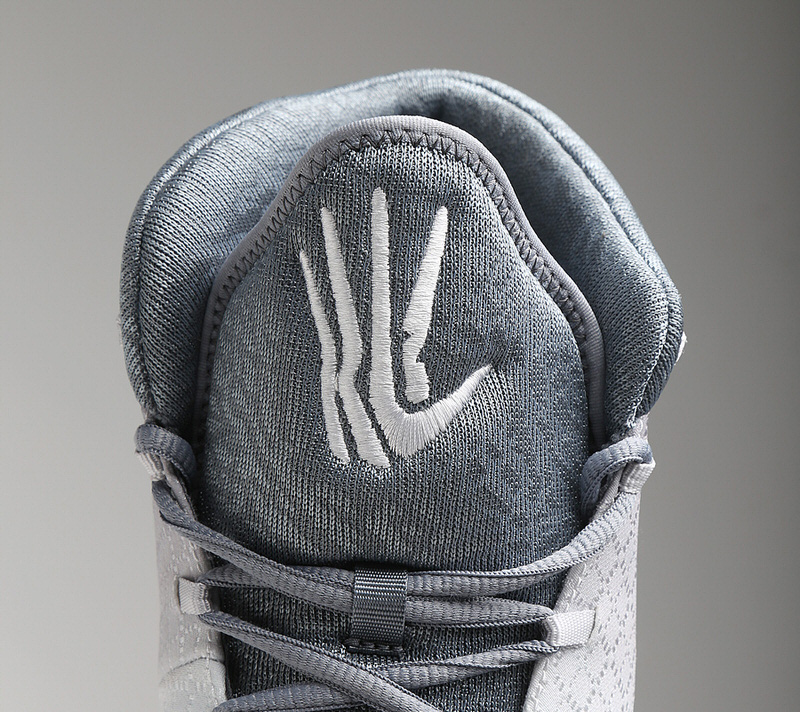 However, where things get slightly sticky is here: Kawhi is said to have designed his own logo. Yes, you read that correctly.
This is not just a timely claim in accordance with a lawsuit, word of Kawhi tracing his hand and creating his own logo date back to a 2014 interview with Nice Kicks.
In the 2014 piece, Kawhi is quoted as saying:
"I came up with the idea of incorporating my initials in this logo. I drew up the rough draft, sent it over and they (Jordan Brand) made it perfect." — Kawhi Leonard said in 2014 interview with Nice Kicks
Over his tenure at Jordan Brand, the Klaw logo famously appeared on many PE pairs worn by Kawhi in San Antonio. It also appeared on a range of apparel. As a Texas resident, I can claim these sold like hot cakes in San Antonio.
Clearly having a city behind him in LA and brand backing from New Balance, it's not far fetched to think that Klaw branded NB product will fly among Clipper fans. While Kawhi being able to sell shoes will be put to test once the OMN1S release at retail, it's a proven fact he can sell shirts.
According to reports, Leonard has plans to use his Klaw logo "on clothing lines, footwear and on other products and, among other things, in connection with sports camps and charity functions."
While Kawhi's claims that he created the Klaw logo are strong, Nike states that it "refined" said logo in December 2011/January 2012. Leonard is hoping the court rules him as the author of the Klaw logo, claiming Nike "committed fraud" when they registered the logo for copyright.
In 2014, Leonard more or less backed this statement when referring to the Klaw logo.
"I give the Jordan Brand team all the credit because I'm no artist at all," said Leonard. "They refined it and made it look better than I thought it would ever be, and I'm extremely happy with the final version."
Perhaps the closest case study for Kawhi and his team to reference in an athlete retaining their logo while switching sponsors is Shaq. The Diesel's famous "Dunkman" logo left with Shaq when he bounced from Reebok, eventually stamping everything from his Payless product to Li-Ning sneakers.
With that said, Shaq's self-branded homage to Rony Seikaly's style of dunking at Syracuse also has college connections to its namesake as the many of many nicknames trademarked his own logo at LSU.
Yup, before he even signed with Reebok.
Sadly for Kawhi, TMZ reports today that Nike is countersuing him in regards to the Klaw logo on the grounds of copyright infringement, fraud and breach of contract.
While Nike admits to Kawhi's statement that he sent them a copy of his hand-drawn Klaw logo, the Swoosh states that they settled on an "original" version of the Klaw logo that is different from that of Kawhi's sketch. You can see both below with Kawhi's first sketch up top and Nike's finished product underneath.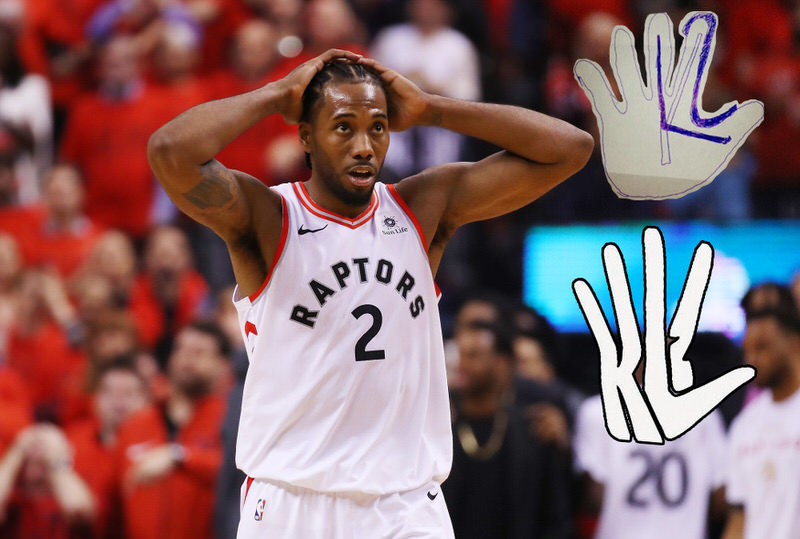 It is Nike's claim that Kawhi signed off on the company being able to use the final logo design in 2014 in which they field a trademark application to own the rights to it.
When Nike found out in 2017 that Kawhi had also filed an application to trademark said logo they said he had no right to do so and that Leonard "fraudulently claimed to be the author and sole owner of the Claw Design."
In addition to the Nike vs. Kawhi drama, it's reported that the Clippers may have considered buying the Klaw logo from the Swoosh in their efforts to sign Leonard.
Marc Stein reported the following for The New York Times:
"The Los Angeles Clippers are said to have quietly looked into the feasibility of purchasing the portion of the rights to Leonard's "Klaw" logo that is still owned by Nike. The Clippers did not immediately respond to a request for comment Wednesday, but such an acquisition would theoretically enable them to bestow full control of the logo upon Leonard as part of their anticipated free-agency pitch meeting with the Toronto superstar."

"Nike, as emphasized to me recently by a top official from the sportswear giant, is intent on rebuffing all approaches and retaining its rights to that logo for as long as it can — to assure that it would not appear on gear made by Leonard's new contract partners at New Balance."
NBC Sports points out that such an acquisition of the logo by the Clippers would be "clear salary-cap circumvention" and that the team had similar issues in 2015 when they lined up an endorsement deal for DeAndre Jordan.
While the Clippers ultimately landed Kawhi, the logo still belongs to Nike.
With this new information, it's clear that beating Nike in court will be a challenge for Kawhi and his team. Still, many fans of the game most would like to see Kawhi retain the logo so strongly tied to him.
How will it all go down? Keep it locked to Nice Kicks for updates.
Read the Oral History Behind Kawhi's Klaw Logo from Nice Kicks.