Kanye West took to Twitter earlier this afternoon to preview the upcoming adidas Yeezy 700 V2. The second edition of the largely popular Yeezy 700, and a shoe West says he "loves."
Although certainly of a similar volition as the model's aforementioned predecessor, the V2 edition also undeniably stands on its own. True to the retro aesthetics currently trending in the sneaker industry, breathable construction adorns much of the body while reflective details aids that design language while equally heightening visibility.
West appears to have much in store with adidas for the remainder of 2018, some of which he shared on Twitter in weeks past. The social media platform, though, has been problematic for West. Many of his thoughts and stream of consciousness state there have proven ill-advised. Yet adidas has affirmed that they have no plans of parting ways with West.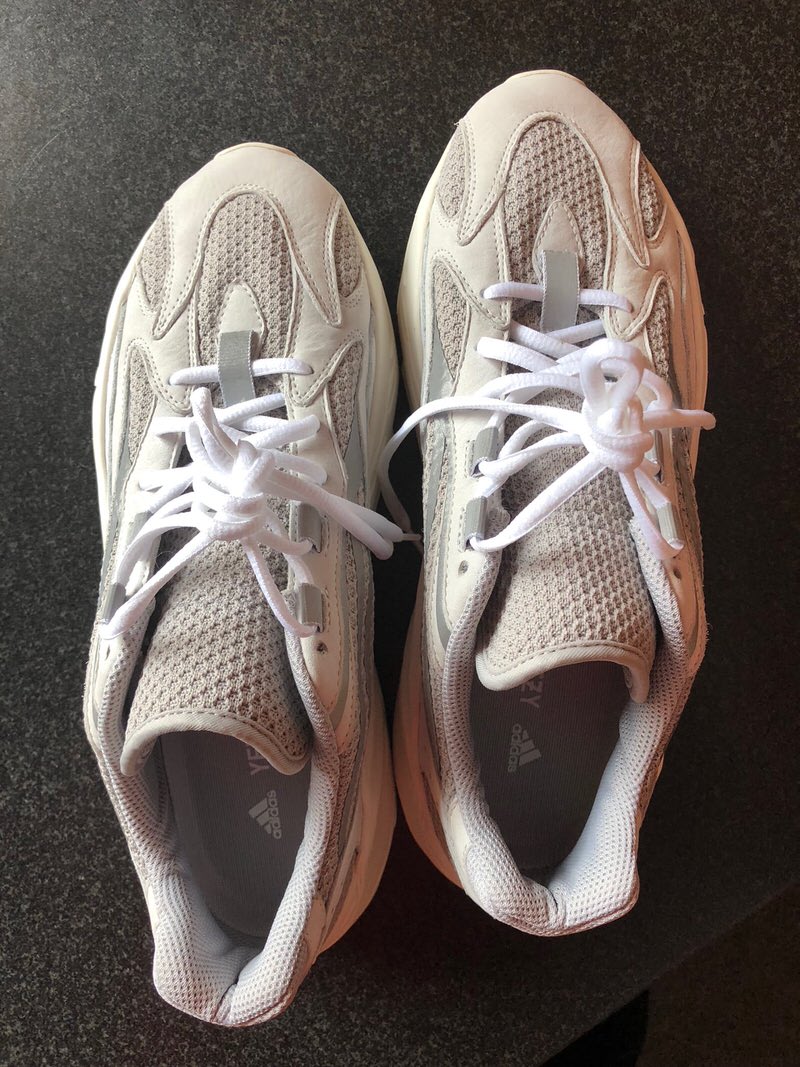 Source: Kanye West