lead image by Jason Miller/Getty Images via Zimbio
Even with the current uncertainty in Cleveland as the Cavaliers try and compete while teaching, JR Smith can always count on these certainties: family, playing the game he loves and lacing up a fresh pair of kicks.
He's also willing to do whatever is necessary for exclusivity as evident by his recent audition for Foot Locker's Week of Greatness.
https://www.youtube.com/watch?v=XX4es8KOqYo
We caught up with Swish for the latest My 5 to see what's in his current rotation.
Air Jordan 1s
JR Smith: It's just easy to dress it with jeans and they have so many different colors. It's also a comfortable shoe to walk around in. It's not too heavy and it's one of those shoes you don't have to worry about scuffing because they actually look better when they get a little dirty.
Converse Chuck Taylor
JR Smith: Chucks are another shoe that I love because you wear it with almost anything and not go wrong.
Nike Air Force 1 Low "White"
JR Smith: Same thing. You can wear this with almost anything.
ACRONYM x Nike Air Presto Mid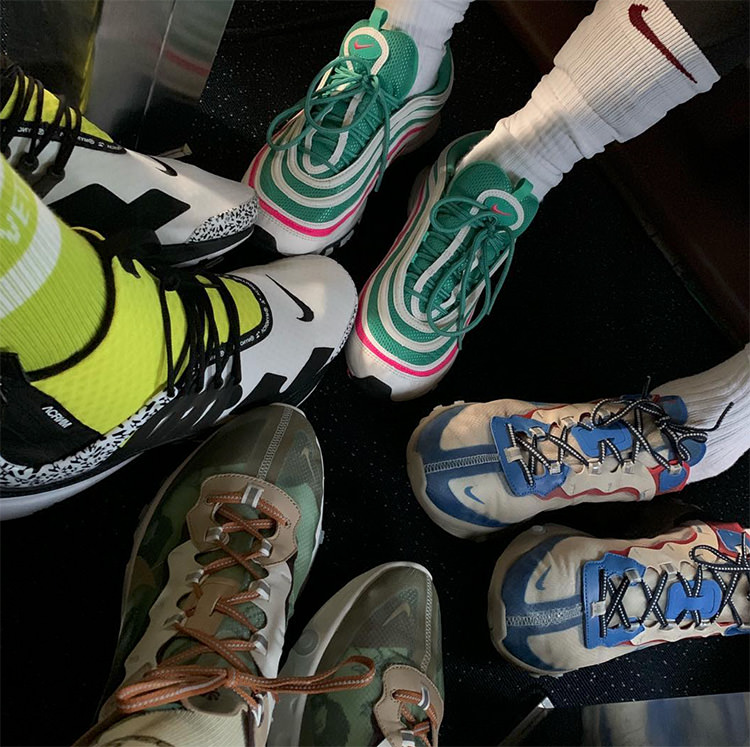 JR Smith: One of the best releases of the year.
Nike Blazer
JR Smith: You can wear the Blazers with jeans, a suit, sweats. It's very underrated.