Paris Fashion Week was top of mind for everyone as Pharrell Williams showcased his first Louis Vuitton collection, MSCHF teased its Crocs collab, and more.
And if you paid close attention, KidSuper made noise with the help of Meta & its latest "It's Your World" campaign and NBA fashion guru Jordan Clarkson.
We spoke with Clarkson to learn more about his relationship with KidSuper, what it was like working on a project for Paris Fashion Week, how he uses Meta in his everyday life, fashion in the NBA, and so much more.
Read what he had to say below.
---
Nice Kicks: Fashion has evolved tremendously in the league. Where do you see it headed? Do you feel any sense of responsibility in it?
Jordan Clarkson: I think I'm just an entity in it, helping influence guys to go out there and try things, or to attend different Fashion Weeks. I wasn't the first one to do it; Russell Westbrook, D. Wade, and others stepped up first. But I'm part of the movement, and I think the fashion world is growing in the NBA.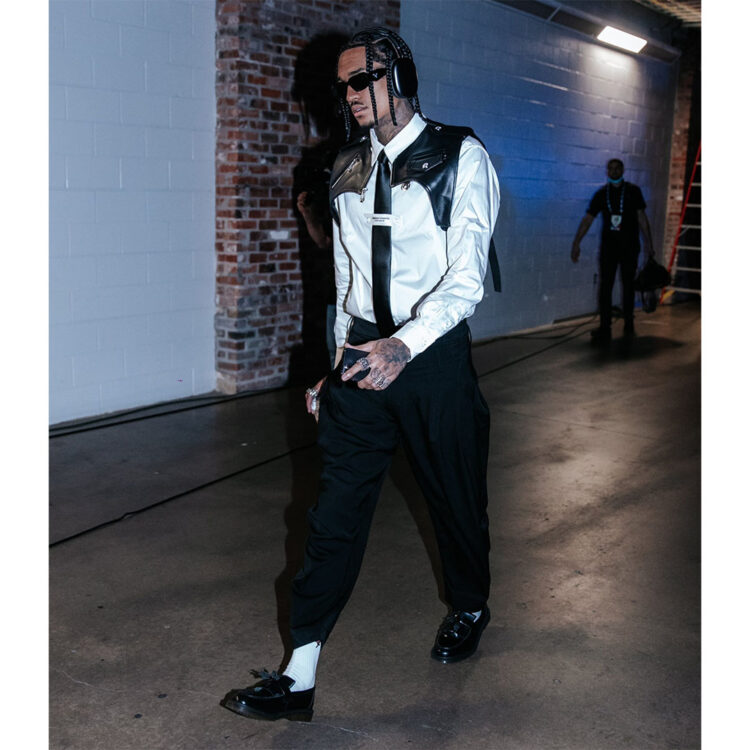 After seeing the amount of players posting that they were at shows this past Paris Fashion Week and how many of them in general are interested in fashion shows in taking it so seriously, I think fashion is headed in a great direction for the league and everybody in it as people and creators. I predict we'll start seeing more players start to come out with their own and really present themselves in that space.
NK: How would you describe your style? Is there anyone or anything that inspired you or continues to inspire you?
JC: A big inspiration for me is probably Pharrell; just seeing him as the Creative Director at Louis Vuitton has been huge for me. Growing up he was (and still is) an idol of mine, and it's been amazing to watch him do music and everything else that he's created over time. 
As for how I would describe my style, I know a lot of people use the word "unique," but I would say it's "different." I think I'm able to cross worlds in fashion and pull together different silhouettes and pieces that I don't feel others could pull off like I can. Not trying to toot my own horn, but in that sense, I think I'm able to transition through all the worlds and still be me.
NK: What's your relationship with KidSuper been like? How did it all start & how do you see it growing?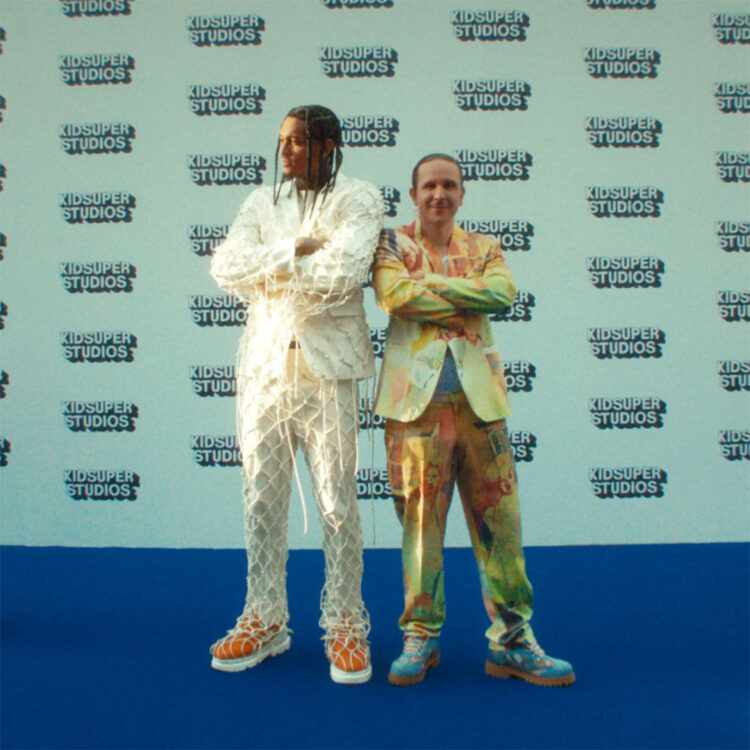 JC: It's been great. Our relationship has been super cool. It started with Instagram DMs and talking at first, and soon the ideas started flowing so we started texting. He's a really cool dude in person — super creative and his energy is high, just great to be around, honestly. It was pretty dope to get the chance to shoot with him [for Meta] and spend some more time together. Being around other creators like him continues to help me and give me insight on what I want to do soon when it comes to branching out creatively. Being around that energy is great.
NK: That's awesome. Just being around another creative drives creative energy, right?
JC: Yeah. It's crazy how fast we put things together and made all this happen. It's definitely a cool relationship to have.
NK: How do you integrate Meta's "It's Your World" into your daily life and overall approach to fashion & creativity?
JC: In terms of fashion and creativity for me, I think of "It's Your World." and using [Meta's] apps to see everything, even the stuff that I'm missing sometimes. This gives me so much insight, connection and feel for the world. I think these apps bring a lot of people together as a result, and a lot of ideas come from that. So in terms of fashion and creativity, I think that's where this campaign connects with me — just seeing the influence and the way everybody's presenting themselves.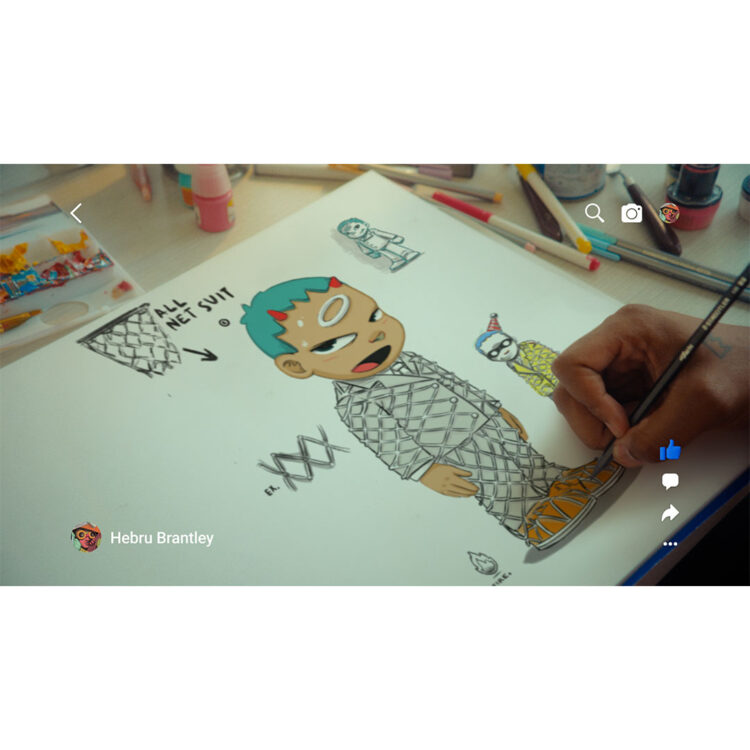 NK: Talk to me about fashion week. What was it like being part of the design process behind the KidSuper x Meta pieces that made its way onto the runway?
JC: The process was super cool. It began with us trying to put things together through DMs and texts. I gave him a few ideas to start and bounced stuff off the wall with him throughout. Colm was great the whole time, and I was happy to be a part of his world and see his whole process during this time.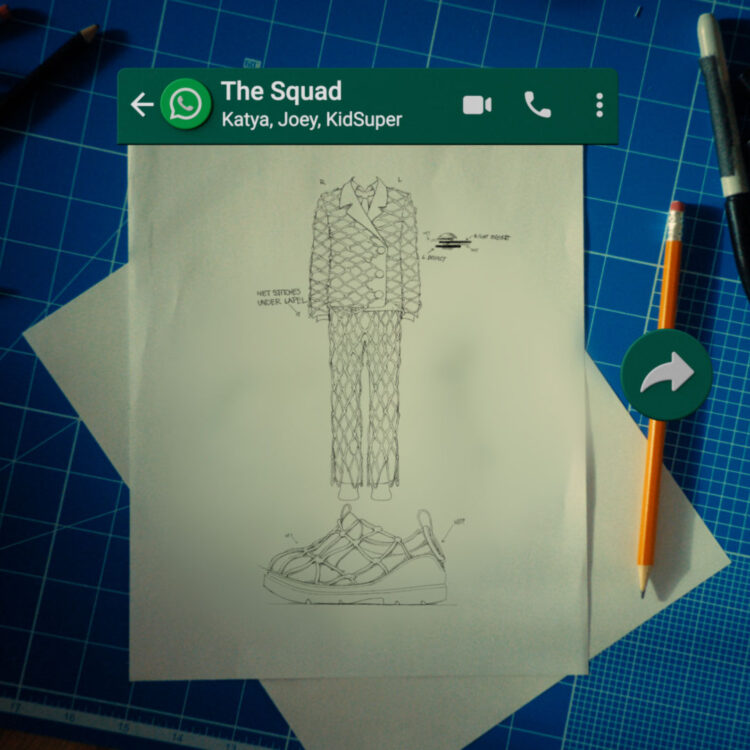 I heard the show was amazing too; I got sent a whole bunch of videos and stuff of him and the suit in the show. All his stuff is super theatrical and dope. It's fire.
NK: Can you tell us about some of your ideas that you contributed to the overall look?
JC: First we started talking about a suit — and when it comes to suits, I like my stuff super baggy. He was trying to integrate that somehow and figure out that boxy silhouette on my body to make it fit a certain way.
That was probably one of the biggest things that I passed off in terms of bouncing an idea towards him and sending him inspiration from other people that had suits on and similar pieces like that.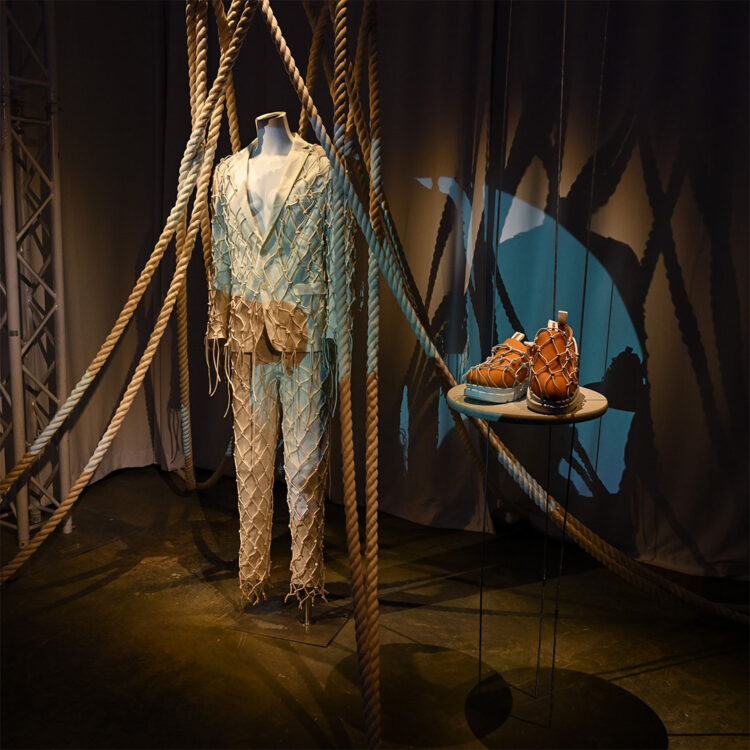 ---
Keep it locked on Nice Kicks on Instagram and the sneaker release dates page to stay on top of the latest news and drops.