Player Exclusive (PE) sneakers are a player's dream. Typically, PEs are centered around team colorways but Jordan Brand is taking an all-new approach for its WNBA athletes.
Celebrating and commemorating its WNBA stars, Jordan Brand has unveiled its PE collection for AD, Aerial Powers, Crystal Dangerfield, Dearica Hamby, Jordin Canada, and Satou Sabally.
With the Air Jordan 37 and the Jordan Why Not.5 as the canvas for the PE collection, each Jordan Brand athlete told their own story with the help of the brand.
Take a detailed look and learn more about each WNBA athlete's PEs below, including quotes from Crystal Dangerfield and Dearica Hamby about the designs.
---
AD – Air Jordan 37 "Journey" PE
Inspiration: Representing AD's "Journey" back to the court, the Air Jordan 37 PE is designed with an old TV graphic being off air. Preparing for their return, AD have been drowning out the noise and is now ready to be back to their regularly scheduled program.
Aerial Powers – Air Jordan 37 "Pow Pow" PE
Inspiration: Aerial takes her super powers over to the Air Jordan 37 with her love for gaming and fantasy. Her superhero persona lives on the court. The "Pow, Pow" graphics derive from old comics and represents her dominating her opponents on court.
Crystal Dangerfield – Jordan Why Not.5 "Why So Serious?" PE
Inspiration: Crystal's admiration for The Joker takes over the Why Not.5 PE. Drawing from Crystal's "Why so serious?" mantra that's inked on her leg to The Joker's signature laugh, the Why Not.5 brings the villain to life and serves as a reminder to have fun on the court.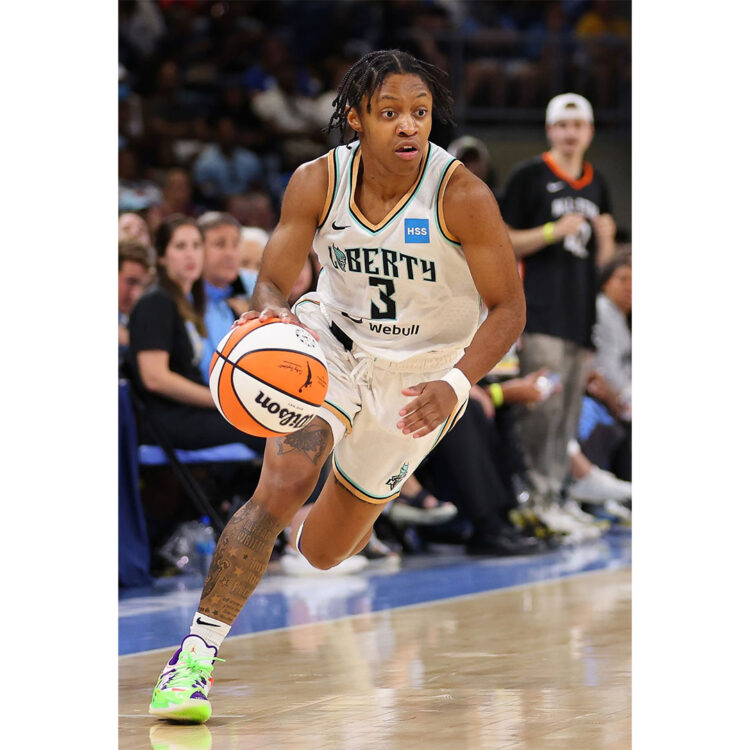 Batman has been one of my favorite superheroes since I was little, and Batman: The Dark Knight is one of my favorite movies. [The colorway] is obviously inspired by The Joker; I have it tatted on my leg — 'Why so serious?' He's one of my favorite character because of his behaviors and mannerisms. Why can't we laugh at ourselves? Why can't we smile all the time? I'm trying to have fun.

Crystal Dangerfield
Dearica Hamby – Air Jordan 37 "Empress" PE
Inspiration: The Las Vegas Aces forward brings her interest of Divine Tarot into her Air Jordan 37 PE. Dearica Hamby "Empress" PE is inspired by Dearica's interest in Divine Tarot and what it means to embody the Empress. The same way she plays on court, being The Empress is about tapping into your Intuition and Natural Energy.
The Empress card is a motherly card: blessings & love. It's one of the most positive cards you can receive. I love playing basketball, but for me, being a mom is my purpose — this shoe represents that.

[Jordan Brand] has allowed me to be who I want to be wholeheartdely. Being a mother is first. I love that within Jordan Brand, they prioritze family, so I feel that.

Dearica Hamby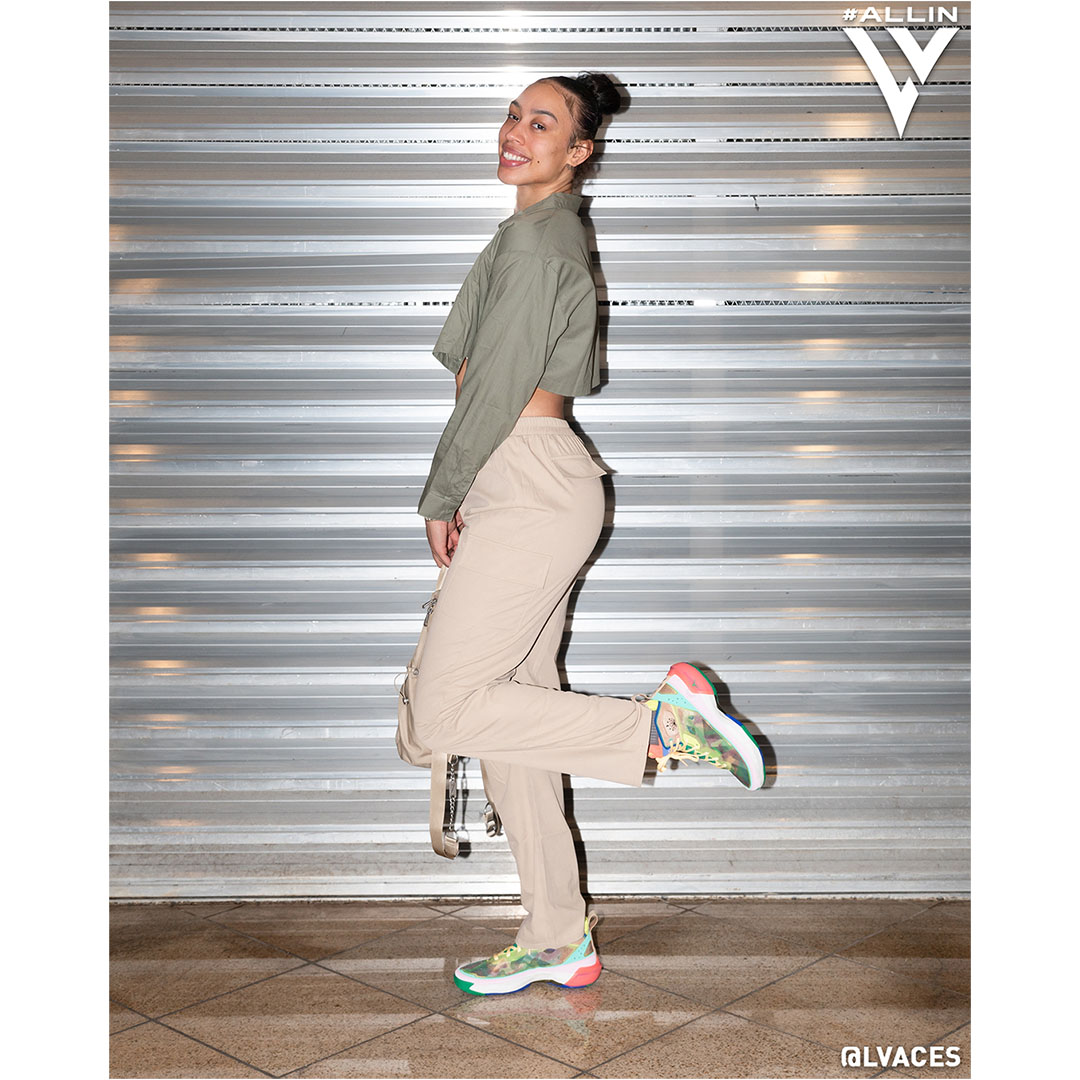 Jordin Canada – Jordan Why Not.5 "Hometown" PE
Inspiration: The hometown hero uses her Jordan Why Not.5 PE as the canvas for her return to the City of Angeles. Born and raised in LA, Jordin was recently traded to her hometown team and wanted to pay homage to the city with Los Angeles Sparks-inspired colors.
Satou Sabally – Air Jordan 37 "Secret Agent" PE
Inspiration: Satou's "Secret Agent" AJ 37 PE is inspired by her relationship with her brother, Lamin. They both play the game internationally, sometimes far apart, but always on the same mission. The shoe's details include a saying from her brother "Whatcha gon do?", GPS coordinates from places they have lived, and a "Bond" style brother/sister baller graphic on the outsole that ties their stories and journeys together.
---
Keep it locked on Nice Kicks and Nice Kicks Hoops for the latest sneaker news and news around the NBA, WNBA, and more, including the Air Jordan release dates page.