New Balance is excited to share that Joe "Freshgoods" Robinson has been appointed to Creative Director for the highly anticipated "Conversation Amongst Us" Collection. In recent years some of the most exciting New Balances have come from the eye of Joe Freshgoods as he's delivered striking collabs such as the New Balance 990v3 x Joe Freshgoods "Outside Clothes" and the Don't Be Mad Joe Freshgoods x New Balance "No Emotions Are Emotions" Collection.
Joe Freshgoods organized an all-Black product team at New Balance known as the Black Soles. Associate Product Managers and Designers from the team, Jordan Johnson and Kevin Trotman, hope to ignite further collections with intentional design. The campaign video features Kawhi Leonard and pays tribute to "the nod" – a gesture encapsulating how Black men have communicated with one another for generations.
For the upcoming New Balance "Conversations Amongst Us" Collection, Joe Freshgoods uses two lifestyle silhouettes, the New Balance 2002R and the New Balance 550. He also offers his thoughtful design approach to a range of apparel that includes graphic tees, a fleece hoodie, crewneck, and pants.
The New Balance "Conversations Amongst Us" Collection designed by Joe Freshgoods will be available on newbalance.com beginning April 15, 2022. For more sneaker news and updates, follow @NiceKicks on Twitter.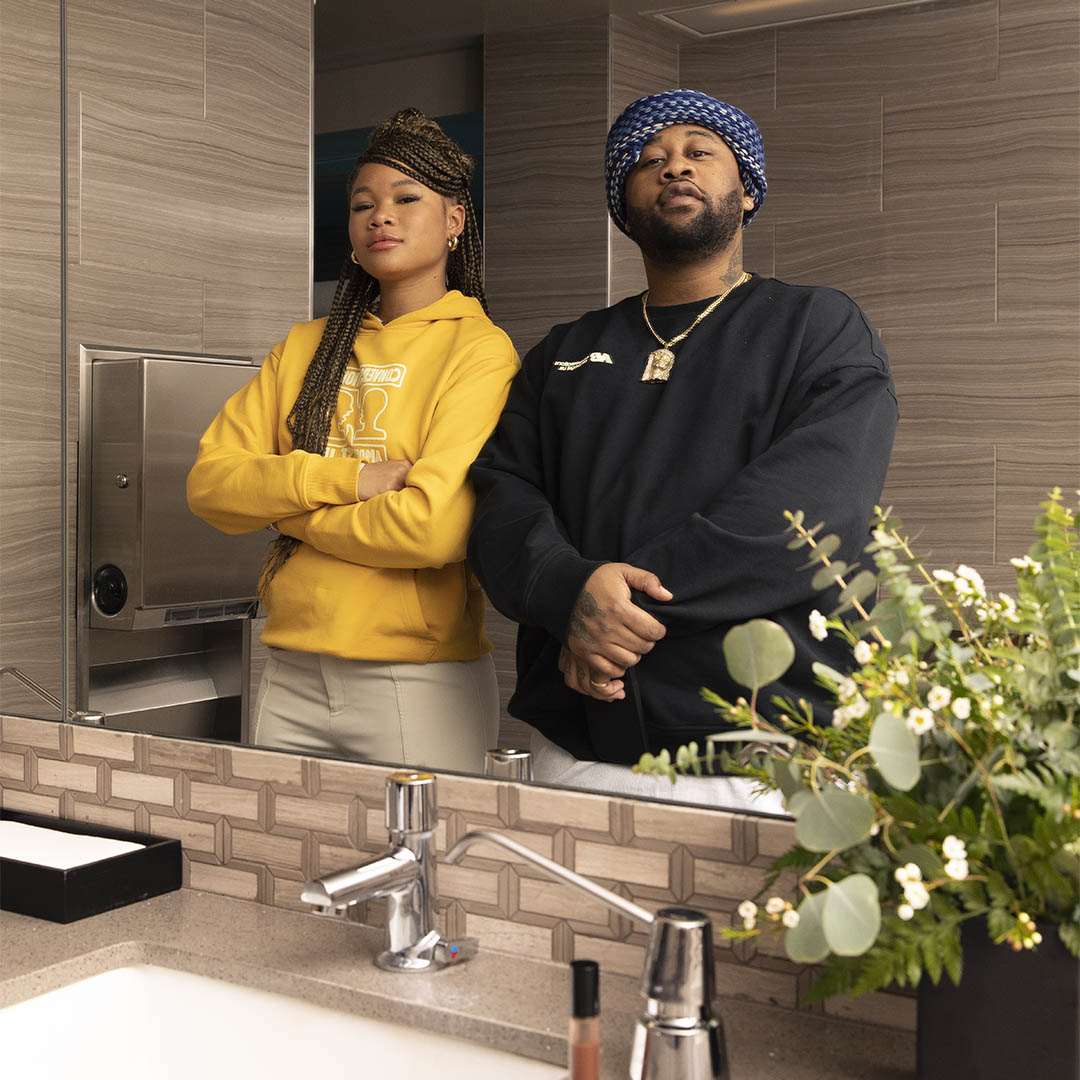 New Balance "Conversations Amongst Us" Collection