Chicago's importance and influence on the sneaker and fashion scene and a big part of where it is today is thanks to Vic Lloyd. A man of many hats, DJ, Designer, former Leaders 1354 buyer, and one of the four horsemen of Fat Tiger Workshop, Vic has seen and experienced a lot of changes and put his mark on the sneaker industry as a whole. Nice Kicks got to chop it up with Vic on how he got his start, his fingerprints on the industry, Chicago's influence, and what he has in store. This interview has been edited for clarity and the lead photo via Griffin Gher.
Do you recall a sneaker or a sneaker memory that sticks with you today?
It was the Jordan 4 for me. I was around 9 or 10, I split time between Chicago and Topeka, KS as a kid, and after begging and begging my mom a pair, we drove an hour and a half to Kansas City to grab a pair of 4s. And that was the last "nice" sneaker I got for a while, after my parents realized I'm going to outgrow shoes at such a rapid pace.
Due to that, I figured out a lot of other brands and companies that made dope sneakers, that weren't an Air Jordan or adidas. Foot Locker was a melting pot of every sneaker brand you saw in magazines and ads like Diadora, New Balance, Avia and so on which shaped my taste for sneakers today.
NK: Your first start within the sneaker realm was through Chicago sneaker cornerstone, Leaders 1354. How did you get your start there?
It all kind of happened by accident. I met Corey (Leaders founder and owner) who was wholesaling streetwear brands at the time and mentioned that Diego Ross (Creative Director for Leaders) might need some help to get out to trade shows because I had a car at the time and Diego didn't. So we drove around the midwest and me having an eye for new and up-and-coming brands, they gave me the freedom to explore and eventually became the de facto buyer for Leaders.
NK: What were some collabs you put your touches on for Leaders?
We did the Reebok Reverse Jam that was inspired by the Blue and Red Lines of the CTA, the Nike Huarache 08 which was inspired by the element of Mercury which was limited to Friends and Family, and the adidas Forum Mid "Moccasin".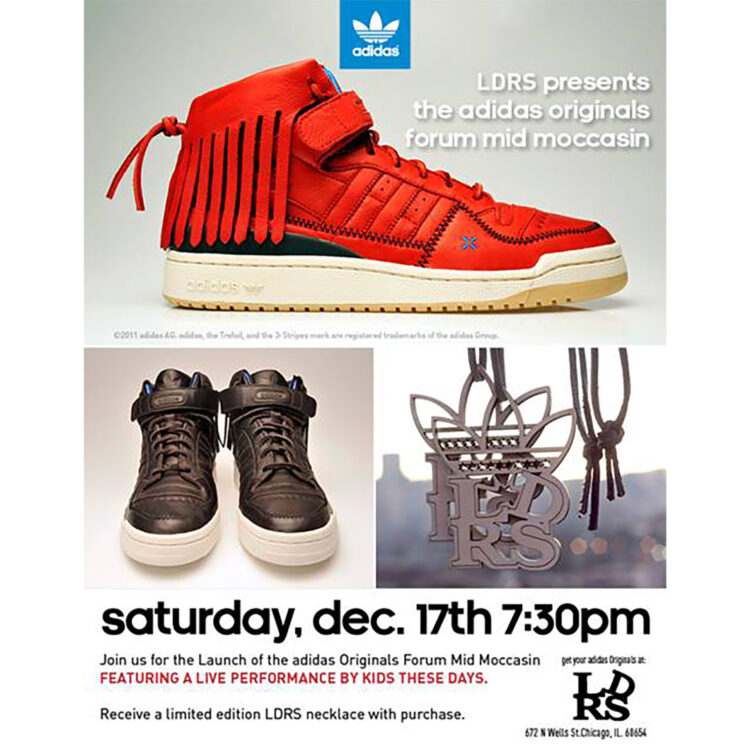 NK: As far as your own adidas Forum collaboration, how did that come together? What was the process like?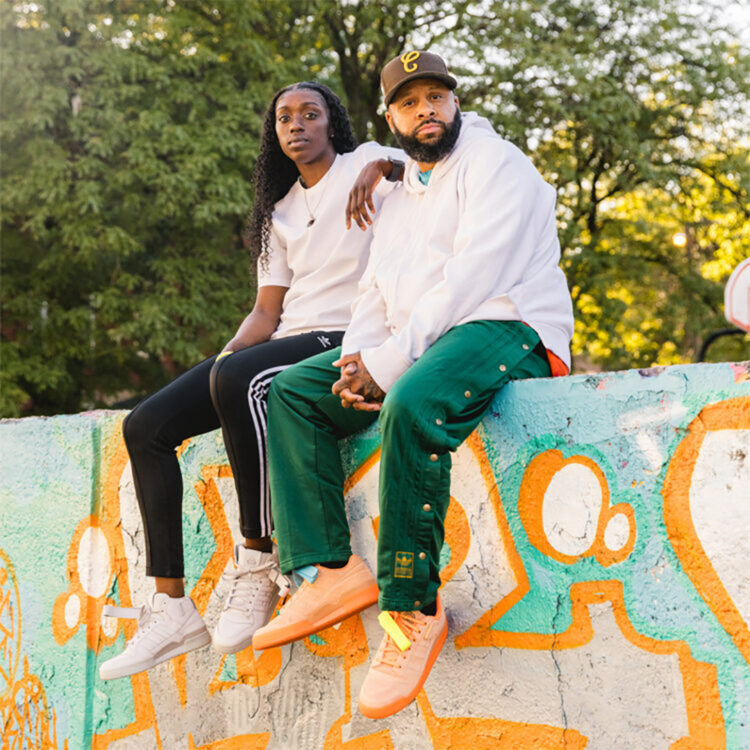 So the difference between when I did the Leaders adidas Forum versus when I did my Forum is for Leaders, we went and picked out everything in Portland at adidas for the Leaders collab. Once we got our rough idea of the shoe and what we wanted to do, we picked out materials, talked to the team at adidas, and built out how were going to do it.
For my Forum, all the adidas people came out to Chicago. I had a day or so to talk to them to see if the interest was there, and a week later it was go time. I had to have my mood boards, my ideas, all ready and went straight to sample. We could only change our sample once, which is totally different because you usually have a heavy sampling period where you can change the sample two or three times.
They basically told us about the calendar we were on and when we got the sample and we changed a couple of things on it, those changes are now going to retail.
The original idea was to have both of my adidas Forums drop during All-Star Weekend in Chicago. The whole idea of the "Play Harder" colorway and the "Work Harder" colorway went hand in hand, but I didn't know that they would end up being two separate campaigns.

When I did my campaign for the adidas Superstar, it was more a part of the Chicago campaign because I did a shoe, Rello did a shoe, Des did a shoe, and Leaders did a shoe that was the original Forum for Tony's Sports, which was a sneaker staple in Chicago. The storytelling of Tony's Sports, to Leaders, to Fat Tiger showed the progression of how streetwear bloomed in Chicago and how a lot of those faces are still around in different places.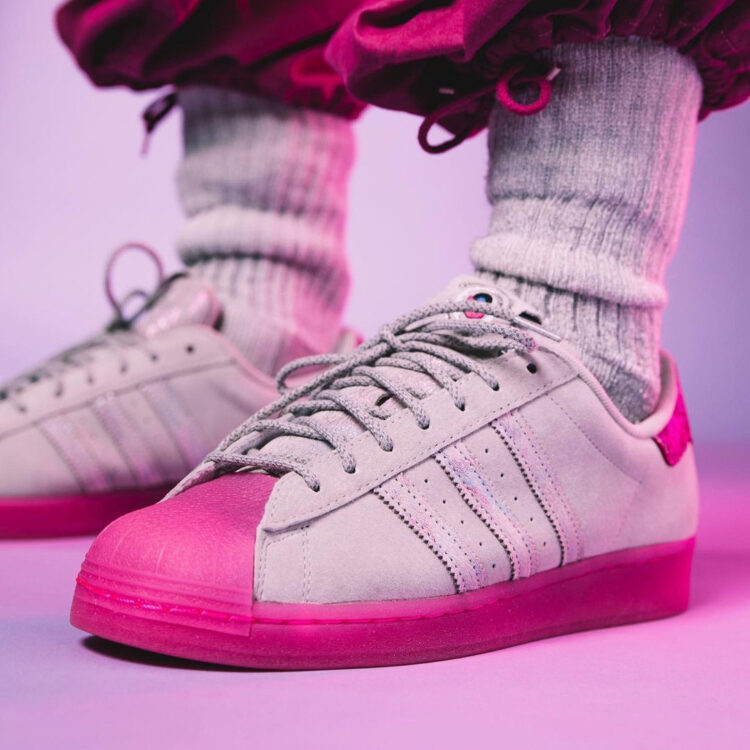 Chicago is a big city, but fairly a small industry when it comes to the sneaker and fashion world. Your fingerprints are all over the city and the sneaker realm as a whole, but one thing I want to talk about is how you got the late Virgil Abloh his start. Can you talk about how that came to be?
I met Virgil when he was in school at Illinois Institute of Technology, and he came into the store all the time. Leaders at the time were one of 11 Billionaire Boys Club account holders at the time, and we'd just talk and we just liked a lot of the same stuff. He was in school, he didn't have a lot of bread, so he tried to barter with us for some BBC hoodies and gear.
Which ended up working out because we needed a freelance graphic designer at the time and he did a couple of shirts for Leaders, the one that stands out the most is the "Dailey Making Dollars" tee we did. After that, we always kept in touch.
Jay Boogie had Custom Kings which is where we got all of our shirts printed at and they needed a graphic designer. I introduced Virgil to Jay and he got hired on the spot. Fast forward, he's working with Don C and John Monopoly, next thing you know, he's on the road with Kanye and his star just grew from there. We kept in touch throughout the years and worked with Leaders on some designs, like the Medal tee that we did which Virgil took the design to Collette, and a couple of New Era hats as well. Whenever we were in the same cities, we'd always link up.
After Leaders, Fat Tiger Workshop came into the picture. How did Fat Tiger get started?
VL: Rello, Des, and Joe all worked under me at Leaders, but we were doing stuff like throwing parties. Once me and Ty stopped being at Leaders, there seemed to be a void within the sneaker and fashion community, and me and the guys just decided to fill that void. We had no idea what we were doing, we didn't even have a name at the time. We brainstormed and threw names at the wall and Fat Tiger sounded like a band name, and it just stuck. We also wanted Workshop at the end since it's about building and community so it just stuck. Fat Tiger Workshop.
What its like seeing everyone's star just rise and seeing where the guys are at now?
VL: It's really amazing to see, they found 8 years they found their lane and it's cool to see expanding it. Rello is killing it in the art world, showing his vision to the world. Joe is really doing well through storytelling and memories in a way that hasn't been portrayed before, and raises his product to a whole another level.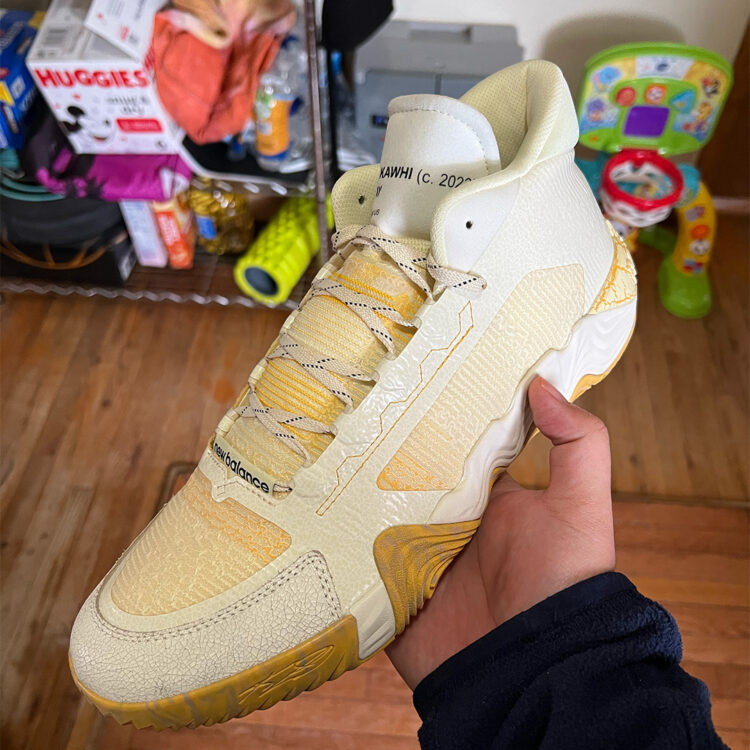 Des has this amazing relationship with Foot Locker, doing amazing things for the city and putting a spotlight on homegrown Chicago brands.
NK: If there's any sneaker from any brand you'd like to put your spin on, what would it be and why.
VL: I did an adidas Forum already but a shoe I weirdly always liked and I always wanted to do a collab on is the Puma Disc Blaze. It's such a funky and weird shoe. Another shoe I'd like to do is a shoe I hooped in during High School which is the Nike Zoom Flight 95. I know Drake did his thing recently on them. I'm golfing now and have a TaylorMade SIM2 driver that has a carbon fiber head, and it makes me want to turn it into a golf shoe.
NK: You being in the sneaker industry for 20 plus years, everyone talks about like the good old days and whatever. The landscape has changed so much and you've seen it shift first hand, what are some pros and cons you see within the sneaker industry today?
VL: I guess it kind of disappeared was the pro now is accessibility, there's so much product in so many places. Now it is really about if you got the money, you can get something. The "good old days", it really wasn't about the money. It was more about being able to find what you were looking for, knowing where to go, knowing where to find gems. Just more of a natural discovery, being able to walk into a place and see something cool and be like, "I rock with that, I'll buy that."
Now, in the era of hype, it's just everything's kind of more contrived. Everybody's searching for this one thing. There was more individuality and pockets in things back earlier in my career. Like certain people were into this, certain people were into that and it's kind of really how they found those things, if you know you know type of deal.
NK: What do you think makes Chicago special as far as the sneaker scene?
VL: We have the weather. That plays a huge role because when people used to camp out in sub-zero weather for shoes, that's crazy. And dedication. People toughed it out. It really, really showed that people have a real will to get the things that they wanted.
Chicago is a place where it's so many different types of people that are into shoes. It's weird, but I feel like there are so many different types of "sneakerheads". You have your people to just die-hard Jordan everything because we're in Chicago. Then you have people more like me who like everything and buy every brand, I like variety.
What else do you got going on?
There's a lot in the works and going on at the same time, golfing with A18, doing stuff with Nothing By Default, and DJing every Thursday at 1111 Chicago.
Much thanks and love for Vic to take time to sit down and chat with us. You can follow Vic on Instagram at @viclloyd.