words & interview // Nick DePaula:
His nickname is simply "2K," perfectly describing his picturesque jump shot and explosive video game-esque dunks all in just two letters.
For Terrance Ferguson, a 6'7″ sharpshooting 5-star recruit from this past spring's 2016 High School class, his basketball career has already taken him to the heights of the game at an early age. He's made a name for himself at both the 2014 and 2015 Under Armour Elite 24 All-Star games, where he won the event's 3-point competition and put on a dunking exhibition. He's also already won three Gold Medals internationally, helping USA Basketball reach their collective goal of collecting gold in several FIBA amateur tournaments around the globe in Greece, Dubai and Uruguay.
As Ferguson explains it, the trajectory of his rising career all changed after his performance at the annual Hoop Summit All-Star game in Portland, Oregon earlier this spring, where he led the game in scoring with 21 points in just 15 minutes of play. He lit up the court from all over, connecting on 7 of his 11 3-point attempts from distance. He'd later also connect with several professional teams from overseas, each looking to sign "TFerg" to a guaranteed contract now, allowing him to bypass a lone year in the college ranks stateside before officially entering the 2017 NBA Draft next summer.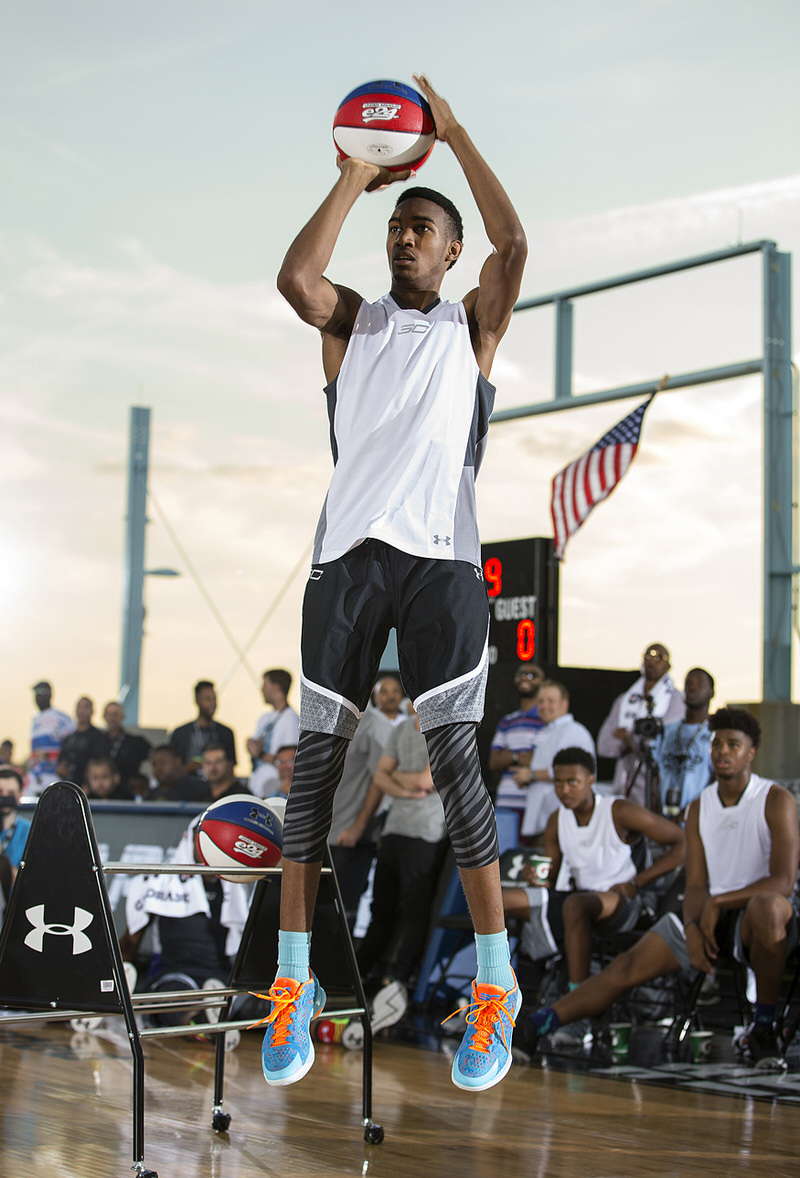 After being recruited by top colleges all throughout High School, Ferguson had initially committed to play at the University of Arizona this fall. Instead, he's signed to play at wing for the Adelaide 36ers, where he'll be netting $500,000 for his year in Australia, according to Scout.com's Evan Daniels. More importantly, as he wrote on The Player's Tribune when announcing his decision to play overseas, he'll be able to ease the financial stresses of his hardworking mother Rachelle Holdman, all while focusing exclusively on his basketball training and development.
With his team decision out of the way by July, Ferguson and his family then looked to land a major shoe and apparel endorsement deal. Though he had some familiarity with other brands, Ferguson was keyed in on a deal with Under Armour from the start, only going through the full negotiation process with the Baltimore-based brand.
He had played on the Under Armour AAU circuit, competed in two of the brand's Elite 24 games and attended each of Stephen Curry's SC30 Select Camps, an invite-only skills training camp for the world's top twenty players.
Today, Under Armour and Ferguson have officially struck agreement on a multi-year shoe deal.
"Terrance is one of those rare, electrifying athletes who plays the game high above the rim with tremendous playmaking skills," says Kris Stone, Under Armour's Sr. Director of Global Sports Marketing. "The intensity that he brings to the game is something that you don't find every day in a player his age."
By signing with the brand a full year ahead of his Draft class as he heads to play for a year overseas, Ferguson also joins the likes of Brandon Jennings and Emmanuel Mudiay, who paved a similar path in their careers by signing with Under Armour before playing in Italy and China, respectively. By the time Ferguson heads to the NBA next summer, he's expected to help lead the ClutchFit Drive series, along with his former High School teammate and friend Mudiay.
"I'm excited to partner with Under Armour, as I take this major step in my basketball career," Terrance beams.
To hear all about his decision to play overseas this upcoming season, his expectations for himself and his anticipation ahead of next year's 2017 NBA Draft, Nice Kicks recently caught up with Terrance Ferguson for an exclusive interview detailing the move. Read ahead for the full interview, and also be sure to check out "2K's" official Ballislife Summer Mix of distance shooting and contorting dunks below.
Nick DePaula: How far back did you start to consider going pro NOW as an option?
Terrance Ferguson: Probably a couple months ago. At the Hoop Summit, I set the record for most three pointers, and after that, I heard from some teams. It was just a thought though, and nothing that I was going to go ahead with yet.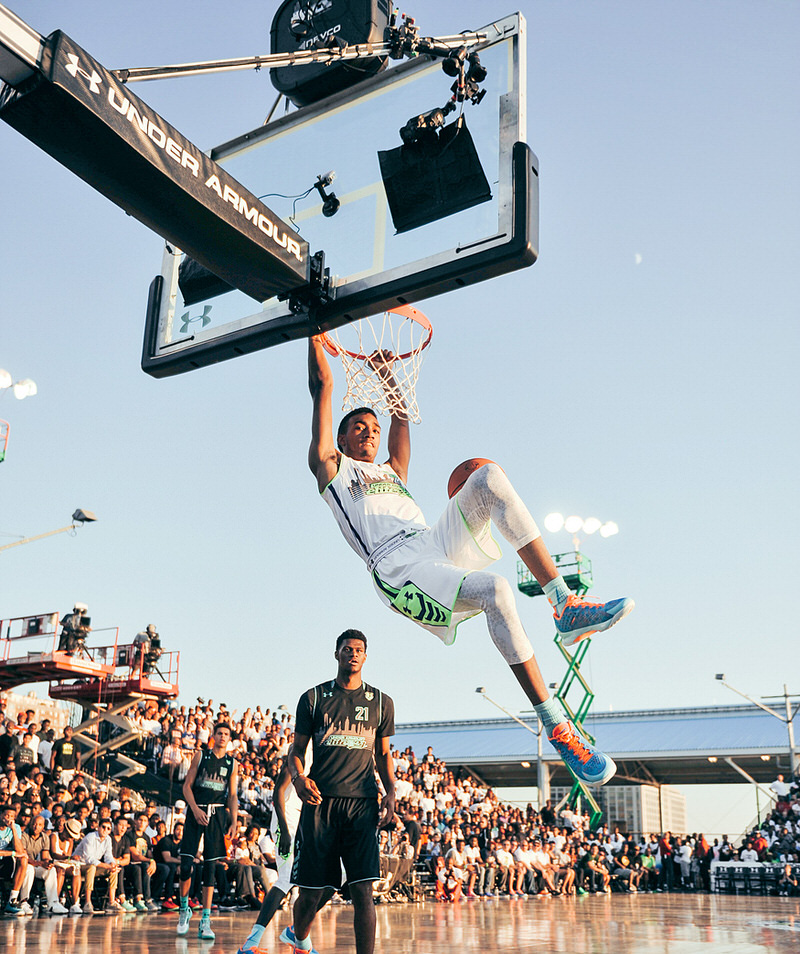 I sat down and talked with my family, and after awhile, we decided it was a great decision for us. For our family, with the issues that we go through, and for my player development overseas, after awhile, it was a decision that was best for me.
NDP: So after the Hoop Summit, how did those conversations go when you were first approached by the 36ers? How did you go through the process of picking a team overseas, and why Australia? Did you look at any other leagues, like China, Italy or other places in Europe?
TF: I did, and I looked all over to see what would be the best place that I could fit in and the best place that I could play.
NDP: Did you reach out to any players like Emmanuel Mudiay or Brandon Jennings that went overseas, and what kind of feedback and advice did you get?
TF: Me and Emmanuel, we're good friends. He went through the same process that I did, and he talked to me and said, "Take your time, and make the best decision for the opportunity that's best for you and your family. Have fun with it and enjoy the process. Check it out all the way through with your family. When you come up with the final decision, no matter what it is, make sure it's right for you, and go with it."
NDP: Something I've heard from both Eman and also Brandon is that it was important they had family go with them for the season. What are you planning in terms of having a support system over there?
TF: Most definitely. I'm taking my family over there with me, and they're my support system. I take them pretty much everywhere I go.
NDP: What were some of the pros and cons that you bounced back and forth on with Emmanuel?
TF: He actually said that I was going to be in a better situation than he was. In Australia, they speak English. [laughs] I think that'll make it a better opportunity for me. When he was there [in China], he had no one to talk to on the road, and knowing that we'll all be speaking the same language, for me, that made it a great opportunity. I've talked to other players that play overseas, and they were saying that Australia is an amazing place. I took all of that in, and spoke with a lot of people. At the end, nothing was bad, and everybody gave me good feedback about Australia.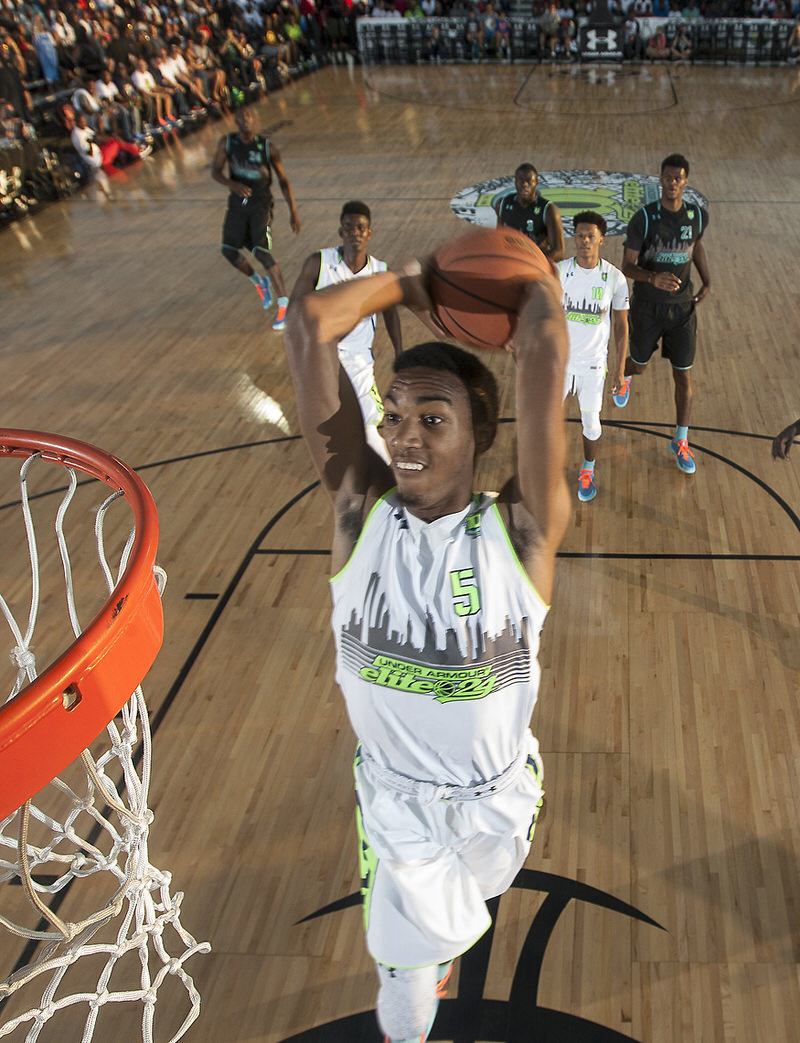 NDP: Is there anything you were looking forward to at Arizona that you think you might be missing out on now?
TF: It's behind me now, but I just want to give thanks to Coach Miller, Coach Phelps and all of the coaching staff at Arizona for giving me the opportunity. Just them recruiting me, I know it meant a lot to them, but it meant a lot to me as well. I'm thankful, and I talked a lot with my family and prayed a lot, and we came up with this decision and I'm going to move on forward with that.
NDP: What are your expectations as you start to look ahead to next season?
TF: I'm trying to do everything. I'm not trying to be a one dimensional player that just catches and shoots. I'm trying to do more things off of the dribble, bring the ball up, post and I'll also be expected to play defense. Those are my main skills right there that I'll try to take with me to the next level. The NBA is my goal, and this will be another step towards it. I'm going to keep striving until I get there.
NDP: How do you think this might impact your draft status for next year, if at all?
TF: Looking at this season's Draft, there were 24 overseas guys, I think. I've played against four or five of them. Overseas, the development is crazy. I've talked to a lot of overseas players, and they've talked about how great it is. Especially knowing that, I think I've got a great opportunity to go in the top ten, or top five hopefully.
NDP: Even though you'll be overseas, social media allows us to connect with people all over the globe. You've got over 100K followers on Instagram and a huge following through BallisLife and other highlight sites. Have you given much thought already to how you can still stay connected to basketball fans here in the US while you're over in Australia?
TF: That's the good thing about the internet nowadays. You can have a lot of supporters like SLAM, BallisLife and all of these different basketball sites on the internet and on social media. I'm just going to put in the work, do my best, and hopefully I'll get good feedback from sites and accounts like those that can help to spread the word so people can know to look out for me.