With the World Cup in full kick, Nike recently celebrated Chicago's soccer community and Illinois native Virgil Abloh with a Home Field Event.
The event saw Nike transform the city's Douglas Park Soccer Field into a design inspired by Abloh's Off-White x Nike "Football Mon Amour" Collection. With Vic Lloyd and Kid Clay providing the sounds and Young Wayne hosting, spectators enjoyed an afternoon of food and celebration of the beautiful game. Chicagoans were also first to see some of Abloh's latest collaboration up close during the day's 4×4 tournament and penalty kick competition.
"The different inspirations are pretty cool," said Chicago Red Stars Casey Short, who was on hand for the event. "I think everyone is excited about the Men's World Cup and next year we have the Women's World Cup.
"I think there has to be more of these type of emotional experience to get more interested in the game. Just getting on the field and being able to play, design your own t-shirt and other experiences this can only help."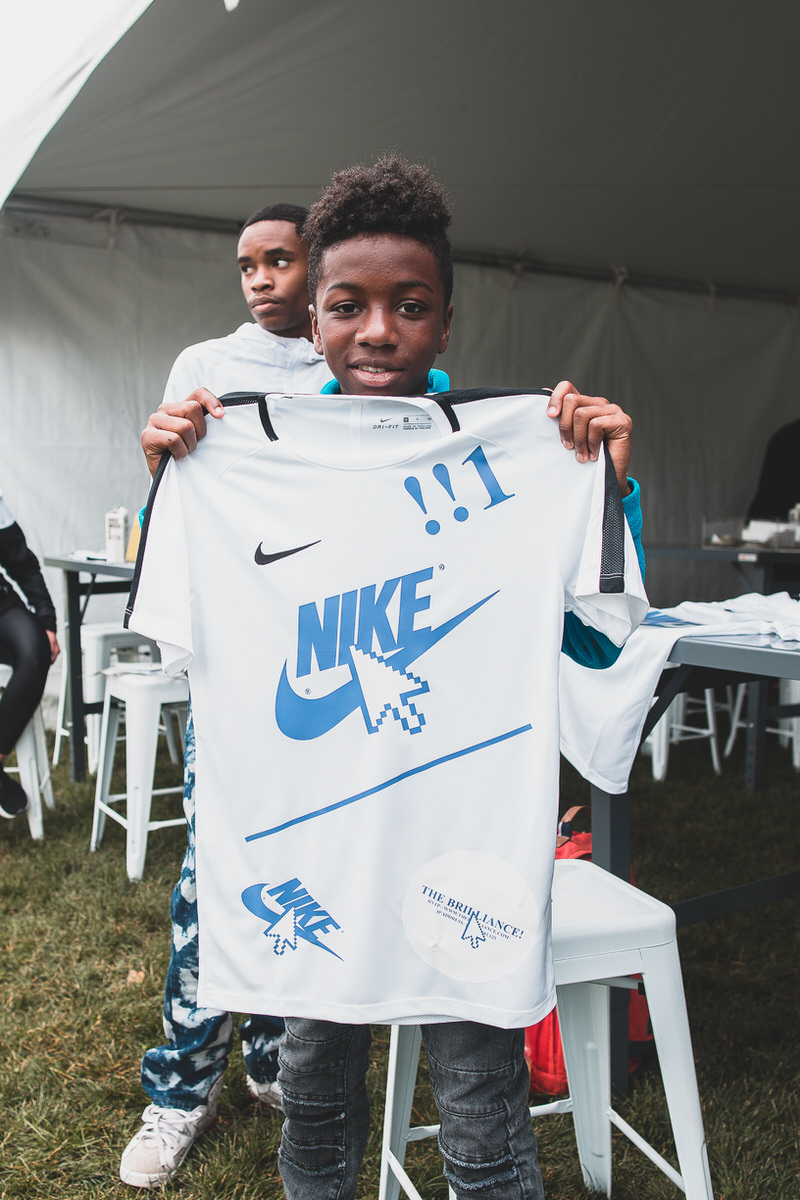 Abloh's collection takes inspiration from memories of his youth of traveling to high school soccer matches. The numbers used tie back to those used during the designer's playing days and the design's elements are bold and eye-catching.
The Off-White x Nike "Football Mon Amour" collection launched on June 14 at nike.com and sold out to rave reviews. See more sights from the Chicago pitch in the pics below.