photos & words by Jordan Keyser
To coincide with the last week's NYC exclusive release of the adidas Futurecraft 4D, adidas NYC took over a space in the Meatpacking district to celebrate with a VIP Launch event.
The dimly lit, music filled space was packed with VIPs including Action Bronson, Justise Winslow and DJ Clark Kent. In addition, the space hosted samples of the Futurecraft 4D, as well the machines used to print the Futurecraft 4D's midsoles.
Immediately upon entering the event space, I took notice of these interesting looking machines which after inquiring discovered these machines are used to complete the Digital Light Synthesis process that creates the midsoles used in the Futurecraft 4D.
While checking out these machines, I was able to briefly speak with the Joseph DeSimone, who is the founder of Carbon, the company responsible for manufacturering the midsoles used in the Futurecraft 4D. Joseph told me that when adidas and Carbon entered into a partnership in late 2016 it took about 90 minutes to create a pair of midoles, which is now down to 26 minutes per pair, with hopes of hitting the 15 minute mark per pair in 2018.
Putting all the technical stuff aside, what does that mean for the consumer? adidas and Carbon say that with production time down, they're looking at producing 100,000 pairs of 4D midsoles in 2018. That news should give anybody interested in checking out the latest technology from adidas hope that a wider release for 2018 is almost a definite.
Check out a photo recap below from last week's adidas Futurecraft 4D Launch Event and stay tuned to Nice Kicks for any news on the possibility of a wider release in the future.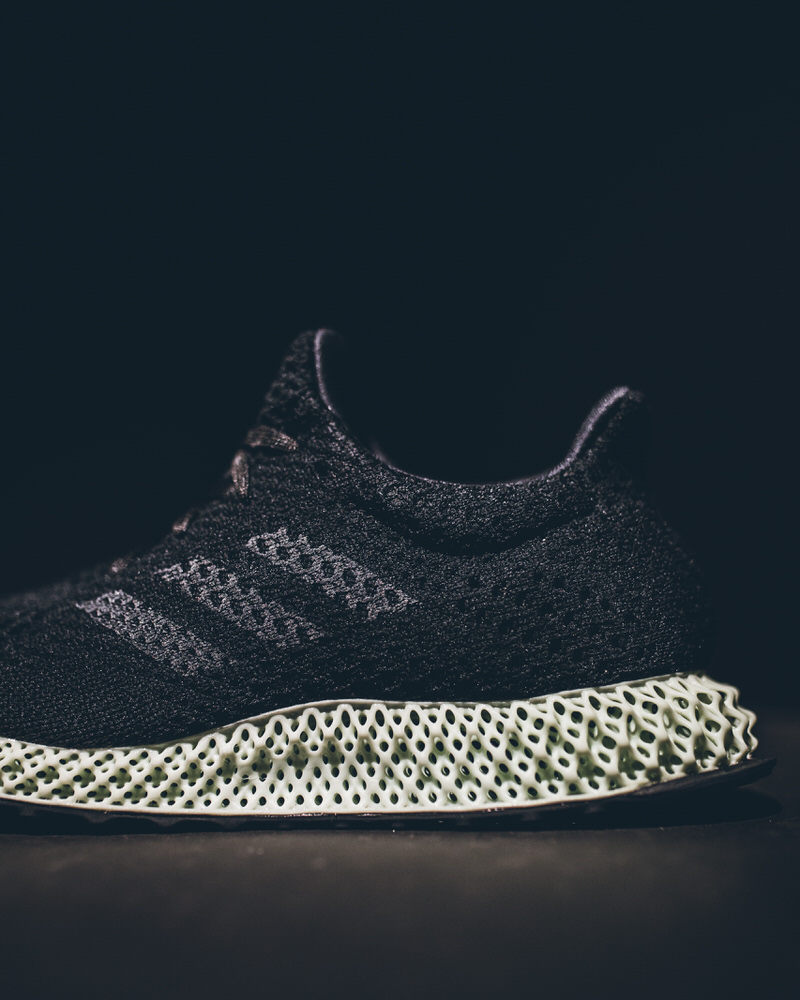 RELATED // Futurecraft vs Ultra Boost Video Review