Prior to the summer of 2018, Travis Scott wasn't regularly incorporating SB Dunks into his footwear rotation.
And aside from OG SB heads, neither was anyone else.
After breaking out grailed pairs of Dunks, like the Freddy Krueger Dunk Lows and then the renowned D.U.N.K.L.E. during his SICKO MODE performance with Drake and LeBron James, Dunks have suddenly been on the rise, appearing on sneakerheads and street style enthusiasts alike.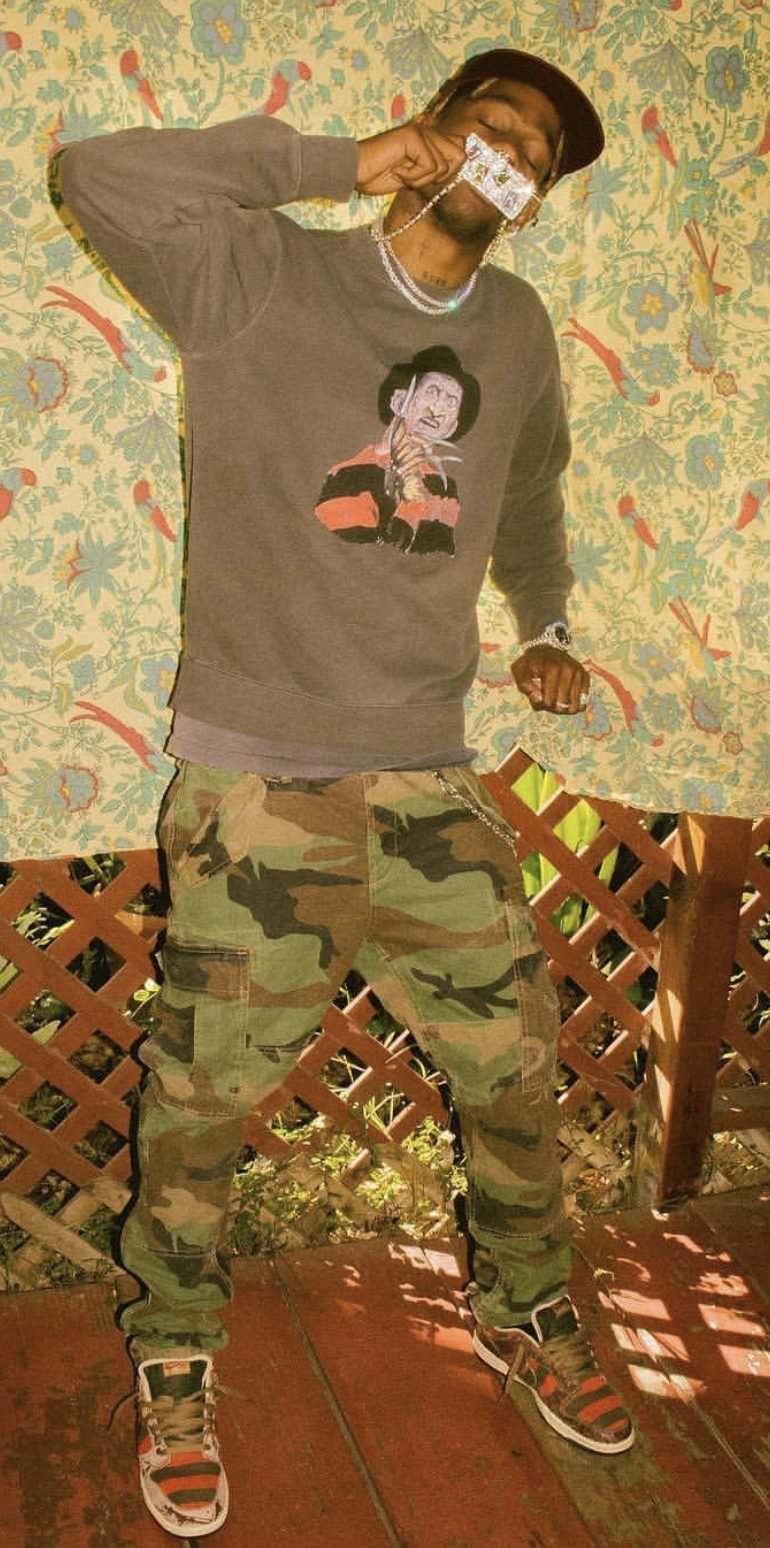 Aside from the OG classics making a return in sneaker rotations, Nike SB has recognized the movement and is capitalizing on the resurgence internally. Appointing one of the original Nike SB designers, James Arizumi, to the helm of the division at the tail end of the summer in 2018, it appears that some of that spirited energy that put SB Dunks on the map in the first place has been rekindled – especially with projects, like Purple and Green Lobster collaborations with CNCPTS, which Travis Scott has also been wearing.
Travis Scott isn't just combining heat from the early days with a few of the latest sought after collaborations either. In fact, he has been spotted wearing an array of some of the most recognized pairs throughout each of the peak Dunk eras. While stepping out with Kylie Jenner a few months back, he broke out the prominent FLOM Dunk Highs by Futura 2000, followed by the Futura Dunk Lows.
Most recently, Travis Scott un-deadstocked his "White Cement" Supreme Dunk Lows, pairing them with Evisu jeans and an Ice Cream tee. Of course just months before, he also unboxed the "Black Cement" iteration.
Travis Scott has also established himself as one of the most influential names in style over the years and since making SB Dunks a mainstay in his rotation, he's also become responsible for bringing back elements of skate style, as well as an array of looks that were popular during the mid-2000s. After unveiling the "White Cement" Dunks recently during Pharrell's festival, the artist also paired slim Evisu jeans and an Ice Cream tee into his kit – a look that was especially adopted by plenty of SB heads between 2006 and 2010.
What's more is that this isn't the first time he's appeared wearing this style. He's also broken out similar wardrobe styles when he wore the "Homer" and Stussy Dunk Lows. Additionally, he's also made a compelling argument for when he's paring his collector-worthy Dunks with cargo pants, garment washed long sleeves and boxy fitting hoodies.
See what we're talking about below.