The Phoenix Mercury debuted their inaugural Women of Inspiration night on Tuesday Sept. 3, 2019 as they hosted the Seattle Storm at Talking Stick Resort Arena.
The night was a chance for the community, and the team, to celebrate the tremendous women who inspire them. In essence, the night was a an opportunity for the team and the WNBA as a whole to acknowledge the growth and progress of the league and the women that make it possible.
From the commentators to the commissioner and even the players, the Women of Inspiration night was bigger than the game itself.
The Phoenix Mercury then took the night towards another step as each player received a custom pair of sneakers from Ruff Customs that featured women who inspired the athletes. Family members. Artists. Political icons for the freedom of women.
The night was dedicated to the utmost important women in each and every player's life.
Take a look at the team's kicks below and learn more about them.
Brittney Griner // Nike Kyrie 5
Griner: My right shoe is inspired by my mom calling me lady bug. She always has. I don't know why. I'm so big. The left shoe is a starry night kind of thing because we always tell each other when we get off the phone that we always love each other to the moon and back.
Being able to honor my mother means a lot to me. She's one of the strongest women I've ever known.
DeWanna Bonner // Nike LeBron 16
Bonner: I really didn't know what to expect, but the shoes came out great. She did her magic. She really did an awesome job. It was very exciting to see the shoes. The good thing about it was that my babies were here, so they got to see it too. They probably have no idea what it is. They just saw Mickey Mouse and some colors. It was cool to have them when I got my shoes though.
Bonner: Being a player and a mother has been one of the hardest but most rewarding jobs ever. I wouldn't change it for anything. It's awesome that they actually get to be at the games and get to see me on TV. Definitely best job ever.
Tonight is about honoring women and being inspirational. Everybody gets to display somebody who means a lot to them. You look down to your shoes and remind yourself that this is for them.
Dianna Taurasi // Nike LeBron 16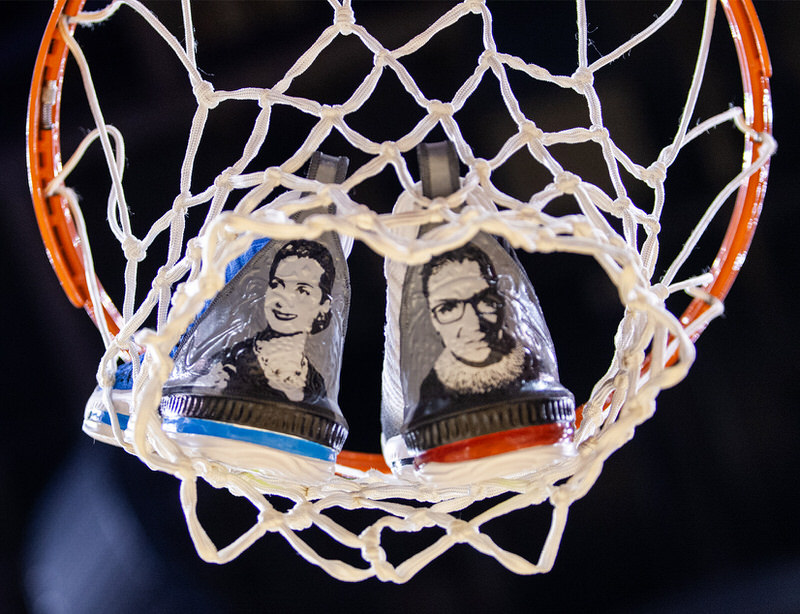 Taurasi: Being from an Argentinean heritage, living there a long time with my parents it means a lot. A lot of what I know from life comes from Argentina. Evita Perón was a great inspiration to a lot of women in a time where it wasn't popular to speak their minds and do what they wanted.
Taurasi: Like Ruth Bader Ginsburg here in America, Evita had the same impact on life in South America. I felt like it was right to bring both continents together.
RBG right now is doing such a great job of keeping certain things on the table. Evita was one of those people who was very prominent. The symbolism of her touches every close to home.
Sancho Lyttle // Nike Hyperdunk X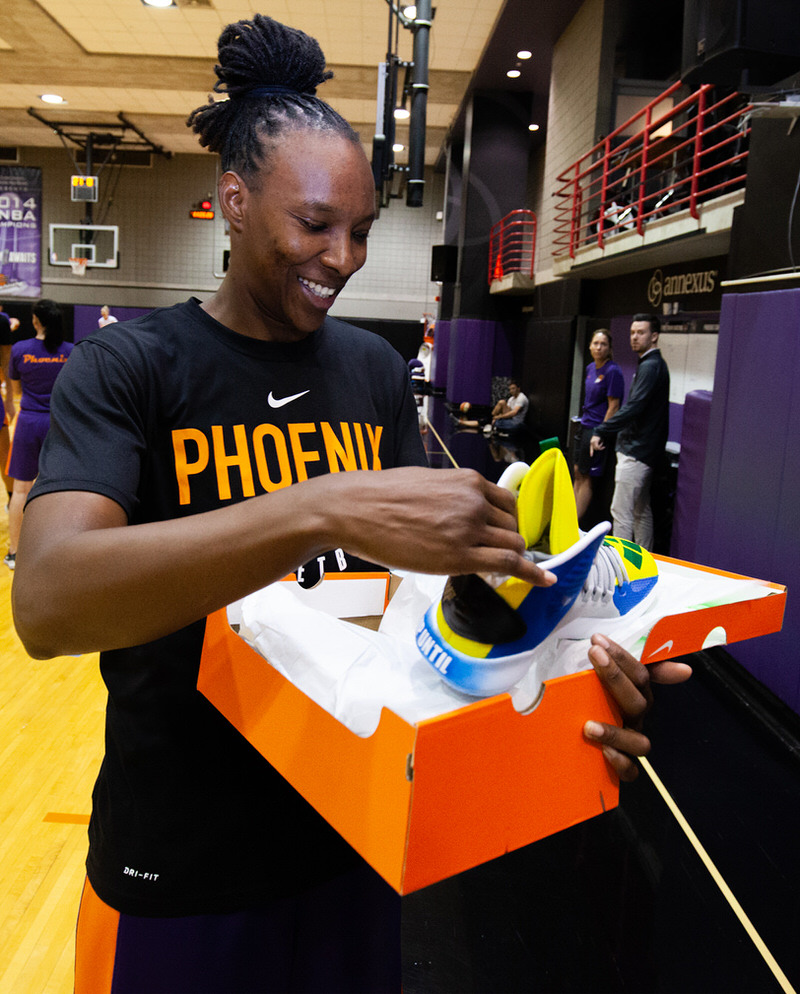 Lyttle: The colors on the shoe are the colors of my flag (St. Vincent and Grenadines). I remember one time I was trying to give up and my mom told me that I can't stop until I finish what I'm doing. I always remember that. The design was inspired by the two strongest ladies I know – my mom and my grandma. To represent them, I put the Wonder Woman sign on the shoe.
Lyttle: It's something that you can look back on in future generations and thank the people who helped you got to where you did. Hopefully they get to watch in the Caribbean it because the game is on ESPN2.
Leilani Mitchell // Nike Hyperdunk X Low
Mitchell: I just chose my family, so my mother and my two grandmothers. I just asked to have the flag from Torres Island where both my Nana and mother were born. They gave the shoe a sunset for that island feel.
Camille Little // Nike LeBron 16
Little: The Miseducation of Lauryn Hill is such a classic album. I don't care how old you are. If you hear this album, you're dancing to it. She's an iconic figure. She's a great spiritual person, and I love what she stands for.
Sophie Cunningham // Nike Hyperdunk X Low
Cunningham: We have a huge lake house. It holds about 35 people. I have family in Columbus, Kansas City and basically all over. The lake house is basically where we all reunite and make memories. It's quality family time.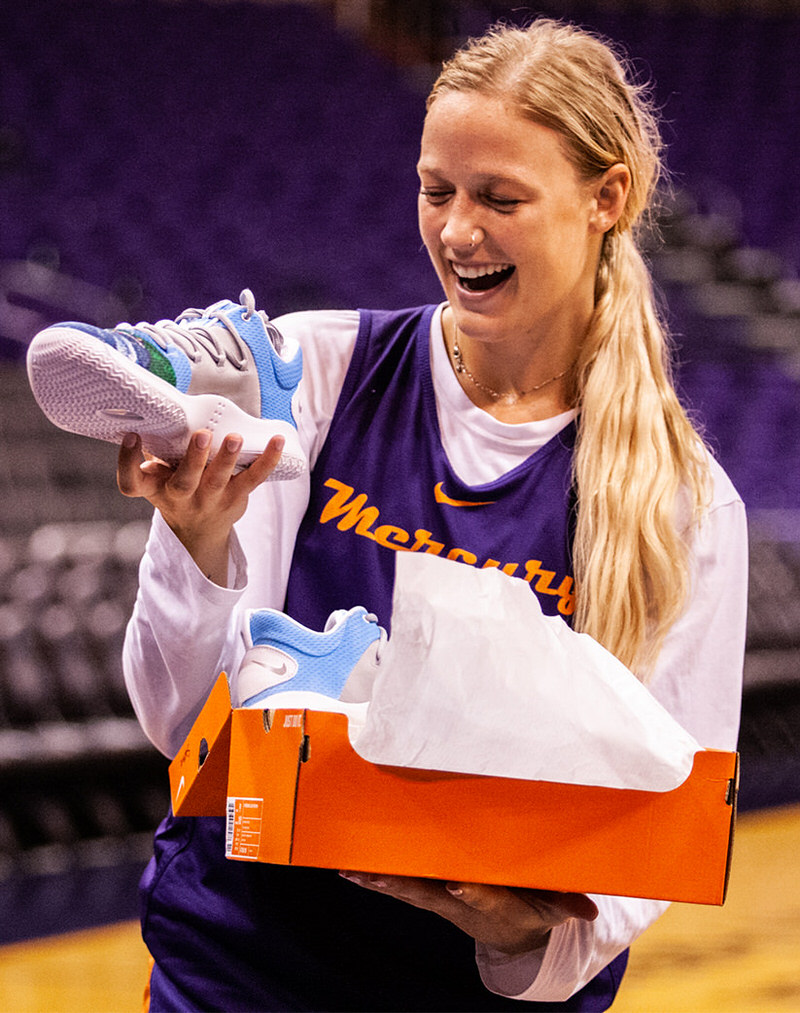 Cunningham: It has my aunt, my mom, my two cousins who are like sisters to me, my sister and my grandma. I play hard and work hard to inspire and make these people proud.
Take a look at the rest of the team's inspirational customs kicks below.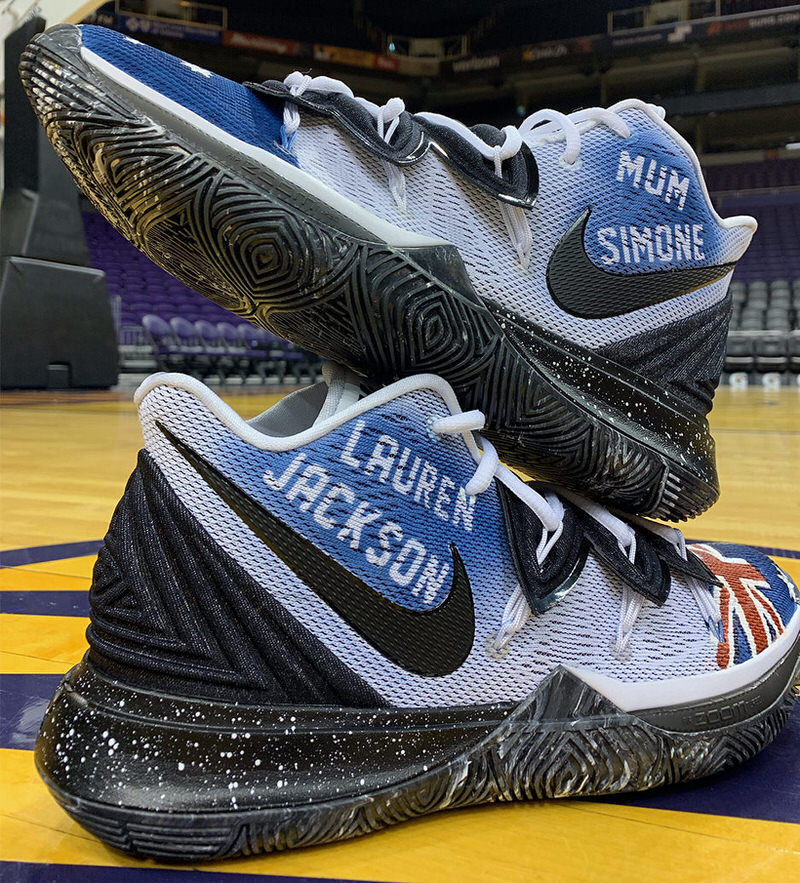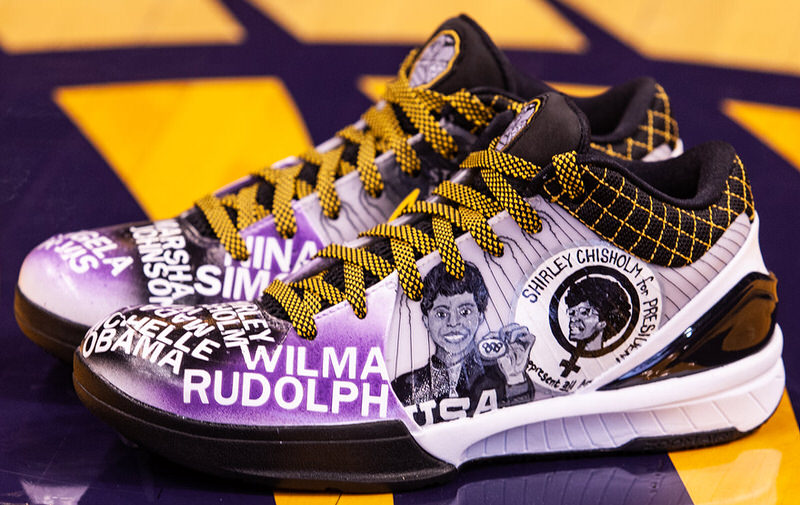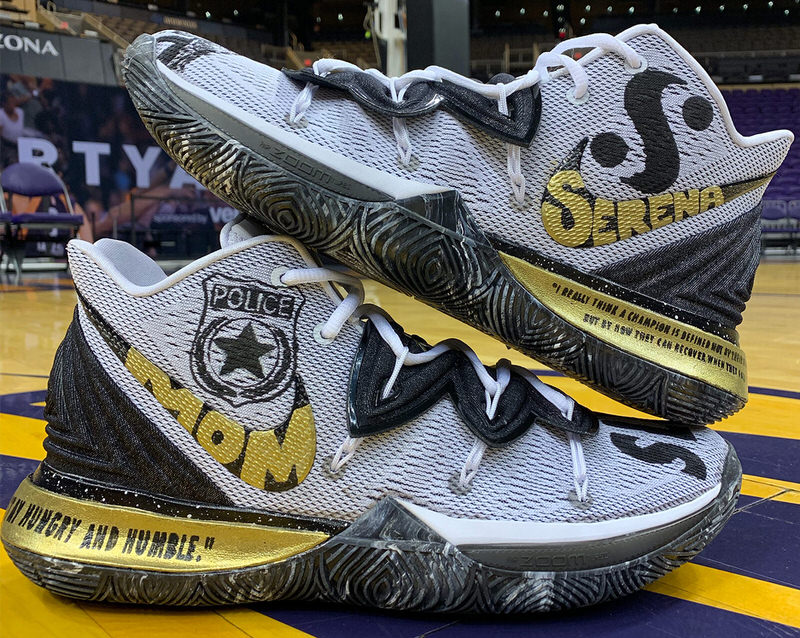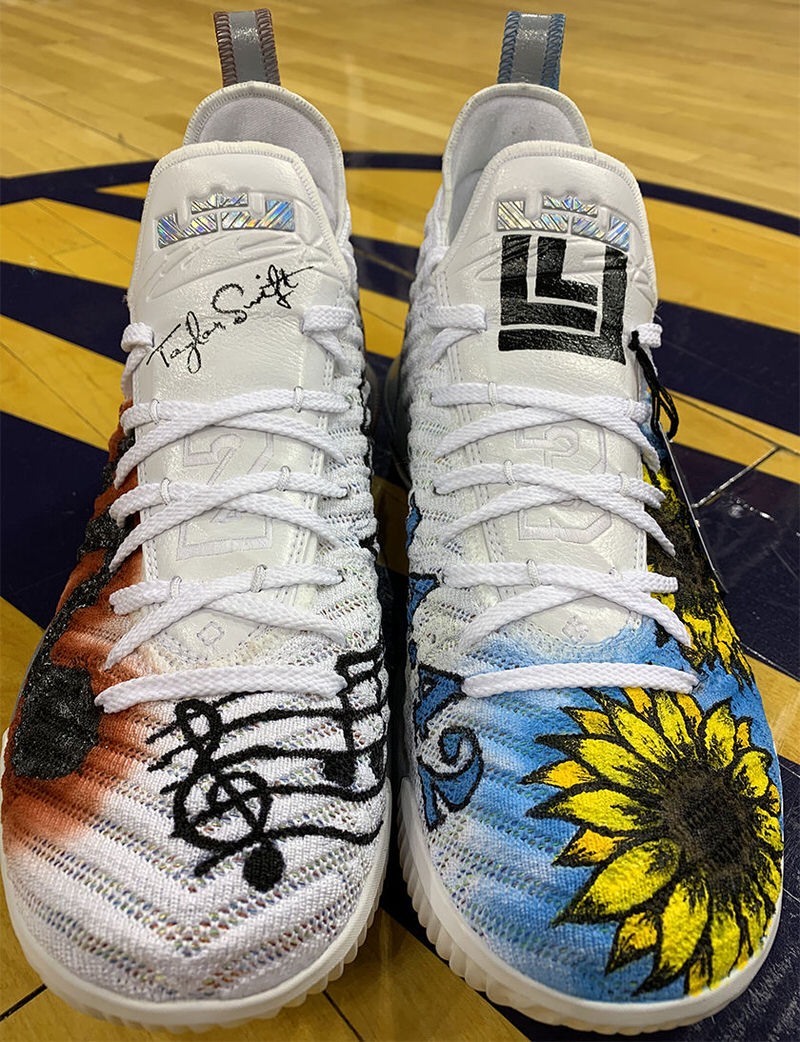 Props to Bryce Marsee and the rest of the Phoenix Mercury team for the photos and making the interviews possible. Be sure to stay up to date with everything WNBA on Nice Kicks as the playoffs are about to tip-off.