Dominating the opposition defined Kobe Bryant over the course of his entire Hall of Fame career.
Ruthlessly, he wanted every edge to be the absolute best. To this day, Kobe's signature series by Nike Basketball strives to deliver A+ footwear that allows athletes to rule the court. Bryant's signature kicks make use of Nike's best technology to create some of the game's most well-received performers.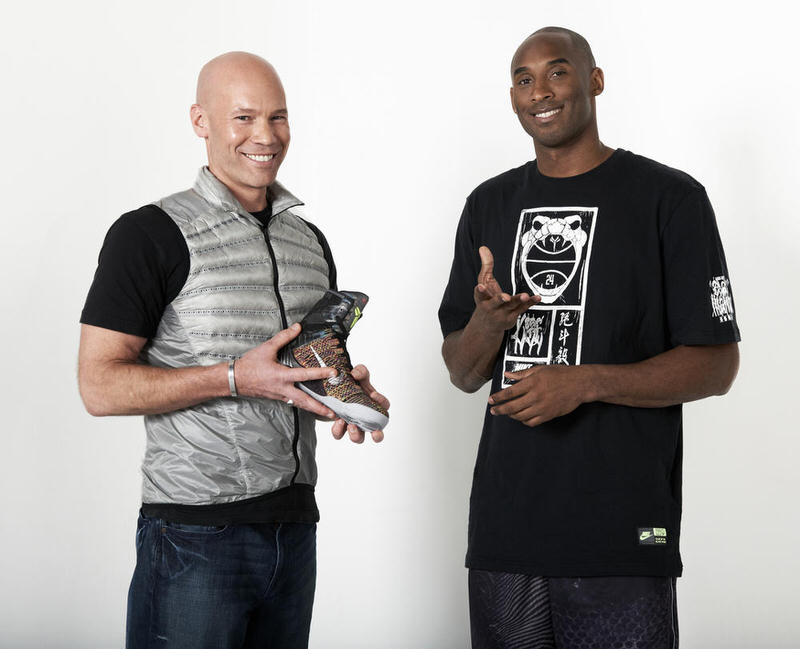 Let's take a deep dive into the tech behind every Kobe signature shoe to date!
Note: You'll see Zoom Air and carbon fiber noted as key technologies regularly throughout the Kobe line – it's important to remember that shoe technology doesn't always have to be brand new, it's how the tech is used. Understanding that the design and execution of assets drive the Kobe line is fundamental.
Nike Zoom Kobe 1 (2005)
Key Tech: Zoom Air, Carbon Fiber
Designer: Ken Link
Ken Link created a finely tuned workhorse for the ages with the Zoom Kobe 1 (ZK1). The upper provides ample protection while still allowing for ample ankle flexibility.
Eyes instantly fixate on the Achilles region where Link decided to place a hole that emphasized freedom of movement.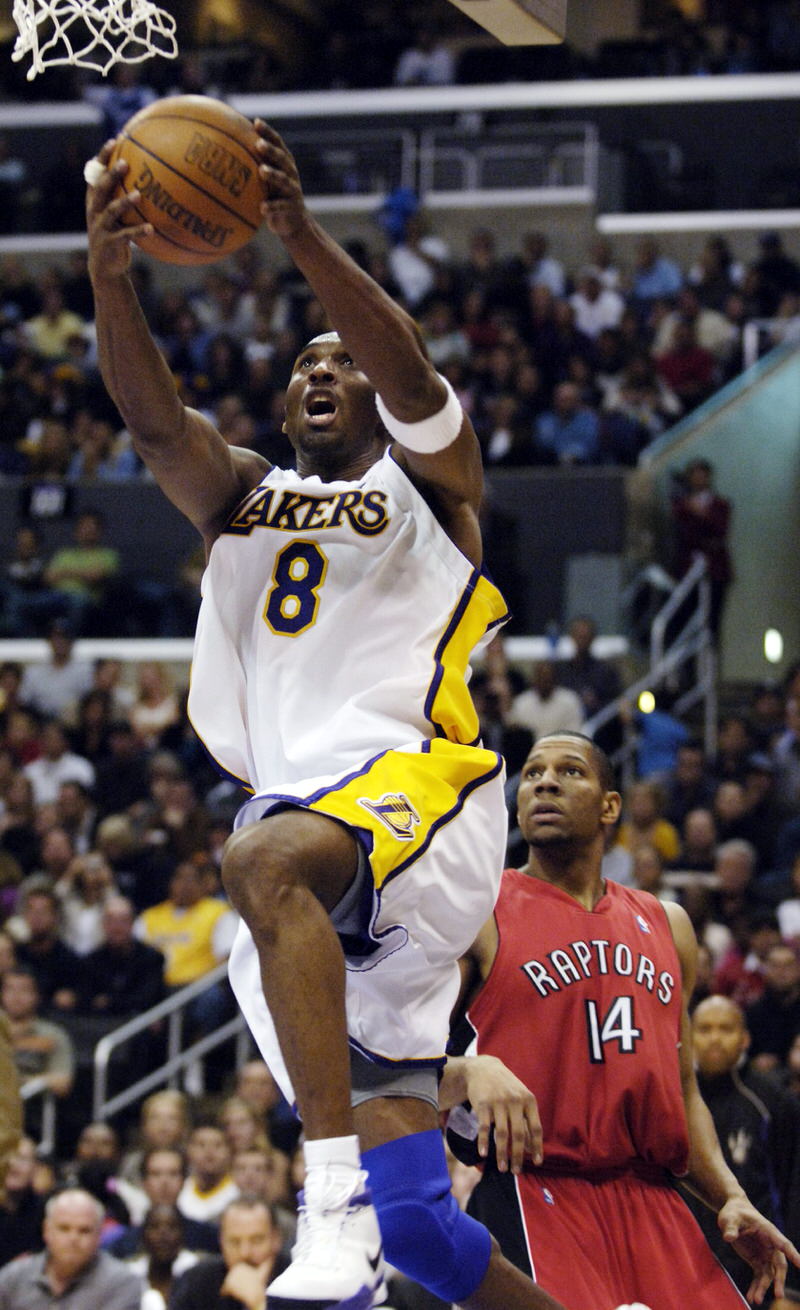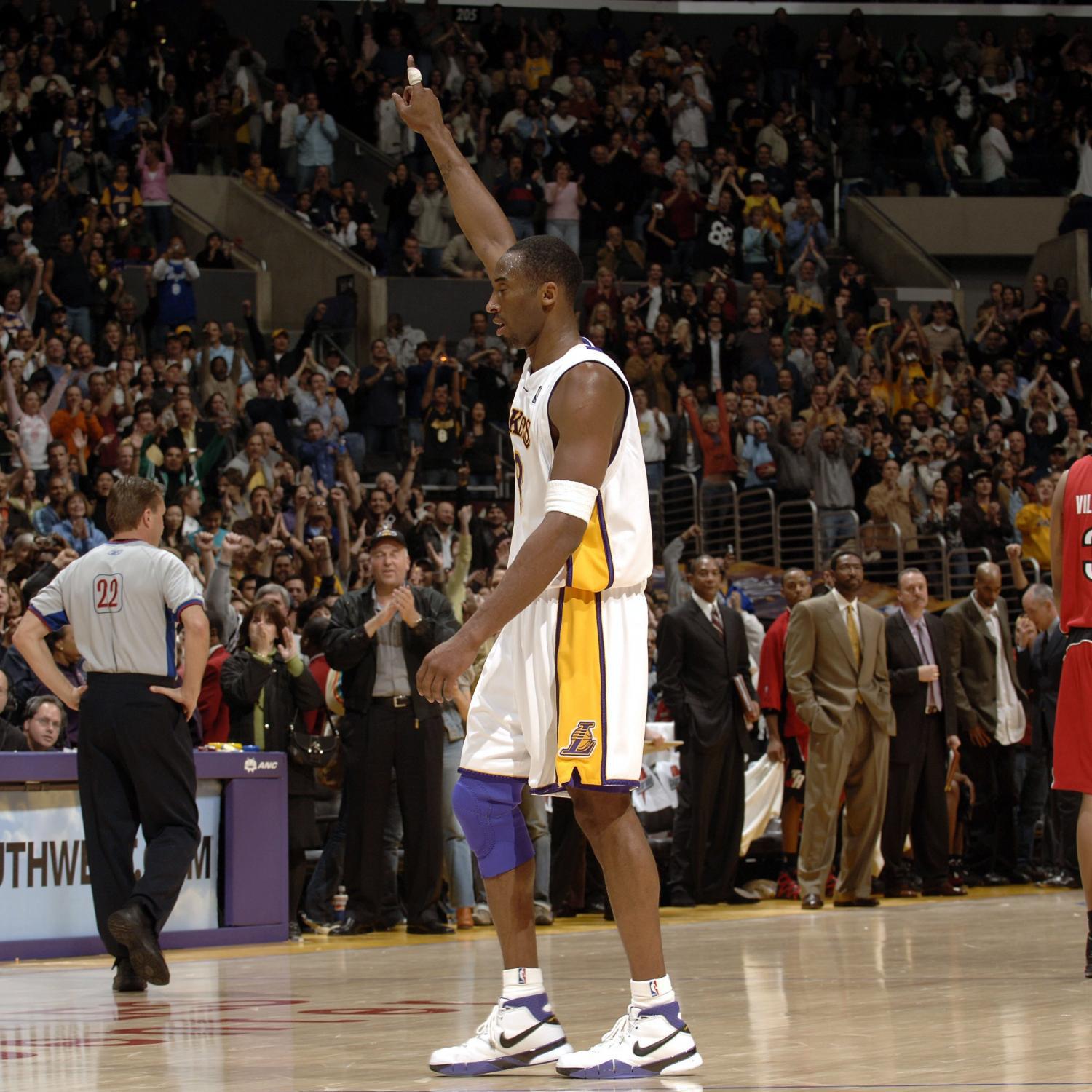 Dual Zoom Air units within the midsole tooling makes the ZK1 springy upon takeoff and landing, and the carbon fiber shanks on the heel and forefoot stabilized everything.
As a complete package, the Zoom Kobe 1's technology is perfectly balanced.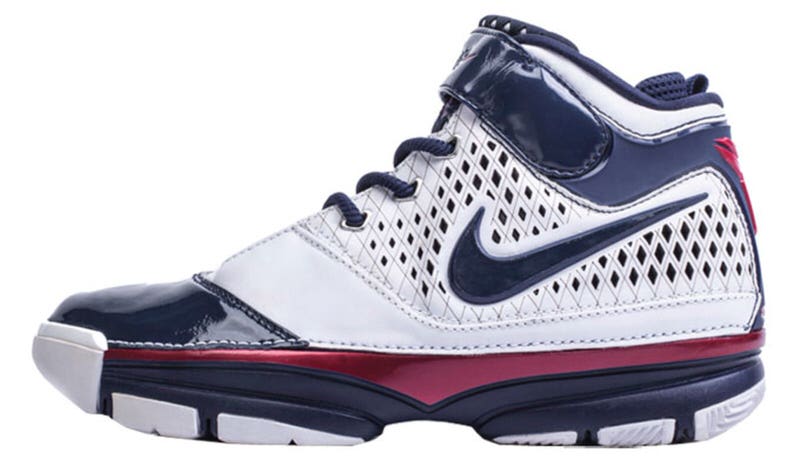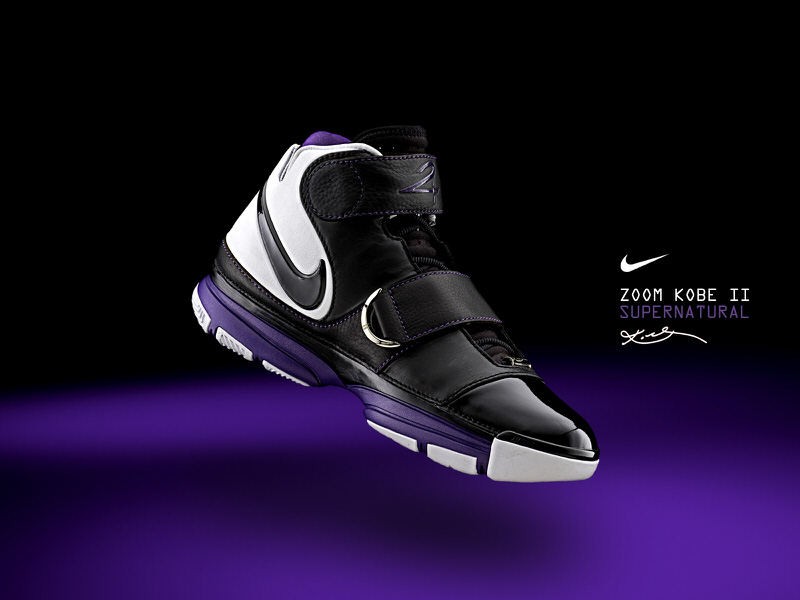 Nike Zoom Kobe 2 (2006)
Key Tech: Zoom Air, Nike Free; multiple iterations
Designer: Ken Link
The ZK2 is unlike any other shoe in Nike Basketball's extensive catalog. Coinciding with the launch of the Swoosh's (then) newest tech, Nike Free, the ZK2 strives for dynamic mobility by maximizing flexibility.
Using Zoom Air alongside Nike Free cures the moral flaw of Free tech – its complete lack of springy cushioning.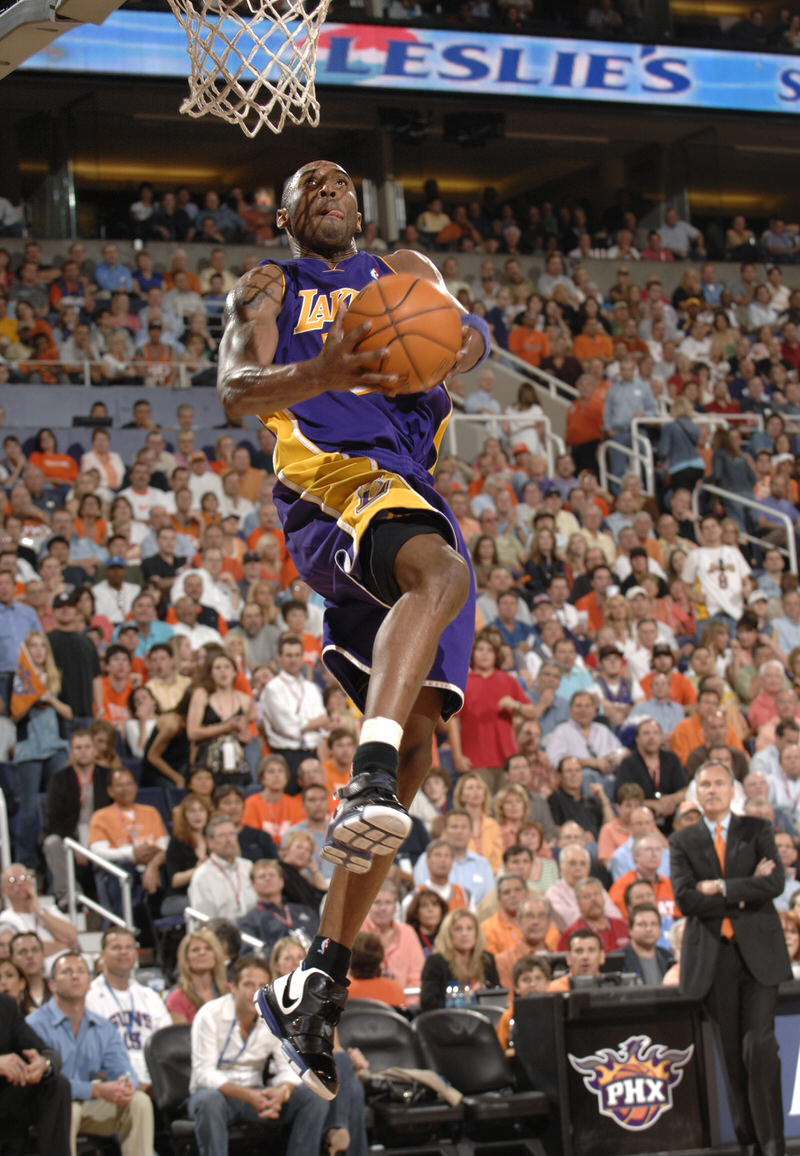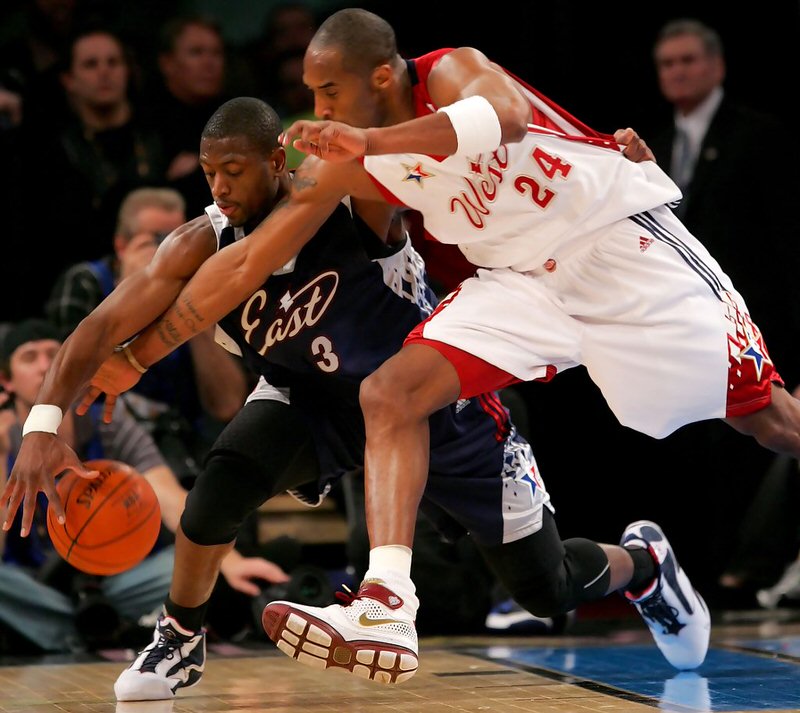 Three versions of the ZK2 exist Ultimate, Strength & Lite. Most think of the Ultimate version with its single strap setup when the ZK2 comes to mind, but the rugged Strength version packs two straps, is a beast on outdoor surfaces and is equally dope.
Lastly, [the KD1-like] Lite version eliminates bulk and focuses on a speeder, sleeker, design. Pick your poison.
Say you will about its looks, but the Zoom Kobe 2 was a tech juggernaut in '06.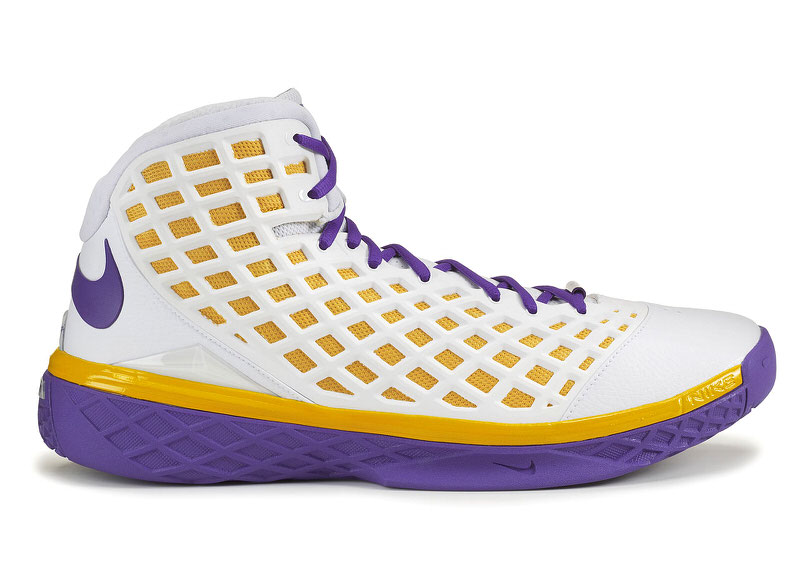 Nike Zoom Kobe 3 (2007)
Key Tech: Zoom Air
Designer: Eric Avar
A beautiful shoe with minimal tech, Bryant's third signature model focuses on lightness and support more than introducing anything new.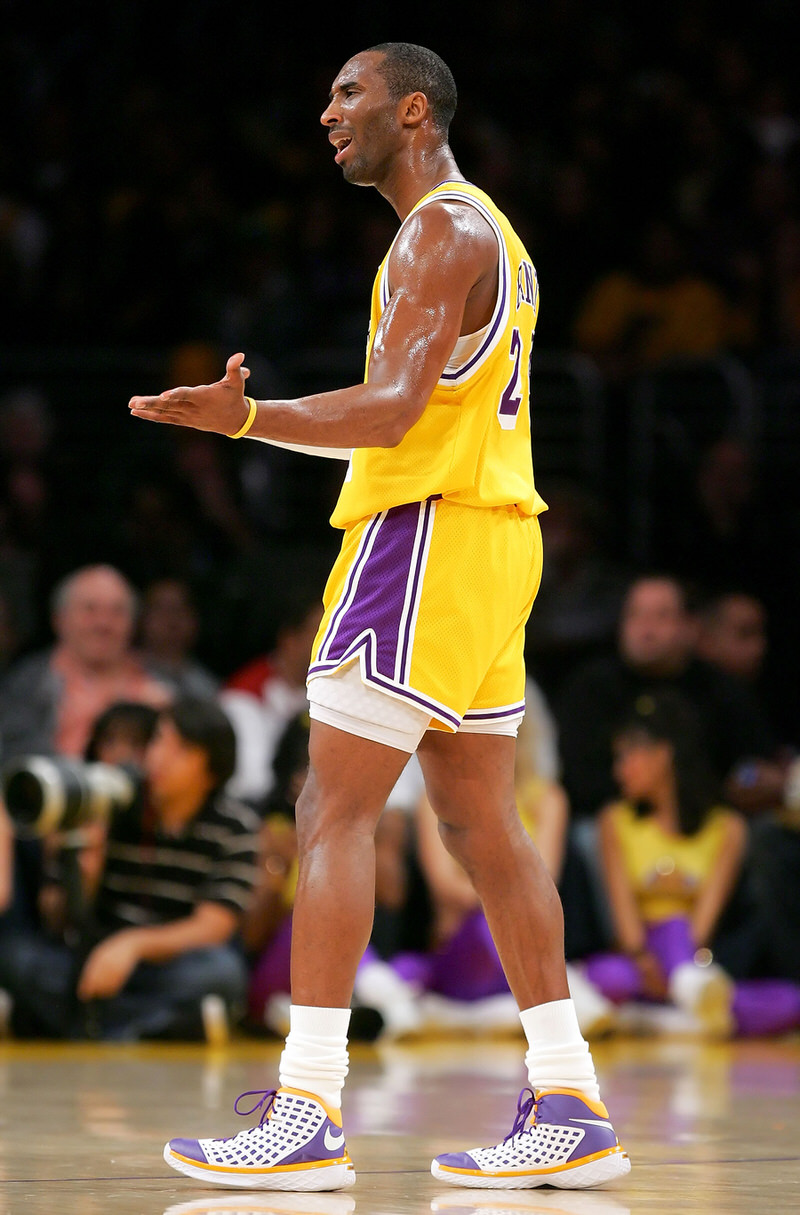 MVP caliber season, but nothing groundbreaking on the technology front. One noteworthy feature stands out though, the ZK3's TPU encased, breathable, upper.
Nike Zoom Kobe 4 (2008)
Key Tech: Zoom Air, Flywire, low-cut build
Designer: Eric Avar
It's no secret that the Zoom Kobe 4 revolutionized the modern basketball shoe game. Low-cut shoes weren't a widespread thing pre-Kobe 4, but Kobe wanted something dangerously low to aid in his pursuit of court supremacy.
For years he floated the idea of a soccer-inspired shoe that would let him run, cut and jump without any inhibitors; so Eric Avar gave the man what he wanted.
In 2019 designing a low-cut hoops shoe is common practice.
By now, you've noticed how every Kobe sig [so far] uses Zoom Air and that's because the tech straight-up performs. Pairing Zoom Air with the right supplemental technologies is where the Kobe magic happens. Zoom Air and Flywire together is a match made in heaven because they eliminate any and all unnecessary chunk.
Ask any real hooper and they'll probably tell you that the Kobe 4 is the best Kobe ever made. This is what a basketball shoe looks like when the tech is totally dialed-in.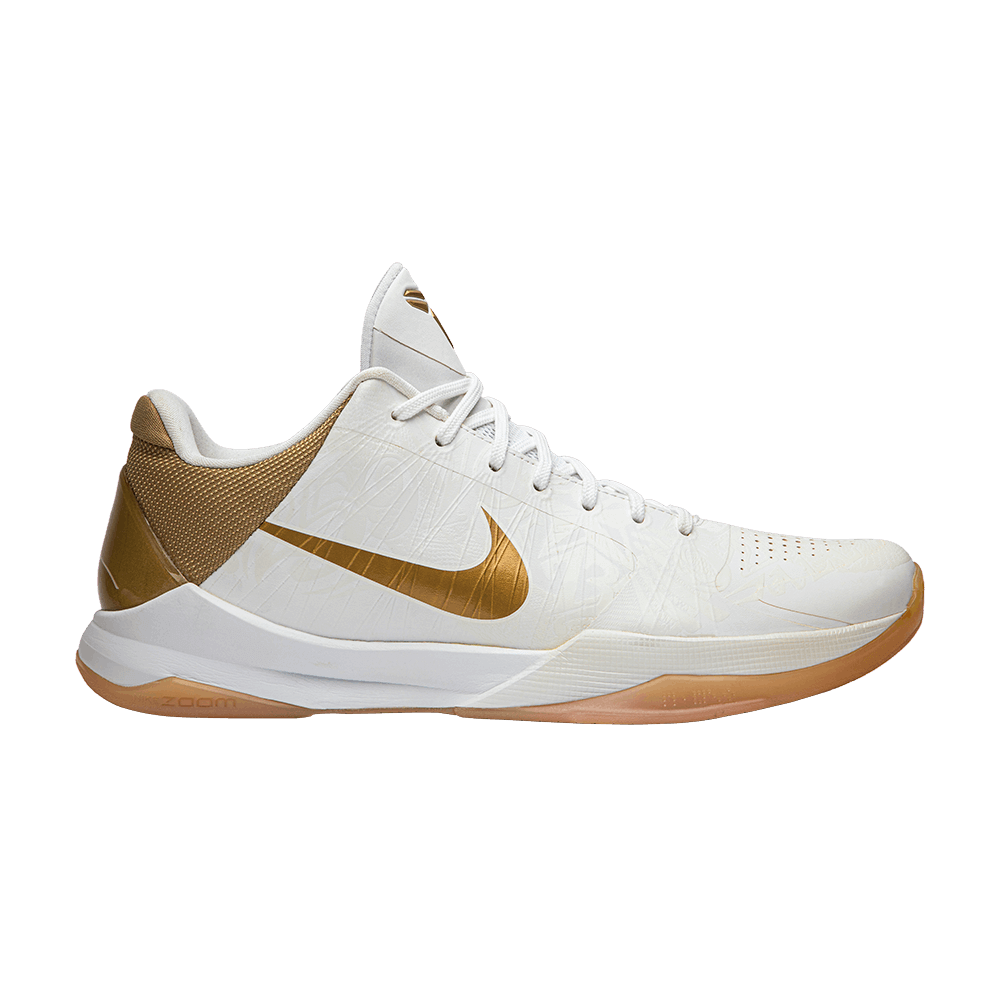 Nike Zoom Kobe 5  (2009)
Key Tech: Zoom Air, Flywire, vamp tongue, low-cut build
Designer: Eric Avar
What happens when you make the Zoom Kobe 4 lighter? You get the Zoom Kobe 5. Everything great about the ZK4 returns on the 5, but the upper has been revamped with synthetics to decrease weight and improve fit.
Superiority over the ZK4 is up for debate, but know that from a tech and performance perspective both are elite options.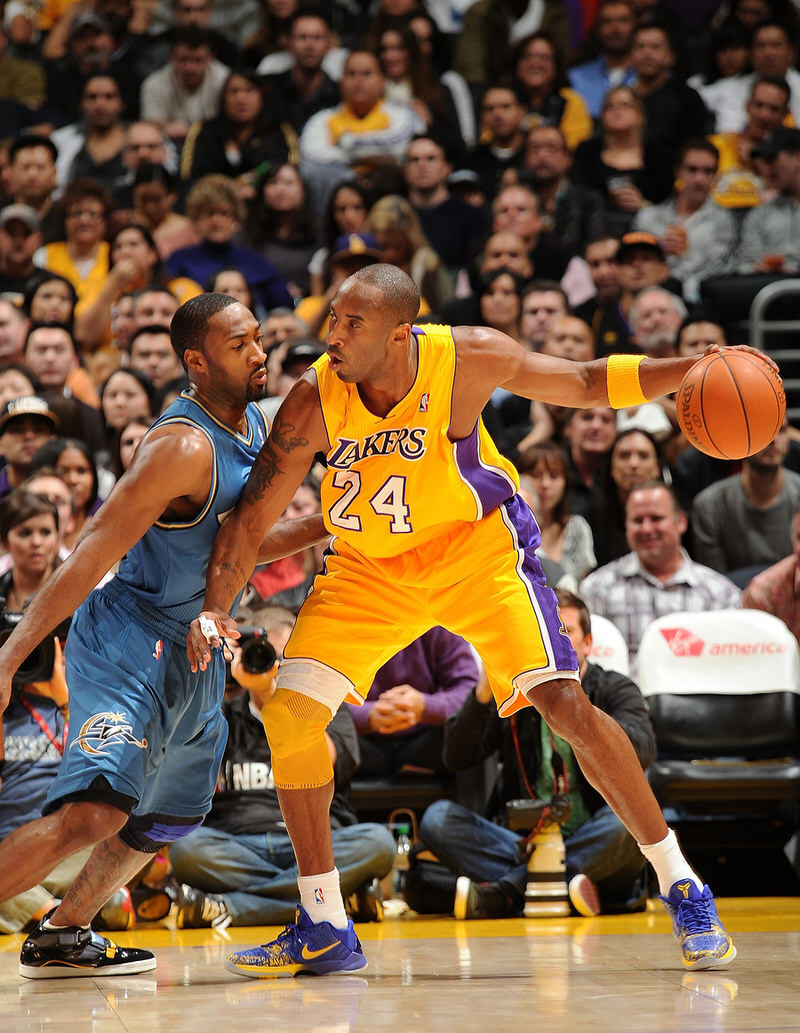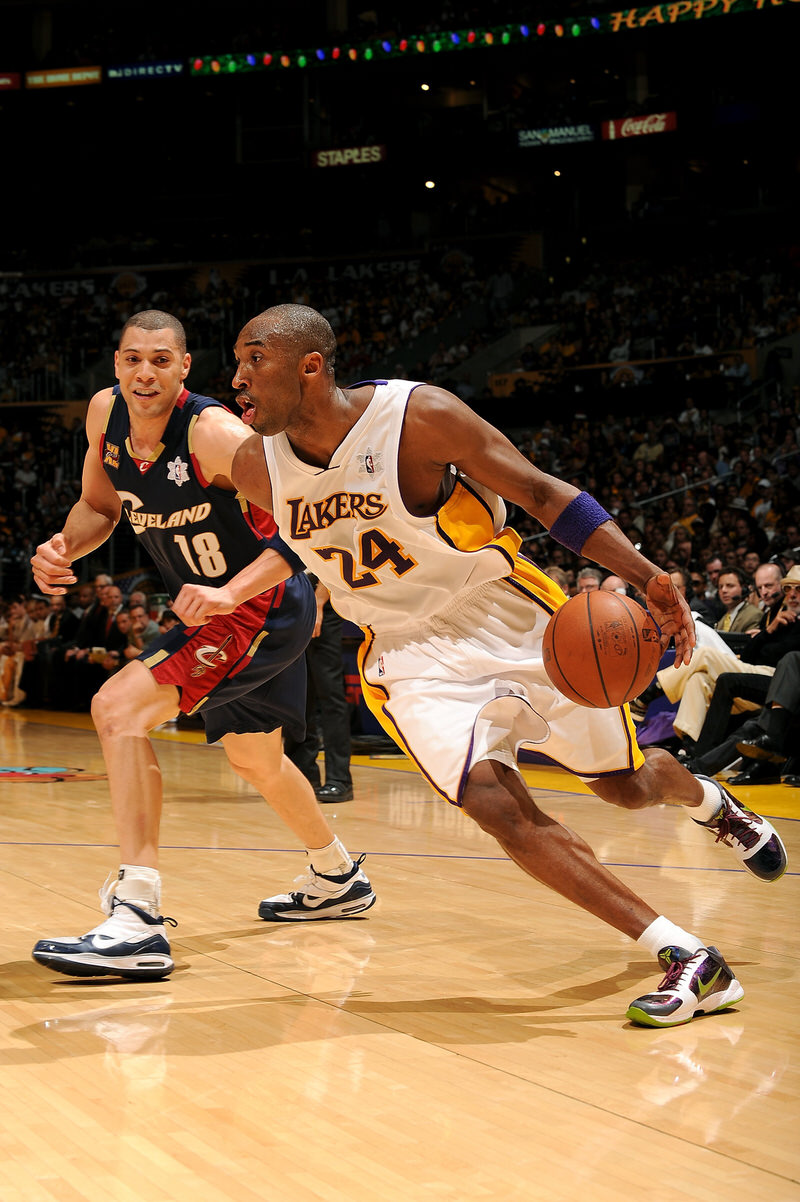 The Zoom Kobe 5 gets a slight edge in our book due to its superior tongue setup.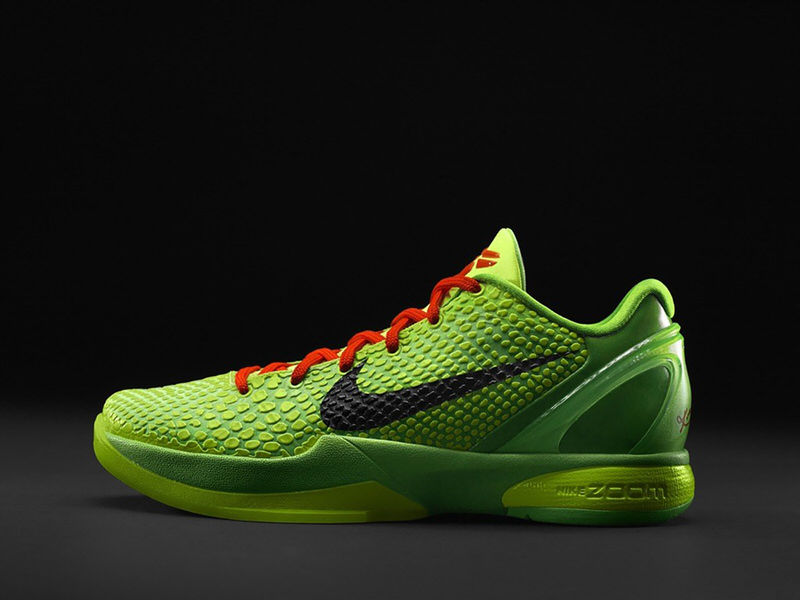 Nike Zoom Kobe 6  (2010)
Key Tech: Zoom Air, Flywire, vamp tongue, low-cut build
Designer: Eric Avar
Man, the Zoom Kobe 6 is a monster. If the Kobe 4 was a Pokémon, then the Kobe 6 would be its final evolution.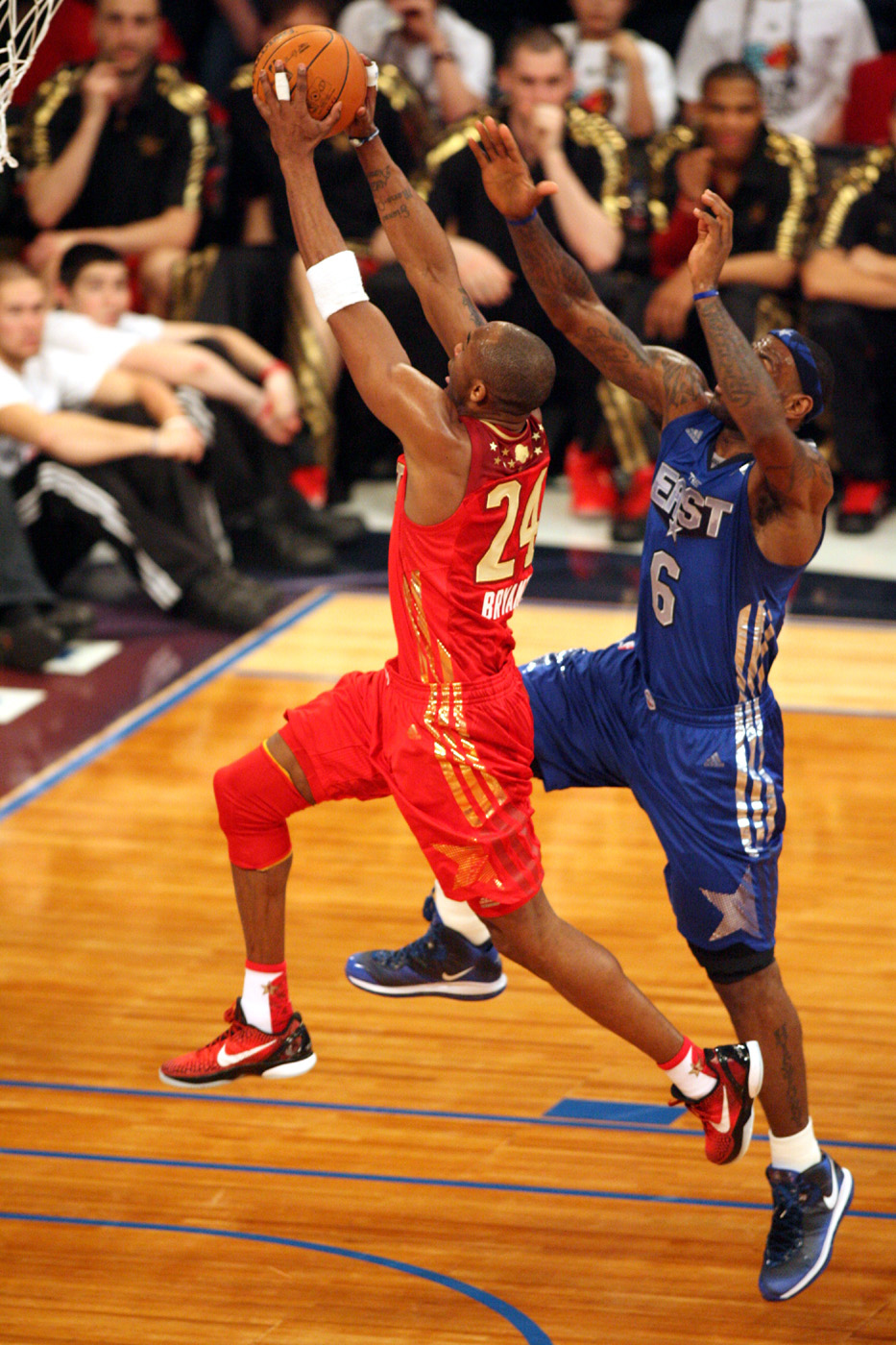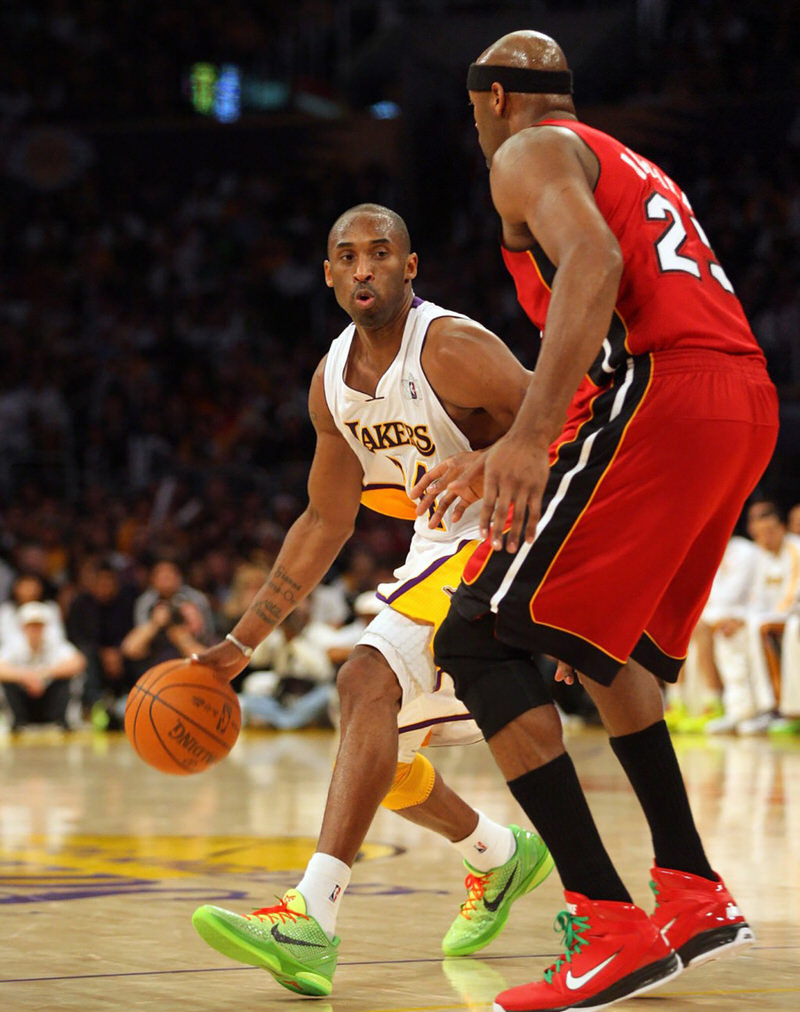 Like the ZK5, the ZK6 continues the low-profile, Flywire supported, Zoom Air loaded makeup tradition but with improved lockdown via its improved heel clip.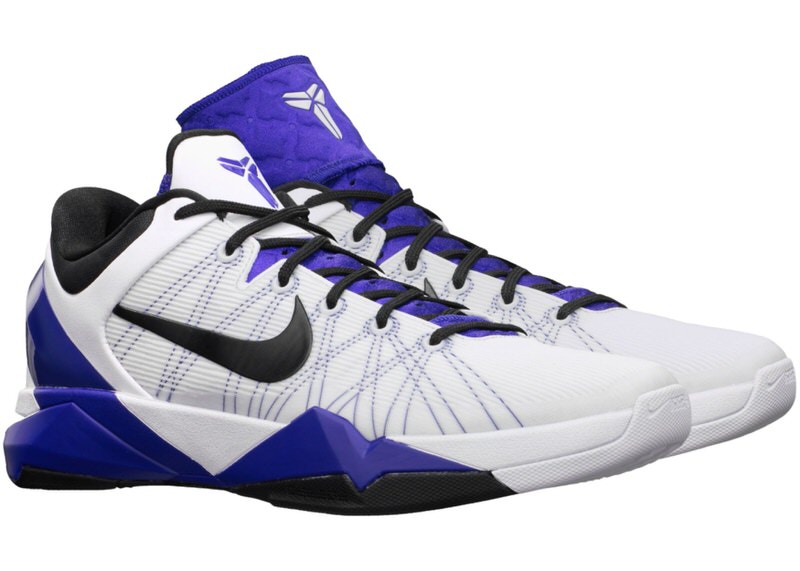 Nike Zoom Kobe 7 System  (2011)
Key Tech: Zoom Air, Lunarlon, Flywire, interchangeable ankle/insole systems
Designer: Eric Avar
After three years of similarly looking models, Eric Avar took a drastic turn with Kobe's seventh installment.
Out-of-the-box the Kobe 7 System was ready to adapt to any play style. Inside bruisers can insert a 'Strong' tongue/insole system with full-length Lunarlon and an extended wrap-like ankle setup. And speedy perimeter players can swap in an 'Attack' system with Zoom Air and a low-cut ankle.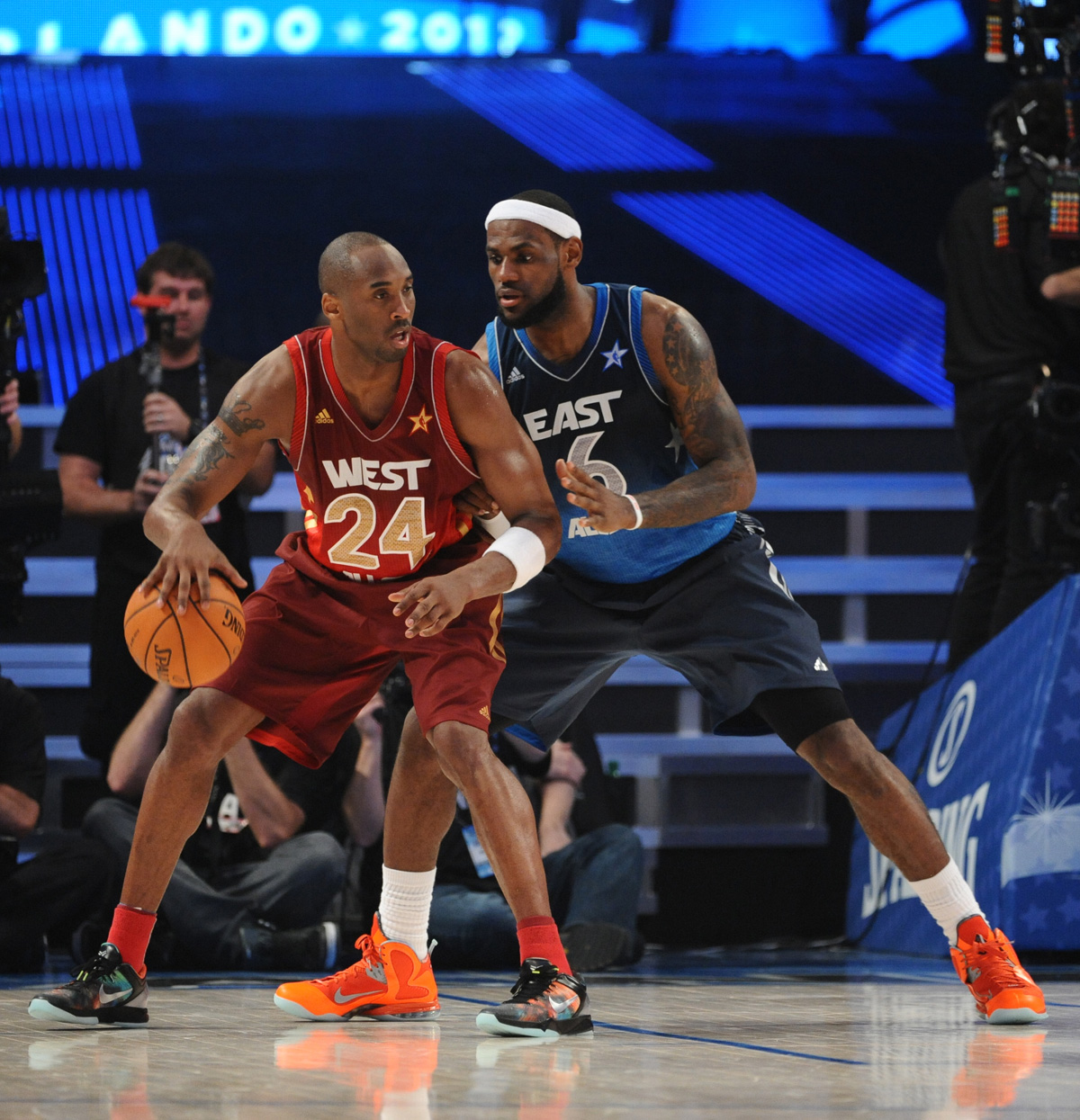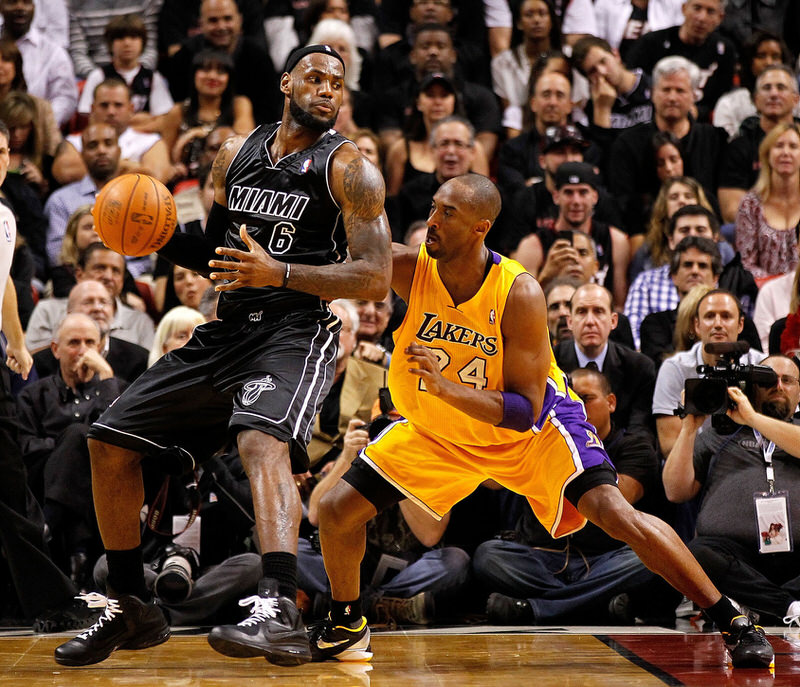 Flywire around the eyelets locks either system in tightly, and the robust heel counter nicely secures the back of the foot. On the real though, few players mess with the 'Strong' system because of its [at times] awkward ankle construction and the 'Attack' version's superior Zoom Air drop-in insole.
Even though the Kobe 7 System didn't flourish as hoped, the principles behind the technology are sound.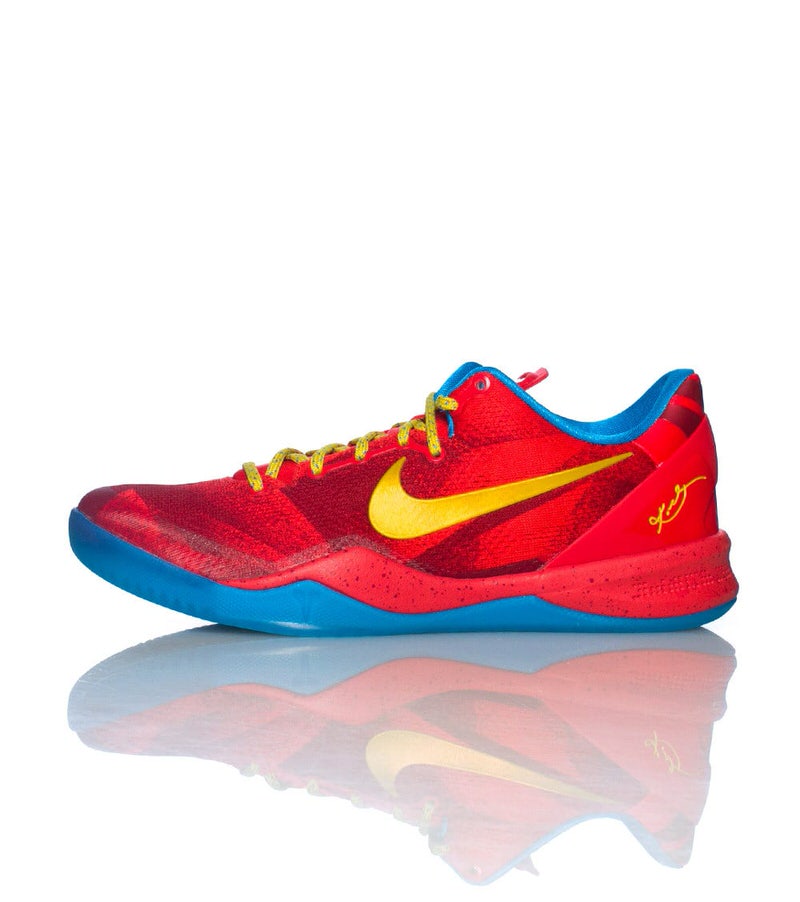 Nike Kobe 8 (2012)
Key Tech: Lunarlon, Engineered Mesh (EM)
Designer: Eric Avar
Bean Bryant's eighth signature shoe is the lightest of the bunch weighing in at 9.6 oz. For the first time, Zoom Air was replaced with a full-length Lunarlon unit.
The introduction of EM (Engineered Mesh) onto the Kobe 8 gives the shoe a sleek look and allows for unmatched ventilation.
Engineered Mesh is so useful that it continues to be a key cog in the Kobe line's technology load-out.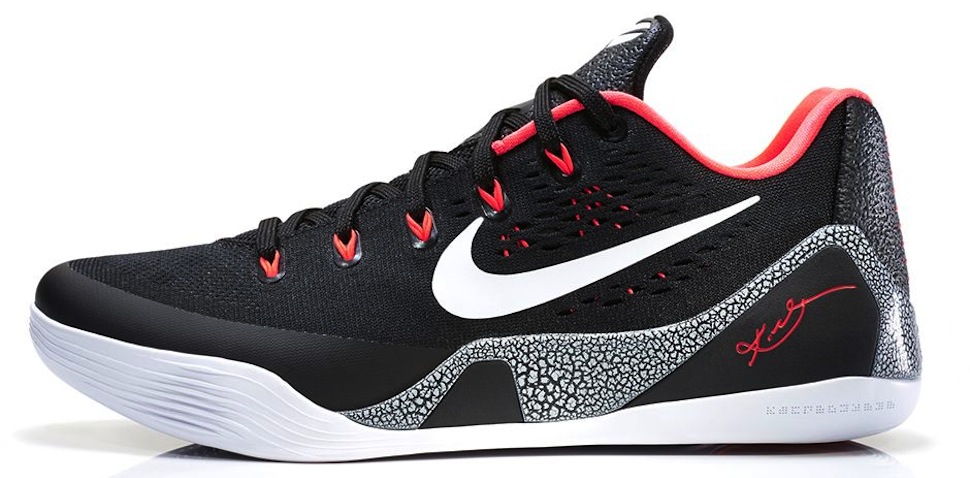 Nike Kobe 9 Elite & EM (2013)
Key Tech: Zoom Air, Flyknit, Ultra-high build
Designer: Eric Avar
A deteriorating body forced Kobe and his design team to fundamentally rethink how a basketball shoe should be constructed. As a result, we were blessed with the truly unique Kobe 9.
Bryant needed something to fortify his literal Achilles heel, so he and Eric Avar drew inspiration from boxing boots. Boxing boot's ultra-high construction provides boxers with ample support without hindering agility or mobility and that concept was directly inspired the Kobe 9 Elite's height.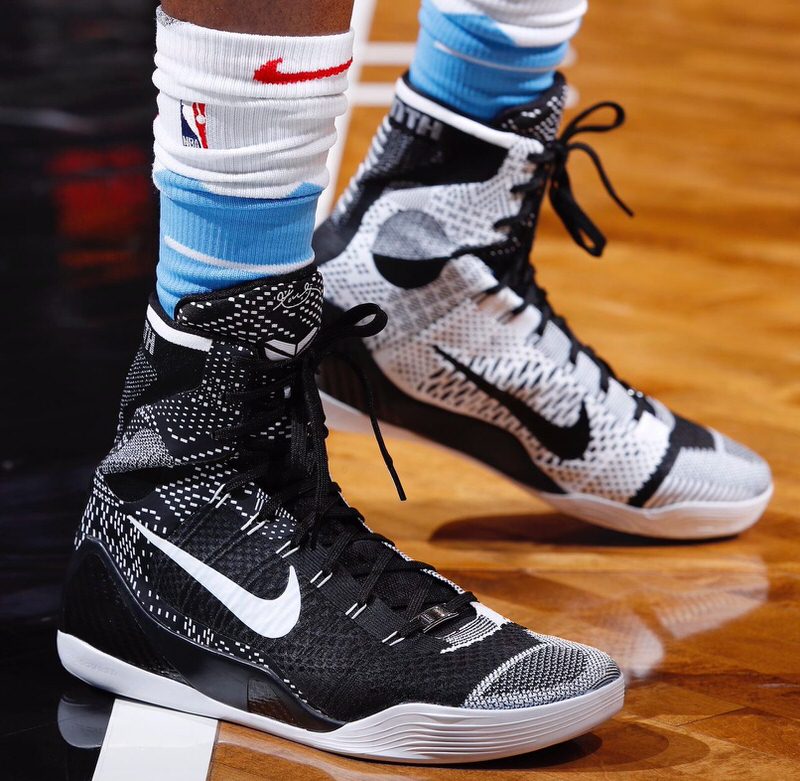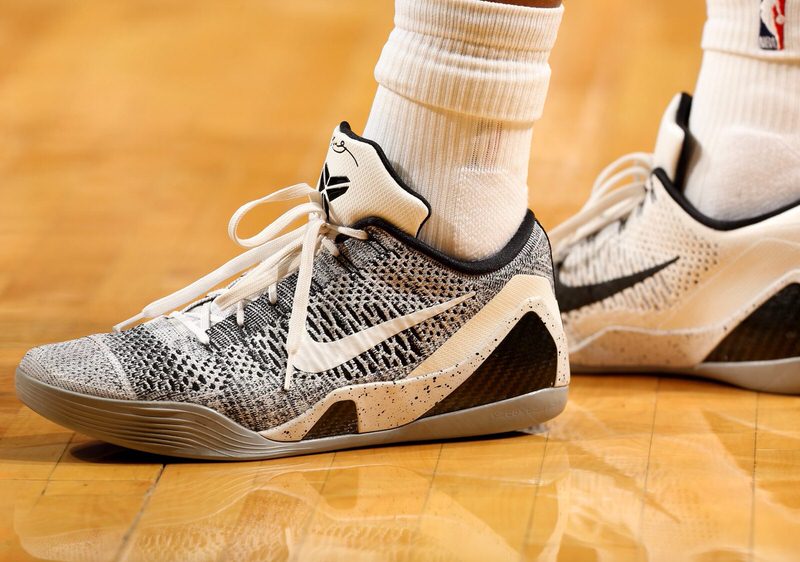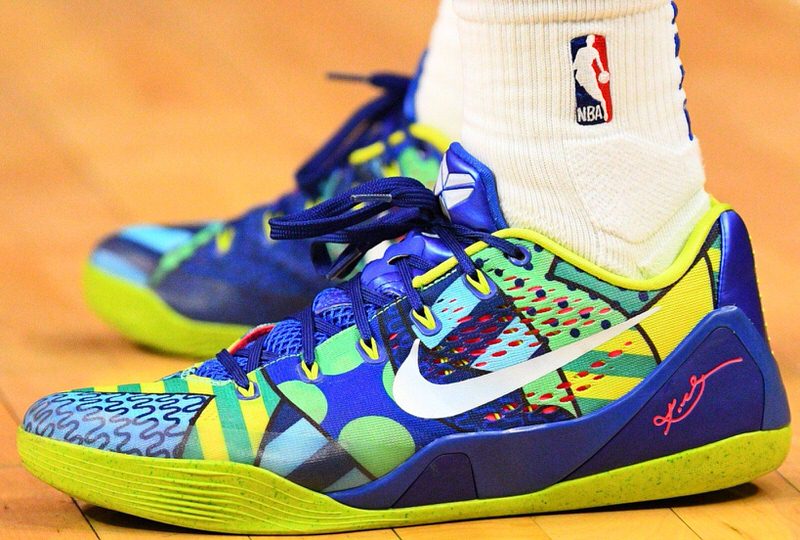 Outside of ankle height, the Kobe 9 Elite also sports Flyknit, a first for Nike Basketball. Introducing Flyknit into the equation is a no-brainer in retrospect because the technology is lighter, more malleable and more ecofriendly than traditional textiles.
Zoom Air appears for the eighth time in nine years and is accentuated by a Hulk-like grip. The traction pattern on these joints is cray.
The Kobe 9 comes in three different versions:
Elite High: Extended collar and tongue, Flyknit
Elite Low: Contemporary low-cut build, Flyknit
EM: Low-cut, Engineered Mesh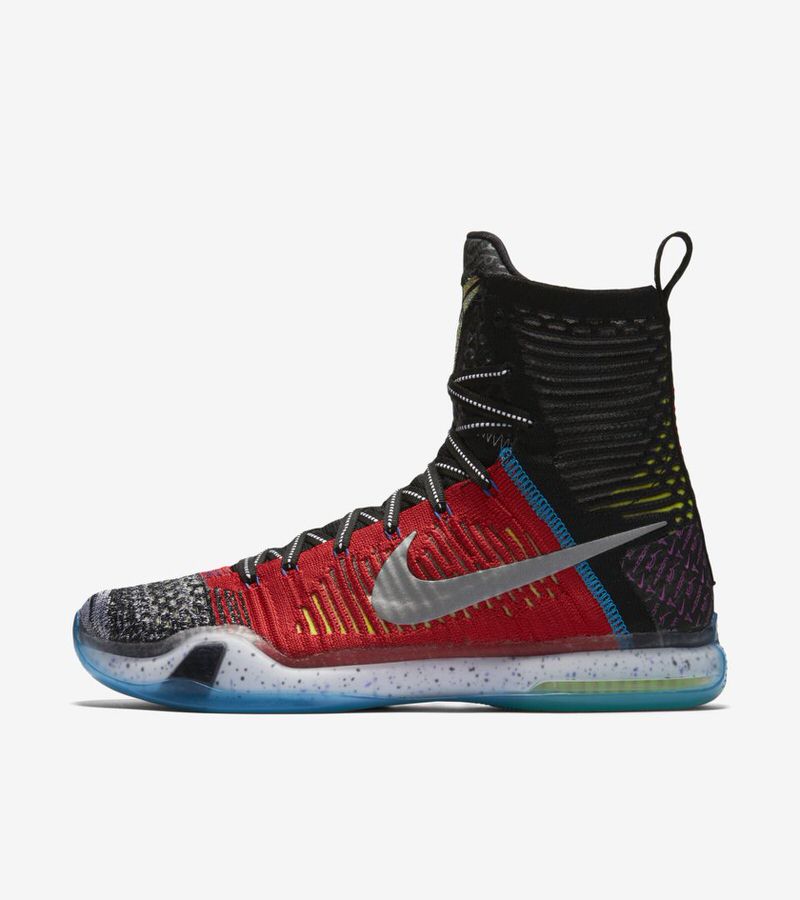 Nike Zoom Kobe X Elite & EM (2014)
Key Tech: Zoom Air, Engineered Mesh (EM)
Designer: Eric Avar
A glorified Kobe 9… in a good way. Differences between the Kobe 9 and X are all cosmetic.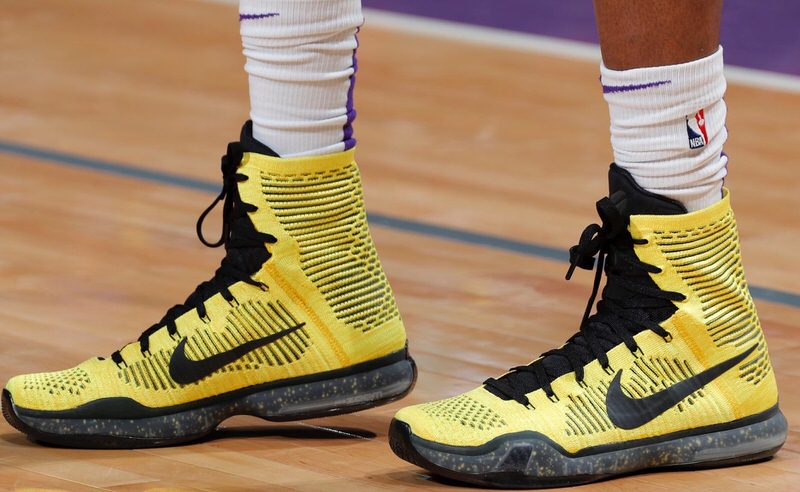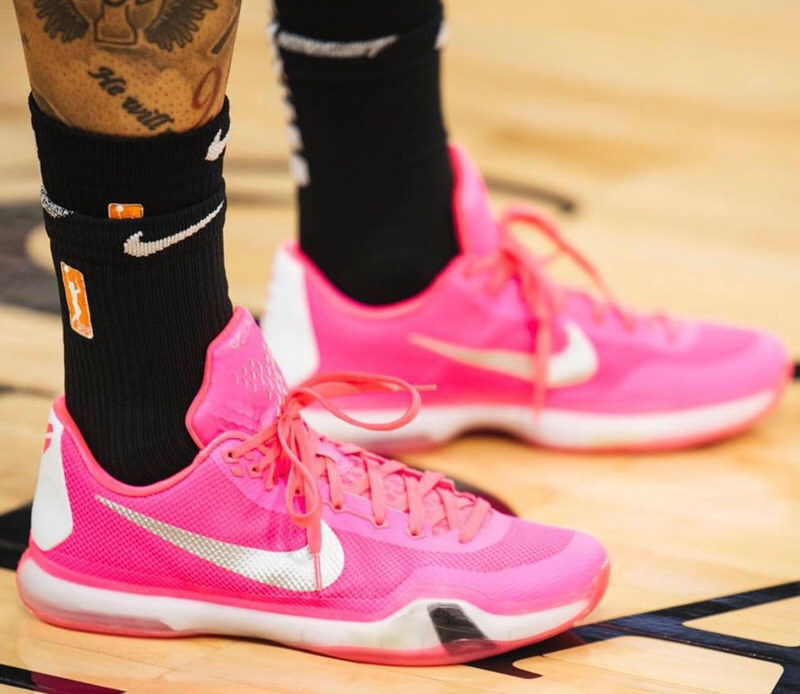 If it ain't broke don't fix it, right?
Nike Kobe 11 (2015)
Key Tech: Lunarlon, Flyknit, Zoom Air
Designer: Eric Avar
With Kobe's Achilles injury behind him, the design team refocused their efforts on another low-cut performer… aka the Kobe 11.
Flyknit yet again dresses the upper for lightweight support, and the excellent combo of full-length Lunarlon and a Zoom Air heel unit returns to provide the responsive cushioning we love.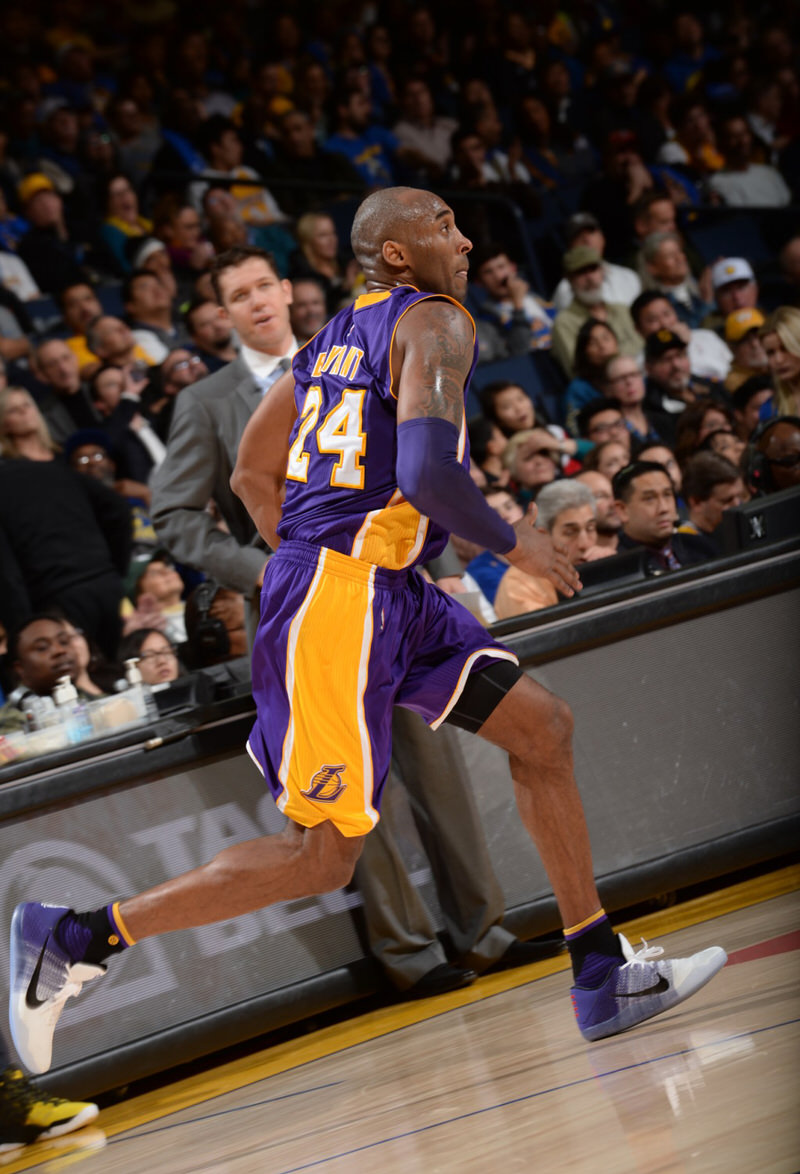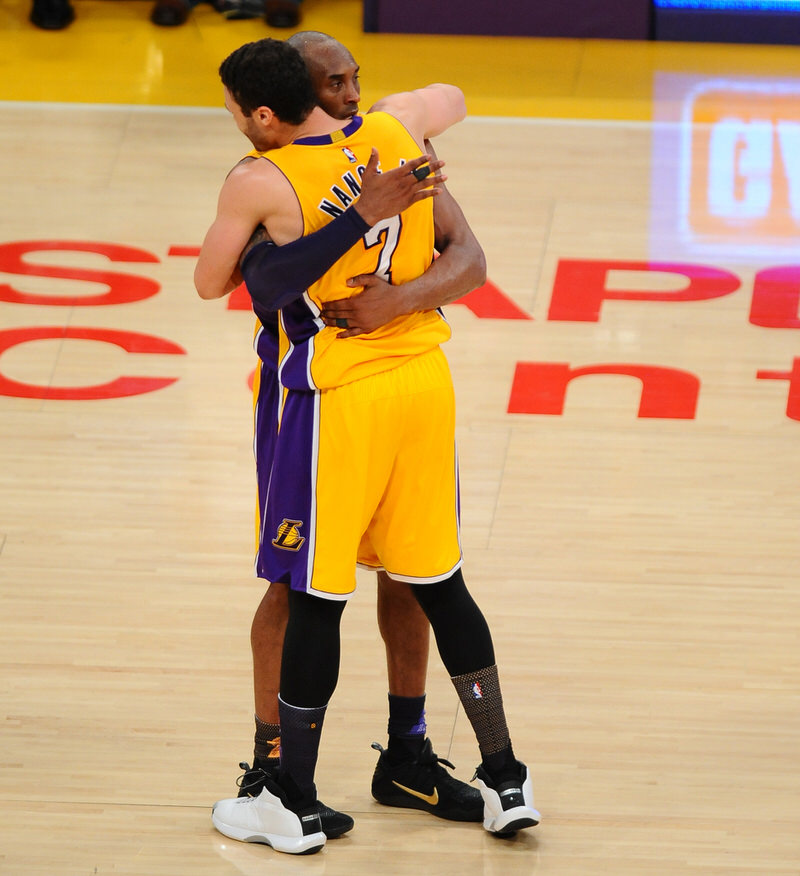 Advanced Flyknit throughout the upper looks like any ol' Flyknit, but this iteration uses TPU (Thermoplastic Polyurethane) within the weave for improved protection and durability.
Looks will fool you – these puppies have all the tech.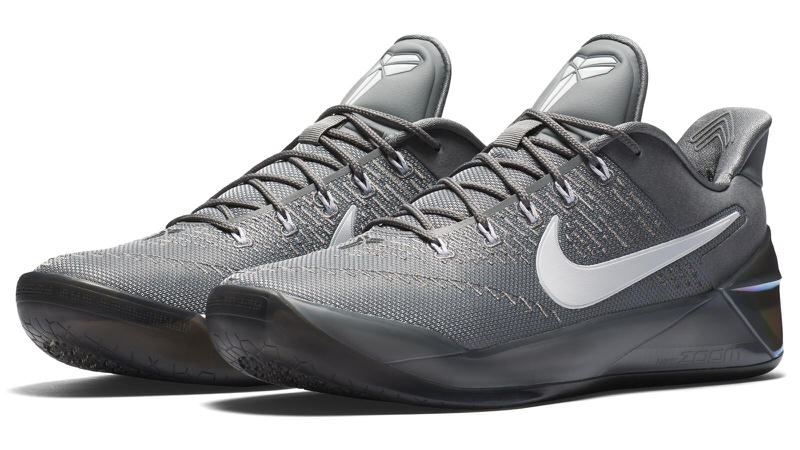 Nike Kobe A.D (2016)
Key Tech: Zoom Air, Lunarlon
Designer: Ross Klein
Post-retirement the Kobe line kept on thriving. A combination of Zoom Air in the heel surrounded by Lunarlon foam and a minimal, micro-tread, rubber outsole gives the first A.D. shoe a lot of benefits.
Pairing Lunaron with Zoom made the shoe flexible and well-cushioned, the low-profile midsole/outsole makeup results in maximum court feel.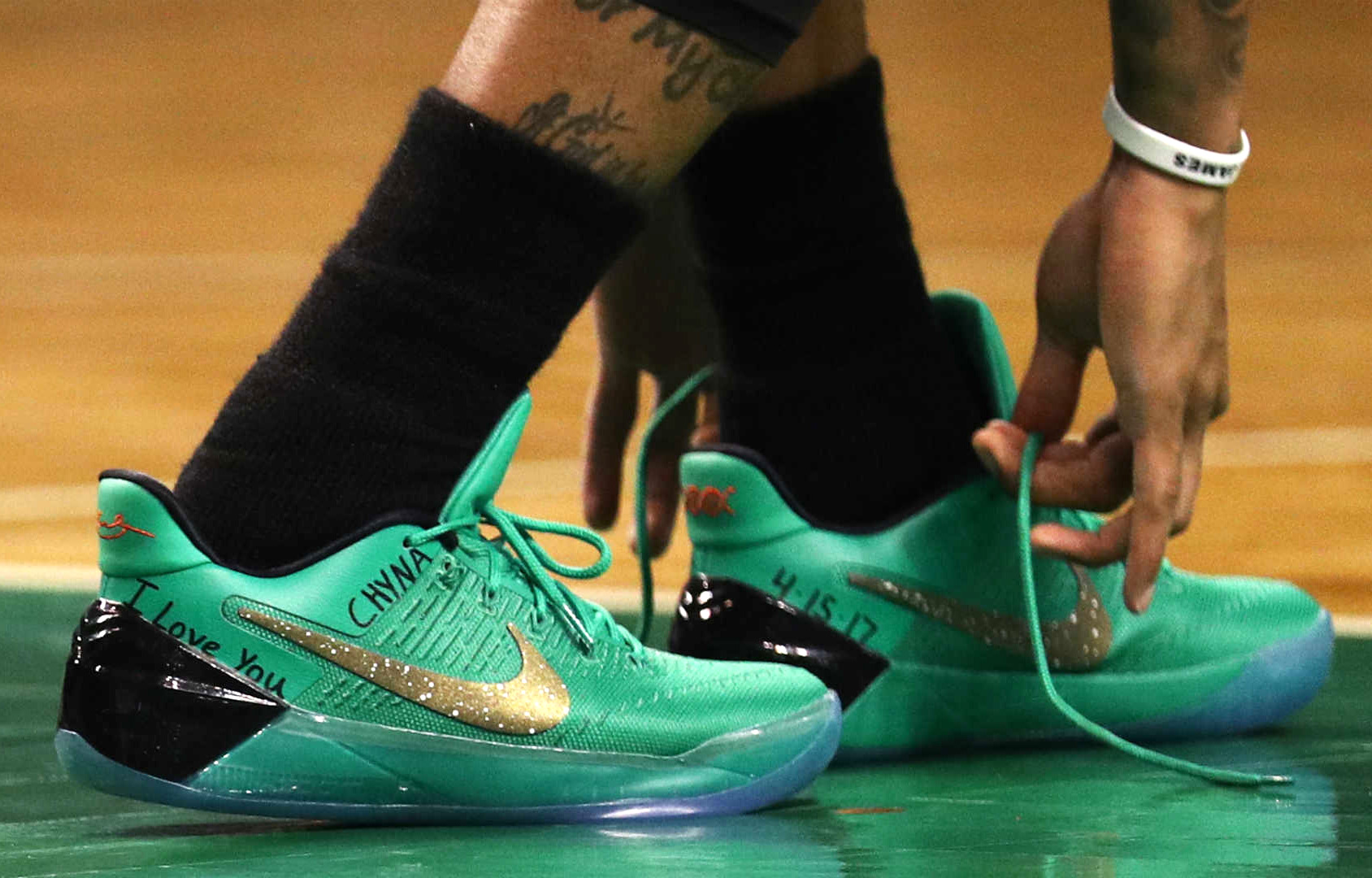 Breathable mesh and intergraded Dynamic Flywire throughout the upper ensured lockdown never inhibits comfort.
They might not be the fliest Kobes on the block, but the Kobe A.D. continued to test new technology pairings within the confines of what the line is most known for, low-profile performance.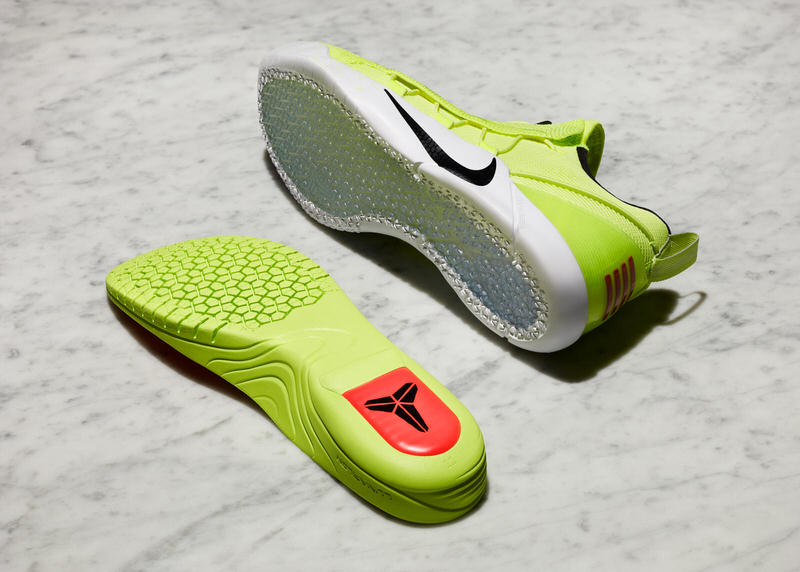 Nike Kobe A.D NXT (2017)
Key Tech: Zoom Air, Lunarlon, experimental lacing system
Designer: Ross Klein; Eric Avar
All that good-good from the Kobe A.D. but with a unique, experimental, lacing system.
Unlike anything we've seen before, the system extended from the top of the midsole, around the heel and through an integrated shroud.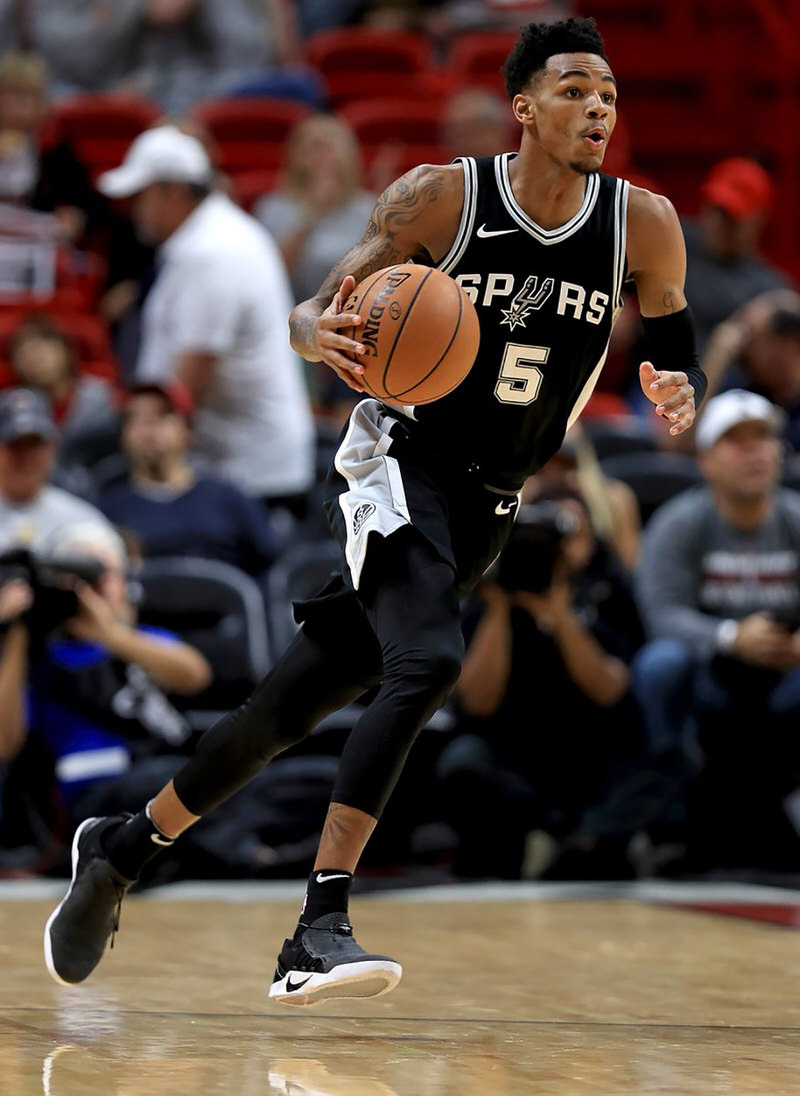 For our dollar, these are the technologically superior A.D. when compared to the (2016) Kobe A.D. Both feature drop-in Lunarlon insoles with Zoom Air in the heel, but that shroud slaps.
Experimentation should always be at the forefront of design within the context of modular, annual, signature shoes; and Avar 'n' crew were definitely cooking up something technologically unique in that Nike Innovation Kitchen.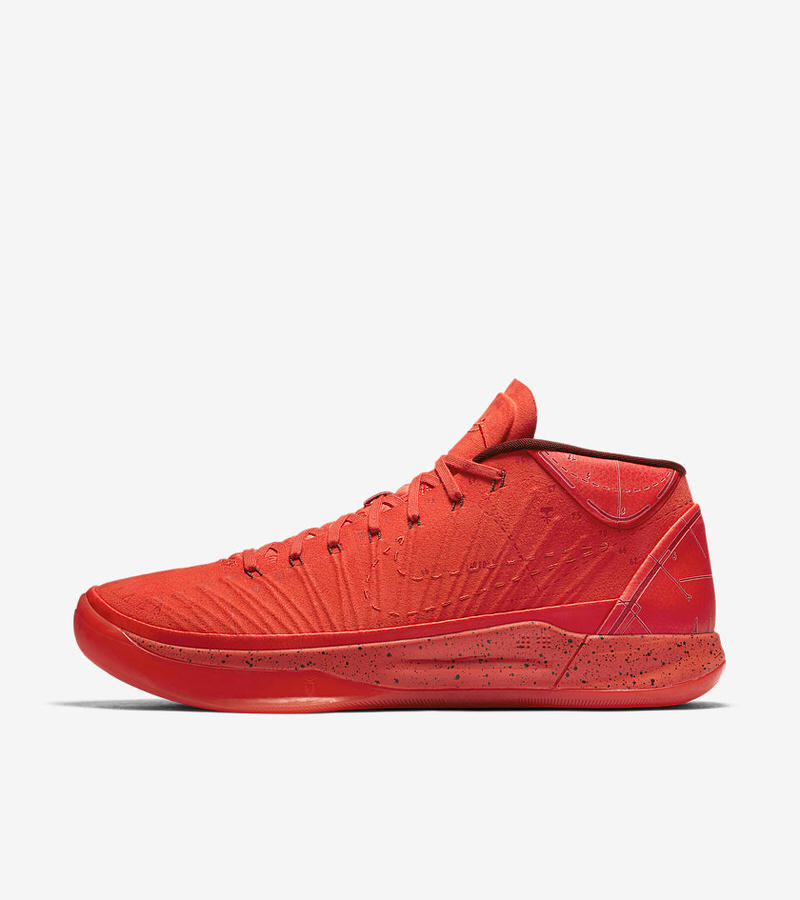 Nike Kobe A.D. Mid (2017)
Key Tech: Zoom Air, Flyknit
Designer: Ross Klein
Following a more conventional method of tech and construction, the Kobe A.D. Mid was a team-friendly Kobe offering without any bells or whistles.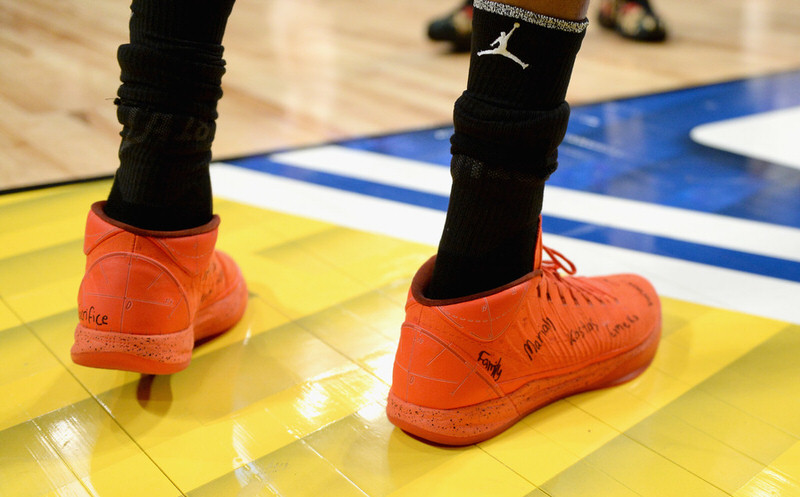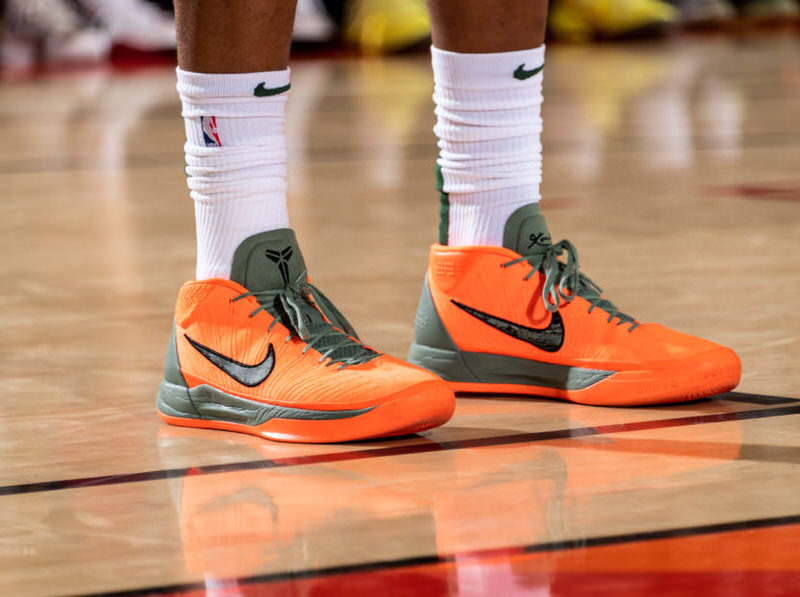 Tech staples of the Kobe line like a heel Zoom Air unit and Flywire returned, but this time, Klein opted into a mid-cut.
In the grand scheme of things, the technology behind the Kobe A.D. Mid is solid but stagnant.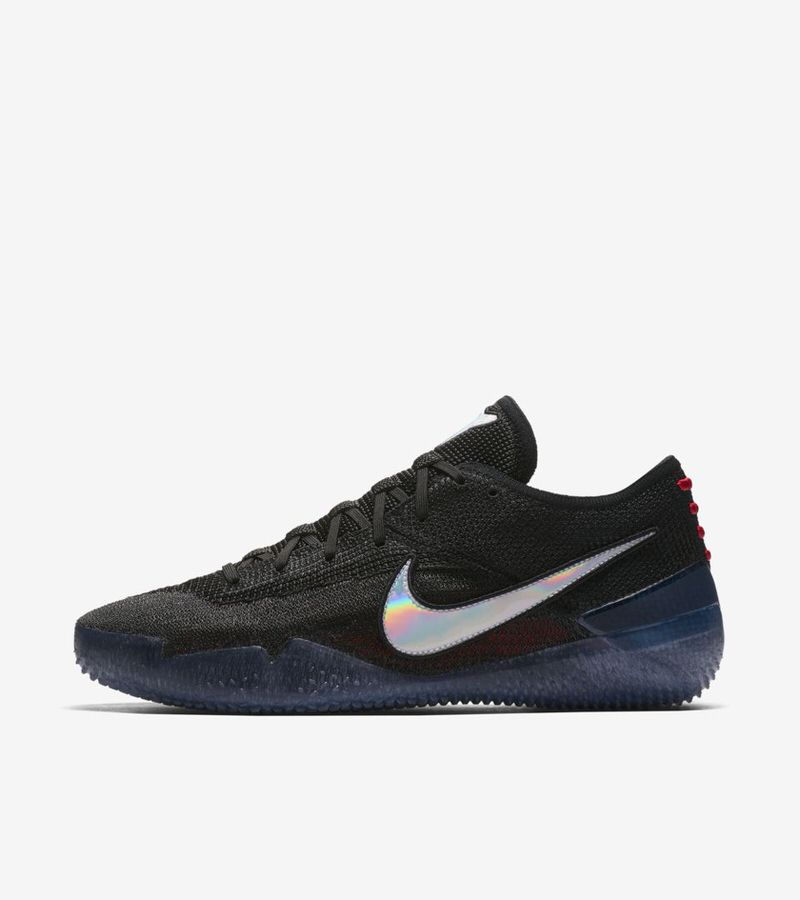 Kobe AD NXT 360 (2018)
Key Tech: 360 Flyknit, React, Lunarlon
Designer: Ross Klein
Tech geeks of the sneaker world love the AD NXT 360. For starters, they were the first basketball shoe to integrate 360-degree Flyknit construction; meaning, there's Flyknit under-foot and the outsole tooling is attached directly to the knit.
This technique paired with the dual-density drop-in React/Lunarlon midsole allowed the NXT 360 to sit lower to the court than ever before.
For years Kobe wanted his shoes to have the feel and lightness of a soccer boot, the AD NXT 360's tech setup realized that dream.
Pictured above is a detailed look at the AD NXT 360's unparalleled traction pattern. For as cool as the 360 Flywire is, the NXT 360's grip really defined the shoe.
From a technology standpoint, the AD NXT 360 truly pulled out all the stops.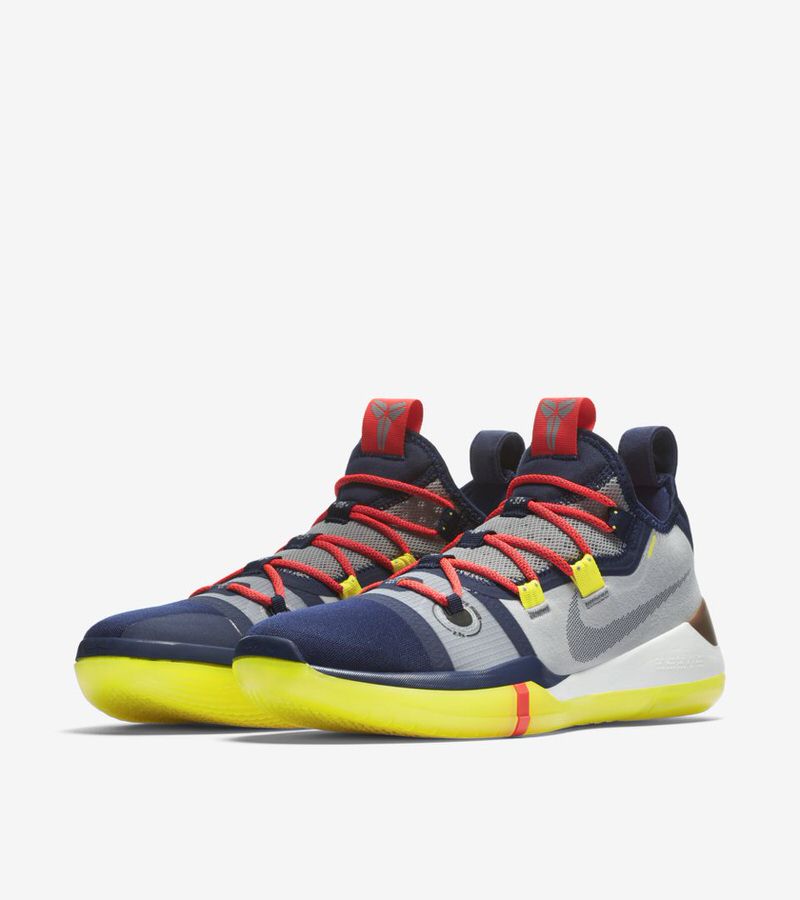 Nike Kobe AD Exodus (2018)
Key Tech: Zoom Air, Composite Fiber 2.5x
Designer: Ross Klein
Let us get the obvious out of the way – the AD Exodus took a step back in terms of technology when compared to the last iteration, the AD NXT 360.
Sure, the price is substantially lower than the NXT 360, but when it comes to the Kobe line we expect more tech diversity and ingenuity.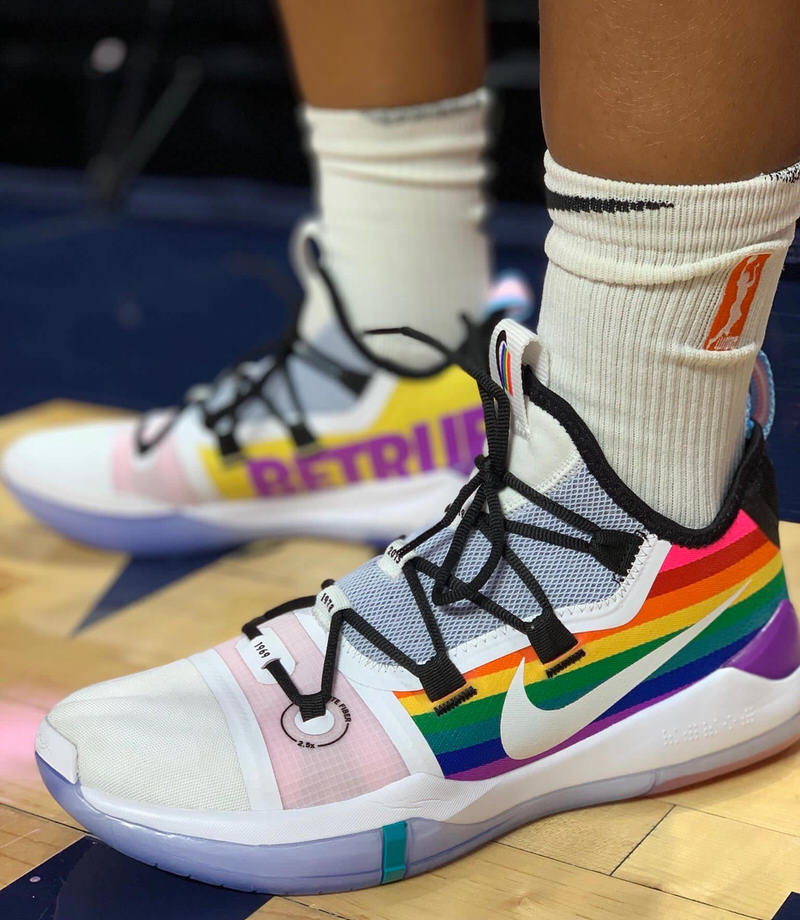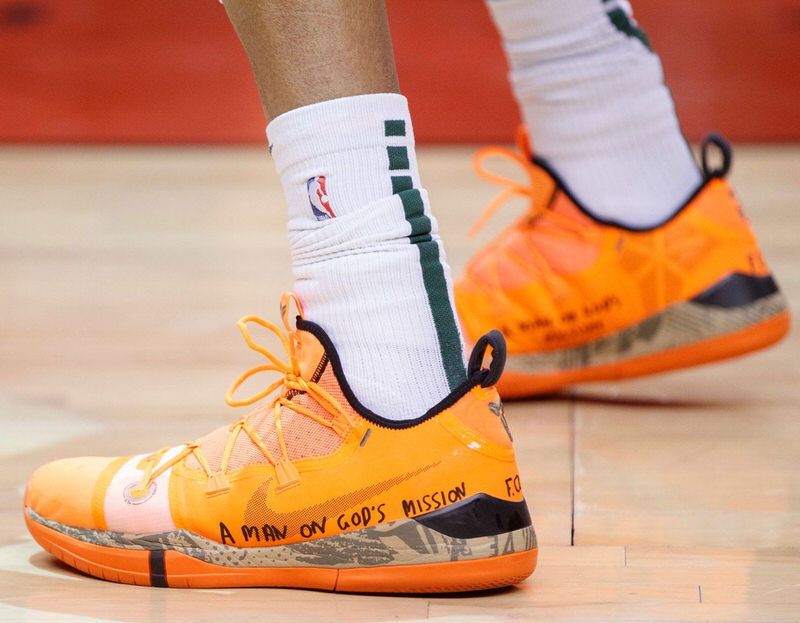 Per usual, Zoom Air adorns the heel to great effect, but the forefoot packs so-so pylon foam. It works, but it's not full-length Zoom, React or even Lunarlon.
Aesthetically, the AD Exodus does a phenomenal job at incorporating Composite Fiber 2.5x onto the midfoot (the grid-like strip above the toebox); but we wanted to see that durable material used more throughout the upper. Sub-par in terms of technology used.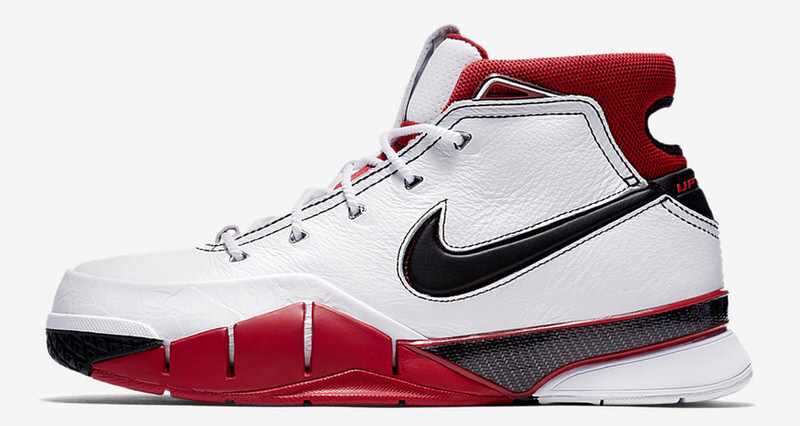 Nike Kobe 1 Protro (2018)
Key Tech: improved materials, Zoom Air, carbon fiber
Original Designer: Ken Link
In a stroke of genius, Nike decided to not only retro the ZK1 but to make it better than ever!
At a glance, you'd never know changes were made to the shoe, but under the hood, everything was modernized to the latest standards and techniques.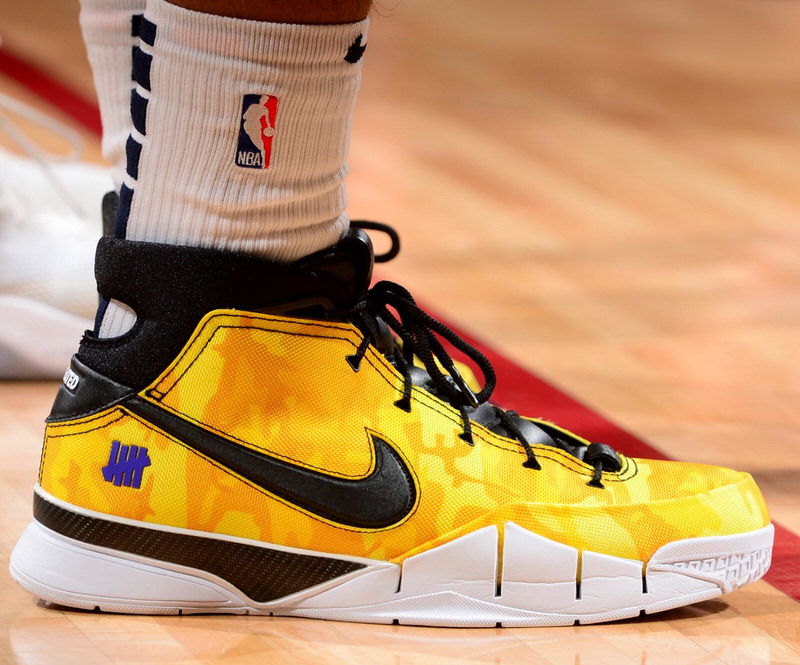 As the image above details, the dual Zoom Air units were replaced with a singular, ¾ length Zoom Air unit and the carbon fiber shank was shrunk. Changing these two elements allowed for greater flexibility (a pitfall of the OG ZK1s) and more surface area of Zoom Air.
Lighter materials were used to tone down the boot-like weight too. In our eyes, this Protro is the definitive version of the Nike Zoom Kobe 1.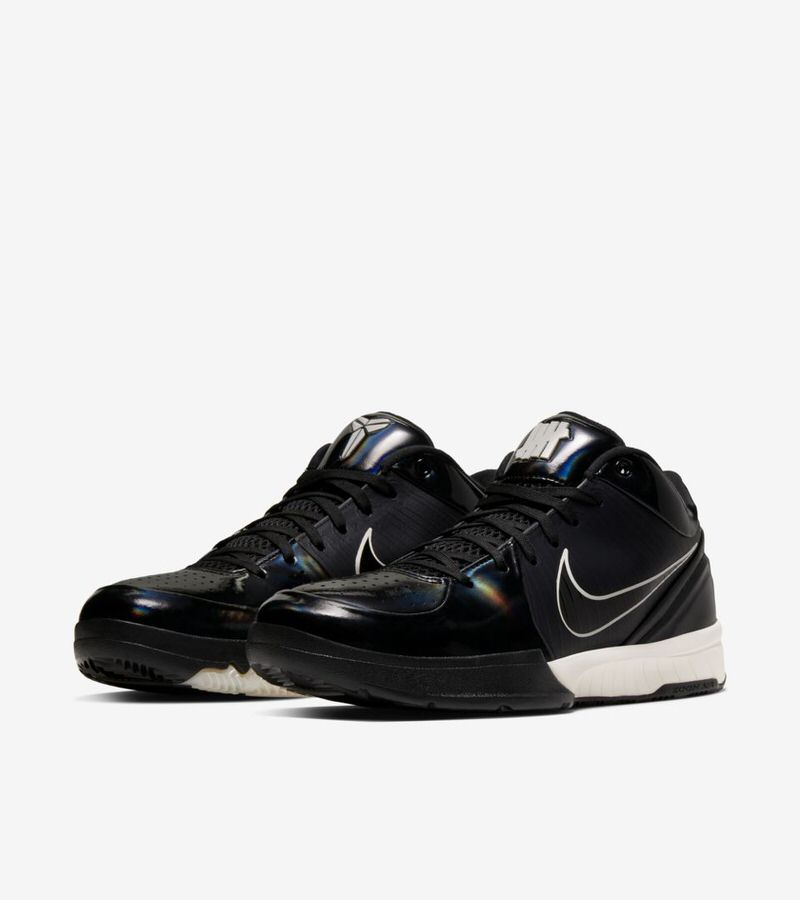 Nike Zoom Kobe 4 Protro (2019)
Key Tech: Zoom Air, Flywire, low-cut build
Designer: Eric Avar
Literally the Kobe 4, and that's great. When looking at the Kobe 4 Protro through a technology lens, Nike did nothing new… at all (which caused some controversy).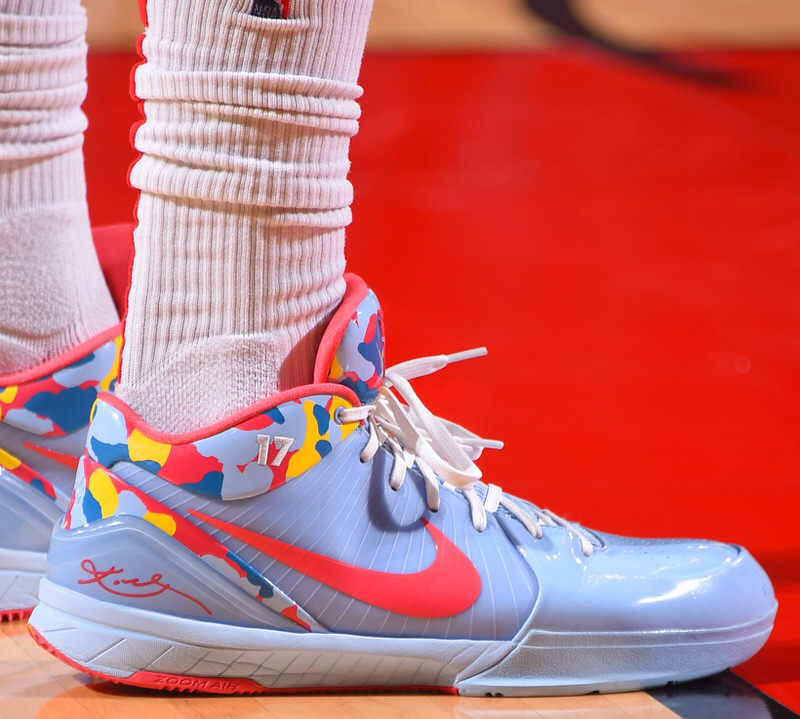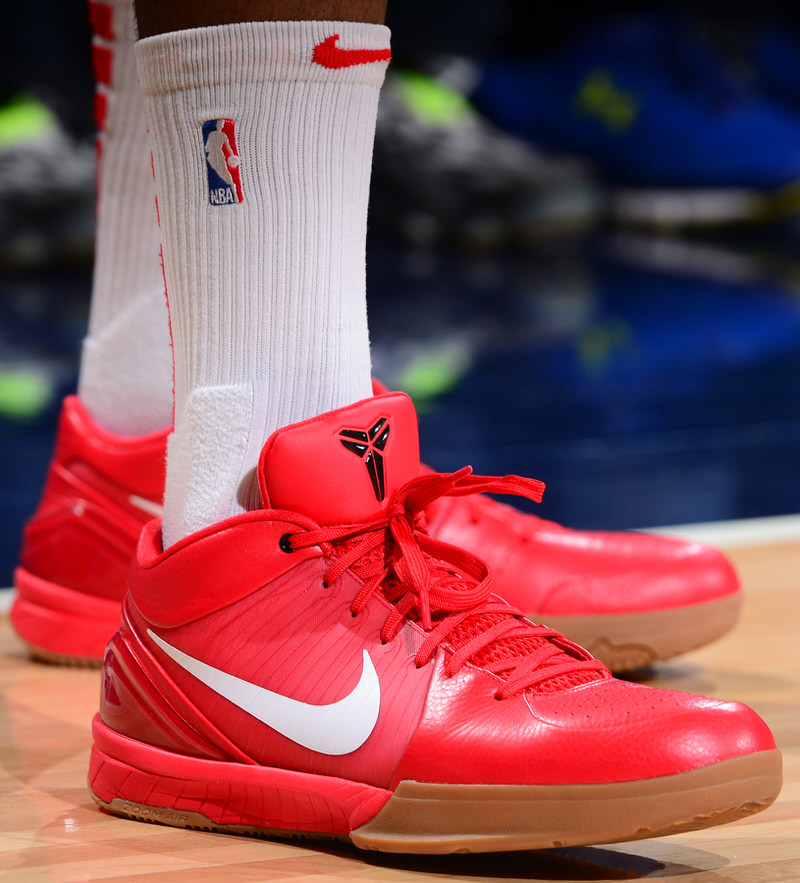 We love the Protro because it affords hoopers a chance to play in a piece of Nike Basketball history without fear of the shoes blowing out (due to the age of the OG Kobe 4, pairs in 2019 are subject to crumbling and/or splitting).
Kobe AD NXT FF (2019)
Key Tech: QuadFit, FastFit, React
Designer: Ross Klien
On some space 'ish – the Kobe AD NXT FF launched the line into a new stratosphere of performance. Borrowing from the Air Jordan 33, the AD NXT uses FastFit technology to bless ballers with a 1-to-1 fit via laceless tightening points throughout the upper.
Ditching the laces was a bold move, but this version of FastFit truly works and feels like a step towards an inevitable Adapt Kobe model down the road.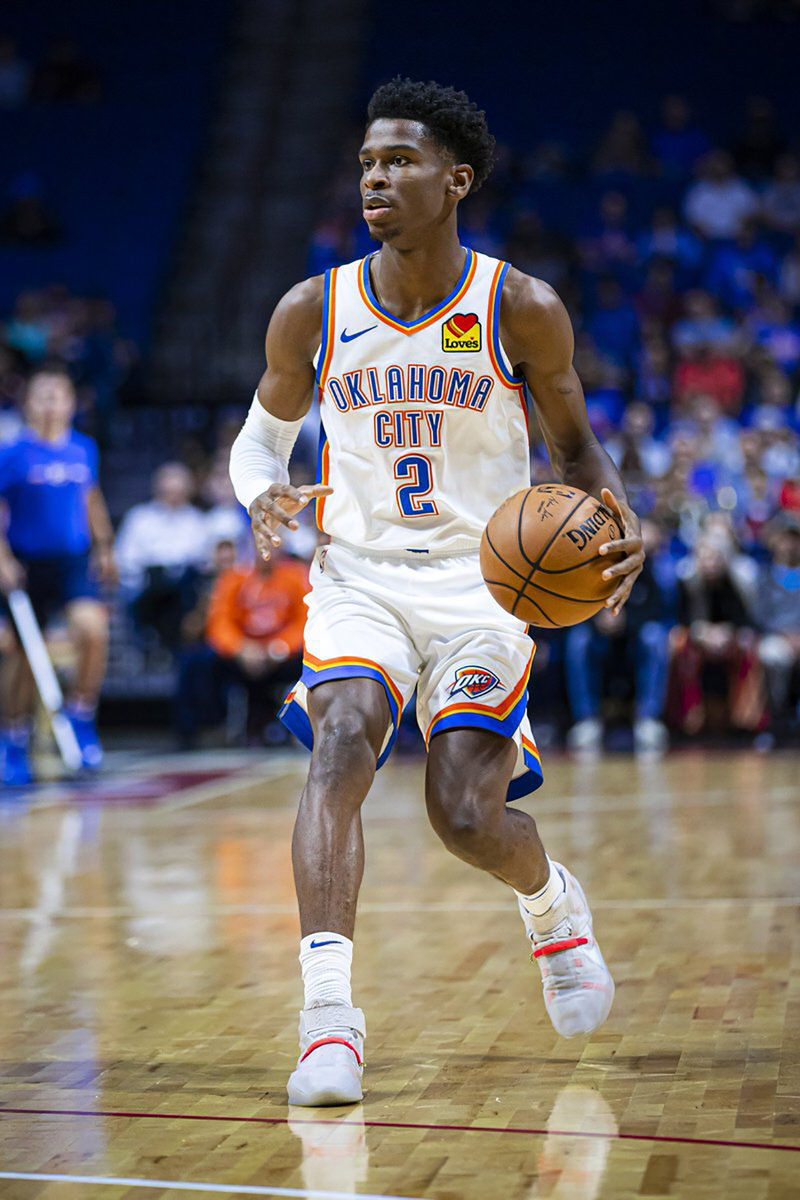 QuadFit Flywire locks the foot down from every direction and the full-length drop-in REACT unit within the shoe fulfills Kobe's goal of getting hoopers lower to the ground than ever before without sacrificing comfort at all.
Techniques like these greatly improve court feel and overall stability. Upon writing this in 2019 you'd be hard-pressed to find a signature basketball shoe on the market with more tech under the hood than the Kobe AD NXT FF.