The Phoenix Suns made history in 2018 by winning the lottery and landing the #1 overall draft pick for the first time in the franchise's history. Momentum followed as DeAndre Ayton was drafted from the University of Arizona as Wildcat basketball continues to make its mark in the NBA.
The energy kept going as PUMA Basketball relaunched and picked up the biggest and best stars from the 2018 draft class including Ayton himself. The rookie averaged 16 points and 10 boards throughout the season.
While his on-court performance in the PUMA Clyde Court Disrupts were worth watching, his off-court swagger supplemented by PUMA is what set Ayton aside from his peers — including his own PUMA fam.
We caught up with Ayton and talked about the top five shoes in his current rotation.
Def Jam x PUMA Clyde Court Disrupt
DeAndre Ayton: The shoe celebrates Def Jam's 35thanniversary. The performance technology is great. I can rock them on and off the court whether during games, at the park or anywhere. They did a great job on the technology for me. It has a lot of bounce to it which is great because I'm a big guy. It keeps me on the floor. I can push off the post because it stabilizes me well. The grip on them is great. They really upgraded it for me.
PUMA RS-X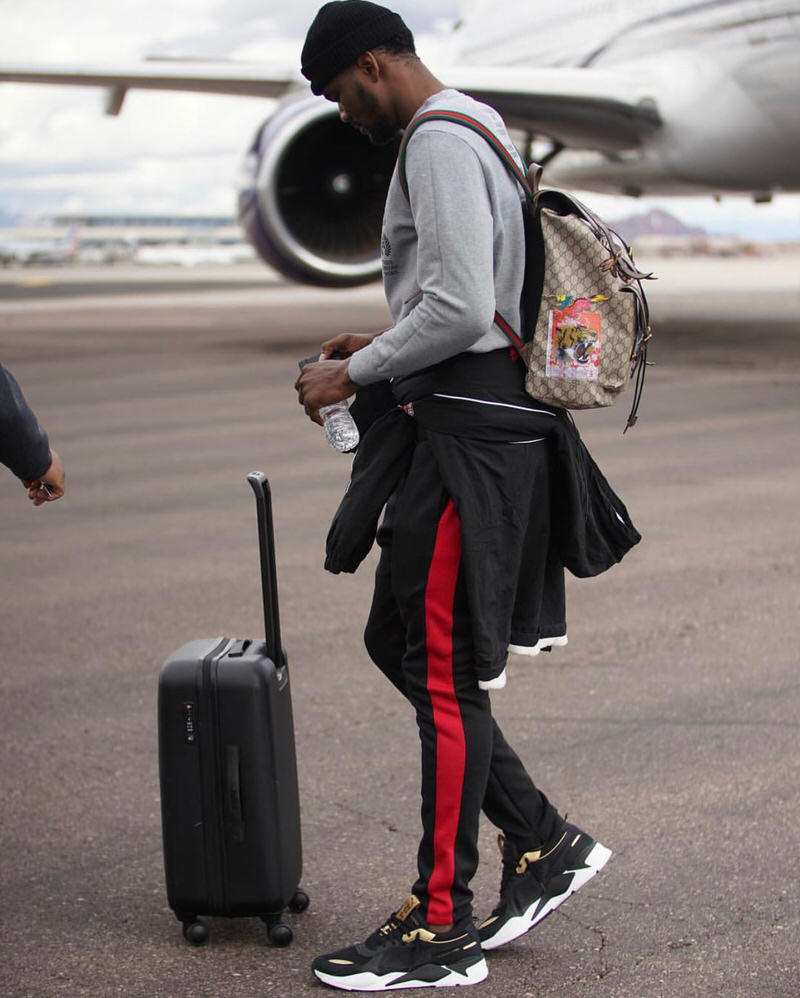 DeAndre Ayton:  It's one of my favorite shoes to wear off-court. It's a chunky retro. It's a renovated style from the '80s. It's one of my favorite ones to wear during my strength and conditioning workouts. It's more of a high-end fashion shoes. It's on par with Balenciagas and Louis Vuittons in terms of the style. You can really wear it with anything.
PUMA Legacy '68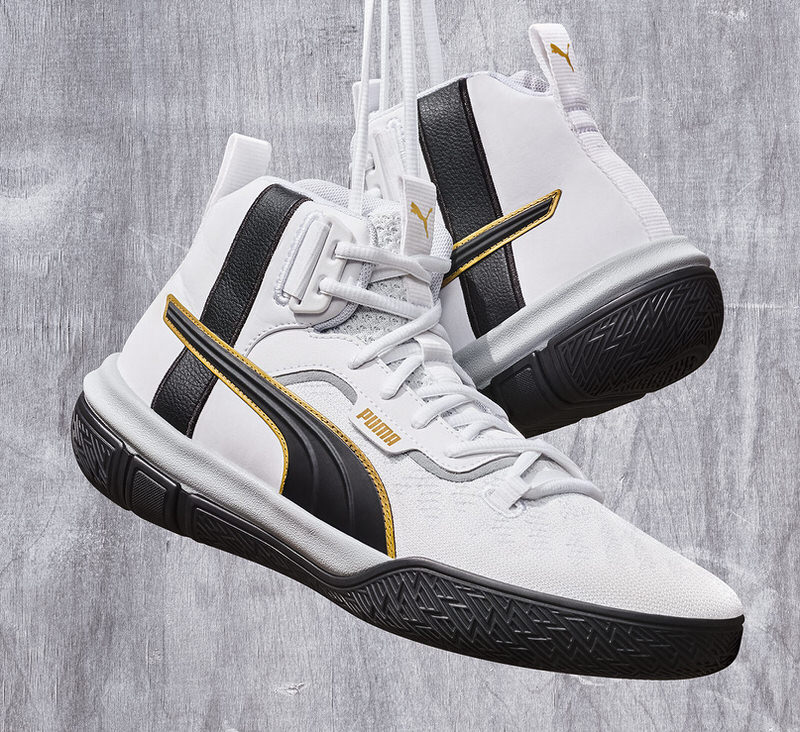 DeAndre Ayton: This is going to be the newest basketball shoe from PUMA. It's coming out in August. It's a big shoe since it's more of a high-top basketball shoe. It's really light, even lighter than the Clyde Courts. It's also our biggest. DeMarcus Cousins wore them during the Finals and I just knew that it was going to be a great fit for me. I've worked out in it a couple of times already this summer. It's like a sock. They're great. I can see myself in them because of how light they are and how much ankle support they have. I love how light it is.
PUMA Classic Suede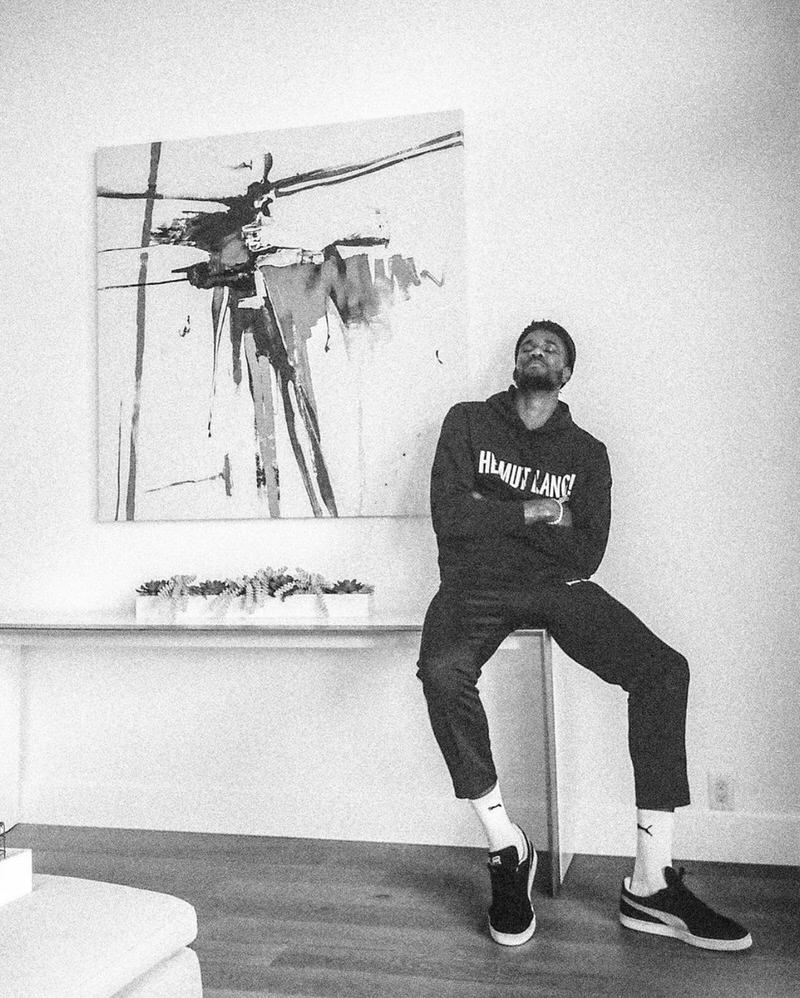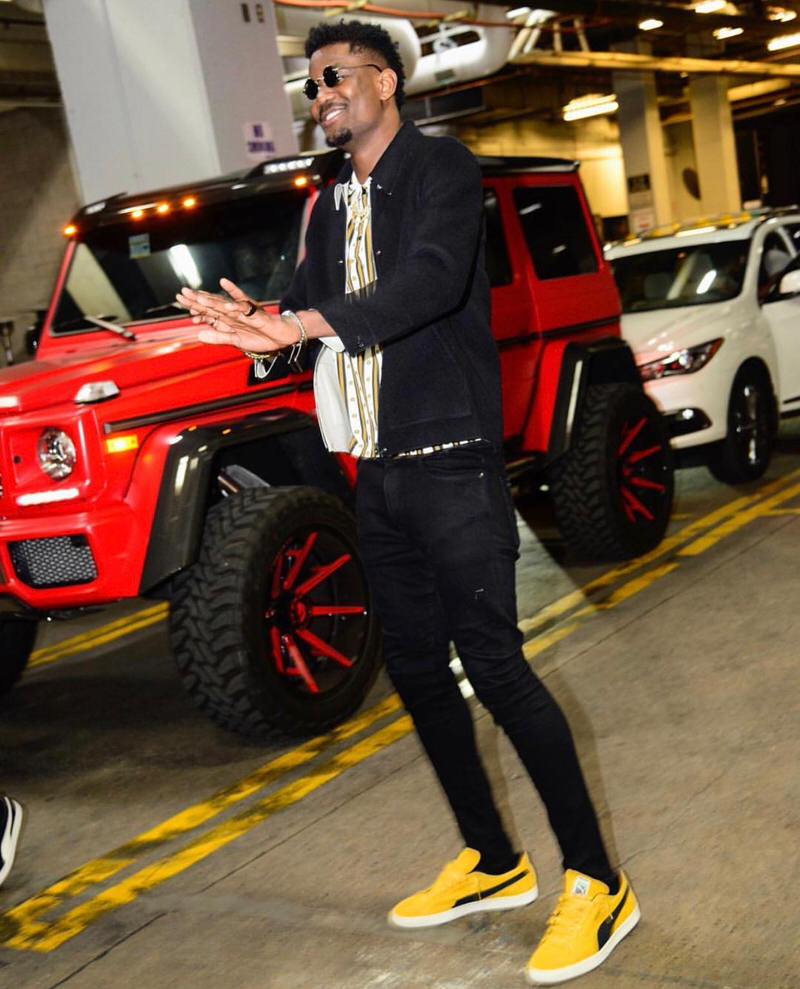 DeAndre Ayton: These are the OGs. The Classics are one of PUMA's most recognizable shoe and style since the '60s. They can go with any outfit. They're casual shoes. They can go with a suit or I can pull-up with them to a game. I really only wear them in black and white.
PUMA Ralph Sampson Mid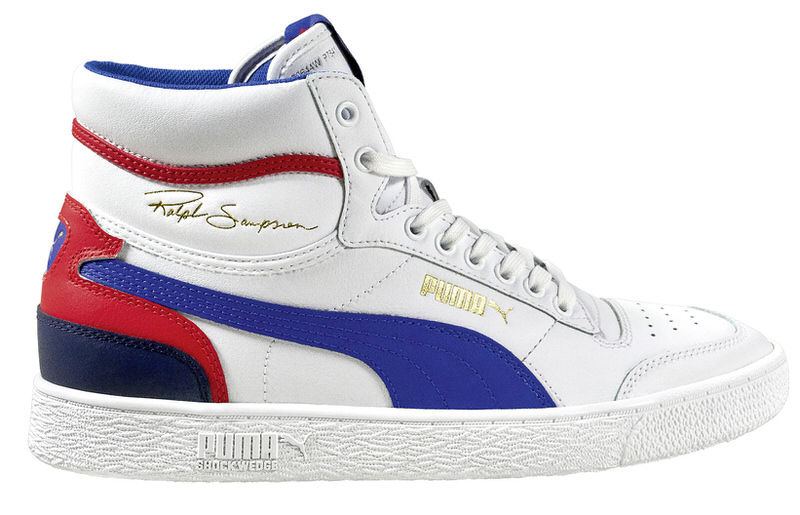 DeAndre Ayton: They dropped earlier this year. They come in lows and mids. I've been rocking the mid in the blue, red and white. They're named after Ralph Sampson who was signed with PUMA in the '80s.
Be sure to catch up with #ValleyBoyz member DeAndre Ayton via his Instagram here. Be on the lookout for more Phoenix Suns and PUMA Basketball coverage once the season tips-off. Stay tuned.