An exercise in movement, a moving exercise, Anthony Johnson is not just making his pro boxing debut on American soil in the Mecca tonight, he's also testing the latest and greatest tech from Under Armour.
While the brand from Baltimore backs the best in football – Tom Brady – and arguably the best in basketball – Steph Curry – it's the British bomber who stands 6'6″ and weighs just shy of 250 pounds who proves to be UA's most unique and elite specimen.
As the man who packs 2,000 watts of power per punch looks to light up Madison Square Garden in his US arrival, UA unveils their latest innovation in footwear for the first time in any arena.
Its name? Project Chameleon.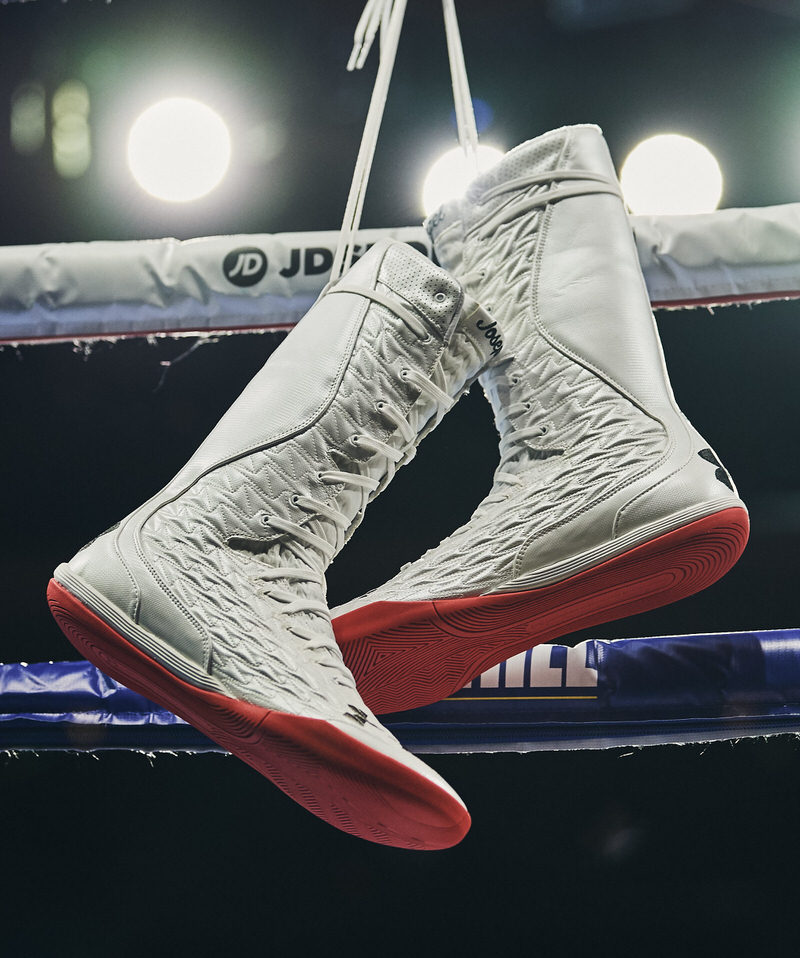 Playing off Under Armour's foundation in compression apparel, the same principals come into play on Project Chameleon by using multiple layers laced with elastic for a packed tight pattern with the ability to expand and contract with every movement. Wild? Maybe. Math in motion? Definitely.
For fans of footwear far removed from the ring, the Project Chameleon innovation featured in Anthony Joshua's boots is set to infiltrate every footwear category for Under Armour.
So, while fans will likely see Project Chameleon on shoes for Steph or cleats for Tom, it's touching down for the first time tonight in MSG in AJ's special edition boots.
Inspired by Ali with innovation from Under Armour, his big city sneakers pack an icy-white aesthetic as a nod to Cassius' favorite colorway with a low to the ground fit made to help AJ plant his feet as he plants his opponents.
As HOVR highlights an array of UA product from to running to training to hooping to A$AP Rocky's signature, Anthony's boots return to the tech touted before HOVR lifted off – Charged Foam.
Why is that? When tracking Anthony's movements the famed foam proved the lowest, lightest and best for his style of fighting. The Charged Foam is wrapped by a bright red sole that's not just a nod to the British flag but also anatomically engineered to rollup on the medial side to properly support the rotation on his punches.
As boxing fans around the world tune in tonight with their eyes on the gloves with Anthony Joshua's eyes set on protecting his four belts, it's his boots that will matter in the moment and in the future for sneakerheads.
When talking to Under Armour's design and innovation team, it appears Project Chameleon could be quite a ways out from hitting the market and making its way onto their full gamut of footwear.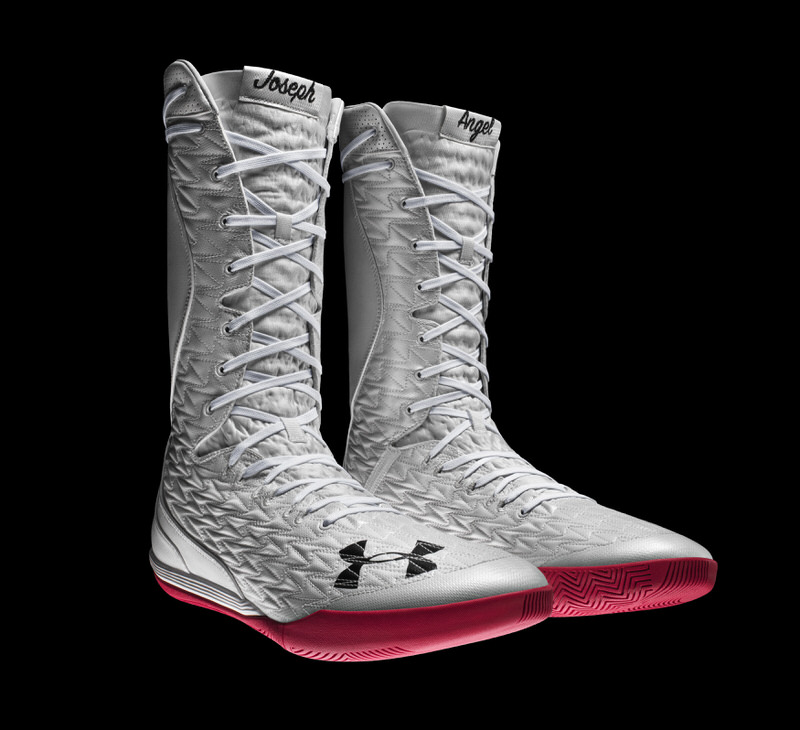 Tonight, however, Project Chameleon will be tested in front of the whole world for the first time as AJ looks to retain his titles and win over the US market.
Let's get it on.