The world of running is dominated by a technological advancement that almost every brand is utilizing in some way, shape or form — a carbon fiber plate. In essence, the addition of a carbon fiber plate is designed to minimize the output of stress of the runner while maximizing on said effort. The concept, known best as runner's economy, banks on the energy return model that a carbon fiber plate provides
While there's an array of shoes with a carbon fiber plates, the Hoka One One Carbon X could very well be the best one for runners across all levels.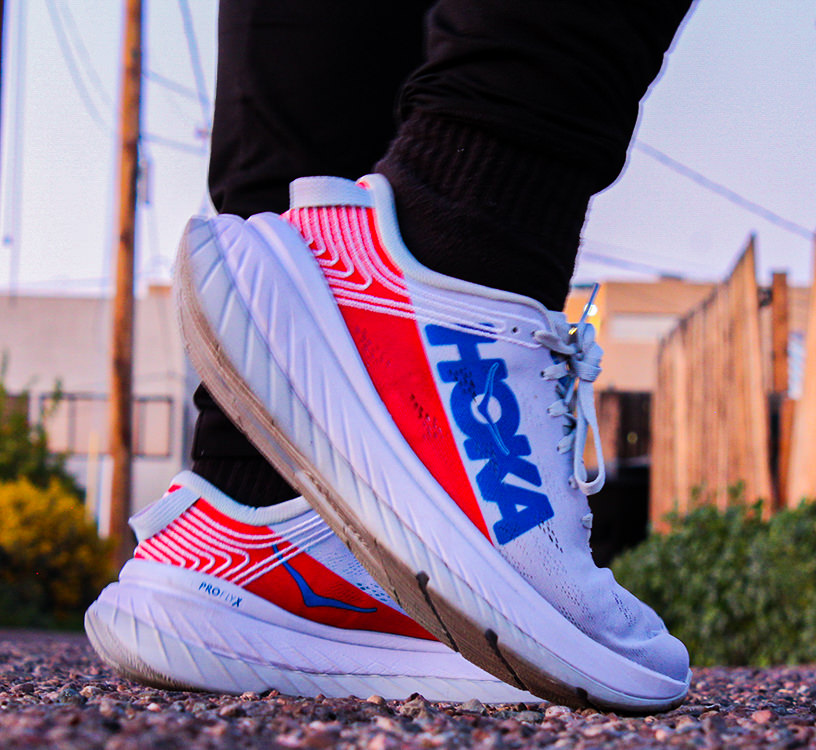 Hoka One One was founded in 2009 with the goal to make running smoother. In striving to do so, the brand prioritizes lightweight materials and comfort for a sensational run that seasoned marathoners to beginners can easily enjoy.
Aside from its French roots, the Hoka One One line stands apart from its competitors with its geometric build that brings out the best of a runner. The brand adopted a rocker system in order to create a natural, forward lean to propel you into your stride. Consider it as a slight push that helps you with your posture and, in turn, your pace. The propulsion is sensational and takes you by surprise even when you simply try the shoe on (I almost fell on my face).
The Hoka One One Carbon X truly is the best the brand has to offer in a marketplace filled with shoes that utilizing a carbon fiber plate. As someone who runs heavily on pavements, the Carbon X was the obvious choice for me. The Meta-Rocker and PROFLY X technology of the shoe give that propulsion a comfortable balance with a midsole that is extremely responsive as it is cushion-oriented.
The upper of the shoe is also an added component that enhances one's running experience. The breathable mesh upper keeps you cool on your run and doesn't suffocate your feet like most knit running uppers tend to do. In addition to that, the tongue's structure provides a mid-foot lockdown to keep you secure on your runs. All of this creates a breathable and comfortable shoe that makes running easier than ever before.
After logging in over 20 miles on a handful of different occasions with the shoe, the carbon fiber plate and the shoe's geometric-oriented design that prioritizes propulsion is the real deal. Whether you're a committed runner or looking to get started on your own running journey, the Hoka One One Carbon X is the ideal shoe for any runner at any level.
The Hoka One One retails for $180 USD is available over at the website and select retailers now.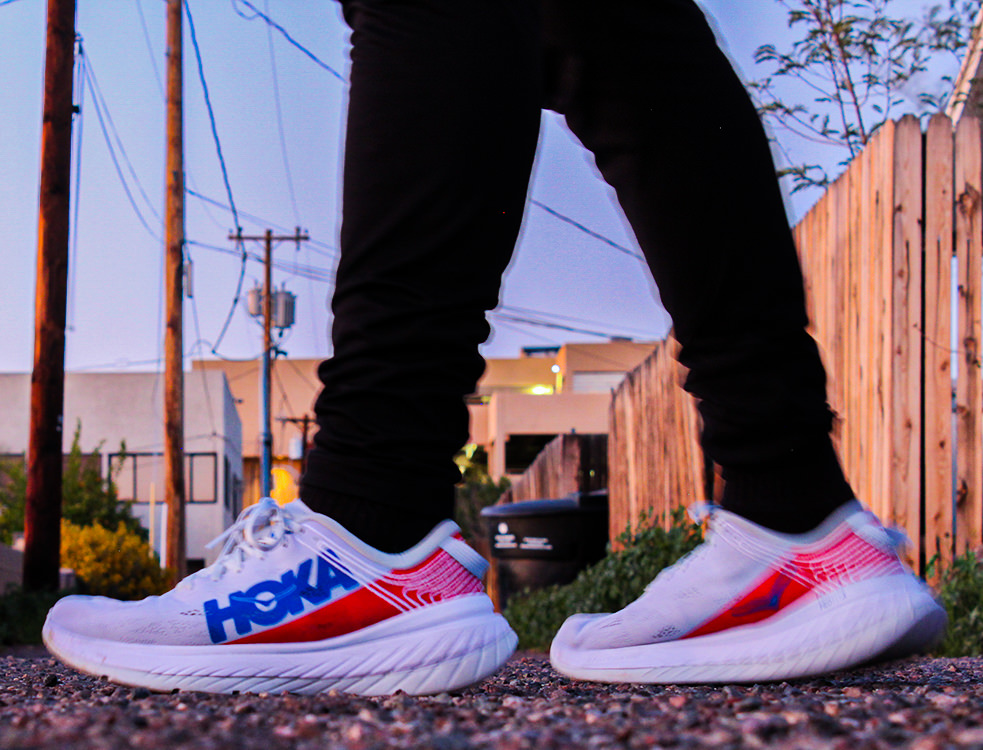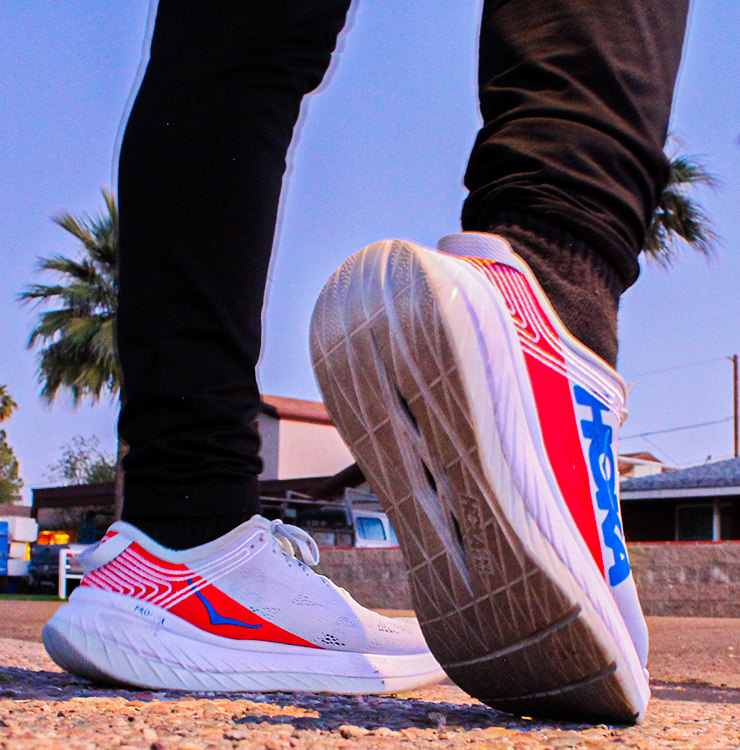 Big thanks to Hoka One One. For all of your running related content, keep it locked here at Nice Kicks and follow me — Luis Torres — on Instagram as my running journey continues.