Hiroshi Fujiwara, fragment design founder and one-third of the design trio, HTM, breaks the mold on this mundane Monday morning with the unveiling of an extremely rare sample of his grail-worthy Air Jordan 1 collaboration.
Fujiwara's fragment design x Air Jordan 1, which released at the close of 2014, is undeniably one of the most sought-after collaborations ever. A variation of the Air Jordan 1 "Black Toe" — a theme that has grown in prominence as of late — Varsity Royal accents serve as the shoe's contrasts while the frag logo at its heel added to the shoe's vastly stated mystique. Today, though, Fujiwara unearths a rare sample of the shoe that never made it to retail.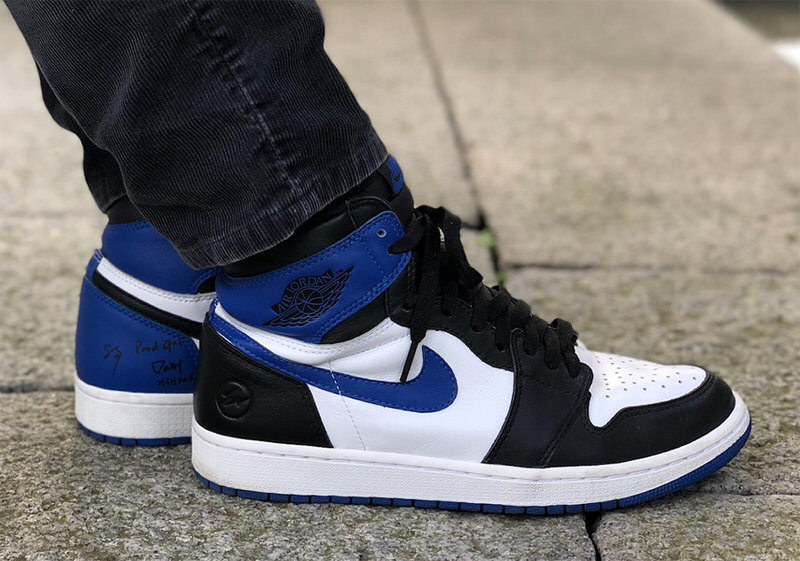 Proving Hiroshi was forecasting trends long before they'd break in modern-day, this sample tinkers with the "Top 3" theme several years before it began trending in popular culture. Mismatched black and blue Swoosh branding sets the tone with alternating color blocking, while there's also alternate black frag logo branding at the heel of the right shoe which differs from that of the Varsity Royal heel of the left.
This preview, unfortunately, isn't an indication of a forthcoming release. Fujiwara was simply wearing a pair and not advertising for an upcoming drop. That said, enjoy the images below.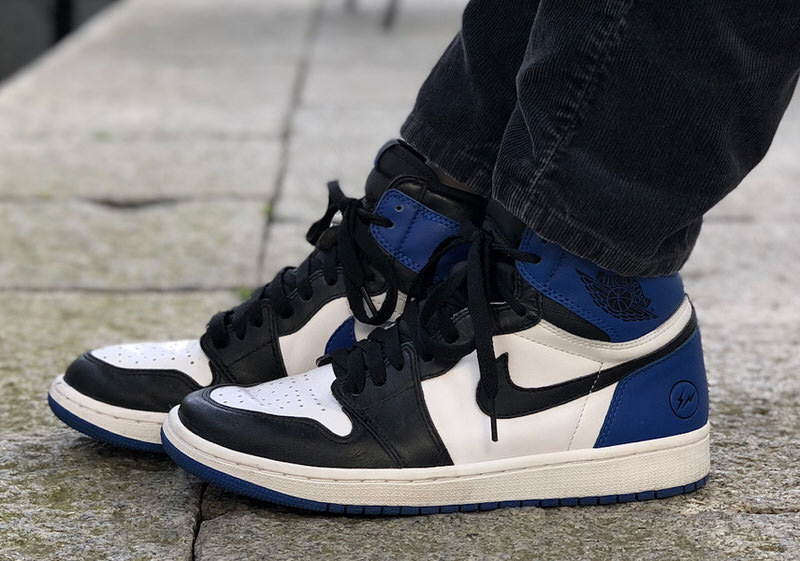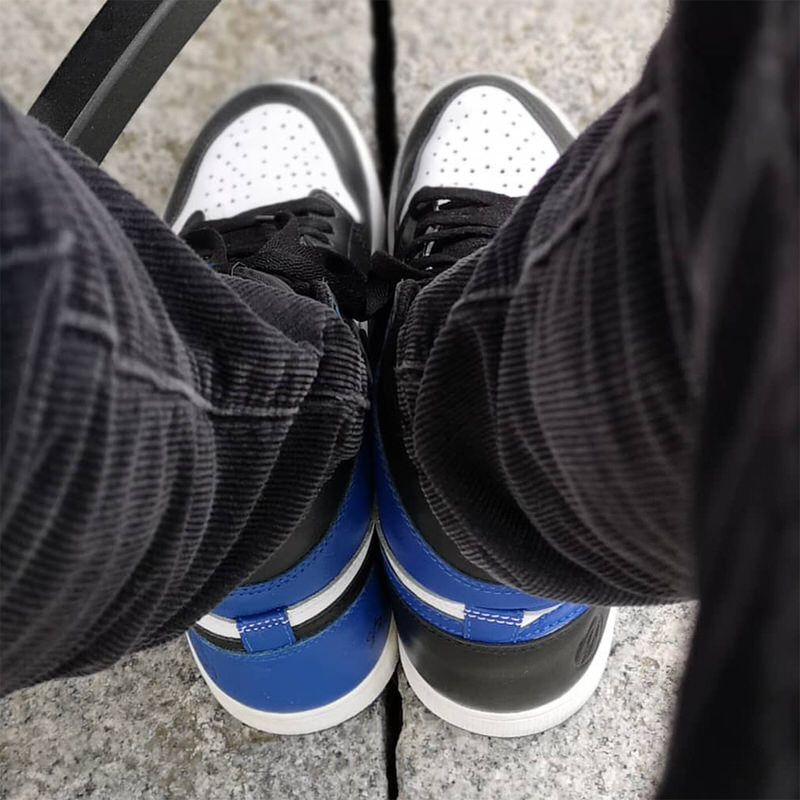 Source: fujiwarahiroshi, kevin ma