Love sneakers? Live in Texas? If you answered 'yes' to both, chances are you've already been to the H-Town Sneaker Summit. If not, time to get familiar.
Founded by our main man Kadoma, the event has grown over the years to become one of the highest attended and most celebrated meetups in sneaker culture. Big names like Bun B, A$AP Rocky and Trinidad Jame$ have attended, with the show serving as a great place for a photo opp or a sought after pickup. More than anything though, it's a great place to talk kicks with folks who share the same passion.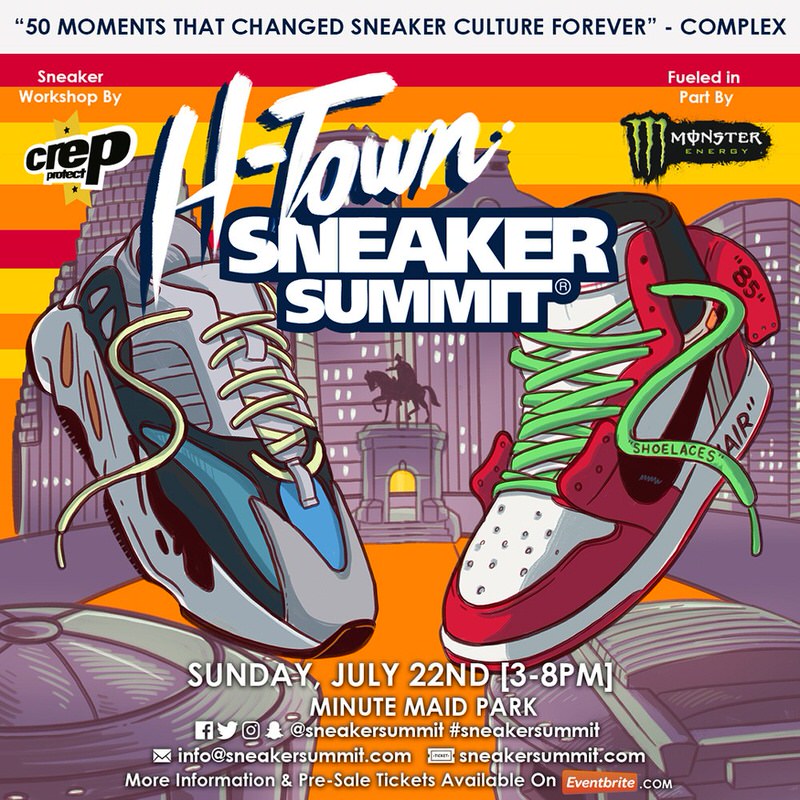 Taking place on July 22nd, tickets are available here.