The merger between the New York based artist Shane Griffin and Flowers for Society is inspired by the greenhouse of New York's botanical garden. Treibhaus (the German word for "greenhouse") provides the ideal conditions to nurture and protect new life.
The design has been performed with the key inspiration in mind.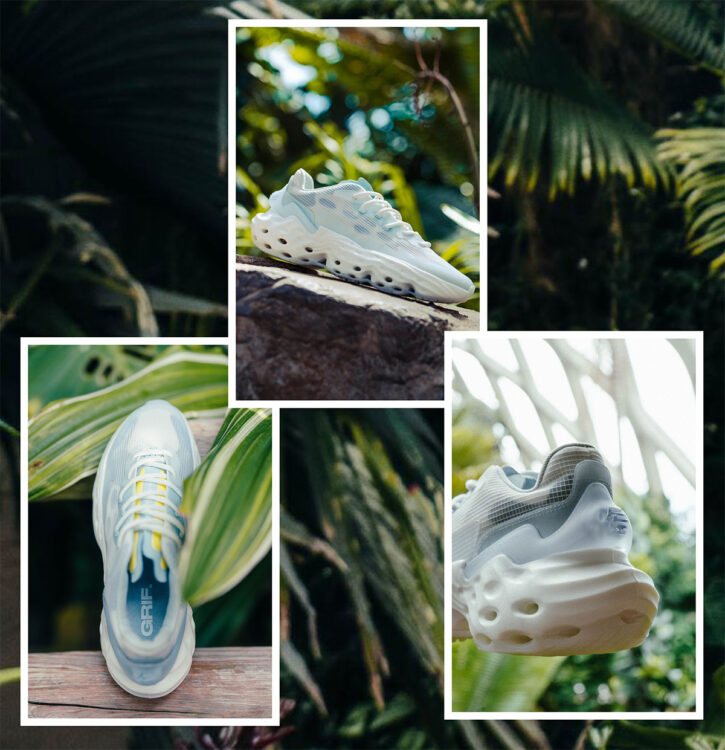 Hence the new SEED.ONE [TREIBHAUS] features see through elements on upper, outsole and midsole. The concept sneaker lets light shine through similar to a greenhouse.
With the purchase of a SEED.ONE [TREIBHAUS], customers secure an exclusive digital collectible designed by Shane Griffin aka GRIF., which represents the NEW LIFE.
Three different digital art pieces will be released in the form of digital collectibles.
Additionally, the pack includes a shirt with a TREIBHAUS backprint.
The GRIF. x Flowers For Society SEED.ONE [TREIBHAUS] will be available for purchase via
www.flowersforsociety.com starting Friday September 15, 2023 at 11AM CEST.