words // Nick DePaula:
The hardwood of the NBA has long been dominated by just a small handful of global brands. Last season, almost 67% of the league wore Nike — it's become expected that players sign shoe deals with the known titans.
None of that is stopping Quintin Williams from defining his own legacy in the sport, conquering his own dreams in the basketball landscape and looking to forge his own path.
A 6'7″ longtime hooper himself, "Q" has long had a love for industrial design, leading to a variety of internships and roles at major brands early in his career. He became Peak's lead basketball designer during his three years working for the Chinese sportswear brand, designing for the likes of Dwight Howard and Tony Parker, before setting out on his own.
He founded Q4 Sports just a few years ago, a double meaning merging his longtime first initial nickname with the 4th quarter mentality that the best in the game must bring. The brand currently has three players wearing its shoes at the NBA level, including Langston Galloway, Darren Collison and E'Twuan Moore, along with two international players. Lance Stephenson and Jonas Jerebko have also worn Q4 in past seasons.
Galloway, one of the league's biggest sneaker collectors, enjoys the creative freedom and collaboration working with Q, as the two will spec out every last detail of his game shoes before making them available to fans both online and in China. You can find him constantly his latest "LG9" colorways on his @LGKicks9 Instagram, sharing the process behind the scenes.
As part of the Pensole x Nice Kicks FUTURE 50, Williams is looking to shape the future of the athletic industry through his blend of design, knowledge of performance, entrepreneurship and passion for the game. Read ahead for more from Quintin "Q" Williams on his journey through the industry, as he answers a series of questions from Pensole founder D'Wayne Edwards.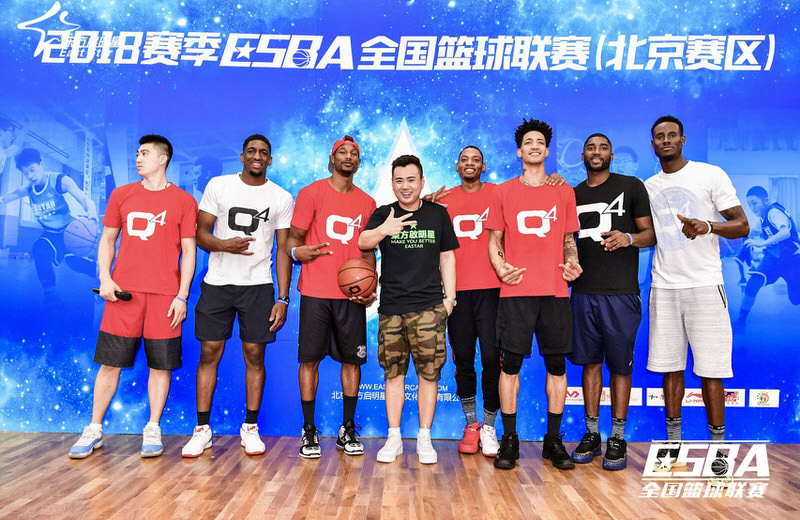 Hometown: Elko, GA
Company: Q4 SPORTS
Job Title: Co-Founder & Chief Global Designer
Location: Los Angeles, CA
Education: Bachelor's Degree in Industrial Design from Savannah College of Art & Design (SCAD)
Instagram:  @q_designs
D'Wayne Edwards: What is your earliest or most memorable sneaker moment in your life? 
Quintin Williams: The moment I fell in love with sneakers and the actual design of them was in Elementary school, when a classmate walked in with a brand new pair of the Bred Jordan 14s.  I was infatuated with the aesthetic of the design and started drawing sneakers after that day as a hobby of mine…aspiring to be able to one day design my own pair for the world to see.
What are you most passionate about in footwear? 
I'm most passionate about creating a piece of artwork that can both perform and look aesthetically pleasing to the consumer.  The process of sketching, laying out 2D orthographics, applying color combos, picking material swatches, story-telling, sampling, and manufacturing a finished product that spawned from your mind, to be worn by complete strangers, is the greatest feeling in the world to me.  I still to this day carry that same excitement level with me into every single design that I launch and release under the Q4 brand.  It is truly my passion.
What was the turning point of your career? 
The major turning point in my career was being accepted by D'Wayne Edwards of PENSOLE to attend his footwear academy in Portland, OR. Those 3-weeks shed light on the industry in so many ways for me. The knowledge, the networking, and the comradery that I experienced while there was truly amazing. But most importantly, I was able to walk away knowing my true potential as a designer in this industry — which was limitless in my eyes.
What is your biggest struggle with the footwear industry as a person of color? 
As a person of color trying to enter this industry, there were many opportunities that I felt that I deserved, as I put the hard work in to get better, but still failed to receive recognition for it.  I used those disappointments as fuel to build my own legacy regardless of those external forces. To answer the question, the biggest struggle I encounter within this industry is doubt.  Doubt from entities outside of self.  I never let those doubts interfere with my personal vision or team goals.  Adversity builds character and self-worth.
What is your biggest accomplishment or legacy you'd like to leave in the industry? 
I aim to leave a legacy of fearlessness. My personal message is to spread the idea of "Working4Yours."  Nothing is given…but everything is earned. Work for what you want out of this lifetime. Be relentless in stepping out of your comfort zone and live true to what makes you tick. As the great Muhammad Ali said, "Don't count the days, make the days count."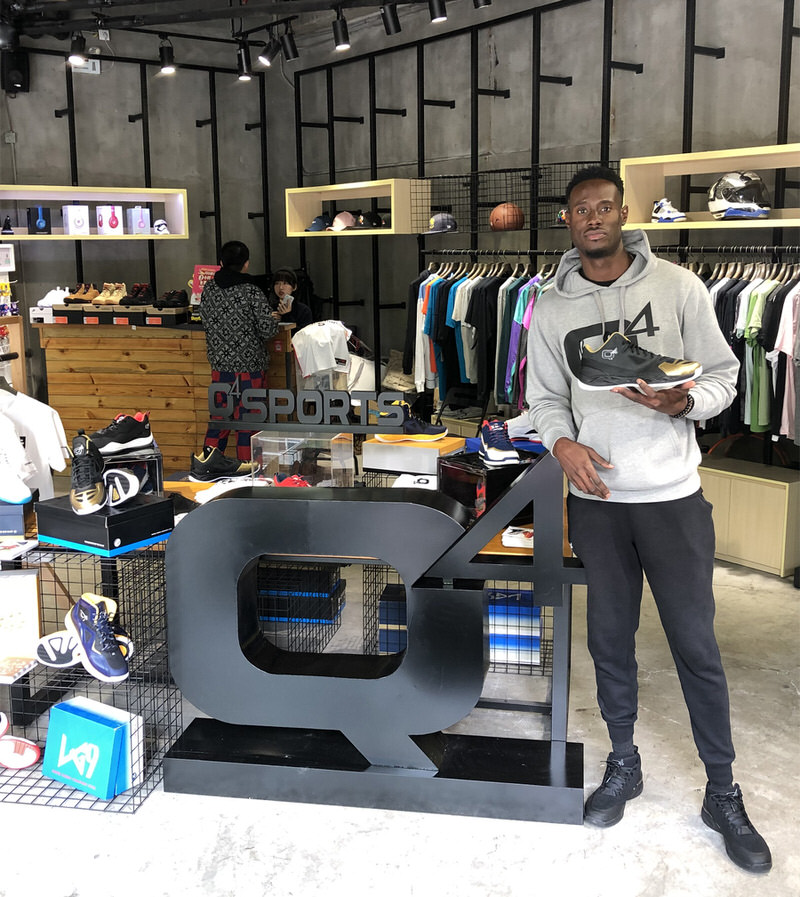 Read more about THE FUTURE 50 here: NiceKicks.com/Future50