words // Nick DePaula:
For most kids that grew up infatuated with the 90s and early 2000s era of NBA basketball and sneakers, Eastbay's magazine catalog was a source of inspiration for a generation to come. (We really called it a magazine.)
I was growing up in California reading Eastbay with my cereal every morning, trying to learn about the materials, weights and technology infused into each season's biggest running and hoop models. Christopher Dixon was out east in North Carolina, combing through the pages and peering at dozens of pairs for inspiration, constantly drumming up his curiosity for sneaker design at a young age.
All throughout his childhood, he put every ounce of effort into pursuing his passion for design.
The accolades and attention came early and often. Dixon won Nike's Future Sole competition in 2010, with layered storytelling, performance insights and a cohesive brand story celebrating Jordan's team roster. His winning presentation was featured on — fittingly — Eastbay.
He won the Dress category of Footwear News' Future of Footwear competition in 2012. Then he won the entire 2016 FN Platform Future of Footwear contest. Along the way, Dixon worked on crafting high end heels with a striking dual heel design under the Christopher Coy Collection name, earning placement and features in Fast Company and Vogue.
In 2017, he won Pensole and Foot Locker's World Sneaker Championship, which led to the launch of his winning design the following year. That also led to his current role as the lead Designer of Special Projects at Pensole, where he works on collaborative footwear designs for brands around the world.
As part of the Pensole x Nice Kicks FUTURE 50, Dixon is looking to shape the future of the athletic industry through his knowledge of manufacturing, insistence on problem solving and love for design. Read ahead for more from Christopher on his journey through the industry, as he answers a series of questions from Pensole founder D'Wayne Edwards.
Hometown: Fayetteville, NC
Company: Pensole
Job Title: Designer of Special Projects
Location: Portland, OR
Education: Bachelor's Degree in Graphic Design from Harding University
Instagram:  @chrisdixonnc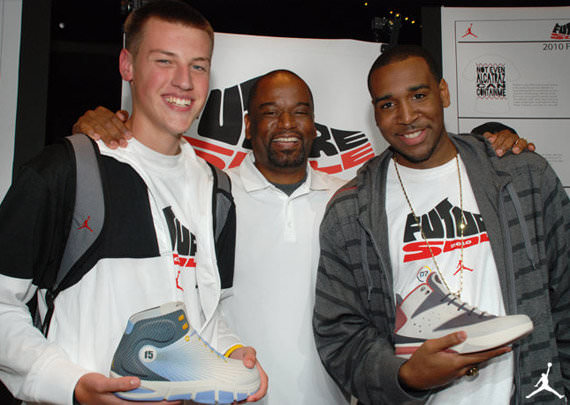 D'Wayne Edwards: What is your earliest or most memorable sneaker moment in your life?
Christopher Dixon: My most memorable sneaker moment was winning Nike FutureSole 2010. It was my first time on Nike campus.  I met a lot of my design heroes including D'Wayne Edwards, Eric Avar, Tinker Hatfield and my super talented mentor Ben Nethongkome, who treated me like royalty with some rare kicks and hoop session at the Bo Jackson. I will never forget that day.
What are you most passionate about in footwear?
I am the most passionate about creating products with a purpose. Also sharing my knowledge to other passion seekers preferably the youth.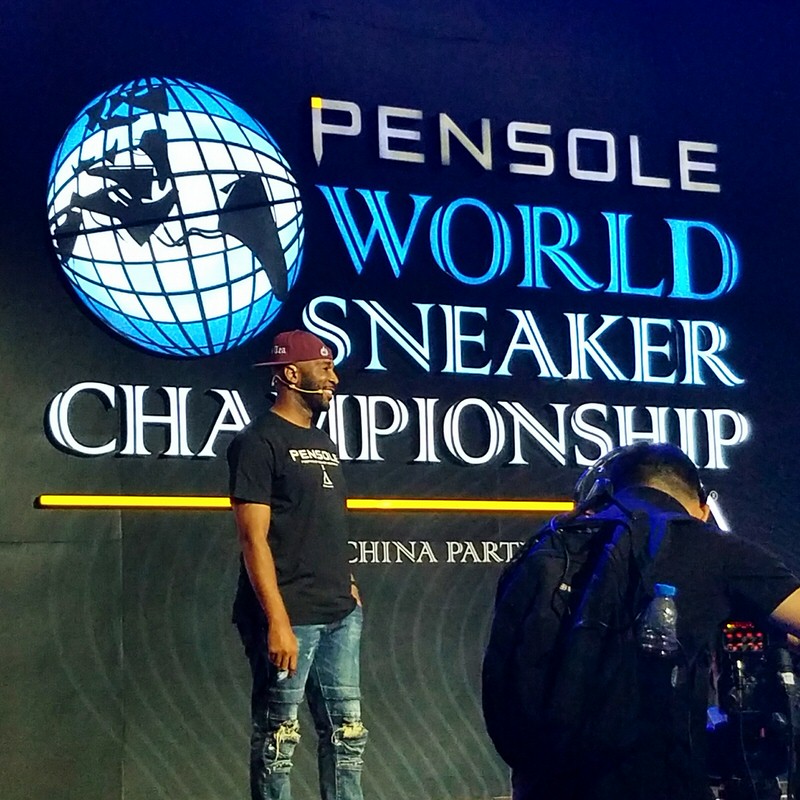 What was the turning point of your career?
After winning the Pensole Future of Footwear competition 2012, it gave me enough confidence and courage to create a product/brand and sell it independently. This changed my perspective of working for a big brand. I then knew it was possible to go another route to achieve my design goals.
What is your biggest struggle with the footwear industry as a person of color?
I think the biggest struggle is the fact the awareness of being a professional designer is not put out there at an early age. Also, the road map to get to this particular profession is somewhat out of reach financially in most black households. We are targeted to consume and not targeted as creatives.
What is your biggest accomplishment or legacy you'd like to leave in the industry?
My biggest accomplishment thus far was winning the World Sneaker Championship. There were so many talented designers in that competition. I was simply trying to see where I was at among my peers, since I was doing high heels for the past four years. Winning the competition made me want to get back into designing for the lifestyle us creatives live.
I would like to leave a legacy that is about pushing the culture forward and cultivating it. Not just taking from it but teaching someone how to do what I have done as well.
Read more about THE FUTURE 50 here: NiceKicks.com/Future50