Filling Pieces, the Amsterdam-based footwear company this year celebrating its 10th anniversary, is poised for another stellar spring/summer campaign. Often times subtle yet consistently impressive, they look to 2000's sneaker design to inform their modern-day Low Fade Cosmo Mix.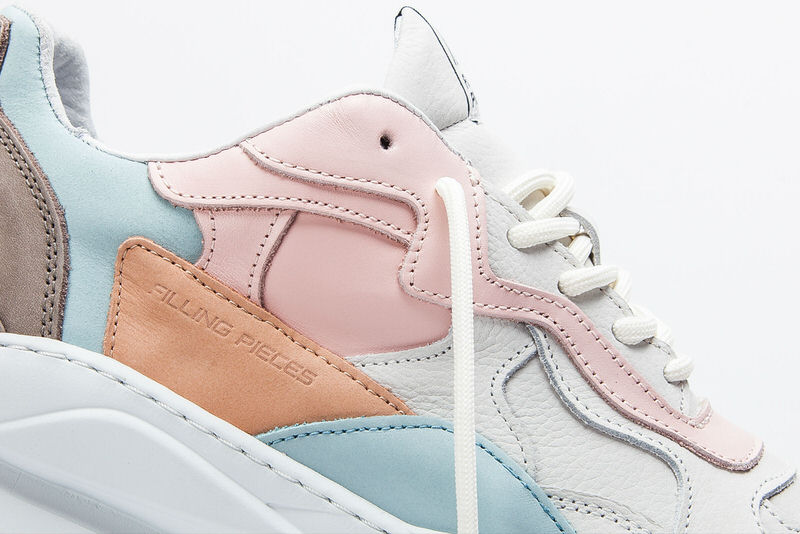 Bursting with season-appropriate pastels over a pristine white leather backdrop, masterful blocking begins at the lace collar and extends to the quarter panel. There, an array of shades speak to the brand's knowledge of color and tone, evoking the spring season even before it's officially arrived.
This somewhat boxy low-cut style is a retro-futuristic take on early 2000's style. The cut and definition speak to that time yet much of the updated framing and midsole sculpting reference a much newer time. It is that duality that lends to the sharpness of this creation.
Grab the Filling Pieces Low Fade Cosmo Mix in multicolor now at Allike.