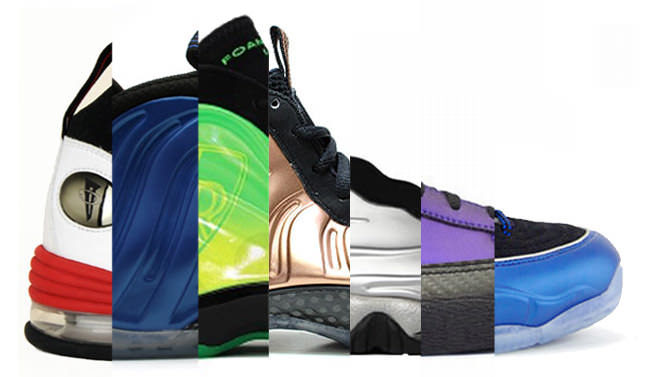 Over the past couple of years, Foamposite-filled sneakers have made a big impact in the sneaker industry to say the least. Sneakers such as the "Eggplant" Nike Air Foampsite One, the Nike ½ Cent and the Nike Foamposite Lite "Kryptonate" have garnered an abundance of attention. In addition, this year's "Copper" Nike Air Foamposite One may be the most highly-anticipated sneaker of 2010 so far.
How many Foamposite sneakers have been created? Better yet, what are the best Foamposite sneakers to date. Our staff dug deep into the Nike vaults and came up with a list of the best Foamposite sneakers to date. Some of them have just released within the past couple of years, while others haven't been seen since the early 90s. With that said, check out our
#15 – Nike Air Flightposite III "Platinumposite"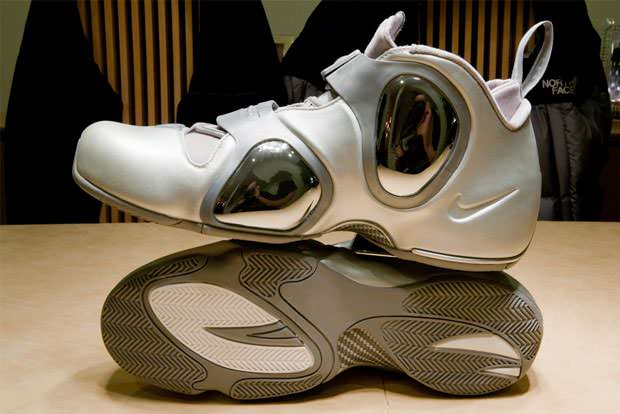 The Nike Air Flightposite III was not as popular as the first two Flightposite models; however, its "Platinumposite" colorway featured some can't-miss attributed whether you liked it or not. The mirror-like features seen on the sides made this shoe the subject of any room one walked in. It is safe to say that this "Platinumposite" colorway was easily the best Flightposite III of them all. Is that saying much?