If we haven't been introduced, I'm Hannah AKA MrsTeriyaki. Born and bred in the United Kingdom with a love for sportswear and sneakers since a kid.
I have been increasing my trips to the London capital over the last few months and have been experiencing more and more sneaker events. I always find myself engulfed in the experiences with a real passion and appreciation for the fine details these big brands give us.
So here I present the Nike Hyper Adapt 1.0 at Nike Town London.
Welcome to the Nike Hyper Adapt 1.0 / E-A-R-L space in Nike Town London.
A few weeks ago I took another trip down to London, this time a little more spontaneous. I went with the primary purpose to pick up some VaporMaxes from NikeLab 1948 but also to check out this space – fingers crossed tightly behind my back.
I was really fortunate to experience everything just like a normal customer (reservation only), which is exactly what I'd hoped for. My number one goal is to always capture the encounter with accuracy  – the impressiveness of the shoe but more so the experiential space.
Shoes are always obtainable, but the experience isn't.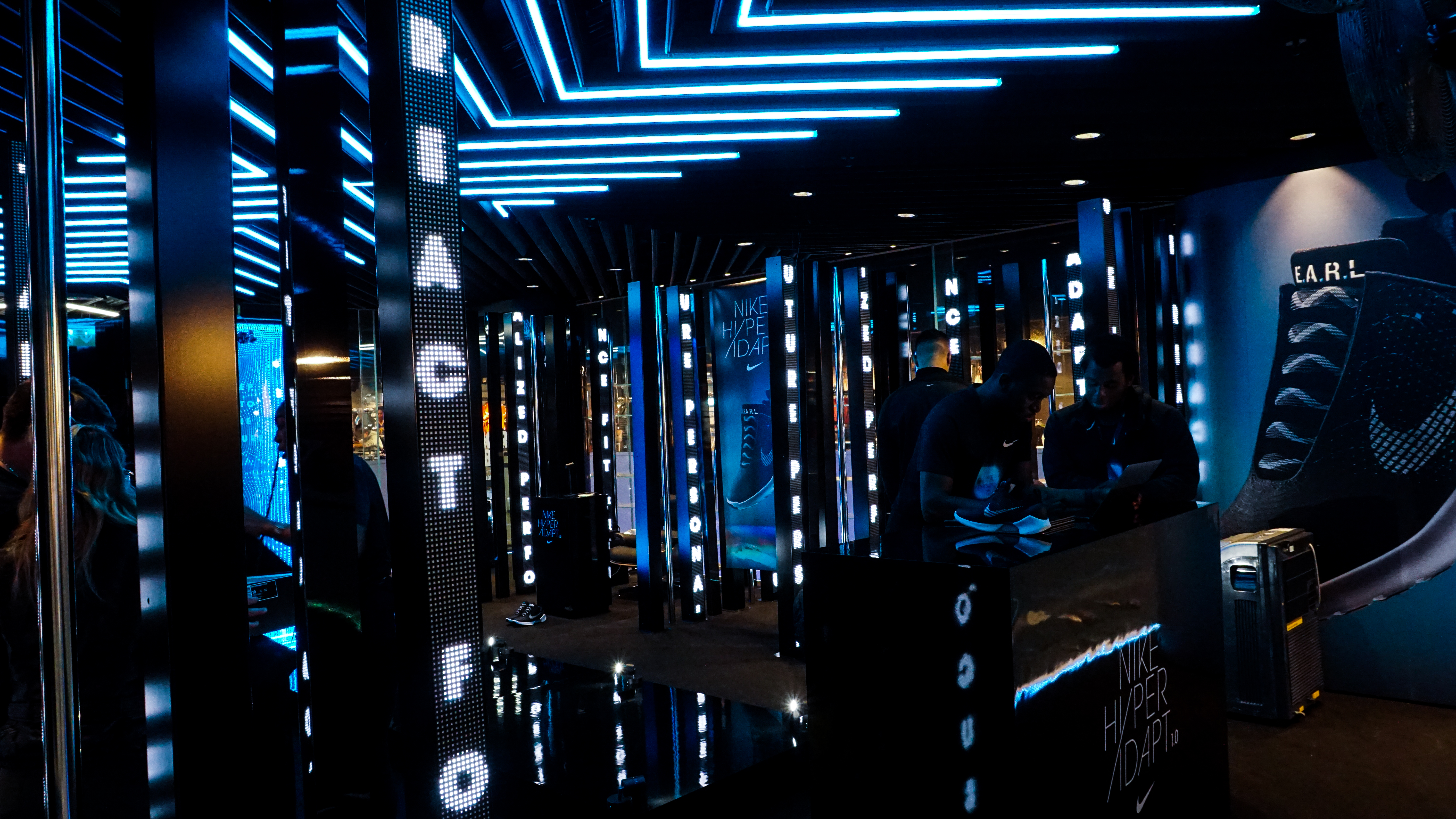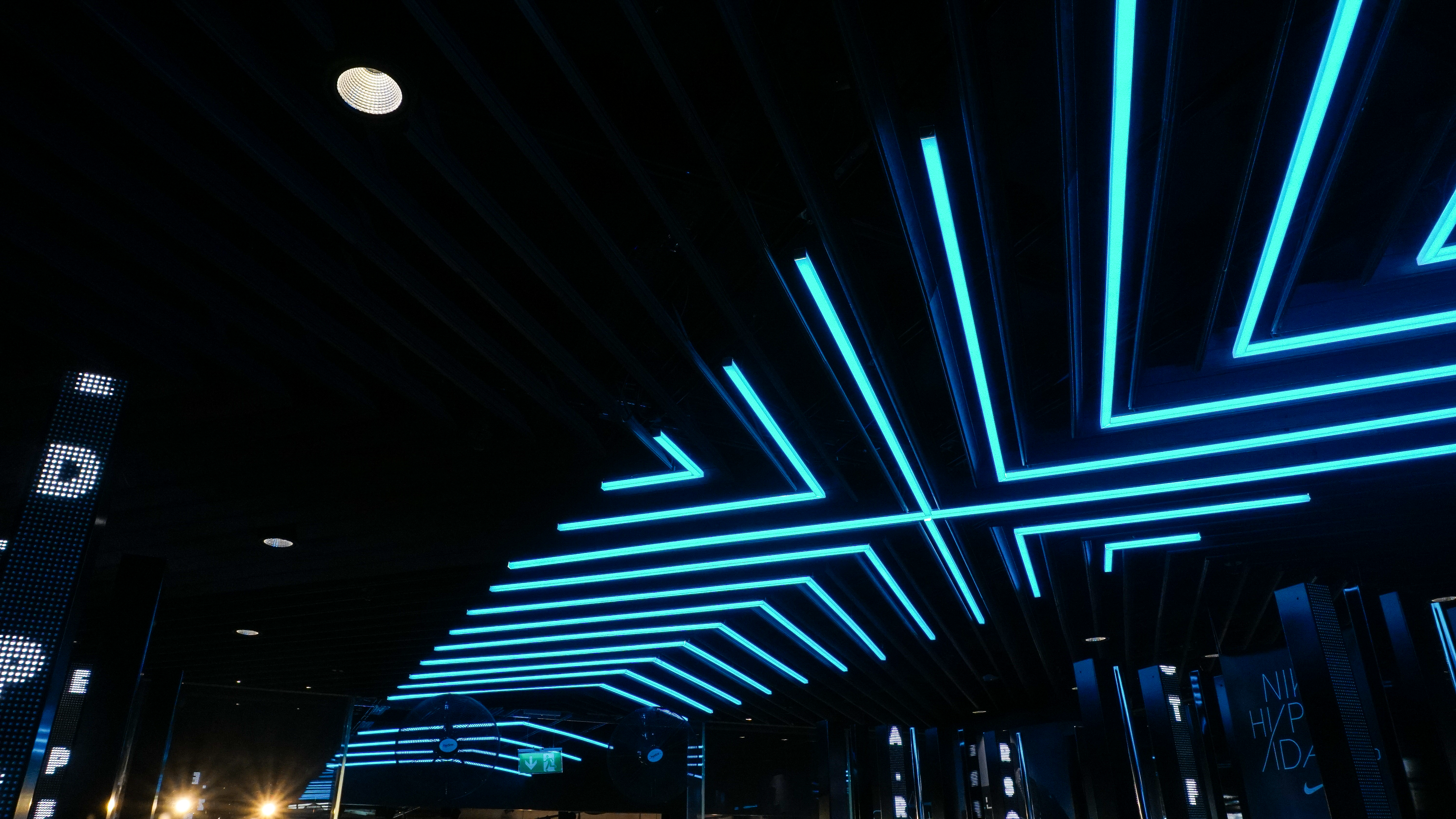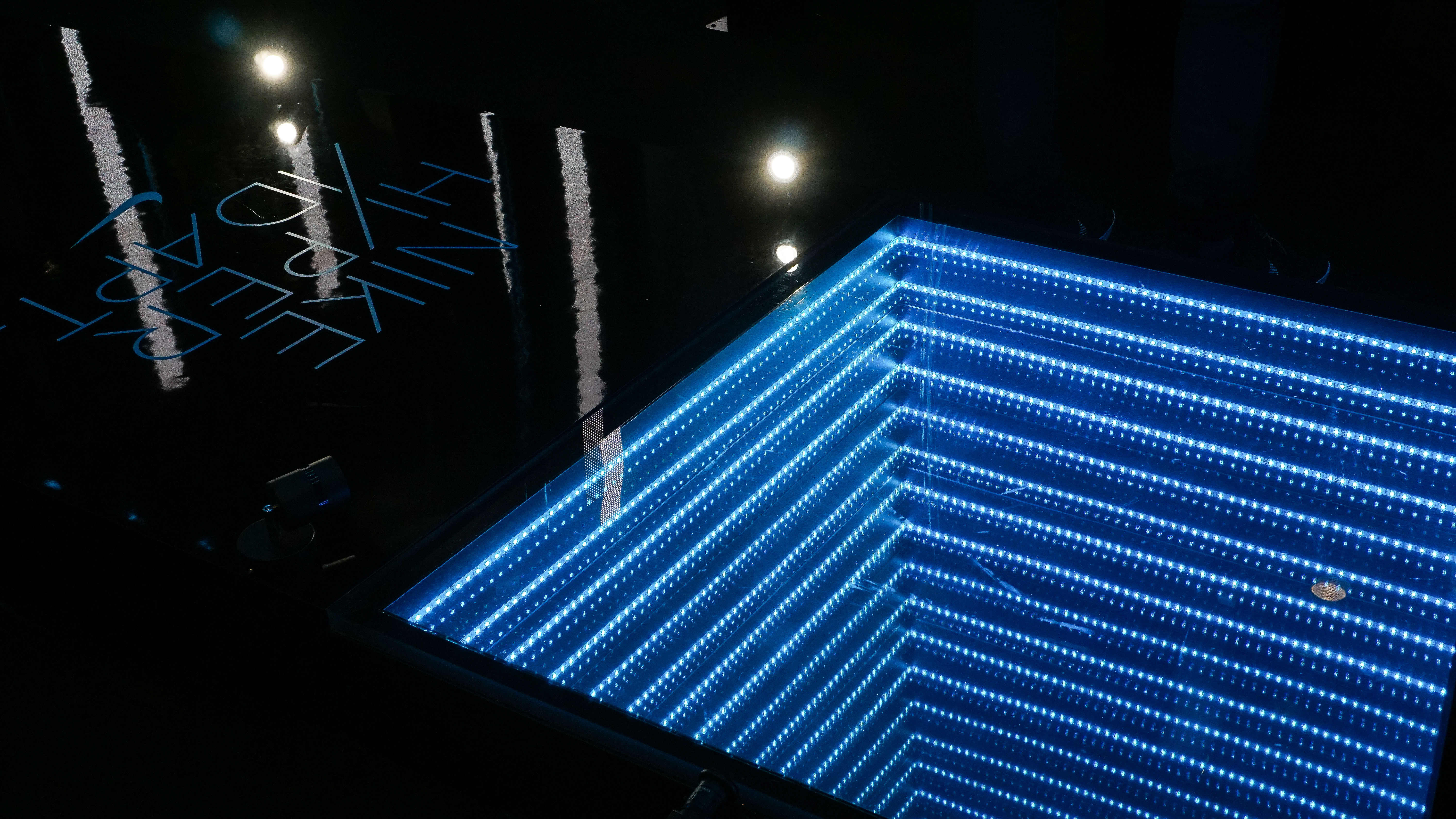 The HyperAdapt space is located where you would normally find the Sneakers Cube on the Sportswear floor of Nike Town London, Oxford Street. A major thank you to Emile and the team for allowing me to capture everything freely and experience this incredible achievement in footwear technology.
Once you pass the front desk, you are welcomed into a booth which changes colour once assigned. Take a seat and put on the VR headset.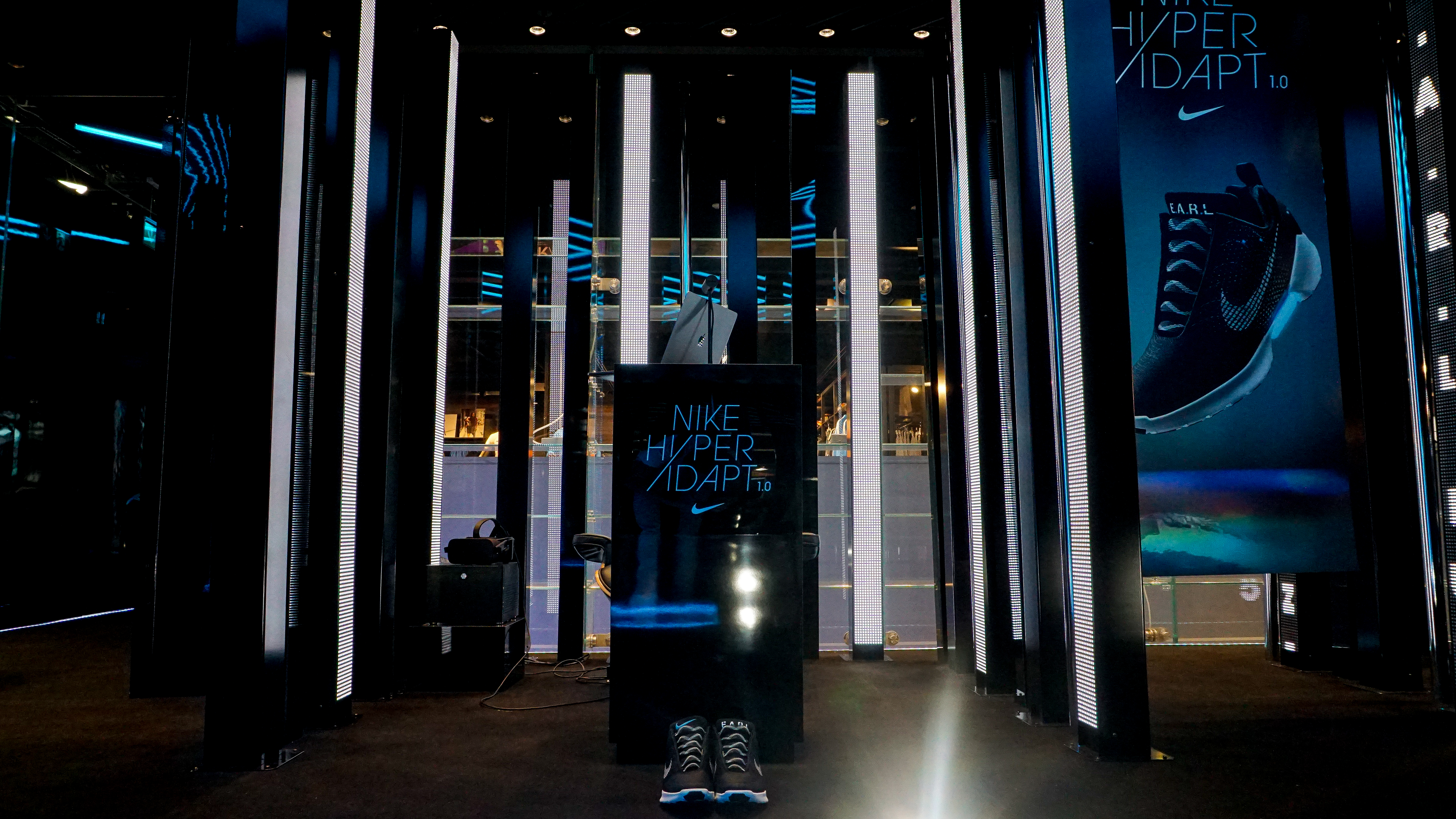 Surprisingly, this was the first time I'd ever looked into a virtual reality world. The signal flickers and you find yourself in Tinker's office. It's a full 360 experience so I found myself spinning around on the chair more interested in Tinker's sketches on the wall than his conversation with me. But I did listen, and he gives an overall insight into the Hyperadapt and where the inspiration for it came from.
Next, the exciting part…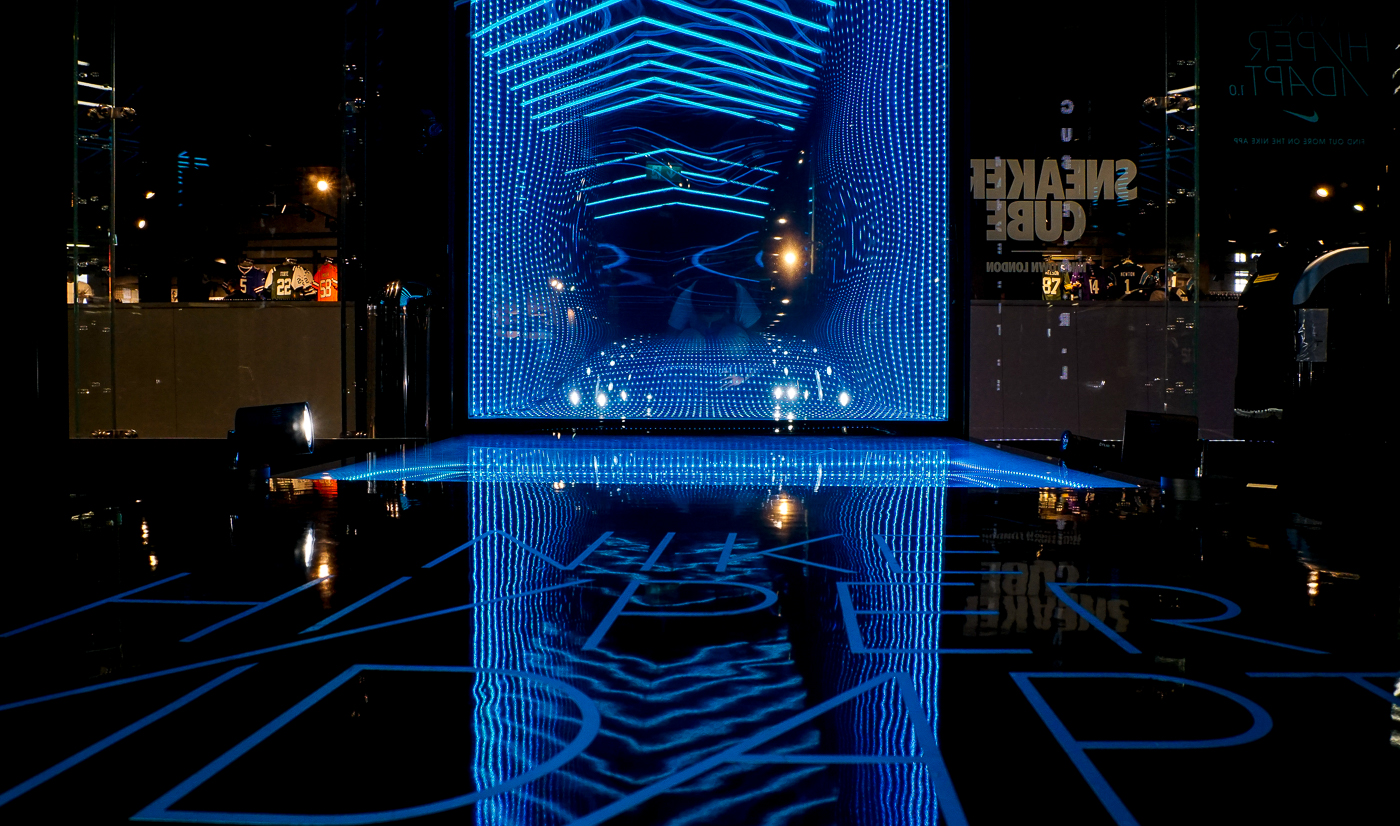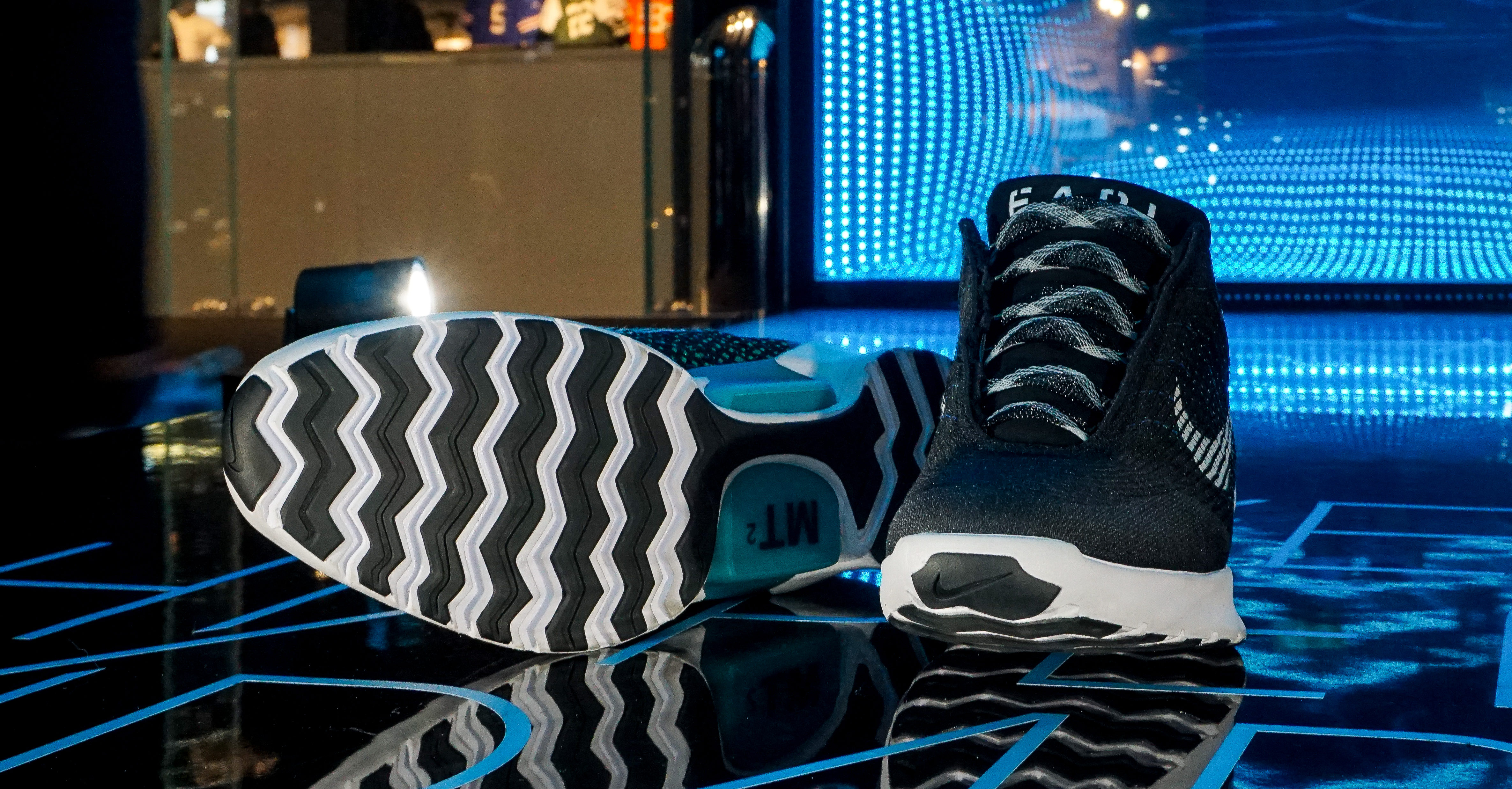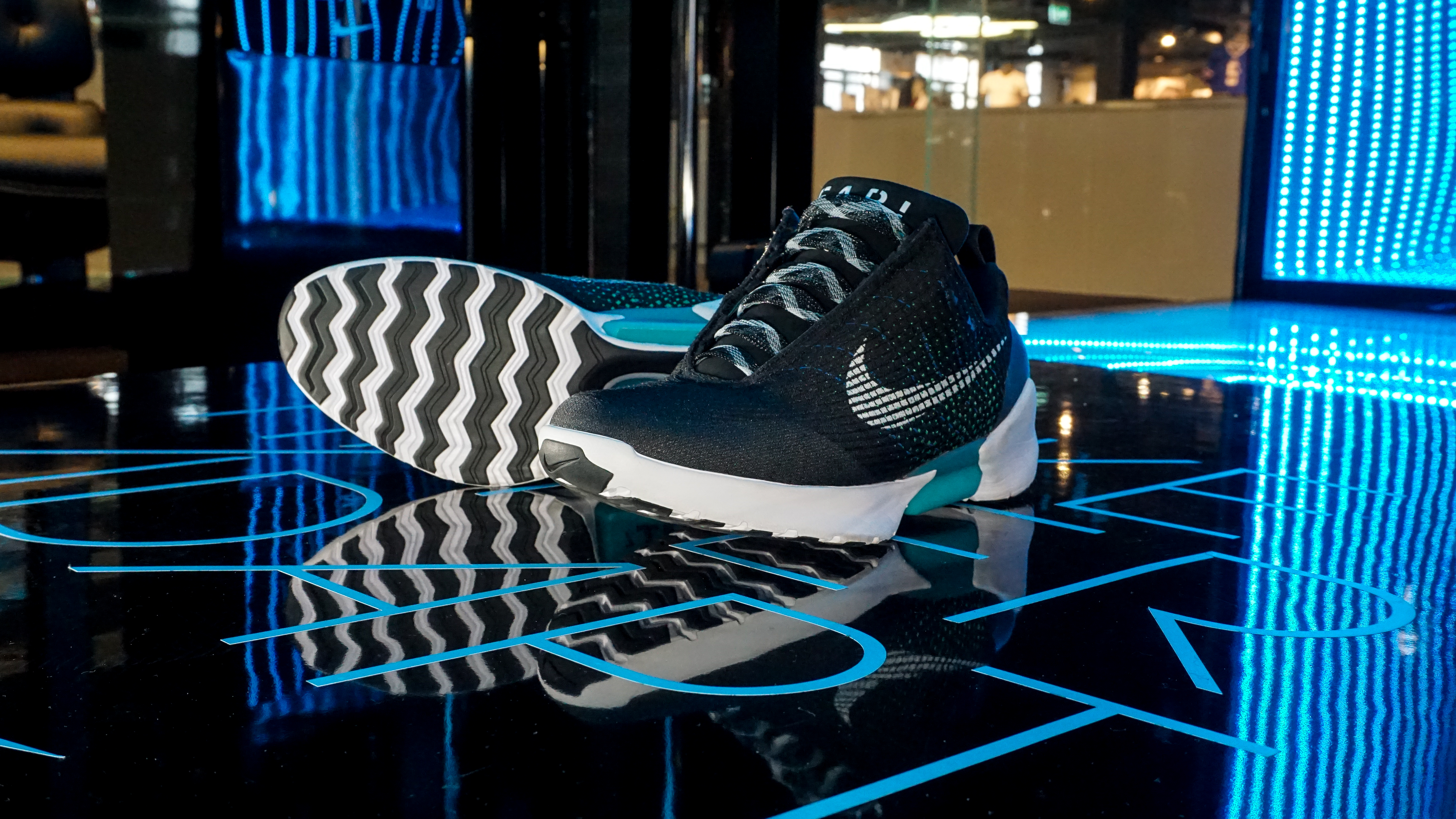 I take a 6 but the closest available to try out was a size 7.5 (if you were thinking they looked a little large). At the time I wasn't really able to put into words how I felt about the Hyperadapt. The experience and sensation of the shoe automatically fitting itself to your foot took words out of my mind – the entire experience blew me away.
An illuminated runway — a hat tip to the three blue dots on the heel of the HyperAdapts — runs down the spine of the room, available to those who want to test out how they look and feel. At the start is a mirrored area which captures your movement from three different camera angles, this is then sent to you via email. Another nice touch, the kind that I really appreciate.
If we ignore the self-lacing technology for a second, the HyperAdapt 1.0 is still a solid shoe. I found it comfortable and it looked nice on foot – the two major areas people like to check off before they purchase. I didn't push them beyond that, but I was informed by staff that they were tested on athletes of multiple sports in their early stages of production. For a break-through shoe, I like that it has been kept relatively simple in its shape and colour schemes so it's easy to match with outfits. This shoe doesn't need anything else to do the talking.
The more I experience, the more my love for the sneaker world grows. Excellence and innovation from Nike – a killer combo. Thank you again to NTL.
View a visual accompaniment below.
[youtube