To kick-off a busy sneaker release month and coincidently the start of summer, Ewing Athletics drops a few new styles including this gleaming 33 Hi today.
Fitted in a well placed metallic leather upper in silver with timely black accents throughout, a translucent outer married to a platinum glitter finish caps this head turning new hi-top.
The Ewing 33 Hi Platinum/Black, if nothing else, is very much a foundational aesthetic for the brand. Give them a look below and pick up a pair now for $130 at select retailers.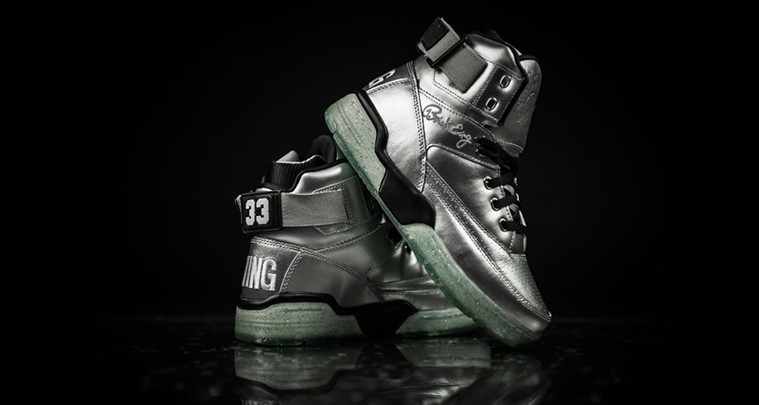 Ewing 33 Hi Platinum/Black Ewing 33 Hi Platinum/Black Ewing 33 Hi Platinum/Black Ewing 33 Hi Platinum/Black Ewing 33 Hi Platinum/Black Ewing 33 Hi Platinum/Black Ewing 33 Hi Platinum/Black
Source: Rock City Kicks