Following yesterday's announcement from Vanessa Bryant that she did not approve of the release of the "Mambacita" aka "Mamba Forever" Nike Kobe 6 Protro, news spread rapidly across social media with many fans of Kobe unhappy with the perceived mishandling on Nike's part.
Vanessa spoke out after pairs inadvertently were shipped to customers of London based Foot Patrol instead of the Del Sol Nike Kobe 6. News surfaced later in the day that Foot Patrol emailed customers who were mistakenly shipped the shoes in question an opportunity to return their shoes.
A number of US based collectors received unsolicited offers from UK sellers who received the Mambacita Kobe 6s for high prices under the notion that the shoes were not supposed to be released and would likely be recalled from retailers.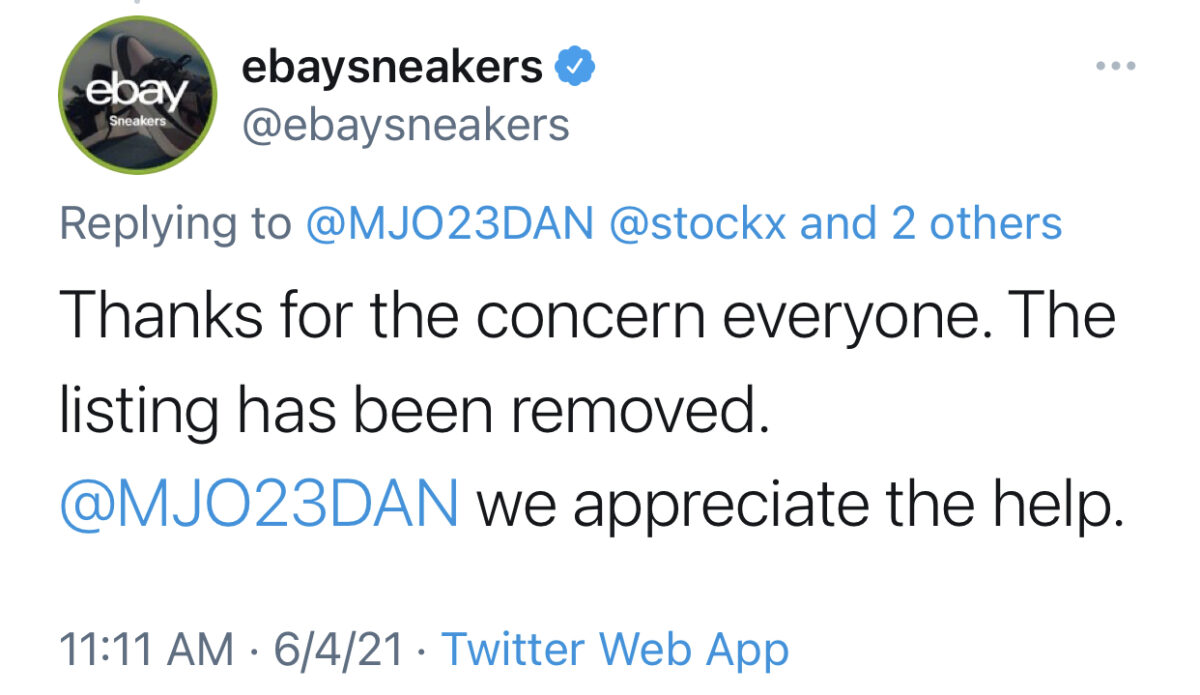 A few listings for the shoes were posted on reselling platforms and secondary markets, but ebay confirmed via twitter that they have removed the listings.
For the sake of due diligence, we searched ebay competitors and found that GOAT had no listings, but StockX had an active listing page with 50 logged transactions as of time of this post.
Update June 7:
As of this morning, StockX has removed all listings of the "Mambacita" Nike Kobe 6 Protro, as well as removing the page for the pair from their site. There is yet to be a statement on the removal of the shoe's resale, though this will hopefully dissuade sales for the pair.