Adidas is under fire again as Donny The Dybbuk accuses Three-Stripes of copying his design. The sneaker in question is an adidas Nizza that was recently released.
Donny The Dybbuk shared images to his Instagram that shows the similarities between his design and the adidas Nizza. In the photos, you can see that both the adidas and Donny iterations sport the same Three-Stripes branding that drips down onto the midsole.
The caption to the photo revealed that adidas had hired Donny in the past to create a custom adidas Campus colorway. The custom that Donny created had the same drip detail on the Three-Stripes logo. Furthermore, adidas also partnered with Donny to launch a special giveaway for a custom adidas Forum Low colorway.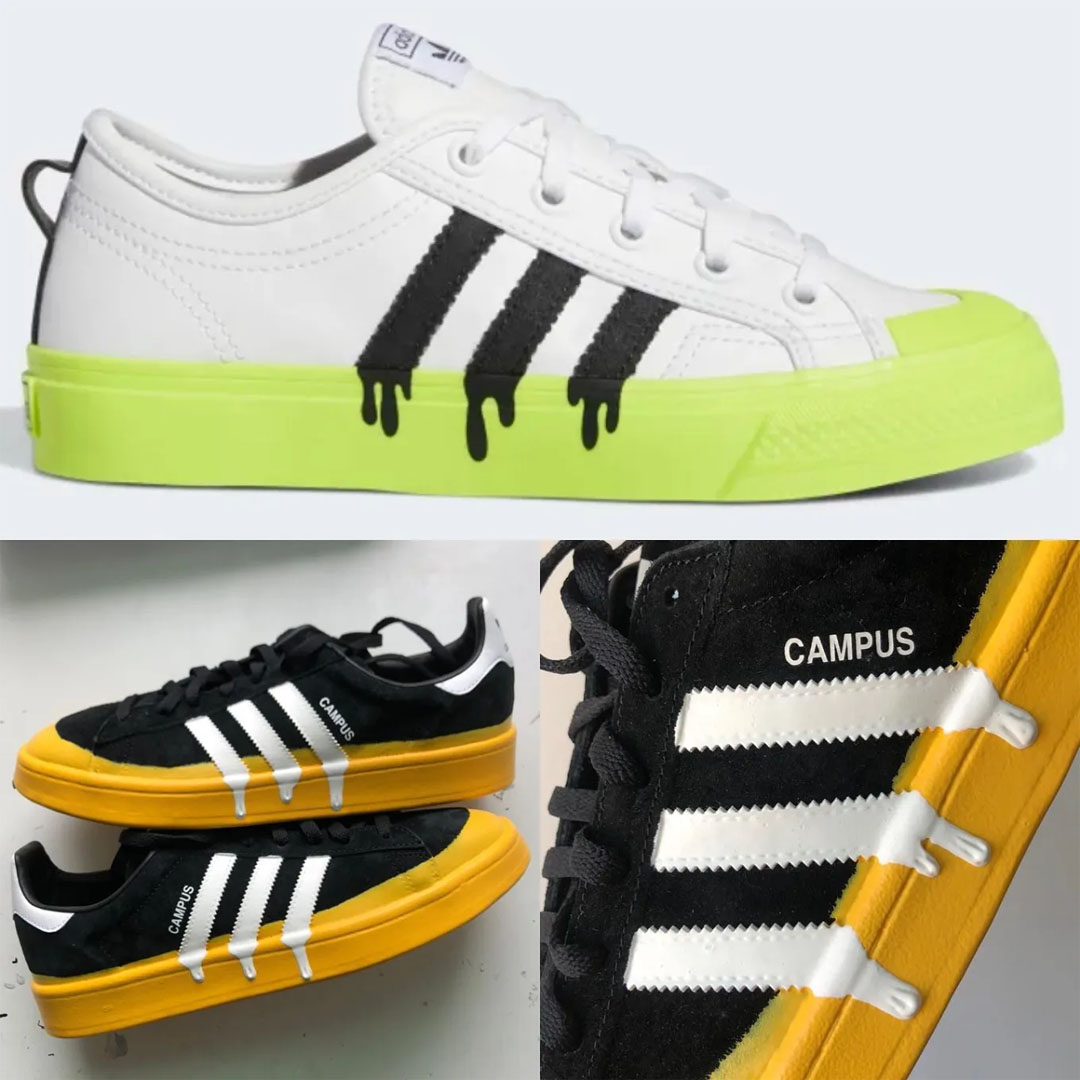 Donny expressed his frustrations on Instagram saying, "Adidas hired me a couple years ago to make and post a custom pair for them. Now they just dropped the top shoe in stores with no mention of the kid. Bottom two are my creations. My designs from 2018 are still being applied to the biggest billion dollar companies in the world. ANOTHER PROOF OF CONCEPT. They really tryin hard to catch up lol."
At this time, adidas has not commented on the accusations. The implicated adidas Nizza is still being sold on adidas.com for $60.
Nice Kicks will continue to update as this story develops. For more sneaker news and release dates, follow @NiceKicks on Instagram.