Last month, only days after All-Star Weekend, the sneaker culture was turned on its head when word got out that Drake may be leaving Jordan Brand to join adidas.
The news was first reported as having potential by Sole Collector, only to be confirmed by our own Nick DePaula that talks were very real.
In the time since, Drake has appeared in Yeezy Season Boots (not adi by definition, but probably not kosher with an active Nike contract) and hopped on an N.E.R.D. track — Champagne Papi's first time formally working with Pharrell.
So, is this possibility a good one? A great one? A bad one?
We look at the love triangle between Drake, JB and adidas from all angles with a sense of the present, past and possible future.
Recent Bidding Wars
Bidding wars between Nike/JB and adidas over top tier talent is nothing new. Most notably, a shift to some occurred when Kanye West left Nike to sign with adidas in 2013. Ironically enough, the official announcement of Drake to Jordan Brand happened shortly after.
Over the course of the 2000s, we saw adidas lose Kobe to free agency and eventually to Nike. Just the same, tennis star Andre Agassi left his storied signature series with the Swoosh to sign with the Three Stripes. In recent years, Agassi has returned to Nike, helping fuel activations and bringing back original branding to his retro line.
Prior to any Aubrey to adidas talks, fellow Nike Inc. endorsers like Russell Westbrook and Odell Beckham Jr. were courted by the German juggernaut with both staying home in Beaverton.
While OBJ was reportedly close to going to adidas — ultimately staying with Nike for record money — the fact that he did not sign with Adi would assuringly free up lots of potential payroll. This lack of signing has created countermoves in the past, as 50 Cent has said much of his fat deal from Reebok back in '03 came from money they originally allotted for then high school phenom and eventual Nike signee LeBron James.
Could it be the same for Drake and adidas?
Those Who Jumped from the Jumpman
If Drake were to leave Jordan — seemingly in his prime — he wouldn't be the first.
Most famously, Dwyane Wade left Jordan Brand in 2012 for Li-Ning when both he and the Heat were as hot as could be.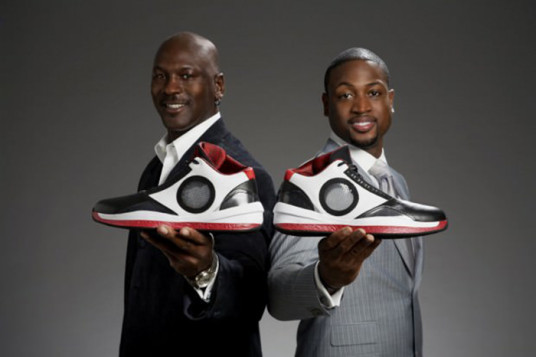 Electing more money, a growing market and equity, the move with more growth for business potential in the Chinese market was still considered surprising considering the weight Jordan's name still holds in the game and the fact the Dwyane was the first official face of the signature series not named Mike.
Prior to DWade's departure, Hall of Fame wide receiver Randy Moss eventually parted ways with Jordan Brand following what looked like a fruitful relationship.
During his early days in Minnesota, Randy received a plethora of PEs as well as turf trainers and his own signature models. Like Wade later, he would leave for a brand of lesser stature but also to play a bigger role (and likely get more money). Moss would become the face of PONY Football.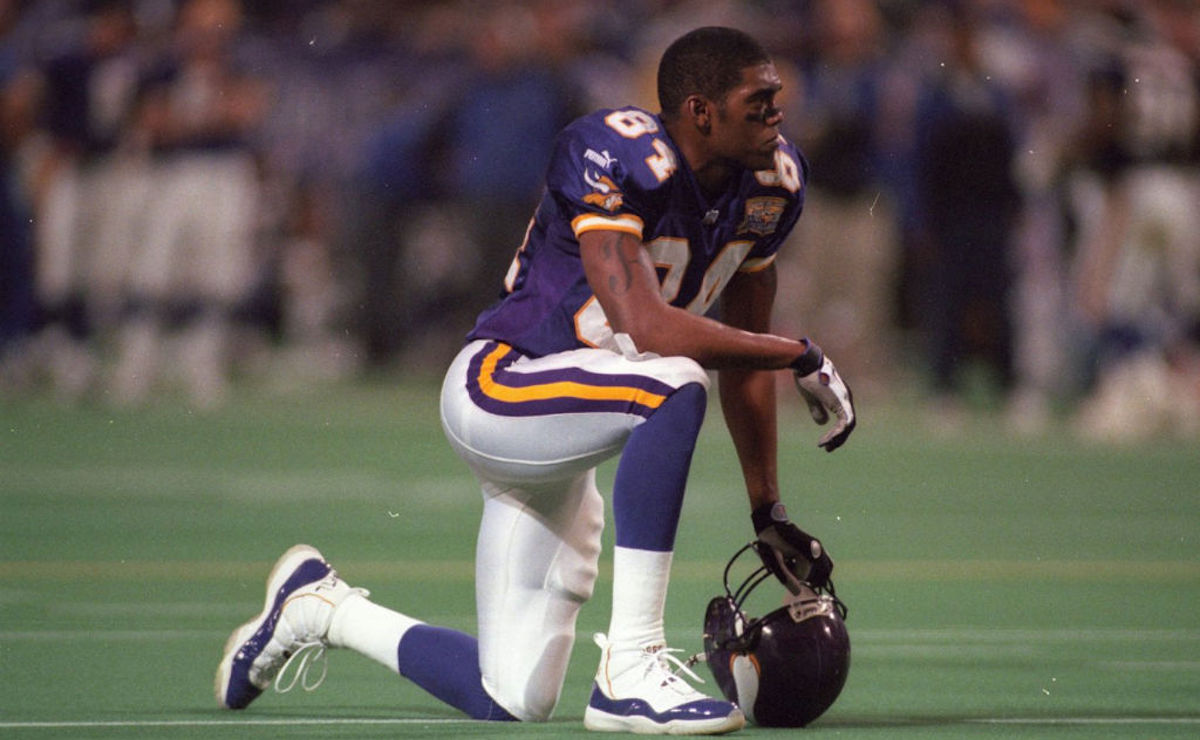 Family Ties
By most measures, Michael Jordan is a good contact to have and a nice ally in your corner.
While Drake's official business partnership with JB began in 2013, his relationship with the Jordan family very literally dates back to 2009 when Drake and Lil Wayne played Marcus Jordan's high school graduation party in Chicago.
A man as popular as Drake is sure to have friends everywhere. Still, most people's friends aren't Michael Jordan.
Missed Opportunities & Money Left on the Table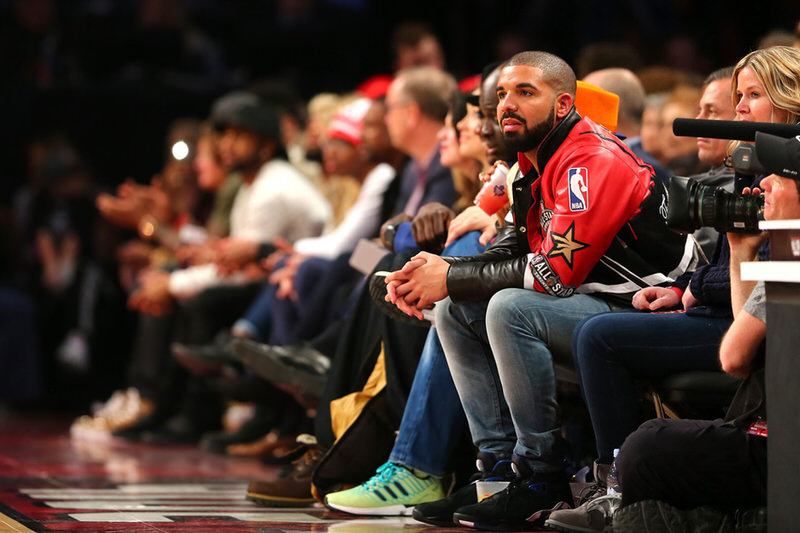 Talks suggesting Drake's rationale for potentially leaving Jordan Brand point to wanting more money and more creative control. If true, that makes total sense, and with one should come the other.
Over the last few years with JB, the OVO output has been about one collection per year with Jordan, typically hitting around NBA All-Star Weekend and including two pairs of shoes and corresponding apparel. It's uncertain whether the limited amount of production and once a year allotment is on Drake's side to keep the OVO brand boutique, or if Jordan controls output, similar to how Nike only allowed Kanye so many Yeezy releases.
Regardless, if less is being put out, less is being paid. It would appear as JB has upped production in recent years and Nike, Inc. as a whole is looking to do $50 Billion in sales by 2020, that they'd want as many owl-stamped releases as possible.
While Jordan Brand has effectively positioned Drake around esteemed models like the Jordan 8, 10 and 12 at retail, one would think that if Aubrey does decide to dip they would miss out monetarily on using his influence to make latter models and apparel pop — both categories for growth and need for backing as far as JB is concerned.
Theoretically, it could work. At 31 years of age, Drake grew up on not only the first round of retro releases but also retirement era models like the 15, 18, 19 and XX1 — all of which he wore on tour in recent years. One would imagine that with the right rollout and OVO tagging that Drake could (or could've) introduced said silos to a younger market with less reluctance and more energy.
Drake's duties with the Raptors and known love of basketball makes him an easy endorser for anything and everything Nike/Jumpman, from customized OVO jerseys that are Swoosh stamped to even more All-Star launches.
The latter would be incredibly fruitful for JB, as the 2019 All-Star Game is set for Mike's current home of Charlotte, only to be followed by his former home of Chicago. Having Drake on board for activations, events and product would be rather key for JB in regards to winning All-Star Weekend.
Legacy Impact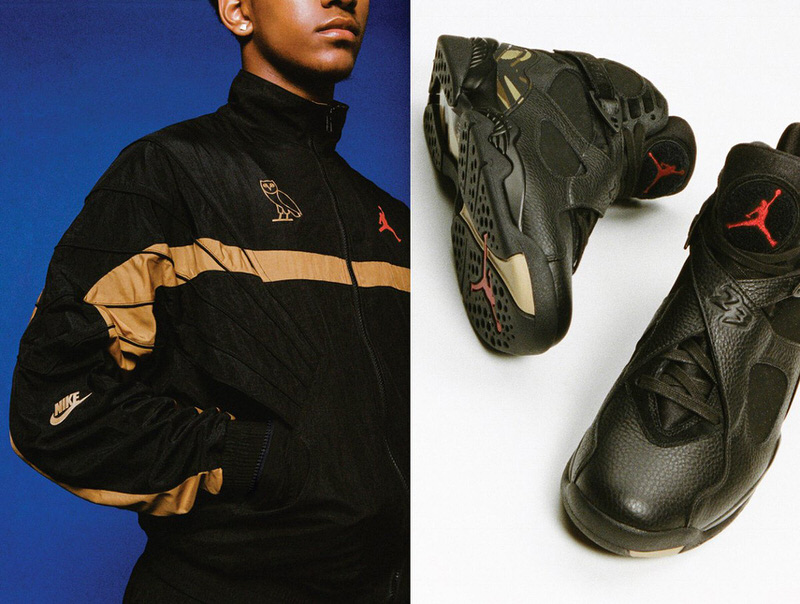 From the outside looking in, Drake appears to be in the prime of his career in regards to reach and earning potential — probably a big reason a big bag from adidas looks real good. Still, the OVO motto has been more about the long game and less about YOLO. So, what would leaving Jordan Brand look like for Drake's legacy?
Using Kanye as a case study — though the two are drastically different in regards to their approach to both branding and creating — leaving Nike for adidas has been a home run at this point. Since joining the Three Stripes, Kanye has seen more creative control and output than with the Swoosh, also earning a contract extension and kickback for making non-Yeezy adi models pop.
One would assume that by leaving JB, Drake would be forgoing the chance for his fans to get any legacy retro Jordan x OVO product years down the road. That's probably true, but not for certain.
While Air Yeezy retros with Kanye's endorsement will likely never happen, we did see Nike release the coveted "Rocafella" Air Force 1s through Biggs, while Jay Z was getting his tour sponsored by PUMA. If Drake, as opposed to OVO as a collective, were to go to adidas individually, is it possible Oliver or 40 could do the same thing with Jordan down the road?
Just the same, if Drake going to adidas ended up being more a stop on his journey rather than the final destination, we've seen Andre Agassi return to the Swoosh to resurrect his retros.
The biggest potential hurdle in regards to legacy/branding would be whether or not Drake would hold onto the trademark OVO black and gold tones if he were to depart to adidas. If he reinvents the OVO palette, there's a lack of continuity. If the tones are retained, there's constant comparison to previous work.
So, what happens if he does go?
adidas Opportunities in Lifestyle
While the legacy being built with Drake at Jordan Brand makes more sense than most partnerships and still has room to grow, the possibilities with Drake at adidas are exciting and maybe even endless.
Collaboratively, the elephant in the room appears to be Kanye West and the way they could together amplify the adidas brand, the Yeezy sector and the Calabasas collection.
Drake's strength as a style icon in comparison to Kanye is far different. Drake's strength is scale, Kanye's is creation. If Kanye and Drake were to actually put out the collaborative Calabasas/Wolves project that was teased and acknowledged years ago, the neighbors with competing pools could find themselves swimming in a sea of cash.
How so? Less off Apple Music money and more off tour and merchandise opps. At this point, Drake has toured with Lil Wayne and Future to great success. Outside of a pop act, he won't find a higher profile name to hit the road with than Kanye West.
While these two names alone could crash Ticketmaster — or the Confirmed App if adidas is really trying to get in with regards to a silly amount of sign ups — the Pablo pop-ups wouldn't even look populous compared to the chance to turn every stop into Calabasas.
Simply put, if screen printed Gildan tees were flying for $60 a pop and flipping for far more, could you imagine the merch they'd make and the coin they'd collect if the official tour gear was actually made by adidas?
While the Kanye catalyst is the most obvious, other talent on the adidas artist roster proves intriguing. Drake working with Pharrell in a music capacity conjures concepts of Champagne Papi spitting a double-time flow on a "Can I Have it Like That" type beat or maybe even Skateboard P producing the dual threat to higher R&B heights. Just the same, Drake wearing Human Race NMDs is a good look for P, Drake and adidas.
Even better, could a deal with adidas see the next installment of 747 Warehouse hosting an I Declare War-esque moment where fan-turned-foe Drake makes good on stage with Pusha T, ramping up the anticipation for King Push?
Money talks and storylines sell. It appears there's a lot of noise and narratives that could be made with such a partnership.
adidas Opportunities in Sport
Kanye and Pharrell may have the creative edge on Drake, but Aubrey has them beat on actually having some clout in sport.
While Drake's role with the Raptors may be different than the one Master P had, he's connected to the game as a legitimate fan and friend to many athletes.
While Coach Cal exclusives for Kentucky would likely dry up, his relationship with Miami, seen in the "God's Plan" music video, could make for some major moments and maybe even some gear opps.
Tying Drake to 747 Warehouse, World Cup, ABCD Camp, All-Star Weekend, or basically anything basketball, football or soccer makes much more sense than their current musical endorsers as the brand continues to blur the line between art and sport.
Would Nike & Jordan Be Okay?
Of course they'd be okay, they're Nike and Jordan! Still dominating the sales reports despite major growth from adidas, Drake joining the other team would likely be major momentum, but far from the beginning of the end in Beaverton.
Though some could say late to the party, Nike, Inc. has been extremely strong in recent years in regards to artist partnerships and signings. Just like Drake releasing his own Forums or popping up in a pair of BAPE Dame 4s would be exciting, we're already seeing the same shock value with Tyler the Creator releasing his own One Stars and lacing up "Shattered Backboard" 1s and Comme des Garçons Air Max 180s.
Just like Jordan had the opportunity to the play the limited game with Drake as a foil to Kanye and adidas' more mass strategy, Travis Scott's collaborations with both Nike and JB have a chance to fly out of retailers and fly up on Flight Club just the same.
While Nike, Inc. has lost one humongous star in Kanye West and possibly another in Drake, they have younger and more importantly edgier artists in Tyler, Travis and even Kendrick that may not serve the same scale but resonate deeper with the kids that actually set trends.
Final Thoughts
Due to his job title and earning potential, Drake is still more of a 'brand' than you or me, but he's not a 'brand' on the level of Nike or adidas and I mean that with all due respect. He's a person. A performer. An artist. While staying or moving would be largely financial, it's still his business and the idea that a person should be attached to a fixed image or product is pretty much bullshit (or more accurately just a contract.)
Just like we've seen athletes lose shoe deals or move onto other ones, artists are starting to do the same and designers have been doing it forever. Basically, the idea that one icon will be with one brand their whole career is dated.
So, should Drake stay or should he go?
If he stays with Jordan/Nike, they're going to have to pay him more to keep him and they're going to have do more together. Popping up on IG in "History of Flight" 13s or wearing Air Max 270s in a music video isn't enough to make kids wanna buy a shoe mostly because they're smarter than we were and also because they don't feel they're a part of it. For Drizzy on the Jumpman to thrive, they're going to have to do deeper storytelling and more releases as cliche as that may sound. Moreover, they're going to have to get more creative as the market is both odder and more competitive.
If Drake does go to adidas, they won't be getting the next Kanye from a style standpoint but they will be getting much needed momentum as the Boost wave has started to slow. The opportunities to use Drake as a catalyst to help the brand, their Confirmed App and their activations grow seems much more lucrative for both parties than legacy reasons that would cause him to stay.