Diana Taurasi, 3x WNBA Champion and renown sneakerhead, gave us a look at some of her shoes in her enormous collection on June 16, 2018 as the Phoenix Mercury hosted the Connecticut Sun.
Taurasi has rocked the LeBron James signature line while winning rings and draining threes. In her 14th year in the league, Taurasi brought out the Nike LeBron 15 "Equality" PEs that were limited to the King himself and lucky raffle winners.
While only 200 pairs of the all-black and gold lettering exist, Taurasi wasn't going to let low stock set her back from acquiring the pair. In celebration of Pride night, Taurasi made sure her message was heard around the league: equality for all.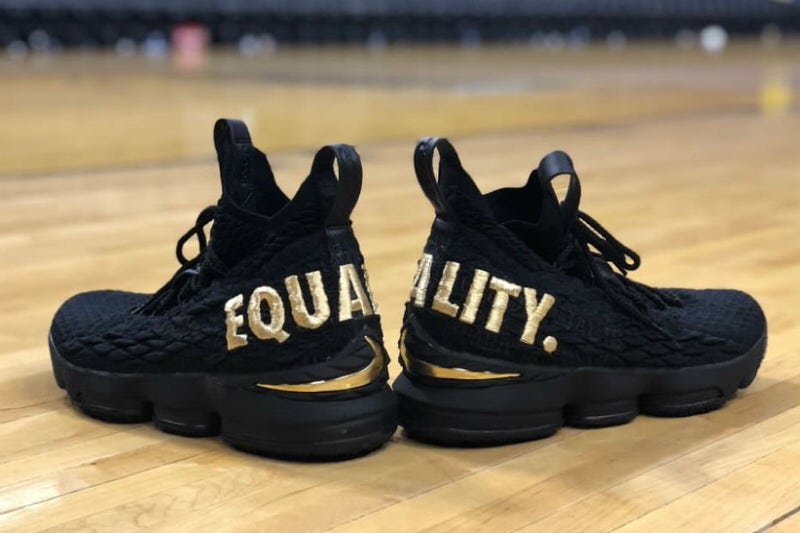 Take a look at the shoes below and be sure to follow Taurasi here for more heat.