Will there ever be another Dennis Rodman?
The short answer is 'no,' but it's more complicated than that. As a player, his diabolical devotion to defense and rebounding with literally no care or interest in offense is as outlier as it gets. As a personality and pop culture figure, he was more abstract than Q-Tip and more controversial than The Answer, bringing tattoos and dyed hair to the hardwood while crossdressing for public appearances and dating the likes of Madonna and more.
So, yeah, the short is answer is still 'No, there will never be another Dennis Rodman.'
Perhaps a better question for this site is will there ever be proper Rodman retros? While his BA persona in the '90s made him an icon with Nikes on and Converse alike, his very un-PC affiliations far removed from a sneaker logo could keep his shoes from returning to shelves. We sure wish it wasn't that way. Here are four shoes worn by The Worm that we want back.
Converse AS 91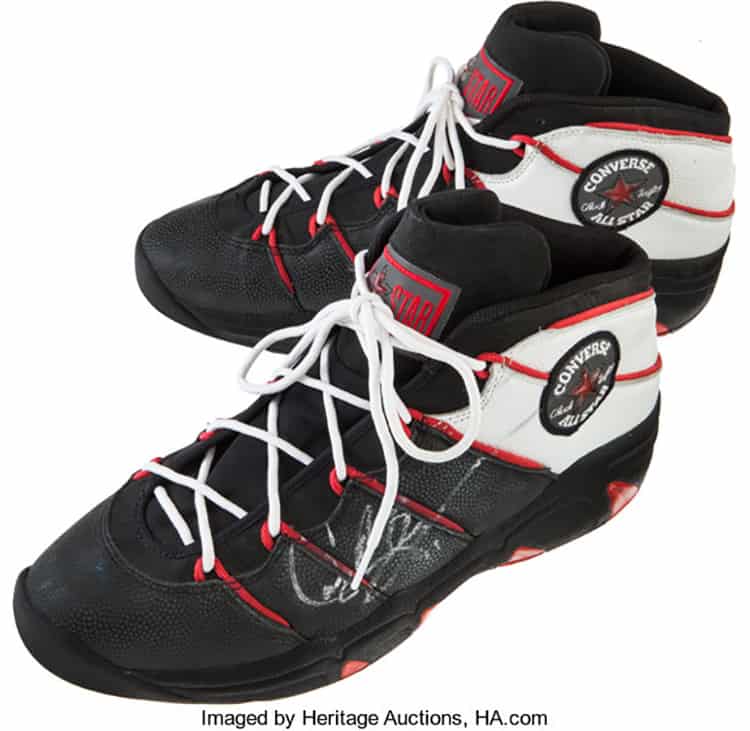 The Converse AS 91 probably did the best job of looking like a Converse and looking like a Rodman of any shoe in his Chevron series.
Classic in construction, the winning formula of leather, rubber and REACT Juice took on a whole new edge in its famous, two-tone Bulls colorway. Still, the shoe proved strong in lesser known variations like the White/Navy take.
Converse AS Rodman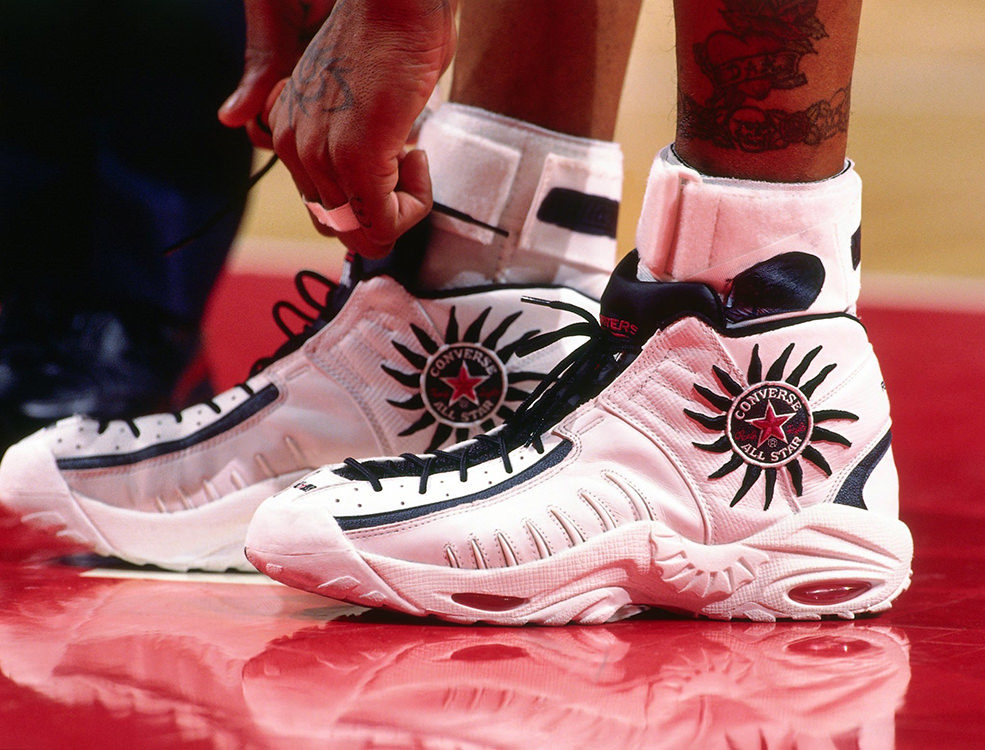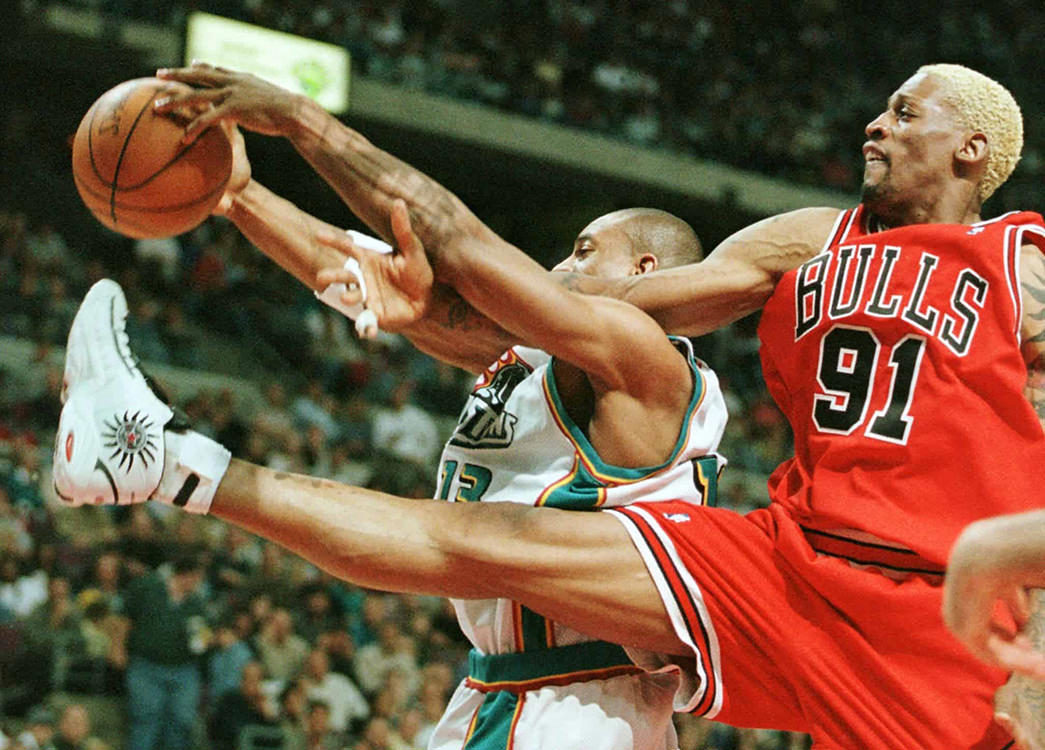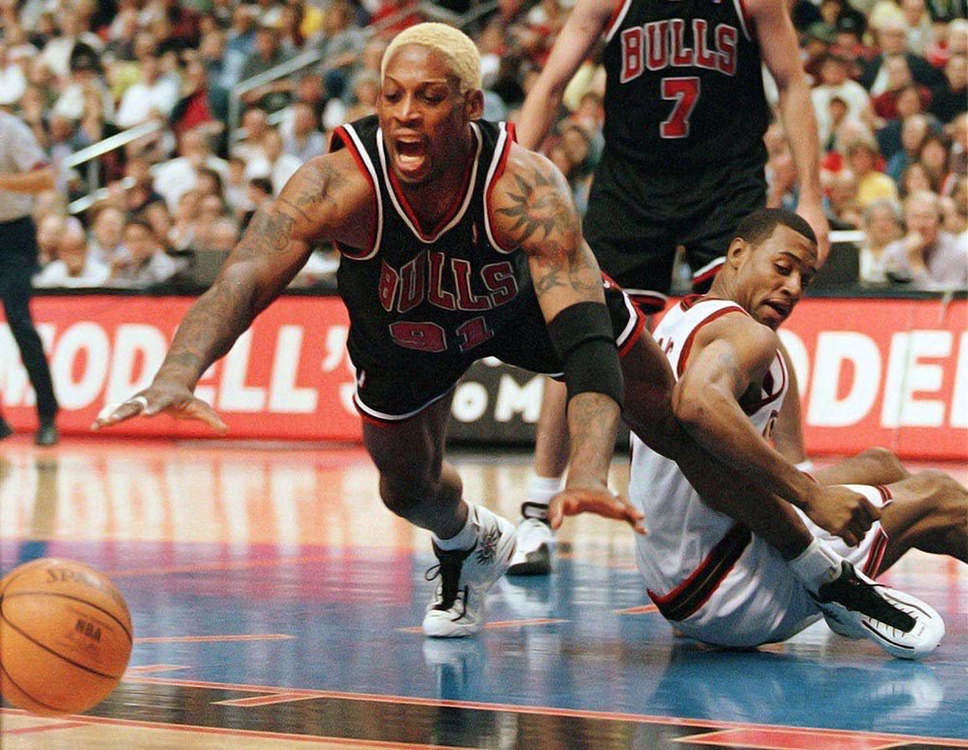 In an era where ink is everywhere, it's easy to forget that artwork worn by JR Smith and Wiz Khalifa was once far from the norm. Years before even AI, Dennis Rodman was the posterboy for tattoos in the NBA. The Converse AS Rodman was the first and only shoe to explicitly wear his name, but it was also perhaps the most memorable Converse Rodman as it played off his tats.
As Eastbay Memory Lane as done by Nick Engvall would point out, the signature shoe was 'inspired by Rodman's body art and on-court intensity.' Jackpot. Even better? They retailed for $91. The beauty was definitely in the details on these, yet and still they were built like a functional hoops shoe.
Converse AS D-Rod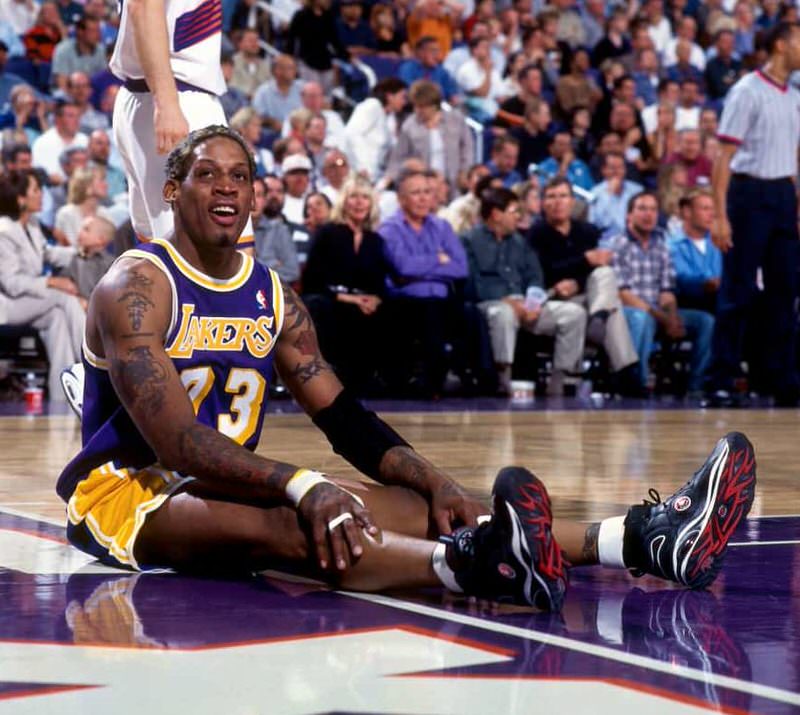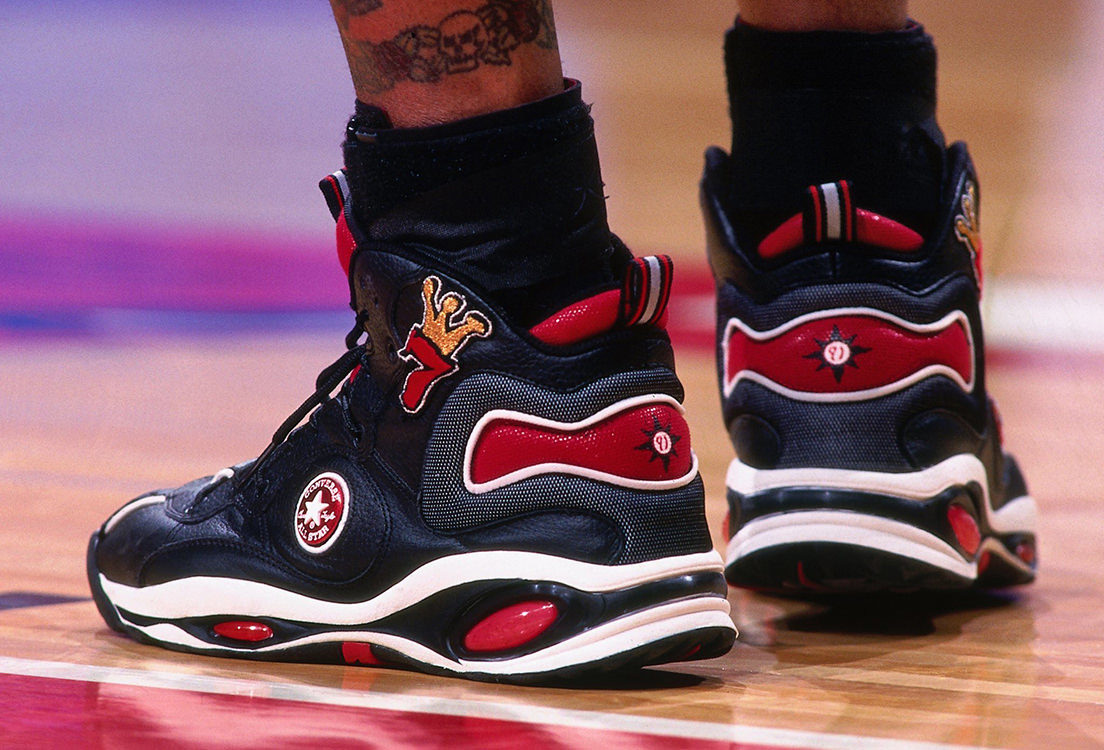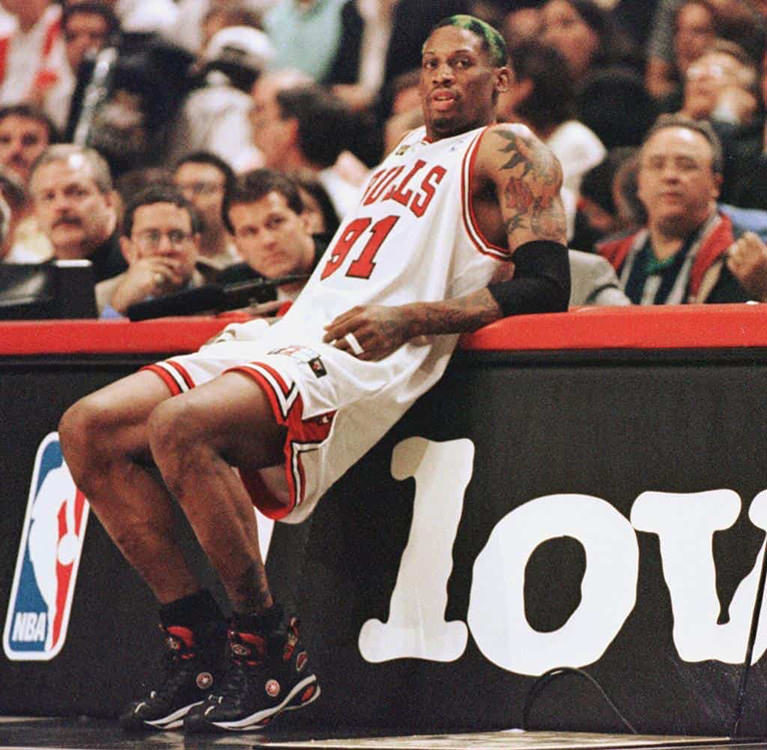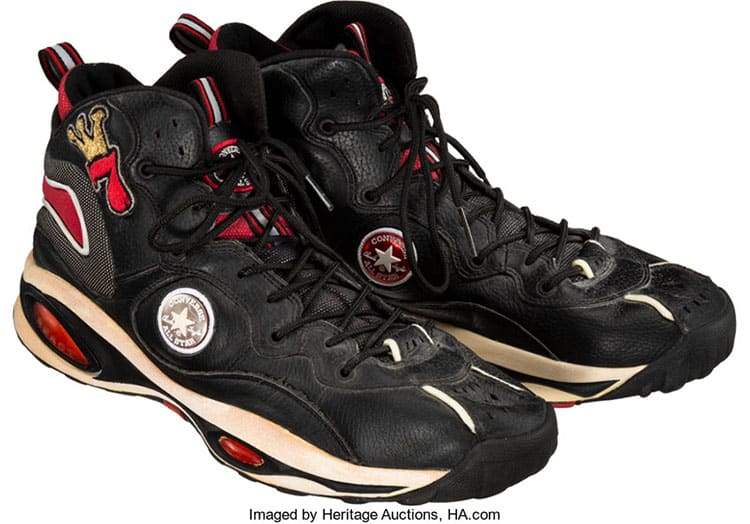 Get your mind out of the gutter, the Converse AS D-Rod played off the abbreviated nickname wave that would splash around during the early 2000s. Still very much a Rodman, this shoe sported somewhat of a motorcycle boot steeze that played well on the hardwood.
In fact, it played so well that when he would move on to the likes of the Lakers and the Mavericks later in his career Converse would make him PEs to match said squads. With rockstar style more prevalent in hip-hop than ever, it's easy to imagine these retros wearing well with today's trends.
Nike Air Worm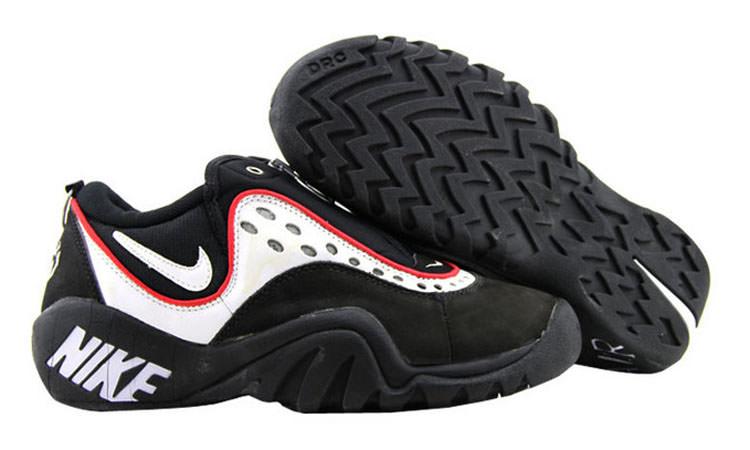 Once upon a time, Nike gave Dennis Rodman a signature shoe. Did he wear it on the court? A journey through Getty Images says no. Low top before the Black Mamba, the Nike Air Worm was as odd as its endorser, sporting a questionable cut for actually hooping in and an outsole far too bulky for its build. Technically speaking, it made sense that Dennis didn't actually don these for his day job.
Aesthetically though, they were dipped in detail that traced back to its muse. Brash branding, pierced extremities, the shoe made more sense on the pedals of a Harley than on the hardwood. Yup, perfect.
Lead image via ExNBA by Andrew D. Bernstein/NBAE via Getty Images