The ever-so-famous Daytona 500 is just around the bend the renowned annual NASCAR race draws the attention of millions across the country.
In celebration of the 2020 Daytona 500, a custom Air Jordan 3 celebrates the life and legacy of one of the most legendary NASCAR drivers in the history of the sport – Dale Earnhardt.  Dale tragically passed away nineteen years ago in the final lap of the 2001 Daytona 500 but left the left a legacy that still continues to inspire racers and fans today.
The custom Air Jordan 3 "Intimidate 'EM" was a team effort as NASCAR graphic designer Harris Lue, restorator Back2Heat and D-Nice Customs came together to create this special AJ3.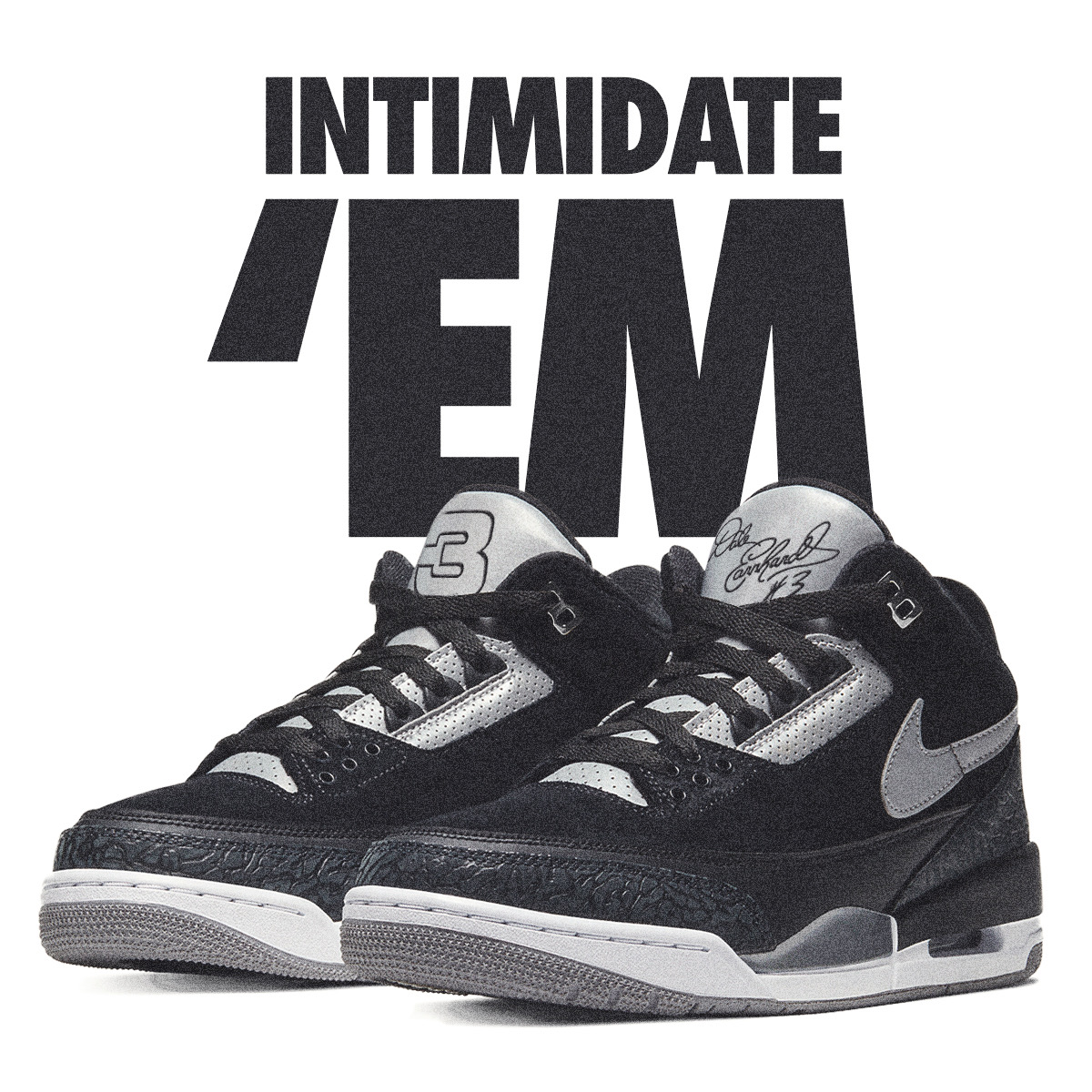 The pair features a customized insole that celebrates the late NASCAR legend along with a matching back heel tab that cements Earnhardt's status beyond the racetrack with his signature and the iconic 3 that everyone attributes to the man himself.
Take a look at the pair below ahead of the 2020 Daytona 500.