Late last week after months of murmurs around the industry, it was confirmed that PUMA is in fact relaunching their basketball line.
Though the Fast Cat company that's been gaining traction in lifestyle has been off the hardwood for almost two decades, the timing seems surprising. Maybe it shouldn't be.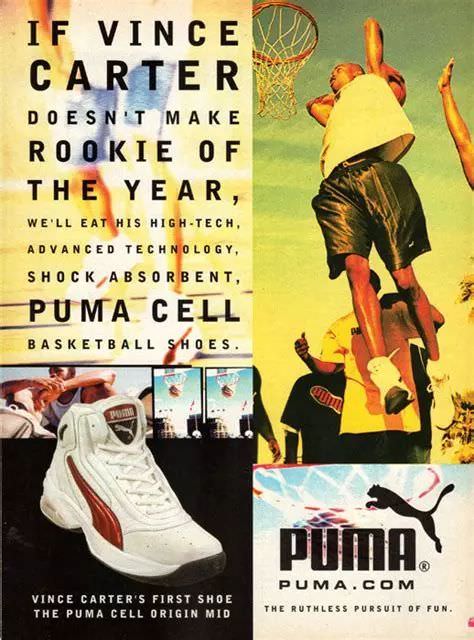 Said to be making their hoops return in an effort to further compete with Nike and adidas (a lofty goal to some) and increase their business in China (an amazing opportunity for growth), the barriers of entry to basketball and the somewhat lukewarm state of the category make it a curious play, as the rest of the market is laser focused on lifestyle and women.
So, why now?
Well, really there may be no better time than now.
Nike and adidas continue to tweak their Air and Boost technologies into the most mass consumable model possible. It's proved inevitable, but also frivolous to copy this model, as it's been sustainable for a quarter at best by competitors (the strongest being the New Balance 247) and has even begun to burn out the brands that started the fire. As the lifestyle runner renders useless when overly updated in newness, and nostalgia in the retro world becomes tapped out, the biggest category for growth among the industry proves that of women — which truly sounds silly to peg half the population into a single silo.
Fortunately for PUMA, they've been putting their money and energy into women's product for more than a minute now. Having Rihanna headline a campaign originally catered to training, but more naturally evolved into a fashion line has made noise and made sense on the runway. It's also actually translated to real life well. While PUMA (and Nike and adidas for that matter) would sure love to see ladies trading in their Lululemon tights for that of their own brand, offering women what they do best versus offering them everything may be their best bet.
So, should they do basketball?
Yup, the timing is actually really right. While first approaching it via addition by subtraction, it's clear PUMA has footing or is doing all they can or should in the categories the industry is competing over. That aside, I would argue basketball is more for the taking than ever before. Here are a few reasons why.
No Brand is Totally Killing it in Hoops Right Now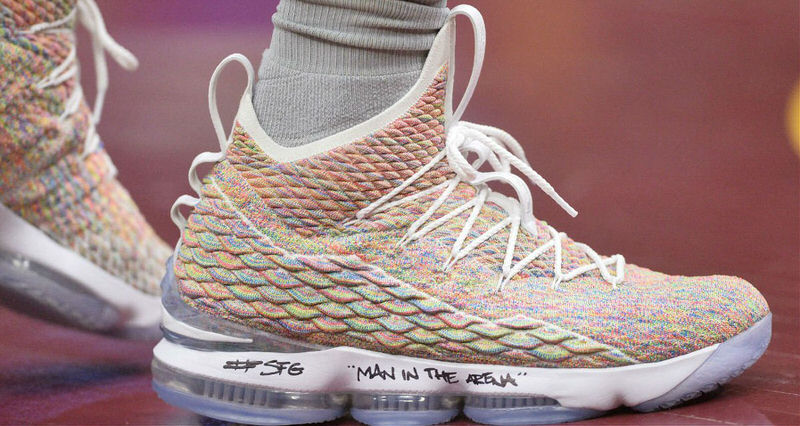 Basketball is 100% for the taking right now and that's because no brand is 100% killing it.
Obviously on top is Nike. When considering the top talent in the NBA, the Swoosh showcases LeBron James, Kevin Durant, Kyrie Irving, Paul George and a still-relevant-yet-retired Kobe Bryant on their roster. They've managed to move with the market in regards to leveraging their 'second tier' stars to that of a 'lower tier' price point with recent runs from Kyrie and PG proving strong at retail thanks to their $110-$120 retail tag. The LeBron line has seen some energy following the Miami move,  with the off-court explosion around 2010. We're finally seeing a shift with the LeBron 15 and some real creativity with the #LeBronWatch program.
Still, are any of these shoes that good to actually play basketball in?
While I can personally vouch for how good the brand's franchise shoe — the Hyperdunk 2017 — is, recent runs in the KDX have far from wowed, while the Kobe AD was an abomination of a line once built on innovation only to be stripped of all its tech. The Kobe AD 360 NXT looks to be a step in the right direction and we're clearly juiced about Protro, but if Mike is a case study, his retirement-era models didn't exactly kill it. Make no mistake, Nike is the big dog on the basketball court, but most would consider the category in a rebuilding stage following a boom that was more about selling shoes off the court than dominating on it.
Next in line is adidas. While Boost may be losing a step in lifestyle because it ran through too many ideas too fast, it's really starting to find its footing and adoption on the hardwood. The Harden Vol 1 was a solid start for the $200 Million man, though time will tell on its follow up. Just the same, the Crazy Explosive series has proven a worthy foil to Nike's Hyperdunk line, thanks to newness if nothing else. While Dame Dolla is still fighting for his props as one of the best PGs in the league, his shoe line still proves a good value, and having Nick Young and John Wall juice the likes of Pro Model retros and Boost You Wear is exciting in an odd time for the genre that begs for experimentation. Still, adi Basketball is better than before, but lacks the depth or the juggernaut silhouette to truly be considered dominant.
Last but not least is Under Armour. While the brand may not have the b-ball buzz they had when Steph was winning back-to-back MVPs as the lone sure thing star in Golden State, from a design standpoint they've had back-to-back wins with the Curry 4 and Curry 5. While some will hail the 2 and 3 as better performers, these are undoubtably cooler and edgier looks for the top endorsers, a big lift for a brand that's always had to work hard for those adjectives. The issue UA has is that after Steph, it's a big drop off in regards to endorsers and design.
When Jordan Brand abandoned Flight Plate, it was a decision that seemed to have to do more with cutting costs for the bottom line rather than pushing performance on the basketball court. If they would've kept Flight Plate — a fixture in the Air Jordan XX8-XXX, early Super.Fly models and select Melos — they may not be winning the retail game, but they'd be owning the court. Flight Plate was better than Boost, React and everything else combined when it came to pure performance, and we were collectively sad to see it go. Here's to hoping the next Air Jordan silhouette and ongoing WhyNot? signature sneaker for Russell Westbrook helps to push the envelope on the performance front a bit further.
As you can see, the basketball category from a performance standpoint, is far from won. That doesn't mean the PUMA Ignite Bball would be better than any of the previously mentioned models — it just means that in a relatively weak field, anybody can get in and compete.
Could PUMA Get Someone Marketable to Lead their Basketball Line?
Fivesure.
While designing a good enough basketball shoe for today's market is as easy as poaching talent from another brand and letting them play with your name and your clay — see Big Baller Brand bringing in the slept-on steeze of Brandblack — getting a recognizable endorser is as easy as offering up some straight cash and signing a dotted line.
Fortunately for PUMA, this year's NBA Draft is loaded with talent, and the free agent pool ain't too bad either.
Early on, it would appear an obvious choice would be Trae Young. Trigga Trae is as famous and as recognizable of a college basketball player as we've ever seen in the One and Done era. He's had knowledgable hoops experts like Bill Simmons ranking him with or above the likes of Allen Iverson at Georgetown, who was able to turn around a brand's basketball category pretty, pretty good. The Steph comparisons are all the right energy for relating to how today's kid wants to play, and his style is right on brand with the Fast Cat mantra. A PUMA Trae Young signature — no half stepping with some inline mess — is instantly as interesting as a Harden, LeBron or Kyrie that doesn't debut new tech.
While Trae would be the standout signature guy in this class, there are plenty of other athletes worth throwing money at. Michael Porter Jr. — at his best down the road — could be a hybrid of Blake Griffin and Kevin Durant on court, yet handsome enough to put next to Rihanna in a national campaign off court. Just the same, guys like DeAndre Ayton, Marvin Bagley and Collin Sexton could raise their profile and their earnings faster with a brand like PUMA than endorsing team takes on crowded rosters at Nike or adidas. [Thinking a year out, but could Zion Williamson for PUMA in 2019 be what Larry Johnson was for Converse in '93?]
Though young talent — no pun intended — is exciting because of the chance of what could be, the real ace in the hole for PUMA is their relationship with RocNation. Whether it be artists or athletes, Hov and company have pulled no punches about getting their talent the biggest bags and best deals possible.
They've put in work for top talent like KD and allowed anyone on the fringe of their roster the ability to get a check. PUMA has made it clear that their return to basketball will include both athletes and artists, so just like we could see Trae Young lacing up their sneakers on the court, it's just as likely that we'd see either Big Sean or Rihanna wearing them on IG or courtside.
As alluded to earlier, it would make the most sense for PUMA to start from scratch in the basketball market, but that doesn't mean they couldn't poach current NBA talent by offering higher dollars and higher profile. A guy potentially seeking a bigger bag and more shine like Kelly Oubre Jr. — by many measures the next Nick Young in regards to being a rockstar hooper — could be swayed by being 'the guy' at PUMA.
As for All-Star level leverage, we've seen signature guys like Jason Kidd, Dwyane Wade, Shaq and Kevin Garnett all leave what looked like good deals in the past for more money and the promise of brand growth. If Kyrie can leave the Cavs, anybody can leave a brand. With the amount of veteran talent RocNation has, ranging from Danny Green to Rudy Gay to Jeremey Lin, it would seemingly be easy to roll over existing shoe deals to a better package at PUMA.
It's also worth noting that a RocNation athlete with loads of lifestyle appeal in Skylar Diggins is currently under contract with PUMA.
Brands Matter Less to Everyone Now & Have Never Truly Mattered to Young People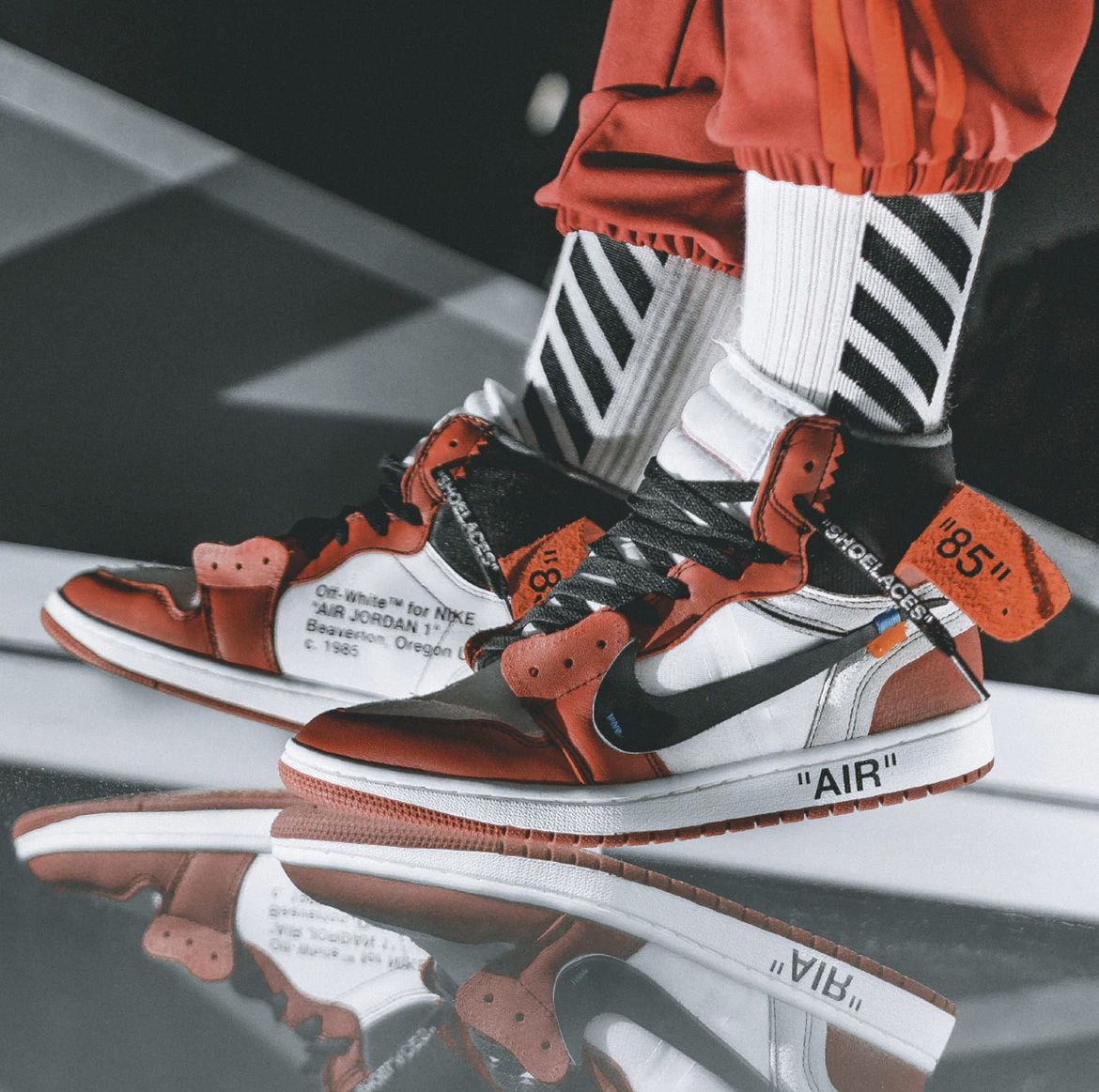 We live in an odd time where Calabasas pants with Off-White 1s is a fire fit and Three Stripe joggers with one stripe Vans is a solid ringer. Brand loyalty from a head-to-toe standpoint is dying amongst young adults, and truly never mattered to kids who like Steph Curry, KD and LeBron more for what they do and less for what they wear.
For a kid that grew up in the '90s, AND1 was the shit simply because they had Stephon Marbury — solid product like Trash Talk tees and authentic quality shorts helped, too. Just the same, as a teenager, we were willing to try DaDa because they had CWebb and Spree. Hell, as a young adult, the pickup runs at Michigan State had a pair of Steve & Barry's Starburys on every court, because the endorsement of an NBA player was worth the risk of trying a $15 shoe.
To think that a kid that puts their ankles on the line every time they hoop in retros, and isn't even willing to spend $180 on LeBron 15s, wouldn't pay anywhere from $95 to $140 on a PUMA Trae Young shoe is silly. A modified version of the PUMA Vinsanity looks just fine on court in 2018, while the ability to create with no basketball lineage since the Clyde could even be FENTY fresh.
While logos still do matter in regards to cool, PUMA for sure has room to play in regards to basketball. Let us know what you think by hitting @NiceKicks on Twitter.
******
So, will they pull it off? No guarantee on that. But could they? In my opinion 100% yes. Let us know your take on PUMA positioning itself back in basketball on our social channels.
Lead image via Baseline Leaner