The Chicago Bulls have a storied history when it comes to comebacks.
While #23 — or #45 — isn't walking back through that door and Phil Jackson is likely somewhere burning sage in a secluded setting, the most memorable jerseys worn by the historic Windy City club are returning.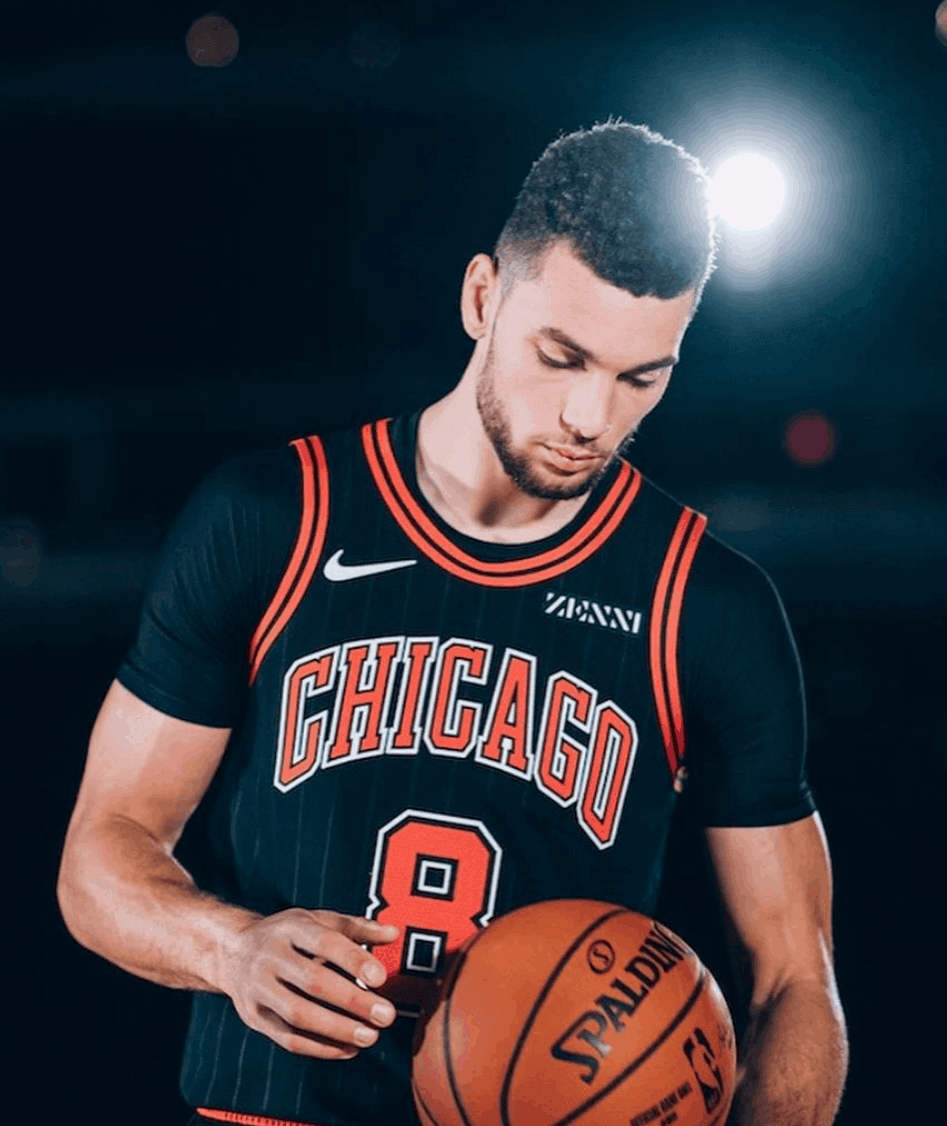 Following throwback announcements for the Grizzlies and the Raptors, the Bulls are bringing back their historic black pinstripe jerseys. Good timing with the return of the "Playoff" Air Jordan 11s, right?
Worn by Michael Jordan, Scottie Pippen, Dennis Rodman, Steve Kerr and the rest of the legendary 72-10 team, the black alternates updated with red dashes were donned with iconic kicks ranging from the "Concord" 11s to the "Taxi" 12s to the Air Way Ups.
Appearing for the 95-96 season and 96-97 season, the uniforms were vaulted for Jordan's last championship run with the team going back to the blank black style.
For the 2012-13 season, the Bulls brought back the pinstripes while the NBA was outfitted by Adidas. The likes of Jimmy Butler and Joakim Noah donned said style with Nate Robinson rocking retro Jordans on court with the classic kits.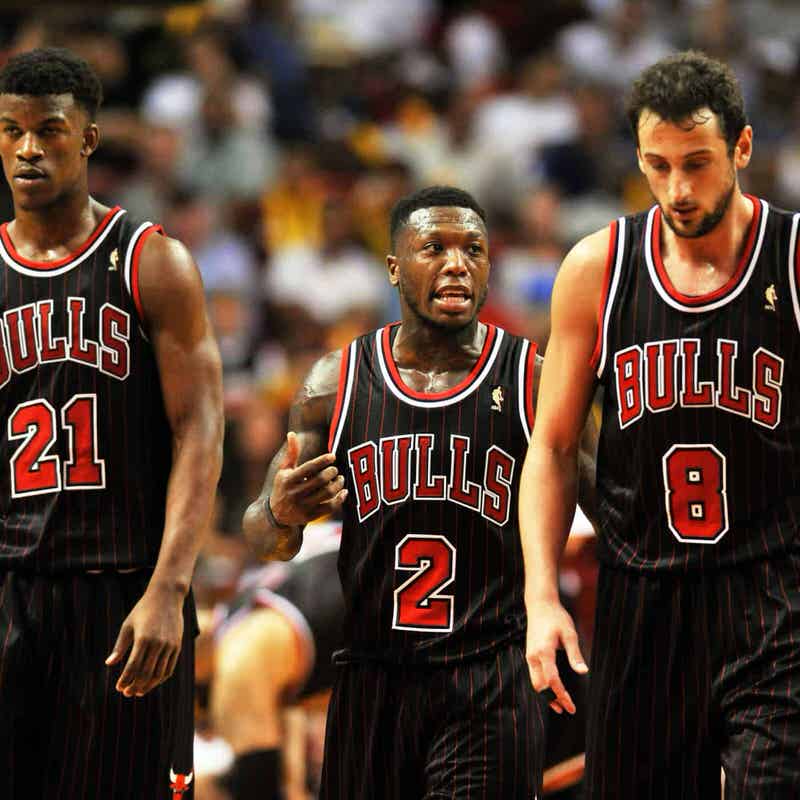 The 2019-20 jerseys will be made by Nike.
While the jerseys are near identical in aesthetic to that of the OGs – save modern material and cut – the shorts are somewhat of a hybrid style as they sport the classic two-tone styling seen on most Chicago shorts rather than that of the flat logo worn on the mid-90s pinstripe take.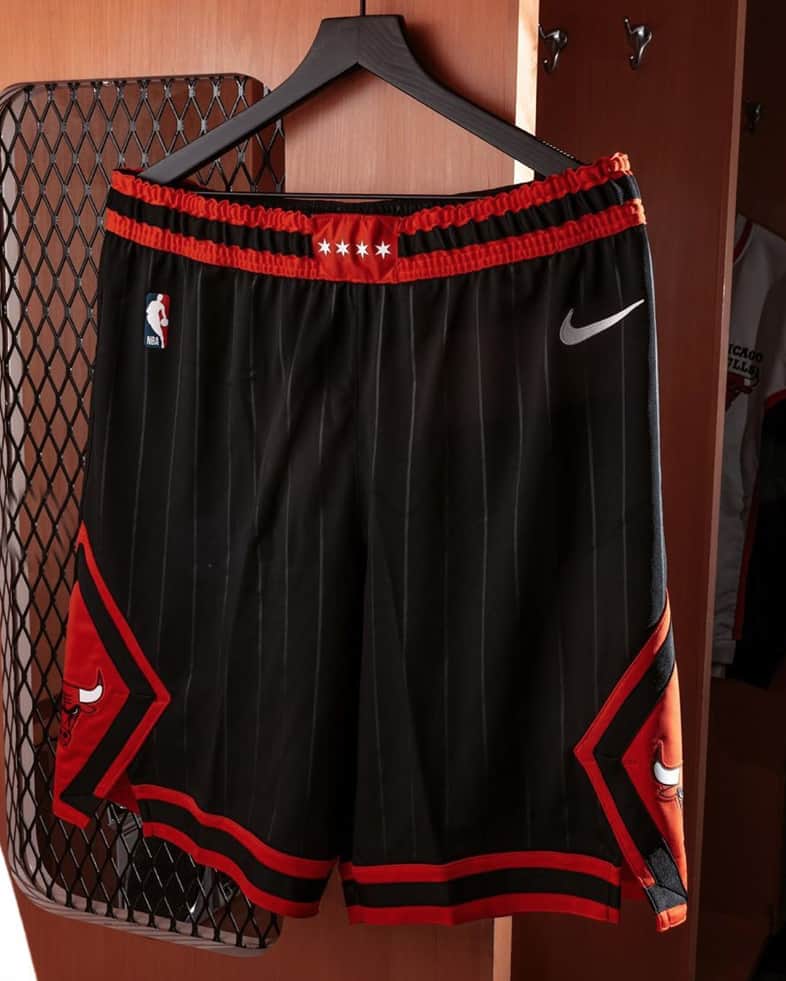 Look for the Bulls to wear these jerseys this season and Nike to sell them in stores and online. Recently, the Chicago Sun Times provided the info and intel in to exactly when the Bulls will wear them and when you can buy them:
The team will debut the uniforms on the road on Oct. 28 against the New York Knicks. Then, the Bulls will sport them for six home games.
Here are the dates they plan to wear them at the United Center this season:
Nov. 22 vs. the Miami Heat
Dec. 6 vs. the Golden State Warriors
Jan. 10 vs. the Indiana Pacers
Feb. 22 vs. the Phoenix Suns
March 6 vs. the Indiana Pacers
April 11 vs. the Brooklyn Nets
As of now, the jerseys are only available for pre-sale, but they'll officially be available on the team website on Oct. 20.
Perhaps they'll bring back the pinstripe MJ jersey like they did the home and away?
We can only hope.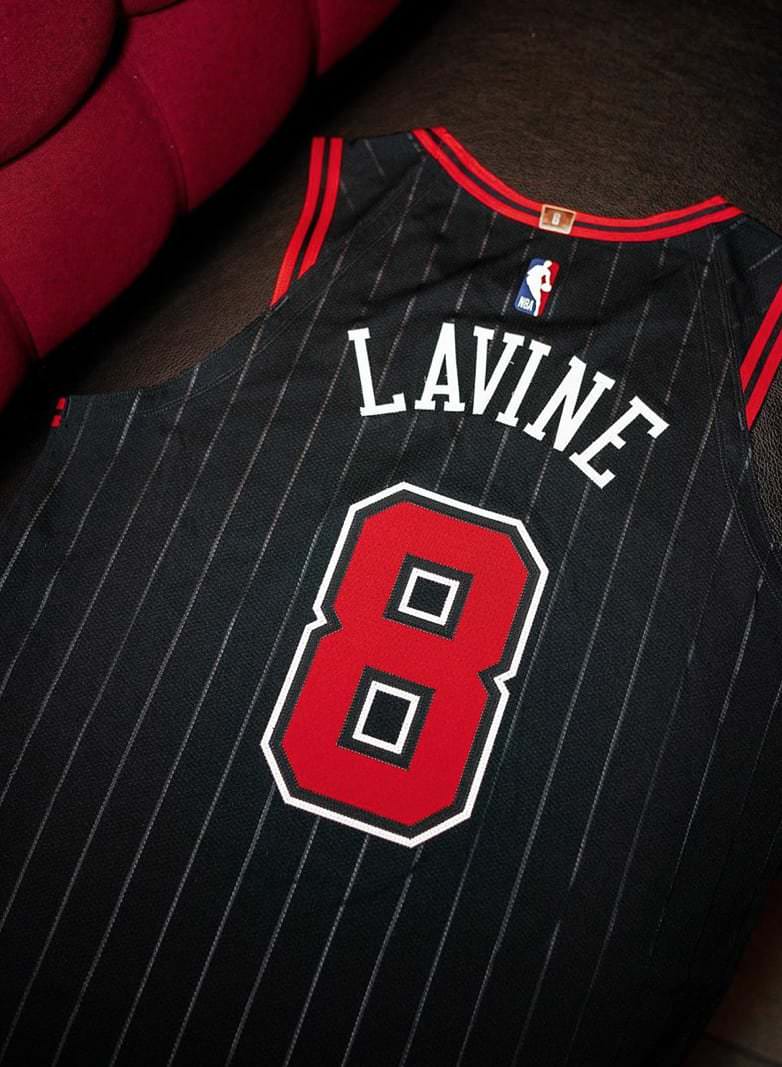 Check out the 2019-20 style via the Bulls above.
Peep the classic OGs in action below.