Not many people have more fans and famous friends than Drake. Sure, it might still just be him, 40, O and Neek standing in a huddle, but in the time since So Far Gone he's become the industry's shotcaller on what's hot and what's not sonically. Impressive to say the least.
From a fashion standpoint, Kanye and Rocky may still be the toast of the industry when it comes to aesthetics. However, being the man in music carries over to the clothing category as it's helped Drake attain eyeballs, influence and a Jordan Brand deal.
Since signing with JB in December of 2013, October's Very Own has put their imprint on a wide array of Jordan silhouettes in a handful of colorways. While those on site know that only two "OVO" Air Jordan footwear collaborations have released at retail, a select few artists and athletes have been appointed 'gang gang' as they've been gifted or came up on OVO Jordans yet to release. See who's friends with the family in the pages below.
Louis Williams
Known to keep a good rotation, former 6th man and song subject Louis Williams proved to have the OVO plug on and off the court while in Toronto. Now a LA Laker and PEAK signee, we don't see Lou break out Drizzy PEs like he once did, but in his height he may have had more than anyone outside of the Sound set rocking AJ3 and AJ10s of OVO and Drake vs. Lil Wayne tagging.
2 Chainz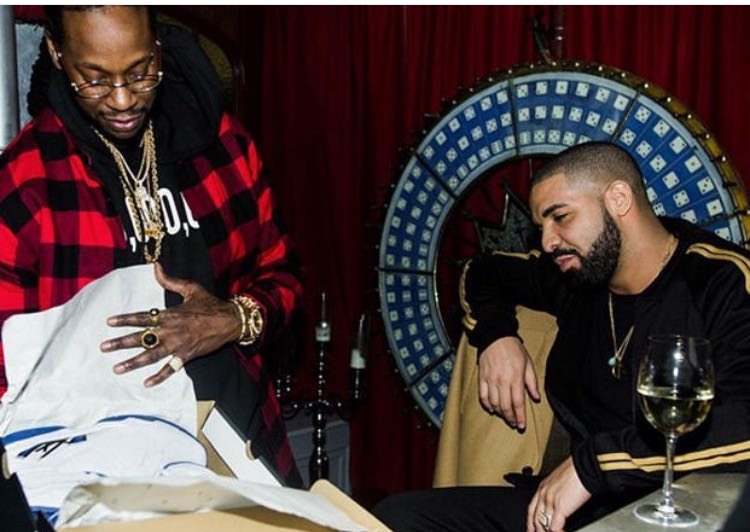 From "No Lie" to "All Me," Aubrey and Titty Boi have a connection most can't match on record. Apparently there was a missed connection on the "OVO" 10s as 2 Chainz didn't receive a pair when they first dropped. What did Drake do? He did him one better by giving him a pair of the "Kentucky Home" Air Jordan 8 OVO PE. We're not even sure Coach Cal has these.
Future
Release a joint mixtape with Drake, get gifted his first official release with Jordan Brand. Seems like a pretty good deal, right? Such has been the case for Future. Set to embark on his third tour with The Boy, the Jumpmen might even be up to something new on the PE front this summer.