New Balance signed Kawhi Leonard as part of their relaunch of basketball footwear in 2018. In the first season with the brand, Kawhi wore the New Balance OMN1S en route to his second NBA Championship and second NBA Finals MVP. While the shoe was known as Leonard's in the NBA, the shoe was not officially a signature shoe for Kawhi.
Following his one year stint in Toronto where he led the Raptors to their first title, he headed west to the LA Clippers. Kawhi made the roster of the 2020 NBA All-Star squad where he debuted his first signature shoe with New Balance – the New Balance KAWHI. The shoe got an epic unveiling when Kawhi won the All-Star Game MVP in what many describe as the most exciting NBA All-Star Game ever.
The release date and price for the New Balance KAWHI has not yet been officially announced but is anticipated to release in the fall season of 2020.
Below is a list of New Balance Kawhi Leonard shoes currently available for sale along with upcoming release dates and where to buy them.
New Balance Kawhi Leonard Release Dates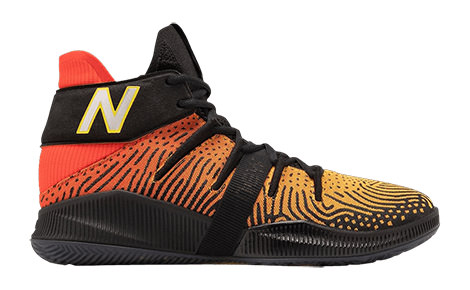 New Balance OMN1S "Sundown"
Colorway: Neo Flame/Atomic Yellow
Style #: BBOMNXA
Release Date: March 5, 2020
MSRP: $140
Where to buy:
New Balance
// StockX // GOAT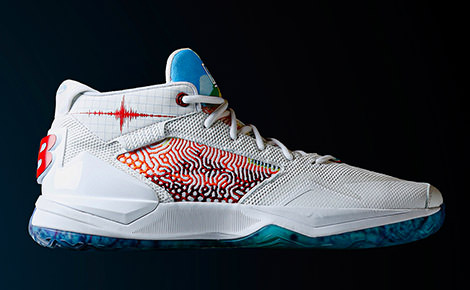 New Balance KAWHI
Release Date: Fall 2020
MSRP: TBA
Where to buy:
New Balance
Prior New Balance Kawhi Leonard Releases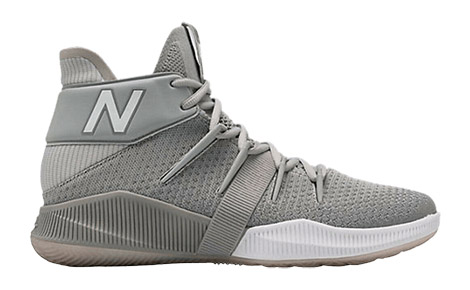 New Balance OMN1S "Grey Day"
Colorway: Grey
Style #: BBOMNXGD
Release Date: September 5, 2019
MSRP: $140
Where to buy:  StockX // GOAT
New Balance OMN1S "Clippers"
Colorway: Blue/Red
Style #: BBOMNXCN
Release Date: October 20, 2019
MSRP: $140
Where to buy:  GOAT
New Balance OMN1S "Reign Over LA"
Colorway: White/Gold
Style #: BBOMNXST
Release Date: October 23, 2019
MSRP: $140
Where to buy:  StockX // GOAT
New Balance OMN1S "Heat Wave"
Colorway: Pink
Style #: BBOMNXEP
Release Date: October 31, 2019
MSRP: $140
Where to buy:  StockX // GOAT
New Balance OMN1S "Baited"
Colorway: Black/Teal/White
Style #: BBOMNXBS
Release Date: November 14, 2019
MSRP: $140
Where to buy:  StockX // GOAT
New Balance OMN1S "Lights Out"
Colorway: Black/White
Style #: BBOMNXBT
Release Date: December 4, 2019
MSRP: $140
Where to buy:  StockX // GOAT
New Balance OMN1S "Lights On"
Colorway: Neon Green/White
Style #: BBOMNXSN
Release Date: December 4, 2019
MSRP: $140
Where to buy:  StockX // GOAT
New Balance OMN1S "City of Angels"
Colorway: White/Black/Red
Style #: BBOMNXMT
Release Date: December 12, 2019
MSRP: $140
Where to buy:  StockX // GOAT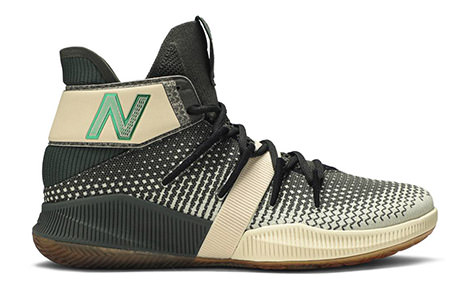 New Balance OMN1S "Money Stacks"
Colorway: Green/White
Style #: BBOMNXMT
Release Date: December 26, 2019
MSRP: $140
Where to buy:  StockX // GOAT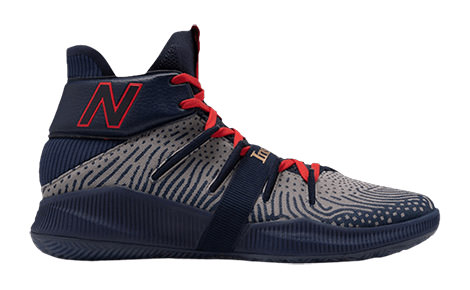 New Balance OMN1S "Inspire The Dream"
Colorway: Castlerock/Team Navy
Style #: BBOMNXMK
Release Date: January 30, 2020
MSRP: $140
Where to buy:
New Balance
// StockX // GOAT
Joe Fresh Goods x Don't Be Mad x New Balance OMN1S "No Emotions Are Emotions"
Colorway: Pink/Black/Beige
Style #: BBOMNXAC
Release Date: February 14, 2020
MSRP: $200
Where to buy:  StockX // GOAT