Whether you're ballin' on a budget or ballin' outta control, saving money is how you keep money.
What's the best way to do that in sneakers? Buy shoes on sale.
Lucky for all, adidas currently has a 20% off sale going on for their already discounted product with some really nice wears for the low-low.
See what we're feeling below.
adidas Yung-1
Retail: $120
SALE: $48 with code EXTRA20
Buy the Orange pair here for $48
Buy the Grey pair here for $48
Buy the White pair here for $48
Dropping in a Dragon Ball Z makeup and catching fire on the casual scene, the retro running inspired adidas Yung-1 has become popular among wearers much younger than its origin. From a blazing orange makeup to a grey pair with Ninja Turtle vibes, these are a steal for $48.
adidas MicroPacer XR1
Retail: $200
SALE: $80 with code EXTRA20
What's better than a pair of MicroPacers? A pair of MicroPacers with Boost. The original smart shoe gets even smarter with modern technology. Consider the price drop and you'll be quicker than the competition.
adidas Dame 5
Retail: $115
SALE: $47 with code EXTRA20
Live in LA or Houston? Thank Dame Dolla for delivering you PG and Russ. When the Portland PG destructed the OKC franchise and put them into rebuild mode he did it in his fifth signature. It might not be the Khaki colorway he hit his big series winner in, but some could say this fiery take is even hotter.
adidas Samba OG
Retail: $120
SALE: $48 with code EXTRA20
Purple suede sneakers are cool, just ask Travis Scott. While this lit colorway originally released for 4/20, you can still get a pair on sale months after.
adidas BYW II
Retail: $140
SALE: $64 with code EXTRA20
The Boost You Wear franchise hasn't gotten the shine it deserves. What could help? The OG Ultra Boost colorway showing up on the hoops silo.
adidas N3XT L3V3L
Retail: $180
SALE: $72 with code EXTRA20
The adidas N3XT L3V3L is money on the court – take this author's word for it. Now on a major sale, cop a pair of these high tops for the low-low. Pro tip: size down at least a half a size for a snug fit.
adidas Marquee Boost
Retail: $130
SALE: $52 with code EXTRA20
Need something swaggy for those short short summer runs? This Marquee Boost is light, bouncy and sunny in styling.
adidas FYW S-97
Retail: $140
SALE: $56 with code EXTRA20
Retro running? Dad shoe steeze? Fashion appeal? The FYW S-97 has it all with the sale price you'll like.
adidas Predator Accelerator Trainer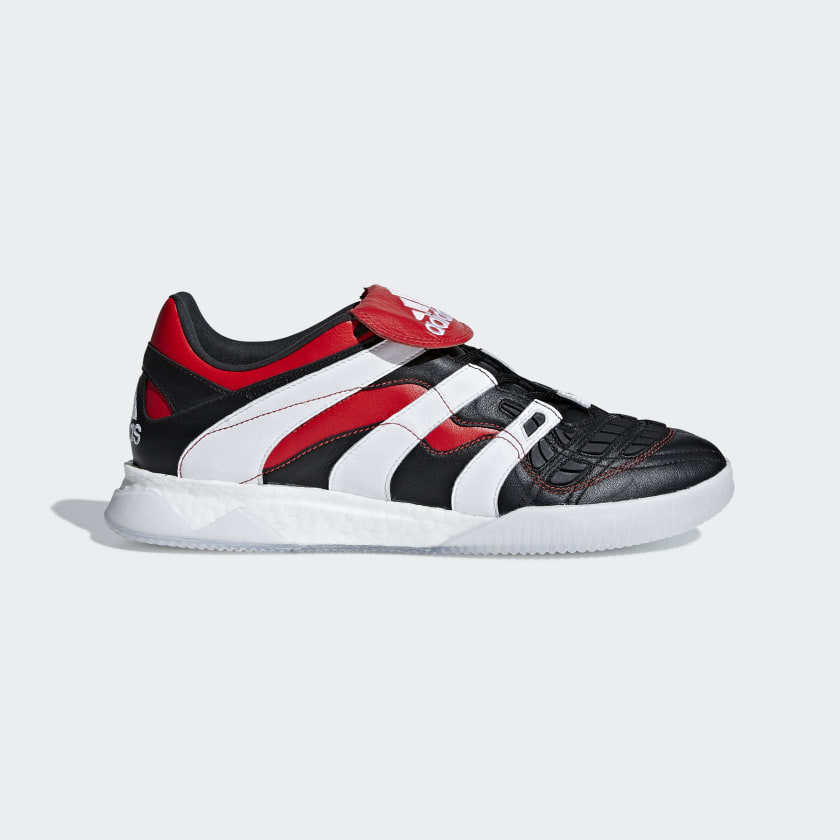 Retail: $250
SALE: $100 with code EXTRA20
Soccer shoes are usually super sleek when off the pitch. These? Not so much. Super funky with the right mix of Boost and bulk, these are a head turner untied to an era.
adidas Speedfactory AM4ATL
Retail: $200
SALE: $80 with code EXTRA20
Tie dye shoes are trending upwards, just ask LeBron. Get this fast pair for less than retail.
Game of Thrones x adidas Ultra Boost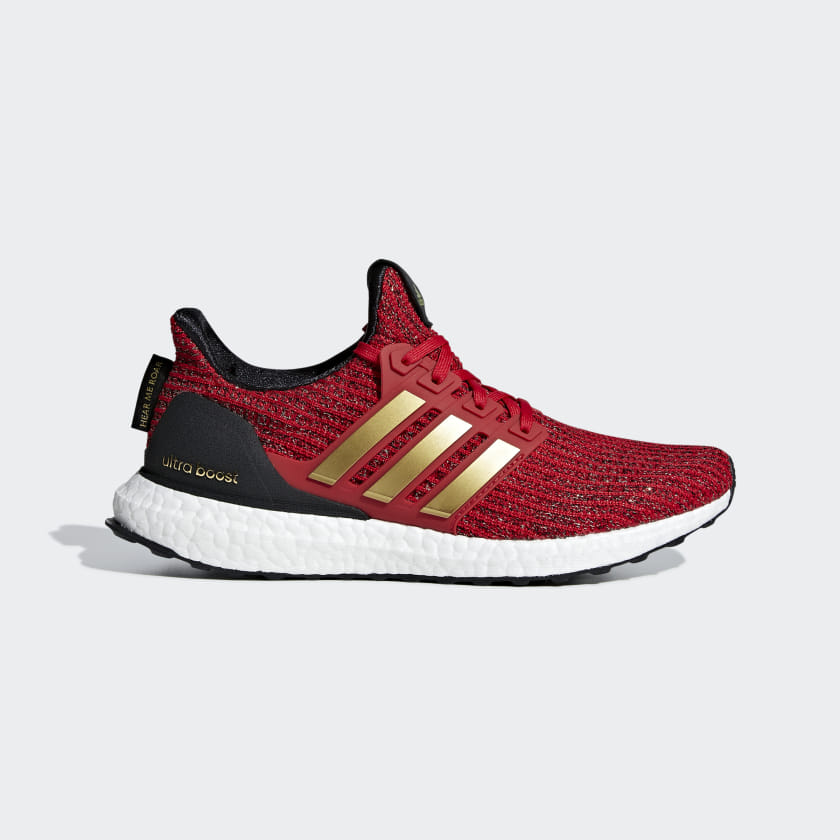 Retail: $180
SALE: $72 with code EXTRA20
Buy the white pair here for $72
Have small feet? Love GoT? Click the links above, you could be in luck.
Stella McCartney x adidas Court Boost
Retail: $200
SALE: $80 with code EXTRA20
Stella stays getting funky with the trainers. This spotted leopard shoe is one of the best, hiding both the branding and Boost in loud fashion.
adidas Speedfactory AM4LA Aaron Kai
Retail: $200
SALE: $120 with code EXTRA20
Ride your own wave was the latest and lightest from Aaron Kai. These are a good one for the summer.
adidas Ultra Boost 19
Retail: $180
SALE: $101 with code EXTRA20
Kicking up that cardio? The Ultra Boost 19 has all the ingredients of the OG, cutting the fat and adding more cushion for a truly nice ride.