10 years ago, the world of footwear, fashion and hip-hop we currently live in was all in its infancy. The internet was providing the platform for new artists and subcultures to both emerge and collide, blending genres in music and style in the most exciting of ways.
While 'hype' as we know it has hit the mainstream, one man remembers a time that wasn't quite so simple as likes and resale rates but really more complex. For Alfred Banks, indie-MC out of New Orleans, it was the birth of blogs like Nice Kicks and Nah Right that introduced the world to both sneakers and sounds that continue to inspire him today.
Citing the likes of Lupe Fiasco, Mickey Factz and Charles Hamilton as his biggest influences, Banks is right at home in the blog boom of Japanese streetwear, the mid-2000s retro rebirth of the Jordan craze and an era when visual artist collabs were taking place on canvases as iconic as the painters themselves. His sense of nostalgia is newer than '90s trends, but interesting enough registers as purer despite said space's digital roots.
Performing in Austin, TX on an eclectic lineup headline by bounce legend Big Freedia, we caught up with the longtime Nice Kicks reader to here what he's rocking these days in the latest installment of My 5.
Air Jordan 3 "Fire Red"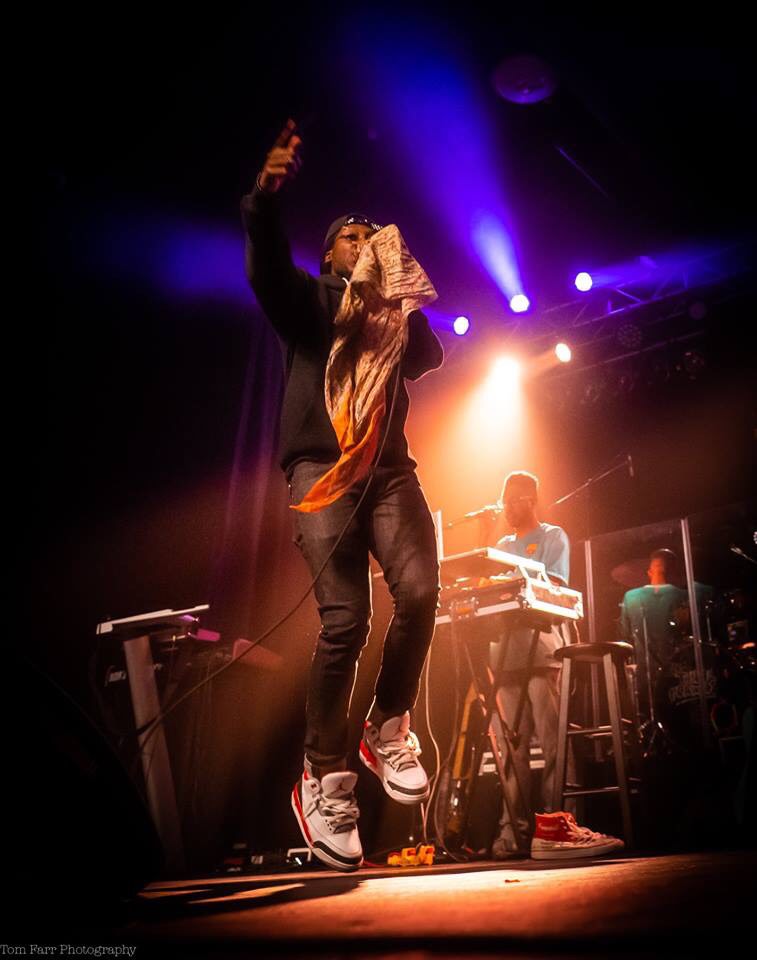 Alfred Banks: The first pair in my rotation is the Air Jordan 3 "Fire Red" from the '06 release. I've been wearing those a lot. I wore them in Austin and those are really comfortable.
I like the Jordan 3s when the heel tabs start to yellow – that shit is fire. The shoe is still in great condition but with the yellowing, it looks even more fire. That's actually the colorway of the 3 that I've always wanted. I slept on them in 2013, but there's a store in New Orleans where I do all of my sneaker shopping at this point called Union Street Shop. I got the '06 pair from them years later. They're comfortable, they're really dope on stage. In a way, they're kind of like Chucks. When that toe box gets really bent, they're fire. I really love those. I can do a lot with red, white and black especially on tour because you have to stretch your outfits on the road. The paint on the midsole is starting to scratch off so I have to find somebody to repaint them, but otherwise, they're in great condition.
Being from New Orleans I like the "Katrina" 3s because Sneaker Politics did an exclusive release. Unfortunately, I was unable to get a pair of those because I was out of town when they dropped. It was dope to have Sneaker Politics have a release that big. They did a big event as well. It felt good to get some love. If I'm not mistaken, CJ designed those joints. He's even met with Tinker Hatfield. To see that colorway come out after almost seven years of work is really dope.
Air Jordan 1 "Shadow"
Alfred Banks: I've been wearing the Air Jordan 1 "Shadow" from 2018. Union Street Shop had a pair for the low so I copped. I always wanted the colorway. They go with everything. They're so easy to put on and 1s literally go good with anything: pants, shorts, or whatever you're doing you can really twerk these joints.
I wear a lot of black so those Shadows go with everything. They're similar to the Banned 1s in the sense that they're almost like camouflage and go well with anything. I love the way the 1s look when you kind of pop the laces out a little bit. They're fly. They're a comfortable everyday sneaker, especially on tour.
When it comes to 1s, my two favorite pairs are, well it's tied now, but I really like the "Laney" colorway. I bought those in 2014 at the original Round 2 in Virginia. That colorway is fire. The other pair is the perforated 1s with the black bottom. The leather is so buttery.
Mvstermind x Dr. Scholl's Sustainable Sneaker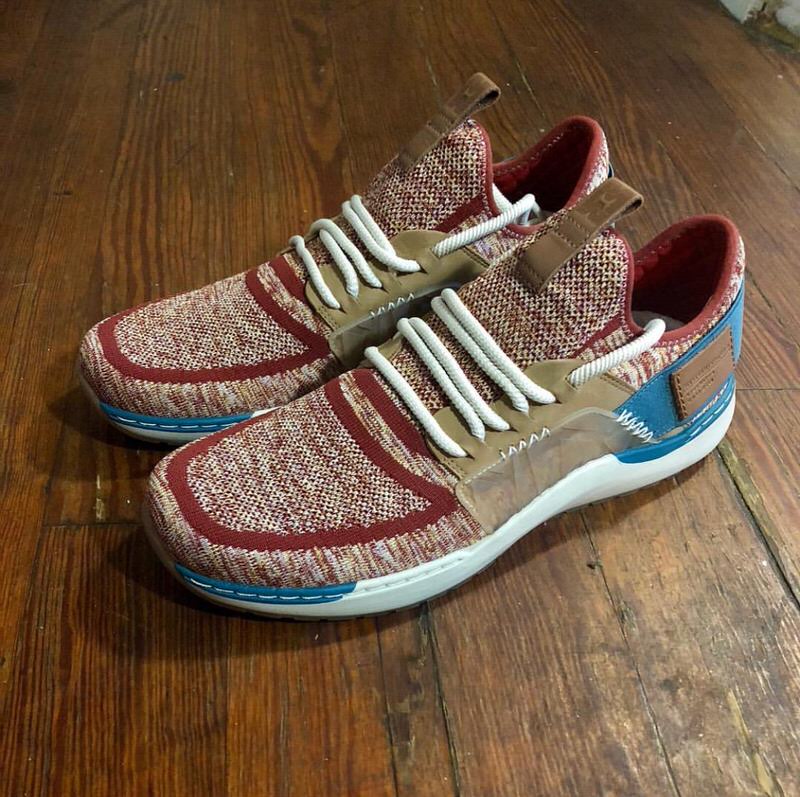 Alfred Banks: I have a homeboy by the name of Mvstermind from St Louis. He did a collab with Dr. Scholl's and made them fire.
First of all, his sneaker means the world to me because he's as indie as I am. He's busy right now and they're selling like hot cakes. Looking at the shoe, it's all so purposeful. He was so intricate with the details. One sole says Finesse and the other one says Blessed. The shoe looks dope. His collab is fire.
Swagger x Nike Terminator High
Alfred Banks: My favorite pair of all time is the Swagger x Nike Terminator Hi. Those are the shoes I wear when I try to shit on them. [Laughs]
The first time I ever saw them Lupe Fiasco had them on. The second time I saw them Mickey Factz had them on when we first met. Years later once I finally had a check big enough after I did my Volkswagen commercial I had to buy them.
To me, that shoe was a moment in hip-hop where blogs were popping off and it brings me back to a great place. The colorway is crazy. They're patent leather-ish and the Terminator is timeless. I always turn heads when I bring them out. Mickey changed the course of my career. We're friends now. That's big bro. He put me in touch with Lupe and Charles Hamilton. Lupe is the fucking GOAT. That dude is incredible. His fashion from '05 to '11 his swag was on from the Japanese t-shirts to everything else. The '09 Freshman Cover of XXL is my holy grail of fashion. I don't live in the past but I do reflect on that time fondly. To me, Lupe was the first guy to really do it and all those guys have a special place in my heart.
Keith Haring x Reebok Pump Omni Lite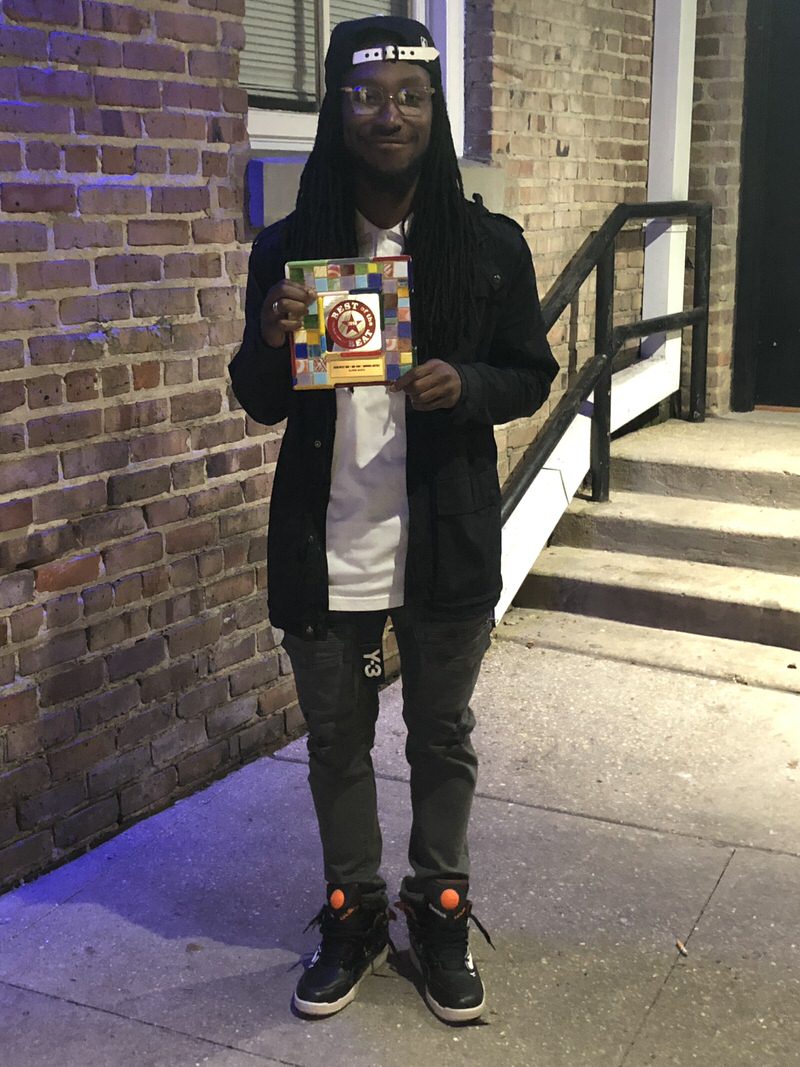 Alfred Banks: I'm going to pick the Reebok Pump Omni Lite Keith Haring joints. I've been wearing those a lot recently and I also won my very first award in those shoes.
There's this award show called the Off-Beat Awards and I've been nominated over four years straight, but I'd never won. The one year I wasn't going to go, my girlfriend was like we should go as date night. I'm always looking for Keith Haring gear and sneakers, and I remembered that pair from like 2012 and those Pumps were alwasy crazy to me and I finally found a pair. I wore those shoes and I had no idea that I was going to win, so those kicks mean a lot to me now and I kind of wear them now for good luck.
Keith Haring is my favorite visual artists and Mickey Factz actually introduced me to Haring's work. I like Warhol too and that opened me up to Basquiat and Basquiat reintroduced me to Haring based off their picture together. To know that Haring was a gay man that fought for LGBTQ rights and AIDs awareness is really dope because I've got friends that are gay and living that life plus my girlfriend has gay family members. To have someone of his nature represent that, I'm all for that. His passion for what he was doing coming out of a small city and becoming one of the top dogs in his field is an inspiring story. Plus he can draw really well. [Laughs]
Mickey introduced me to the whole art vibe and I'm still on it. Kieth was wearing OG "Chicago" 1s back in '85 with a lime green suit and the outfit was fire! He was hip hop for sure and I take certain things from his art to make my music more vibrant.
Keep up with Alfred on IG and at Underdogcentral.com