The "Fire Red" Air Jordan 4 has been the Holy Grail of many collectors over the years. The fortunate few who had a pair were envied by the thousands of Jordan heads who were still searching. Released in 1989, finding a pair in deadstock or decent condition was hard enough. Many collectors were happy to score a pair that needed a reconstructive restoration job. Upon completion, the pair of Jordan IV Fire Reds would usually be for display only never to see the basketball court or be on someone's foot ever again.
Members of shoe boards took initiative and created online petitions to try to persuade Nike/Jordan Brand to re-release these OG Air Jordans. One online petition has 1598 signatures and counting. This clearly illustrates how many individuals are desperate for a pair of the Fire Red Jordan 4s.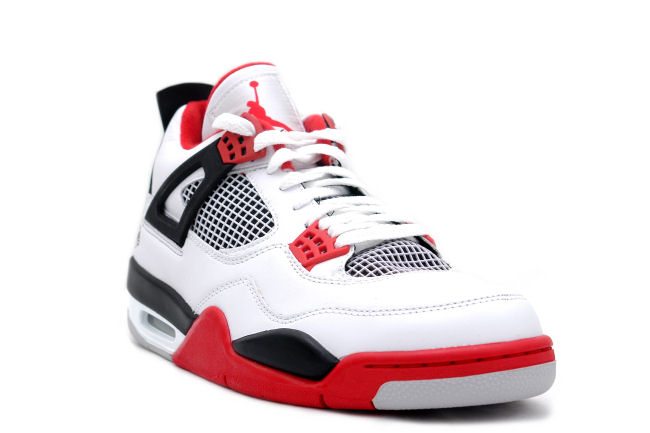 In May of 2005, a limited edition version of the Jordan 4 Fire Red was made available exclusively on Jumpman23.com. Only members of the website had the ability of purchasing a pair of the Laser Jordan 4 Fire Reds. At $200, many considered this to be a steal. So many that there are estimates that more than half of the Laser Jordan 4 Fire Reds were bought with the intent to resell. These retro Jordans hit eBay immediately after orders were confirmed. Some sellers were fetching over $500 for this package that they themselves had not yet received. The Jordan 4 Fire Reds caused complete havoc.
Nike realized how successful the release of the Laser Jordan 4 Fire Reds were and immediately went back to the drawing table to discuss a future release of the Fire Red Jordan 4. Rumors spread like wildfire and sample pictures were leaked onto the shoe boards. Once again, chaos was brewing.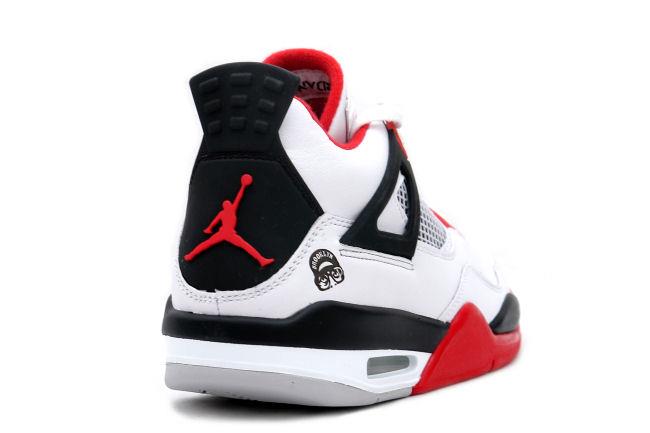 This time around, the Air Jordan 4 resembles the original (OG) Jordan IV Fire Reds. First, there is no laser etching on the upper of the shoe. Secondly, rather than having suede pieces holding the lace loops and back, they were made of TPU. Lastly, and most importantly, the Jordan 4 Fire Red will be available to the general public and will not be an online only exclusive. Something different about the Jordan 4 Fire Red retro as opposed to the OGs is that on the back there is a "Jumpman" instead of the famous "Nike Air" symbol. In addition to this, Jordan Brand placed a Mars Blackmon image on the back portion of the shoe. The Air Jordan IV is Spike Lee's favorite Jordan shoe of all time.
The date is set. The price is set (and relatively cheap). The shoes will be releasing just about everywhere. All we can do is wait. The countdown is on and isn't approaching quickly enough for many of us. The release of the Air Jordan 4 Fire Red "Mars" will be one of the biggest Jordan releases ever.
Air Jordan 4 "Mars Blackmon"
Colorway: White/Varsity Red-Black (Fire Red)
Style #: 308497-162
Release Date: July 22, 2006
Price: $115