Who likes to wait? Not me not you.
However, 15 years ago today, Jordan Brand turned August 21st, 2004 into the 4th of July by retroing the most patriotic pair in Mike's catalog for the first time ever. It was on that day the Air Jordan 7 "Olympic" finally re-released.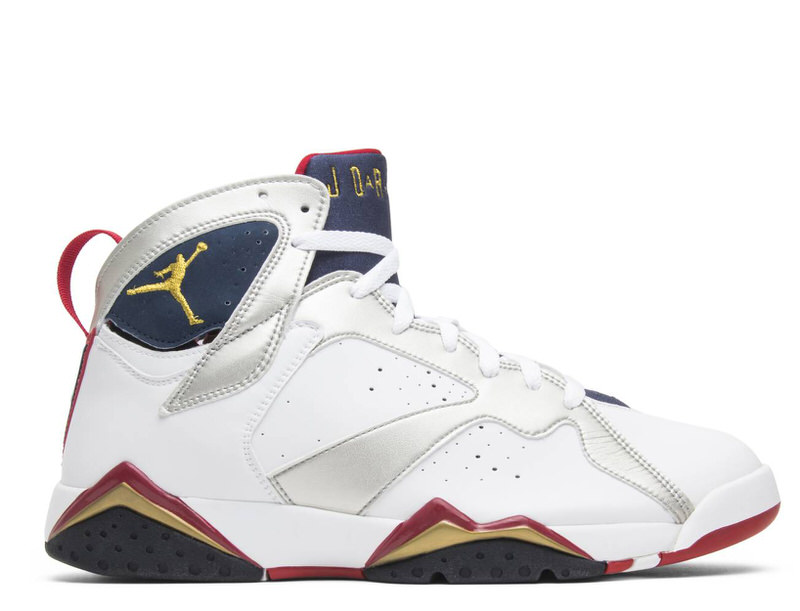 Made memorable by Mike during his Barcelona basketball exhibition, the silver accented pair that he wore en route to gold was first released in the summer of 1992 but went on an almost twelve year absence after its debut.
Coming back in a loaded Fall 2004 lineup, the Olympic 7s were the choice of OGs while younger cats chased Air Jordan 4 retros in new Cool Grey and Classic Green colorways.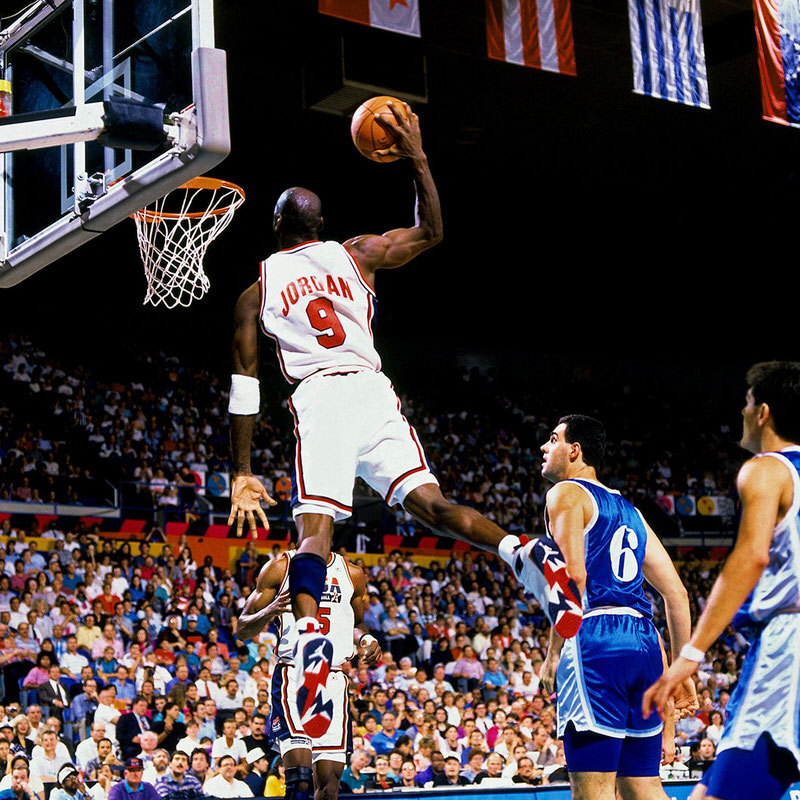 Returning with the #9 on the back and the always iconic retro card, the Olympic 7s were a hit. They were also pre-meme fodder on NikeTalk after someone in a What Did You Wear thread suggested they be rocked with Michael Vick's black and red Falcons jersey.
While only those with a good sense of humor or bad sense of fashion would sport said pair with the uniform of Madden's ultimate cheat code, Carmelo Anthony would rock the pair during the 2004 Summer Olympics.
The Air Jordan 7 "Olympic" retro would follow December 2002's return of the "Raptor" 7s for the first time as well as the debut of the "French Blue" 7s.
In the time following the '04 Olympics, the shoe would come back in 2010 as part of the World Basketball Festival inspired "For the Love of the Game" Pack with an embroidered heart, stamping the shoe in similar fashion to say the "Mars Blackmon" 4s.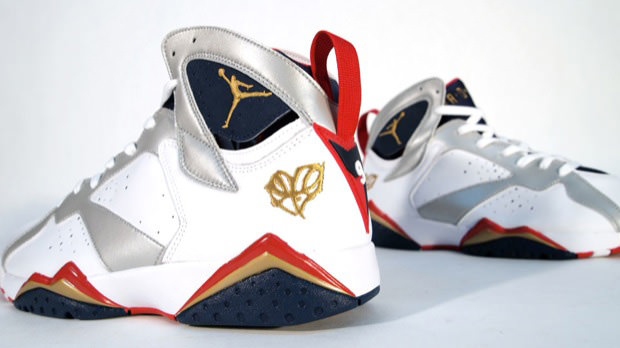 In 2012, the Olympic 7s would return yet again to celebrate that summer's Olympic Games and the 20 year anniversary of the OG.
Two retro releases in the early '10s certainly caused fatigue then, with an "Olympic Alternate" in 2016 proving at least interesting.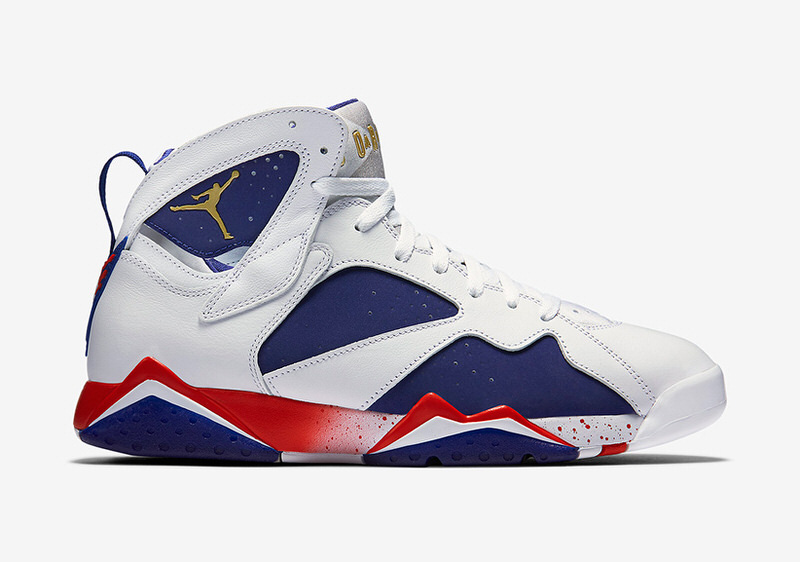 With time passed, we're pretty sure a proper remastered retro in 2020 for the next Olympic outing would be appreciated.
Maybe bring back Chris Paul's gold graced PE?
Only time will tell. However, it was on this day in sneaker history when many a longtime Jordan fan copped what could be their grail or for some the shoe that started it all.
Thanks, Mike.