On this day five years ago, a retro Jordan released for the first time that still has clout and now has a sequel.
It was on August 16, 2014 that the Air Jordan 14 "Ferrari" first launched.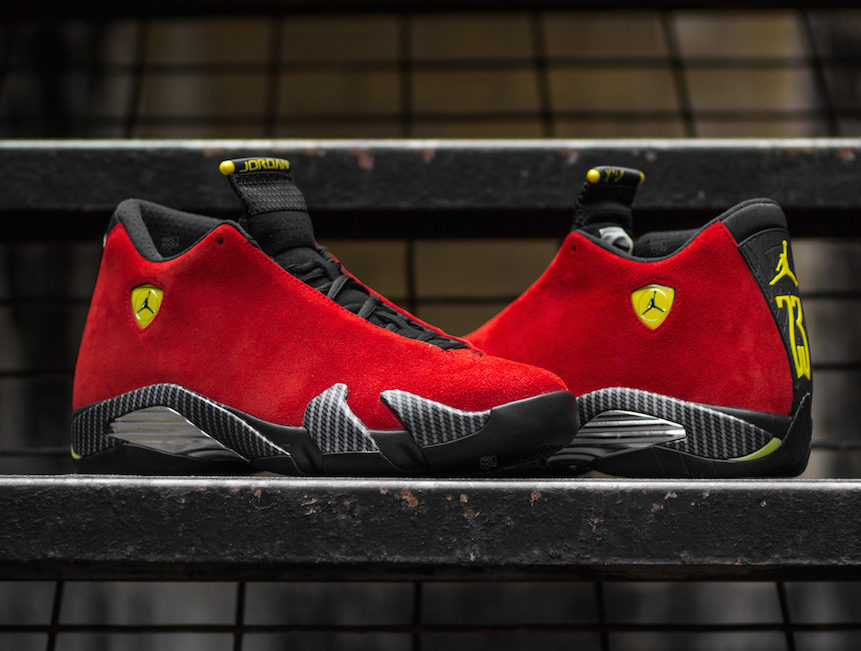 Inspired speedy sports cars, the Air Jordan 14 was a big step into what the next decade of Jordan Brand would stand for: luxury, mature design and inspiration removed from the hardwood.
The inspiration would show itself in many ways on the Jordan 14's final design from its aggressive stance to its familiar branding.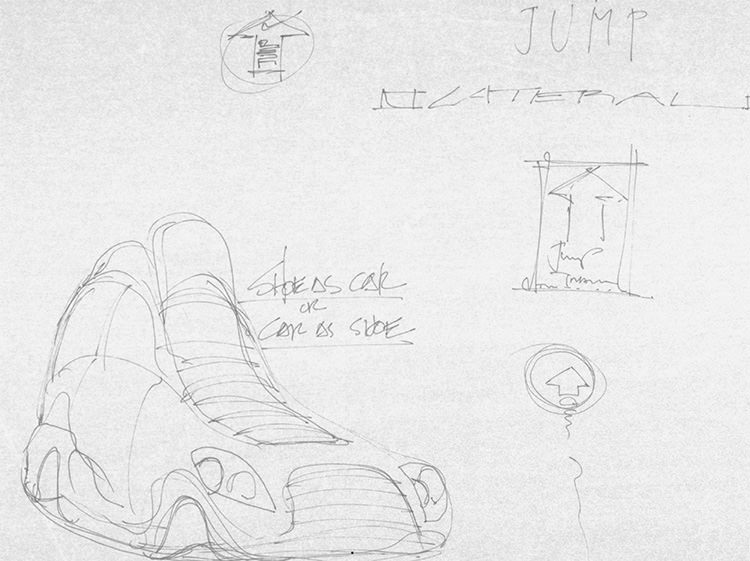 Leaning all the way into the sports car inspiration while hitting the trend timing perfectly in regards to red shoes, the Air Jordan 14 "Ferrari" was an in the moment stunt that actually made sense.
From the mall to the hardwood to the red carpet, "Ferrari" 14s were both well worn and well received.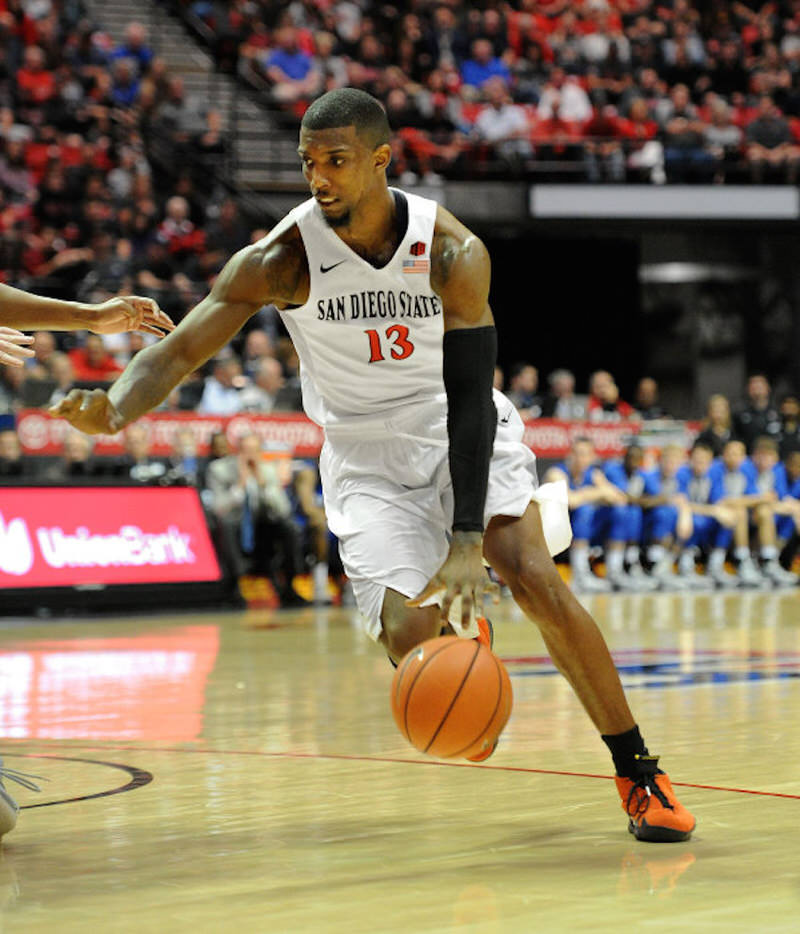 One potential call for complaint? By releasing in Summer 2014, the shoes launched just month before the Remastered Retro program. While this made for a slightly lower price tag one could say it also made for lower quality.
Revived in 2019 with similar styling but a flipped palette, the Air Jordan 14 "Reverse Ferrari" brought a yellow upper to the same idea with improved quality.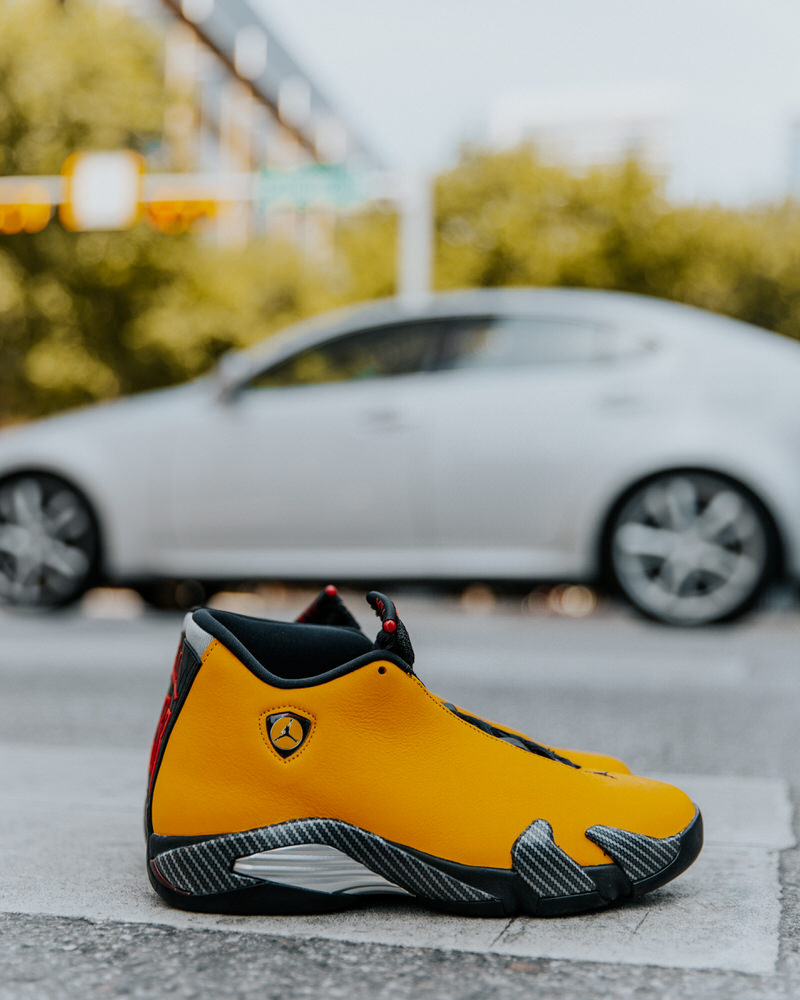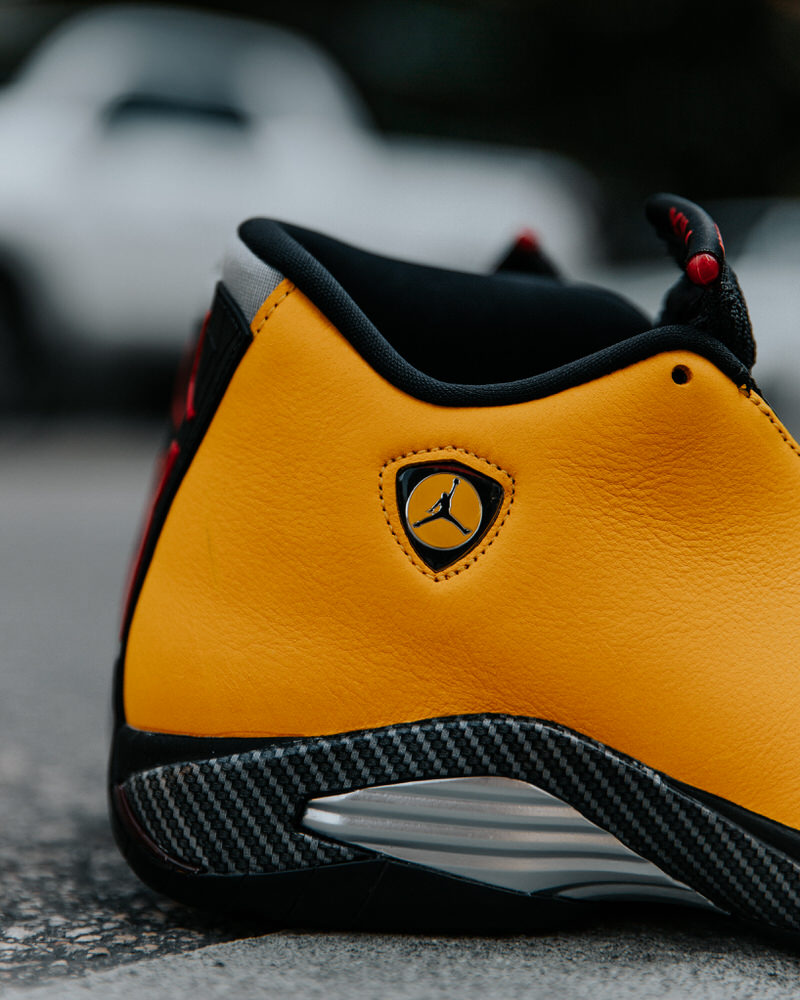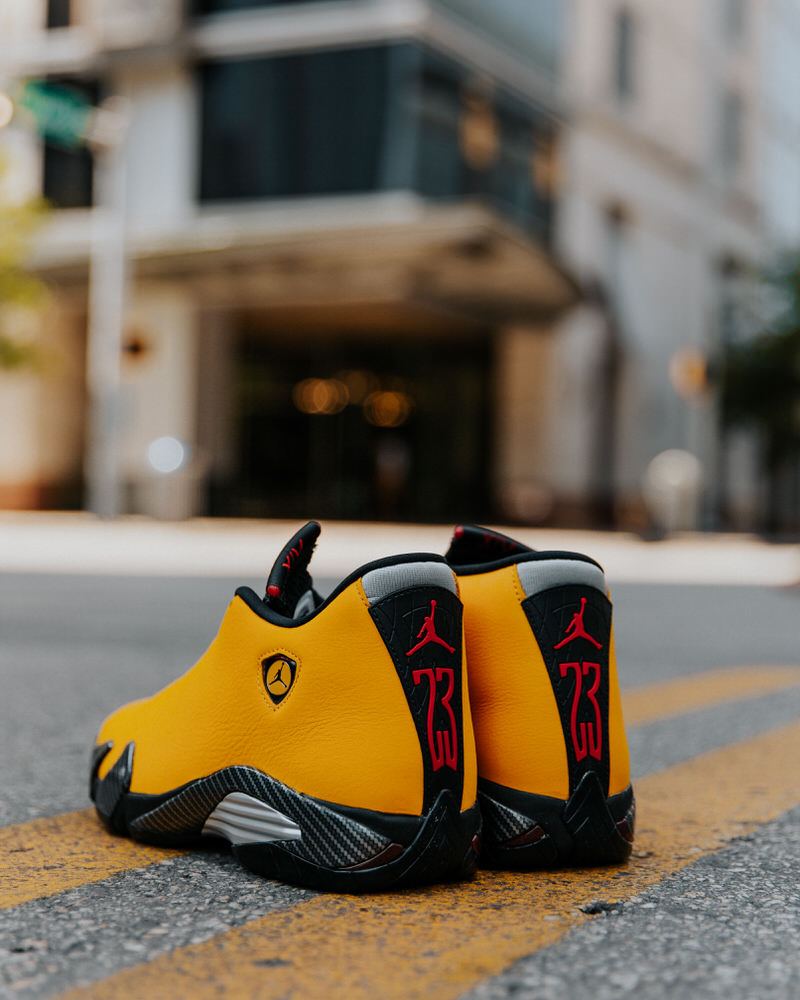 Is it time for a remastered Air Jordan 14 "Ferrari" release?
Let us know on social and let us know if you copped these five years ago today.