The Air Jordan 1 "Banned" is more or less the shoe that started sneaker culture as we know it today.
Making the NBA athlete the signature star after such title was previously owned by tennis, the lightning in a bottle combo of a once in a generation athlete paired with a still memorable marketing campaign revolutionized footwear and made the brand from Beaverton one of the most powerful in the whole world.
While some shoes less than ten years old these days can come unglued, crumble or fall apart due to aging, the full grain leather upper of the OG Air Jordan 1 and stitched sole make the '85 favorite last the test of time.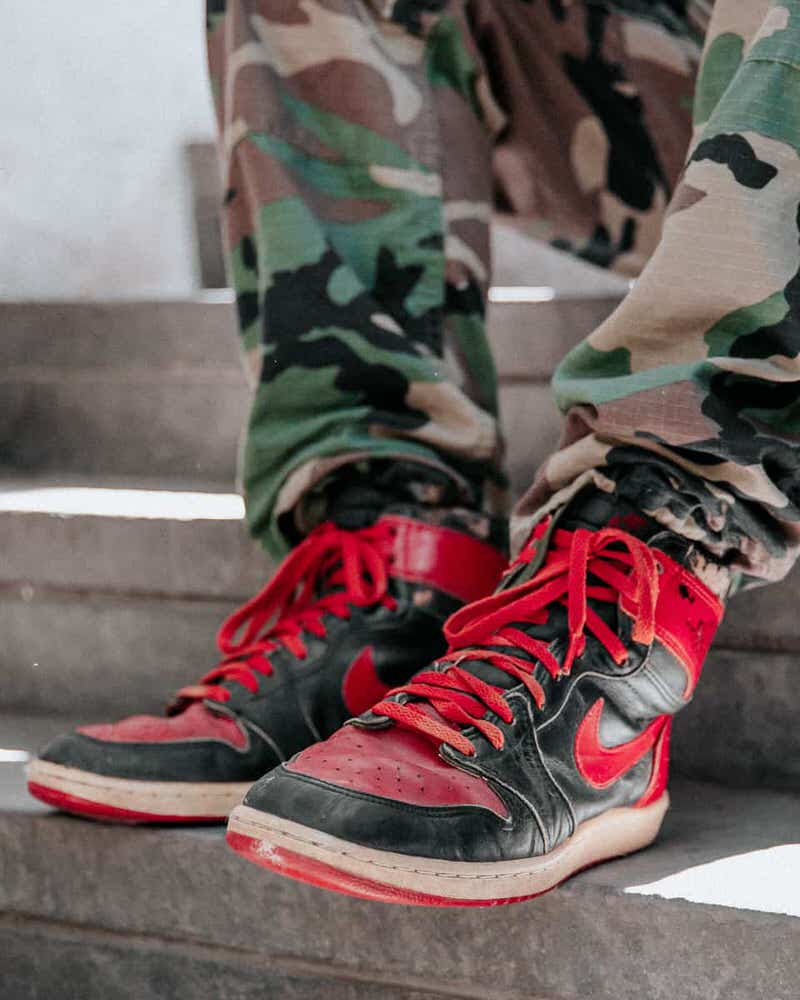 How do we know? We've seen it with our own eyes. Owned and worn by our main man Gabe of Daily Rotation ATX, check out on foot shots of the shoe that started it all from our own Rob Mata above below.
Would you rock a pair of OGs from '85 if you had them or put your pair in a glass case? Let us know on social.