Twice a year, Agenda Las Vegas proves to be a meeting place for anybody and everybody in the sneaker and style industry. One survey of the floor over the three-day run this season saw the likes of Jeff Staple, Andre 3000 and Marshawn Lynch making the rounds, with the likes of Jim Jones, Migos and Shawne Merriman repping their brands, shopping booths or just roaming the floor.
While all those big names impress, Agenda is home to some slightly less recognizable feet and faces that are incredibly important and most certainly making major moves and influencing the industry. So, who are they? They're the store owners and buyers that make the tradeshow and shop culture what it is.
While at Agenda Las Vegas, we chopped it up with a few of our favorite folks in the retail space to hear their take on everything from adidas' current momentum to the rise of the SF-AF1 to what trends they see coming next. Keep reading to hear what they had to say.
Will the adidas run — Boost in particular — continue in 2017 or slow down?
Dionte' Johnson (Sole Classics Columbus): I see it continuing. The reason why is that it's not a gimmick: it's actually comfortable. There was a gimmick with some of the other shoes because they were sleek but you weren't getting much out of it. With Boost, it's comfortable and people understand that it's comfortable, so even when the hype kinda dies down people will still lean towards Boost because of the comfort. I think they've got a good thing going and now that they're trying to figure out how to put the Boost into insoles as opposed to just the Boost sole? I think that's going to go a long way. That's the future because then they can put it in the rest of their models. [Editor's Note: We scored a preview of Boost insoles via the new Ultra Boost cleats that dropped for Super Bowl. Oh, the possibilities…]
Duki-Yu (MAJOR DC): I think adidas has leveled the playing field a lot to where every kid nowadays wants the same thing. With a lot of the hype driven product like Yeezys or anything that has confirmation of being limited — I don't even think it's so much of a cool factor — it just creates the mindset of 'I need to have it' because that will prevent the next person from having it and will enable the opportunity to trade it or flip it at some point. I think one thing that adidas could improve on is that they always seem to be under delivering [from an allocation standpoint]. That helps drive the demand and excitement at retail level because people nowadays just want to have anything they're told that they can't have, they seem to grow more affinity towards that.
Blends LA Crew: The Boost train hasn't slowed down yet. We picture that it will be slowing down in the next six months because the performance is not as heavy. I can see it slowing down some though because there are too many styles. [To us], performance running is definitely slowing down and people are out there looking for something new.
Ro Spit (Burn Rubber Detroit): I think it's going to continue. The dope thing about adidas is they are pushing the envelope as far as the design and the new technology. I think it's only going to move forward. Another thing I like is that they are doing a lot but everything is not everywhere if that makes any sense. Like with Ultra Boost, overall it's everywhere but if they do a drop of like ten different colorways we may only be able to get two or three colorways. I think that's dope. If they continue to spread it out like that and not just put everything everywhere they will always be in the mix.
Is the Nike SF-AF1 the brand's next big hit and will it translate to other cuts or inline AF1 sales?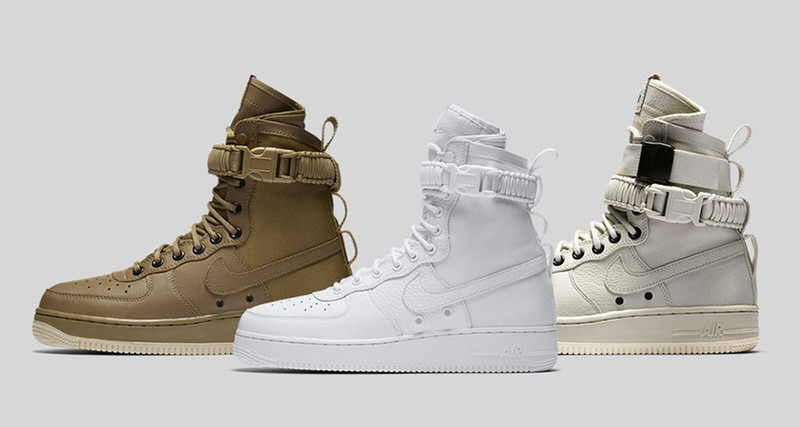 Ro Spit (Burn Rubber Detroit): The high top SF-AF1? That's probably the hottest shoe right now. People call the store, people ask for them in the store. I have seen a mid top pair that is probably coming out in the summer or maybe in the fall. They're dope, too. They're a little bit lower with no Nike sign. I could see them doing a low. I haven't seen it, but I can see it. I don't know if the SF-AF1 will translate to the low top having more sales though. I think how high the SF-AF1 and the whole silhouette of it is what makes it what it is. In the low top I can see it, but I still think highs will do better. But when the high tops hit last fall at ComplexCon? That timing was perfect.
Duki-Yu (MAJOR DC): The initial release did really, really well. But I think all of us when we did our orders and pre-books, a lot of us didn't have enough buying dollars left for a sub-$200 shoe or they just didn't give us enough of an allocation with all the other Air Force 1s that were coming out. So, I think a lot of people under bought and I think that sort of helped to make the hunt really intense. [Increased inline Air Force 1 sales] hasn't happened so far, but if anything it's helped to create a new customer for Air Force 1 models. Those customers tend to be a little bit more premium driven so there's almost a business opportunity for more premium Air Force 1s. But the guy that's used to paying $80 or $90 for a pair of Air Force 1s? That's never going to change. He's either an Air Force 1 guy or he's not.
Blends LA Crew: We think the SF-AF1 and the AF1 Low customer are two different customers.
Dionte' Johnson (Sole Classics Columbus): We sold out of the SF-AF1 like crazy. They're all day one sellouts. I think it's the perfect reiteration of a classic shoe because this is the first time they captured different worlds and meshed them together perfectly. I still think it has a lot of legs left. The only problem with the upcoming mid is that I don't think it has as much of the military look as the high. I still think the SF-AF1 has some legs regardless, but if they start churning out too many colors and throwing volt on it they could drown it out, but I still think it has some longevity. The whole military look is always gonna be relevant in some way, shape or form.
What trends do you see emerging in your market?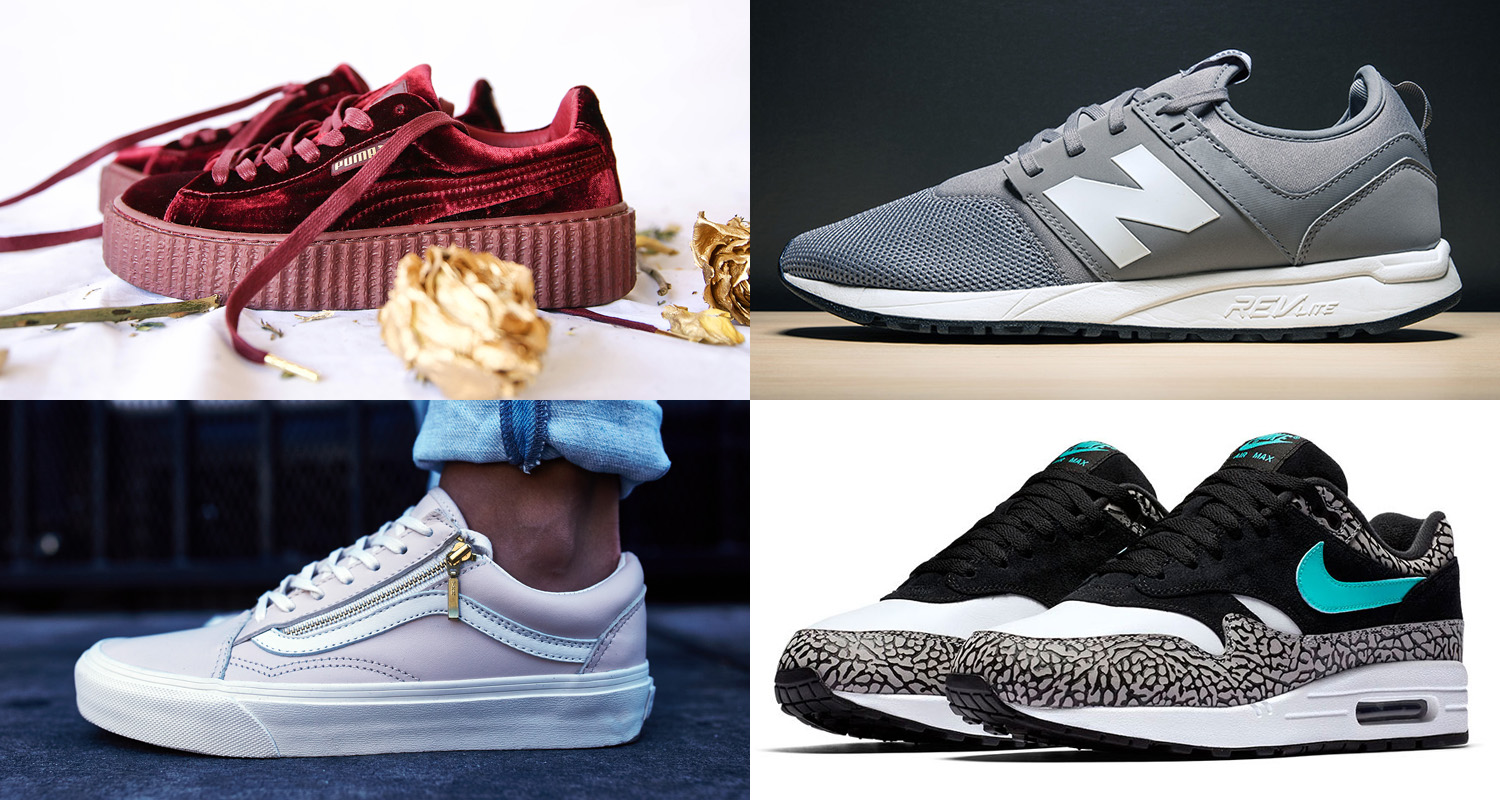 Duki-Yu (MAJOR DC): I still see Rihanna as just an unbelievable force right now. I think for a lot of the girls that were buying GS shoes, all those dollars have transitioned over to Rihanna dollars and I expect them to continue to grow.
I've been in the business a long time and trends come and go, but I think the old styles and trends are getting recycled back quicker. We're seeing product cycles become much shorter. The other thing is whoever can deliver more active market programs — whether it's shoes or apparel or hats or whatever — whoever can deliver what the customers want faster to the market rather than rely on forecast? That's the name of the game right here.
Blends LA Crew: Tech is the biggest trend in LA. I mean with Boost technology, especially in SoCal, everybody is waiting for the newest Ultra Boosts and NMD variation they can find. As for clothes, Carhartt is definitely one of our favorites right now. At Agenda Las Vegas, we're really just looking for something different. Really just anything that stands out. Like, the New Balance 247? That's been in the works for two years and we've been watching it grow. It was a HUGE surprise and what a hit it was.
We still think Nike is coming up because when you look at their higher fashion collabs with COMME des GARCONS they sold out so fast and next season they're doing crazy things with the Air Force 1. The trickle down effect usually takes maybe two years, but Nike is definitely coming back. Not yet, but it's soon to be the high fashion space. Then bulky sneakers seem to be trending pretty hard — chunky, bulky, boot styled silos.
Ro Spit (Burn Rubber Detroit): For footwear trends, everything I'm seeing is more toned down and the crazy colors aren't cool — people are overlooking that. Ultra Boosts and NMDs are running everything. They are running everything, man. It's crazy. With NMDs, Boost and Air Max Day coming up I think it's gonna be runners through the whole summer. I always see something out at Agenda. There's always something here that will just catch your eye that you didn't know you'd see.
Dionte' Johnson (Sole Classics Columbus): For us, we continue to make strides with our Vans. It may sound cliché, but the Old Skool still has so much juice left. There's still so much that they can do and there's still so much that they did with it a while ago that people missed. I still think they have a lot of legs and as long as Vans doesn't overdo it I think they'll be fine with those for a long time.
With court shoes, I know a lot of brands are focusing on it right now but I think people are gravitating to the more organic ones. You know the whole jogger phase brought in runners, but now court shoes and skate shoes are inexpensive and look good with jeans. I don't see those going anywhere anytime soon and it's never really been the focus project for many.
Finally all the brands are catching up. You've seen a lot of brands stepping up their game in that regard. Some have over bit a little bit, but for the most part everybody is finding that rhythm of what makes them different from everybody else. I mean Nike is still Nike — no one can beat their numbers — but people are finally realizing that you can be as fashionable in a pair of $70 sneakers as you are in $250 sneakers. Back in the day you had to buy Nike Basketball or some certain type of technology to be cool, but now people are figuring out how you can put things together. For our customers, you can come in and buy two pairs of Vans or ASICS for the same price of one shoe and you're still being accepted by your peers as cool. That's the biggest gap that's closed since I was little, you know what I'm saying? Back then, you had to have the brand new Js or the brand new this or brand new that. You don't have to do that anymore.
At Agenda it's always exciting seeing new brands. For us, we like the conversations and experiences. A lot of people are in a space where apparel is down so everybody is talking about how they're reinvigorating their lines. I like that, because with that adversity I think it's going to make a lot of new people emerge. I'm looking forward to what's next, not necessarily what's right now.
Thank you to all the participants. Click on their store links in bold to see what they've got cooking and click here for the rest of our Agenda coverage.