Extending the outsole in a major way, the adidas Yeezy 451 Prototype as revealed by Kanye West on Twitter earlier sees the Yeezy line even edgier than before.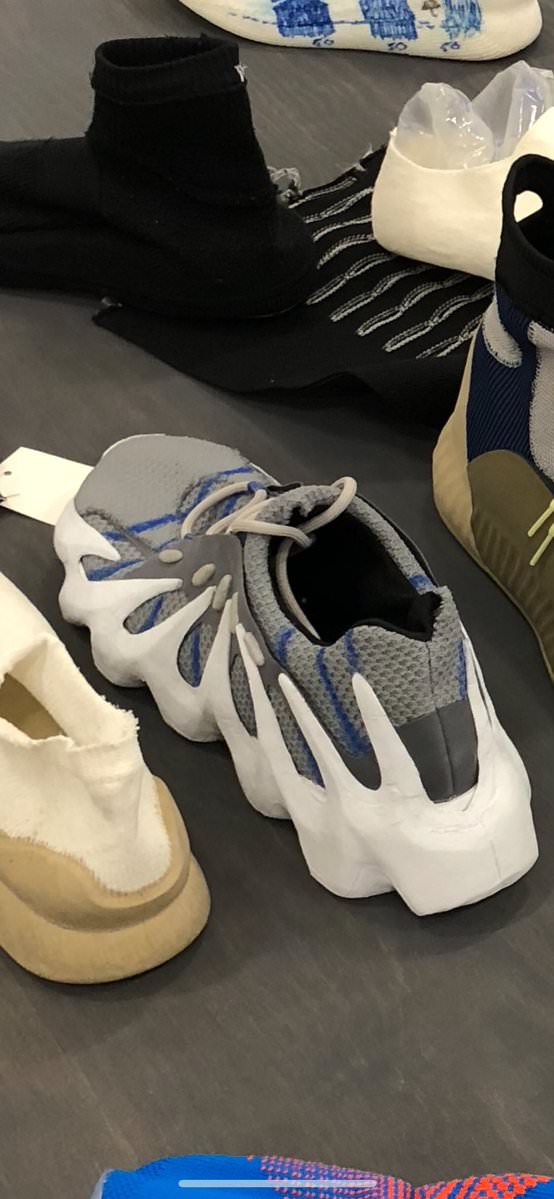 Somewhat similar in styling to that of the Nike Air Breathe Hoop from the late '90s or even some funky trail runners in regards to its stance, the spiky and rounded outsole is protruding in every way imaginable, extending to the upper and bowing out towards the heel.
In addition to its sturdy sole, a mesh upper with blue veins aesthetically sees an odd performance spec in regards to a molded ankle collar devoid of a tongue. To top it all off, a funky grey eyestay and taupe laces add just the type of contrast you'd expect on an oddity.
Surrounded by samples, there's no release date for the Yeezy 451 at the moment, but in a sea of sneakers you'd think he showed us these for a reason, right?