Fear of God.
Very rarely do you see a brand pop up in the industry and take flight from the gate. It's almost redundant to say Jerry Lorenzo and Co. have had a few great years in the industry because they've literally only been out for a hot minute. But in this time he's been able to craft the most simple of silhouettes and designs that are now highly replicated. Without further adieu, let's get into how Fear of God came about and how Jerry Lorenzo himself got started.
Early Days
Jerry was born in 1976 in Sacramento and his family moved around a bit before settling in Chicago. His pops, Jerry Sr., was a minor league coach which prompted the move initially. He'd previously played for the Detroit Tigers and others, and had coached in the minor leagues before snagging a managerial position for the Chicago White Sox and New York Mets.
With parents being devout Christians, they'd often read devotionals together, particularly My Utmost For His Highest by Oswald Chambers. Between that and growing up in suburbia, he got put onto classic rock music and other artists in similar genres – themes that would serve as a bedrock for FOG.
He'd also start collecting vintage tees heavy at this point and amassed a collection so big, he'd later sell it at a pop-up for $1 a piece. After graduating high school, he enrolled at Loyola Marymount University in LA to study business and started working at Diesel and Gap to support himself.
"I've always worked retail, I went to grad school and from there went and worked a corporate job in sports. I was in sports eight years doing deals, but all through grad school retail was my gig. Whether it was GAP or Diesel – I got to a place where I had a little bit of extra money and I was doing a lot of shopping and because of my retail experience I instantly knew what was missing from these department stores, I knew what was missing from the boutiques, I knew what was missing online. So I started to make those pieces [myself]."
"I went downtown and met with different people and tried to figure out, 'How do I make this cut off hoody with zippers on the side?' From pattern maker to pattern maker, to losing fifteen to twenty thousand dollars and people stealing and lying; I went through all that. I taught myself all through mistakes, but I never lost the knowledge of knowing what I know – that kid and what the market really wants. The kid that's settling for a hoodie that doesn't really fit the way I know he wants it to fit, but because it's the best one on the market he's going to get that. That kid is always in the back of my mind."
After graduating with an MBA, he landed a job at a sports agency in Chicago with help from his Pops. This allowed him to mingle with different sports stars and artists and eventually he'd moved back to LA to start hosting nightclubs with a friend while still working as an agent. Eventually, his club would feature faces like Kanye, Cudi, Big Sean, Virgil, Wale and others. It even got put in Keri Hilson's "Knock You Down" and Tyga's "Still Got It" videos.
Most notably around that time, he met Dodgers' Matt Kemp and began representing him as a sports agent and shortly styling him after which started the inception of Fear of God.
2011
One day, while shopping for Kemp, he realized that there were plenty of things he wanted for his client that weren't available. So, he decided to create them.
"I did it for him, but also for me," he says. "I felt like there was something missing in my closet, and if it was missing in mine then it must be missing from yours, too."
The market was saturated with loud brands at this time and no one other than John Elliott was really doing basics justice so this led him to start designing one of his earliest pieces – the short sleeved hoodie.
Not long after he found himself designing multiple pieces, going around local LA factories, learning how to cut and sew and losing money he invested from his nightclub ventures in the process. But thankfully at the end of the year, he'd have enough pieces to start his first collection.
While visiting his parents and after a meditation session they got to talking about a devotional from the aforementioned My Utmost For His Highest. In there, Oswald talks about the Fear of God that mortals should have whether it be the respect for knowing God or through being distant from Him. Needless to say, he took it and ran.
2012
Highlights: First samples, APC Collaboration
By now, Big Sean was the first to start the hype. Jerry's soon to be wife Desiree knew Sean's stylist and introduced the two. He'd go on to show her samples of clothes he thought Sean might like and she took a couple back to much praise.
First with the long sleeve essential tee then the black short sleeve hoodie, this seeding led to Kanye seeing the pieces on Sean and getting in contact with Jerry. That, of course, led to Lorenzo giving 'Ye some samples and showing him the rest of his collection. Kanye was so impressed, he took Lorenzo under his wing and allowed him to help out on his upcoming APC collaboration.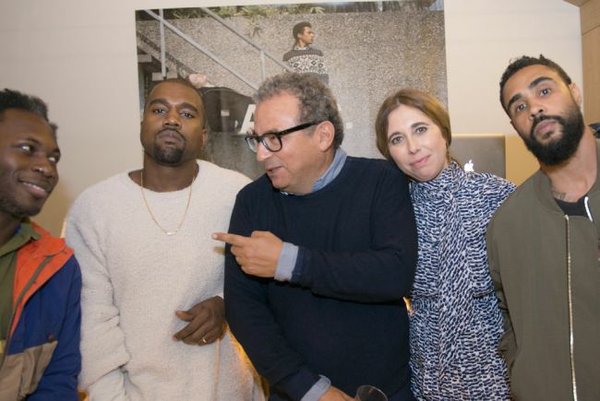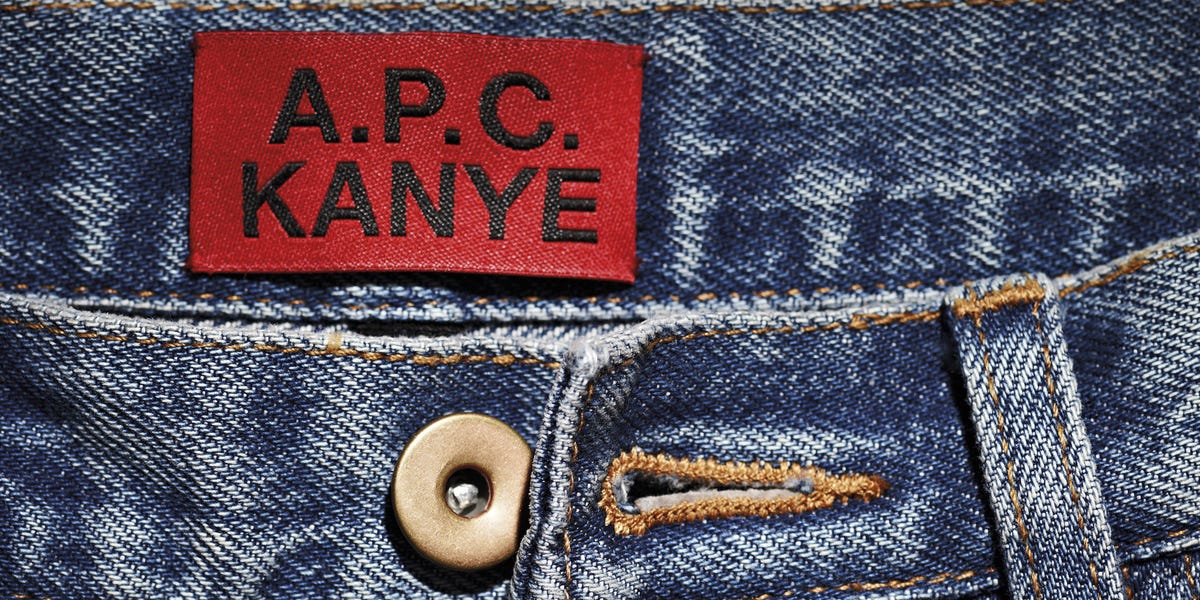 2013
Highlights: First collection, designer on the Yeezy tour merch and YEEZY brand
By now, with co-signs from the hottest camp out at the time, heads started turning to the brand despite not even having a first collection. But in 2013, he'd officially release his first season.
It'd feature pieces we saw Kanye and Sean in as well as eclectic pieces like the leather kilt and side zip hoodie. He'd also be tapped for the Yeezus Tour merch and the YEEZY imprint. Around this time he'd also be blessed with two twin girls, making him a father of three having already an older son.
2014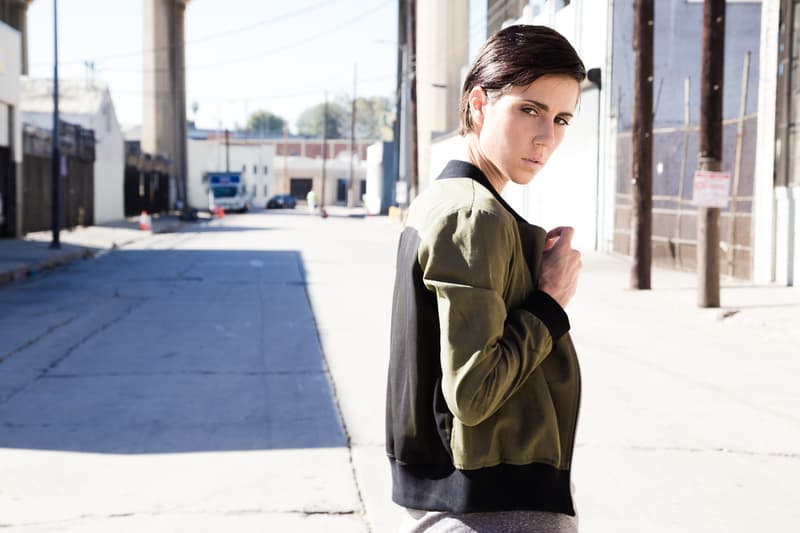 Highlights: Collaboration with C / C H R I S T, second and third collection
In 2014, he'd go on to release the second and third collections which kept in line aesthetically with the first. Almost so identical there's not much to delve into, although the third collection did introduce a pair of sweatpants we never knew we needed. He also linked up for a Bomber jacket and other pieces for C / C H R I S T's first women's collection and had his first pop-up store.
2015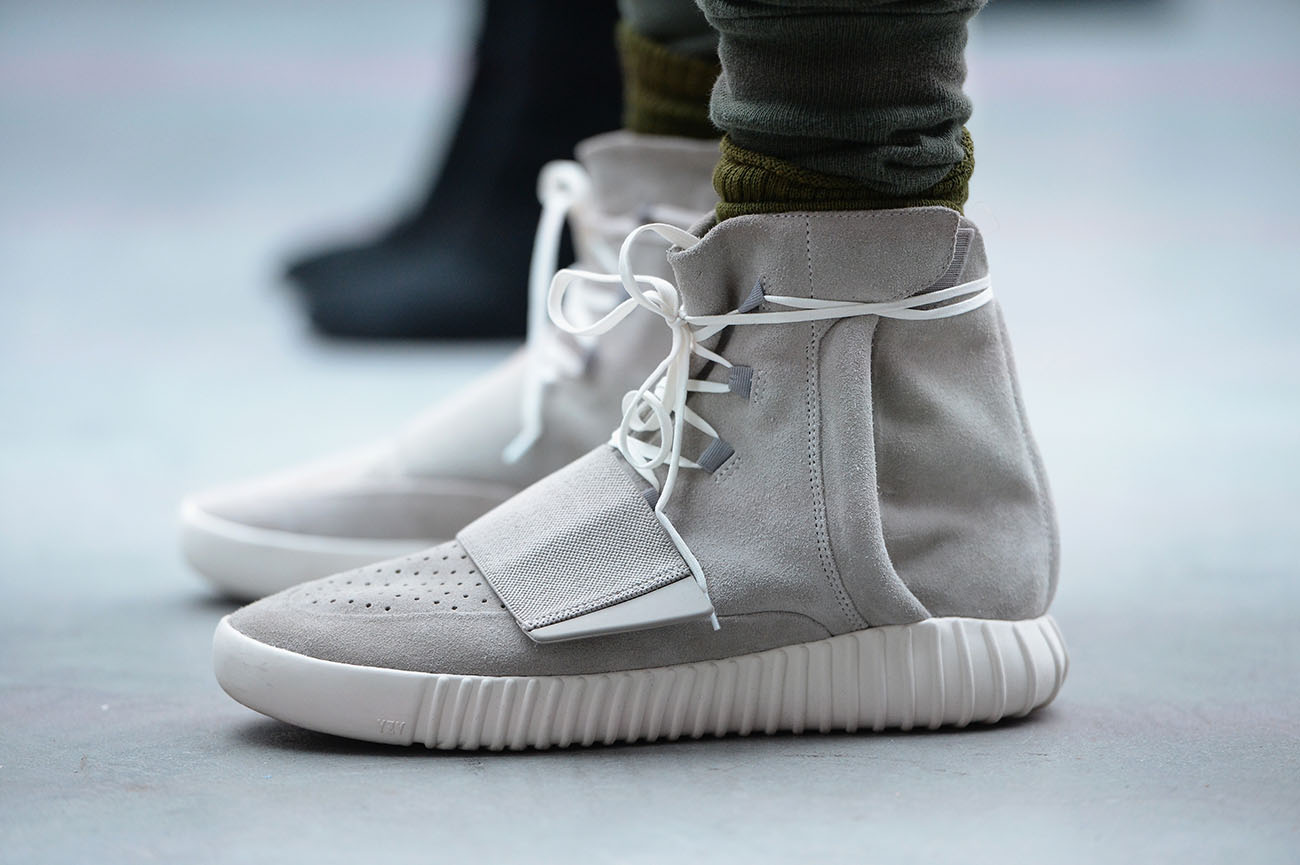 Highlights: Collaborations with Ne.Sense, RSVP gallery pop-up, fourth and fifth collections,  PacSun first collection, Yeezy 750 release
The vintage tee wave would become the hottest thing since sliced pumpernickel by 2015 and by the fourth collection, Fear of God would pretty much be the 'it' brand. He'd start dabbling into footwear with the high military boot and a mid basketball sneaker, closing out the year by getting married and starting a diffusion line called FOG with PacSun which included scaled down pieces at affordable prices.
While most of the designing was likely done in 2014, 2015 was the year the Yeezy 750 released in which he assisted Kanye. When asked by Joe La Puma on the experience he said, "It was an experience I'll never forget, man. It was just-working next to 'Ye. Say what you want to say about him, he's probably the hardest working person that I've ever worked with. Just to watch how particular he was, watching him push Adidas to places and territories that they hadn't been before. You know, so a lot of the behind the scenes was [a] pretty big learning experience for me and what I'm doing now."
2016
Highlights: Justin Beiber Purpose Tour merch, collaboration with Chapel NYC, Vans, mastermind JAPAN, KITH, & Union Los Angeles, footwear line debut, FOG second collection
2016 was a promising year as he'd collaborate with newly converted Justin Bieber for a VFILES pop up for his Purpose Tour merch. This was a huge milestone as it introduced the brand to a crazy huge audience who might have never peeped his work before.
Other than continuing to debut his military sneakers and his PacSun line, the only side jobs he did this year was Mastermind and Union capsules. Most importantly he gave back to the homeless.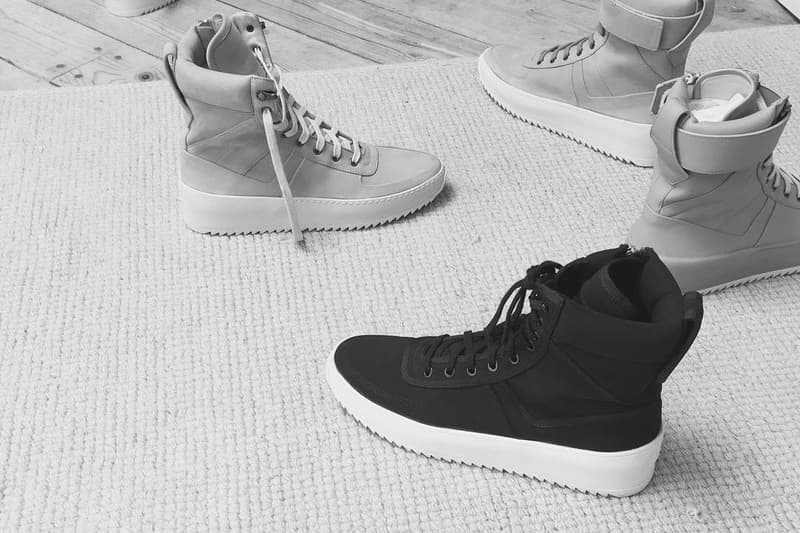 2017
Highlights: Collaborations with KITH, READYMADE, MLB, New Era, Evident Future & Patron, Vans, fifth collection and tour merch for Jay Z and Kendrick Lamar
In 2017, Jerry would pump out his fifth collection along with more sneakers, this time digging back into his baseball roots and family ties with his 1987 line. 
He continued to push the brand forward as he'd collaborate with Vans, MLB & New Era, Chapel NYC and READYMADE. He'd even design more tour merch for acts like Kendrick Lamar's DAMN, Jay Z's 4:44, and Janet Jackson.
2018
Highlights: PacSun ESSENTIALS debut, shorts for MR PORTER & The Webster, capsules with CLOT and SSENSE, Marvel Studios' Black Panther cast-only jackets, Warren Lotas collaboration, a personalization program, sixth collection, Pyer Moss interview and Nike FOG 1 release
By now, he'd shut down the diffusion line with PacSun rebranding it Essentials, detaching the two lines and giving each brand a clearer focus. The sixth collection featured a Jared Leto and lush outerwear centralizing an overall grey theme.
A few collaborations he did this year include his work with The Webster, Warren Lotas, Marvel Studio's Black Panther, and even SSENSE and Neiman Marcus exclusives. And while he's been adamant about giving us new Fear of God footwear, the biggest thing the streets is waiting on is his Nike collab.