Looking for revenge or looking for some trends? While Summer '16 was all about Boost, Boost and more Boost, this spring will see more diversity in design but also more of the same staples. From can't miss collabs to revitalized re-retros, the sneaker scene will be more spread out this season (and year) with different looks and different lanes providing some flavor to a market that's become somewhat stale. Which shoes will shape the culture? Hear our picks in the 10 Sneakers That Will Dominate Spring 2017 below and share your own in the voting poll and comments section.
**Editor's Note: I messed up on the poll, updated below — thanks Jomark!**
Nike Air Max 97
Nothing new is happening in North America. How do we know? Because the most culturally relevant rappers in the US are going to the UK to find flows and fashion tips. From Rocky and Nast to The Boy Aubrey, the Skepta shaped Grime scene has been bubbling for quite some while but it's finally catching on Stateside in both sound and style. The Nike Air Max 97, an amazing model that's hit outlets and sales racks domestically in numerous retro runs, is suddenly a chase worthy shoe because of a region that's been rapping rough and rocking runners tough for years despite an underdeveloped American fan base. That's going to change in 2017.
adidas INIKI Runner
The athleisure wave hit its commercial crest about two years ago, but regardless if you were popping off in parkour or getting laced at Lululemon, being comfortable will always be cool. Appealing to coziness while capturing '70s retro groove, the adidas INIKI Runner bares Boost and harkens old school appeal with no need for '90s nostalgia. Whether your look is tapered, Tumblr or tracksuits straight out of Dude, Where's My Car? these will work on anyone and everyone with more intrigue than Ultra Boosts.
Air Jordan 4
For every 1000 people you follow on IG, only one handle will actually get the KAWS x Air Jordan 4, wear them, and keep them. So, how can the shoe dominate a whole season? Well, the KAWS collab will dominate search engines, resale apps and social stunting, but its base silo — the Air Jordan 4 — has proven to be the most fashion friendly AJ this side of the 1. Adopted by actual influencers like A$AP Rocky, A$AP Ferg, Travis Scott and every other young cool kid that grew up on Kanye and Cudi, this artist inspired collab and its inline iterations will get their fair share of wear both in CSS and IRL.
Reebok Workout Vintage/Reebok Club C
The word 'youth' is tossed around a lot these days, but despite blue dreads and mumble rap making adults wonder what in the world is going on, expect young adults to dress more like the parents they rebel against. Sure, we'll see '70s steeze as the wave of the gutsy, but in general grandpa shoes and glasses are the easy access purchase to careless steeze with limited investment in time or token. And you know what? When it comes to retirement home retros, nobody does it better than Reebok. Whether its the NPC, Workout, Club C or the hybrid of the latter two these will wear well with or without a walker.
Nike VaporMax
Nike Free and Nike Lunar caught wildfire in the suburbs, but it appears that VaporMax cushioning is made (or at least marketed) to be completely cool and contemporary with less care for actual running (**UPDATE/Editor's Note** Ray P  just got a pair and we can confirm these are actually FIRE comfort wise to run in). Sure, we won't know how they time out on the track or trail until they actually hit retailers, but for now they've definitely captivated the internet with a Comme collab and edgy appeal. While we can bet they'll eventually aim for mass appeal, for the time being they're as new and niche as it gets.
adidas Yeezy Boost 350 V2
For many moons and sleepless Saturdays, casual and committed sneakerheads alike have camped out on comps and played lotto just to have some Yeezys in their Serato. While most haven't hit a scratch figuratively, metaphorically or even digitally, there's still great hope in the "GR Kanye kicks" that don't have Calabasas on them but rather Boost. Could the "Triple White" 350s be that shoe? We don't want to get anybody's expectations up, so we won't. But whether it be 100 pairs or 1 million pairs released, people will care. How many models can you say that about? At the end of the day, it's still Ye.
Nike Air Max 1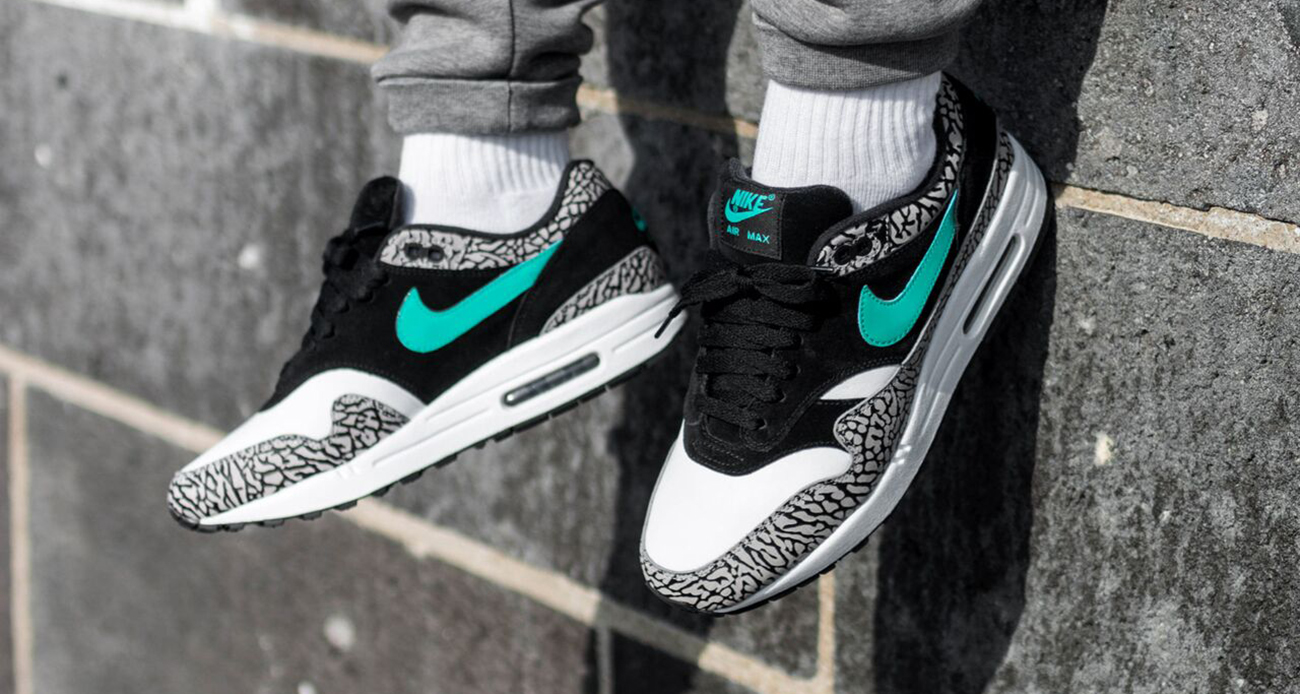 Will the Nike Air Max 1 move in malls in contemporary composition or color schemes with no story or history attached? Probably not. Still, the Nike Air Max 1 in atmos and OG editions will be chased by heads all spring far after their drop date by a culture that no longer cares about release dates or retail. Air Max Day, Month or Minute, this shoe has people excited and running back to their roots.
Vans Old Skool
Newsflash: the Old Skool ain't going anywhere. While heartier classics like Air Force 1 dip and dive higher and lower in popularity and Cali contemporaries like the Authentic cater to the chillest of cats regardless the wave, its the Old Skool that's on its fourth summer and not losing any steam. Cool collabs like the Blends pair and Opening Ceremony collection range in wear and chase, while inline editions will move in major units while doing minor damage on disposable income.
Air Jordan 1
Sneaker collecting and trendsetting may still be a young person's game, but make no mistake, the two most important players in the industry are middle aged men that found fame in the middle of the map. Kanye West, 39, and Michael Jordan, 54, may be pitted as rivals in the market due to their brand affiliations, but together they canvas the whole scope of US sneaker collectors 14 to 40. The Air Jordan 1 made memorable by Mike in the '80s and made modern by Kanye in the '10s is still the most palatable and fashionable retro in OG and new colorways alike.
Raf Simons x adidas Ozweego Bunny
Raf Simons is the big dog in modern men's fashion and it's been like that for a minute. Influencing the influencers and avoiding all trends, the time-tested designer has the pull on a young, fashion focused crowd that's much smarter and savvier than the generations before it. While the price tag on his adidas collabs still prove a punch in the gut to most, his Ozweegos will continue to reign as the obvious 'it' shoe for the style savants unconcerned with stacking boxes or padding their savings account.
[polldaddy poll=9703286]