It's official: Zion Williamson is the newest member of Jordan Brand.
At 19 years of age, Zion is younger than Team Jordan itself, likely lacing models that came about before he was born.
So, while Zion will probably rock modern performance models from the Jumpman over the course of his rookie campaign we have a few retro PE requests for Jordan to give him that will play well with his Pelicans uniforms.
Air Jordan 8 Joe Johnson PE
+ Before the Hawks entered the Matrix with their new uniforms, they were rocking the red, white and navy just like the Pelicans
+ This black-based Air Jordan 8 PE for Joe Johnson was it, rocking said shades in camo fashion on the midsole, tongue and tagging
Air Jordan 3 "Drake vs Wayne" PE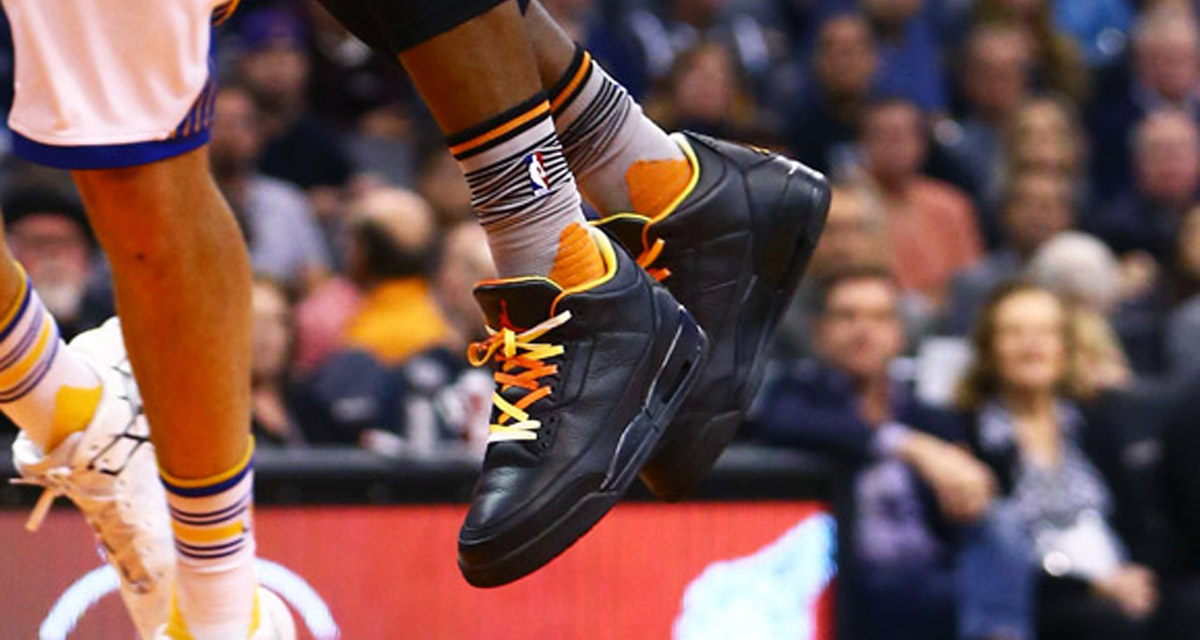 + Zion is a huge Drake fan and Drake is a huge Zion fan
+ However, if you want to get in good in the 504 it's all about Tunechi
Air Jordan 9 Quentin Richardson PE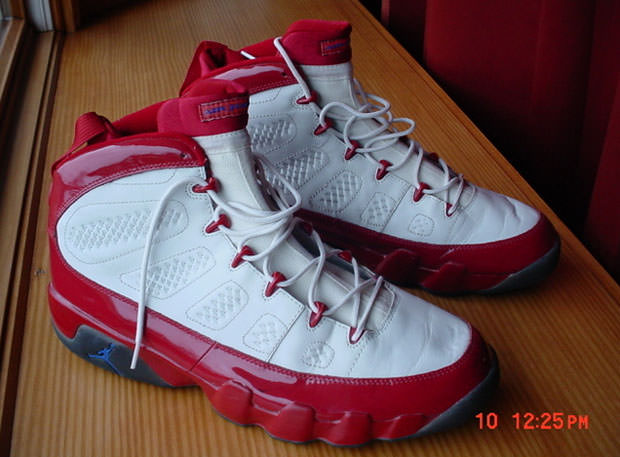 + Air Jordan 9 Quentin Richardson PEs have been somewhat of a rite of passage, dressing LeBron James and Dwyane Wade early in their careers
+ This red patent pair with iced out soles would crush at retail and look good on Zion
Air Jordan 2009 Mike Bibby PE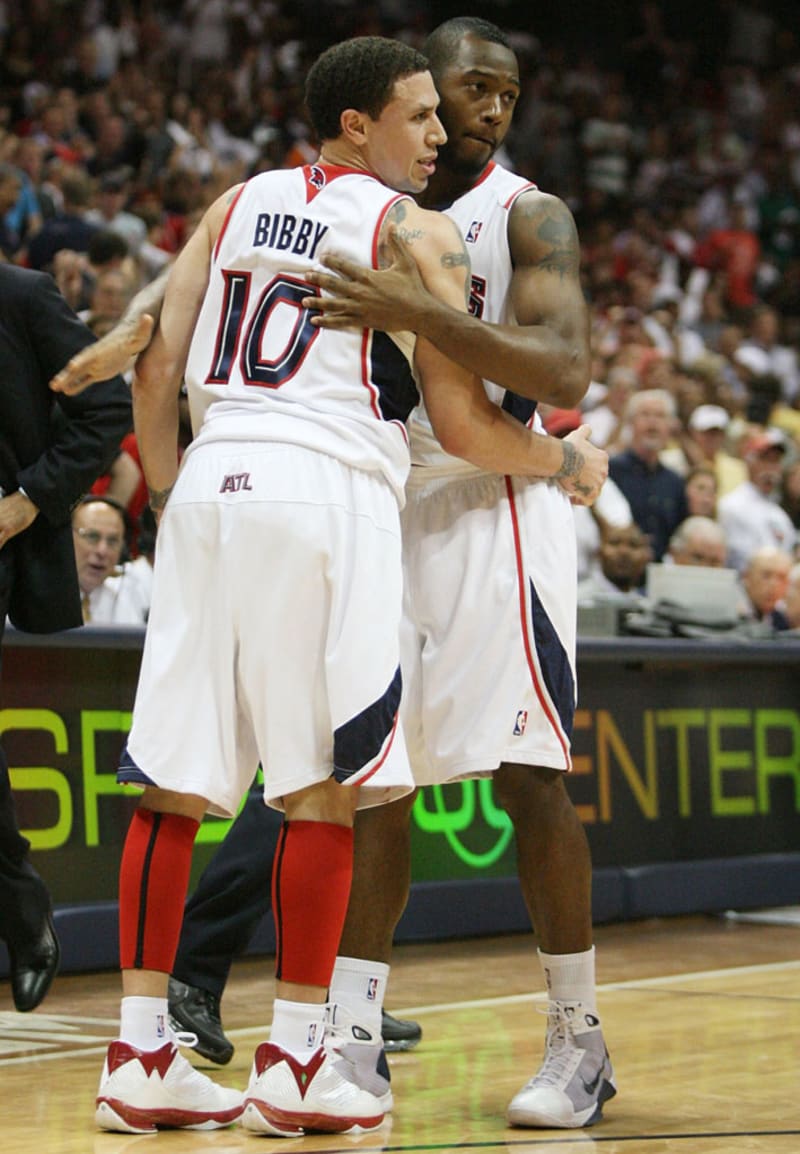 + The Air Jordan 2009 just came back — well kinda
+ Though usually not a fan favorite, the model's build would take well to Zion's frame and game
Air Jordan 2 Melo Team USA PE
+ When it comes to big Jordan Brand signings their isn't anyone much bigger than Melo
+ Worn after his rookie season for Team USA, maybe Zion could lace these up for the red, white and blue under Pop?
Air Jordan 8 CP3 Hornets PE
+ Let's not forget, the Pelicans have their Mardi Gras alternates, too
+ This CP3 PE from the Hornet days in Nola plays well to JB heritage and local festivities
Air Jordan 12 Joe Johnson PE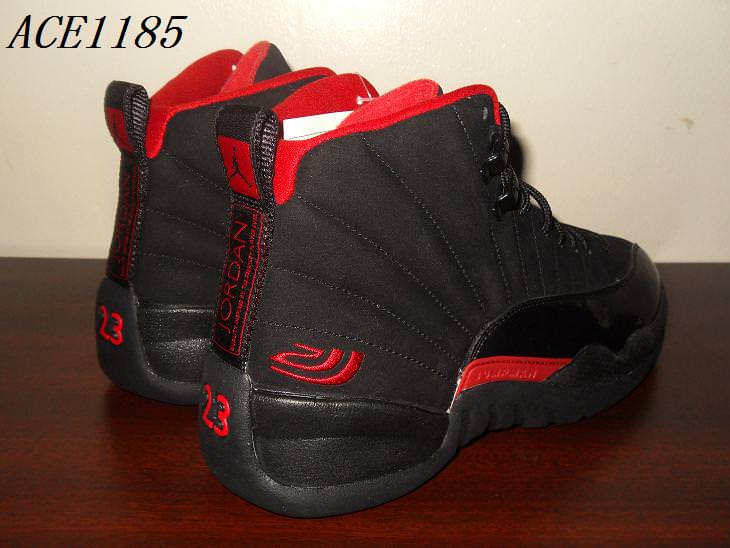 + Widely regarded as one of the most durable Air Jordans ever, the 12 saw PEs for everyone from Gary Payton to Jabari Parker
+ This Joe Johnson PE sees patent leather pops on the mudguard with logo branding hitting the heel
Air Jordan 16 Ray Allen PE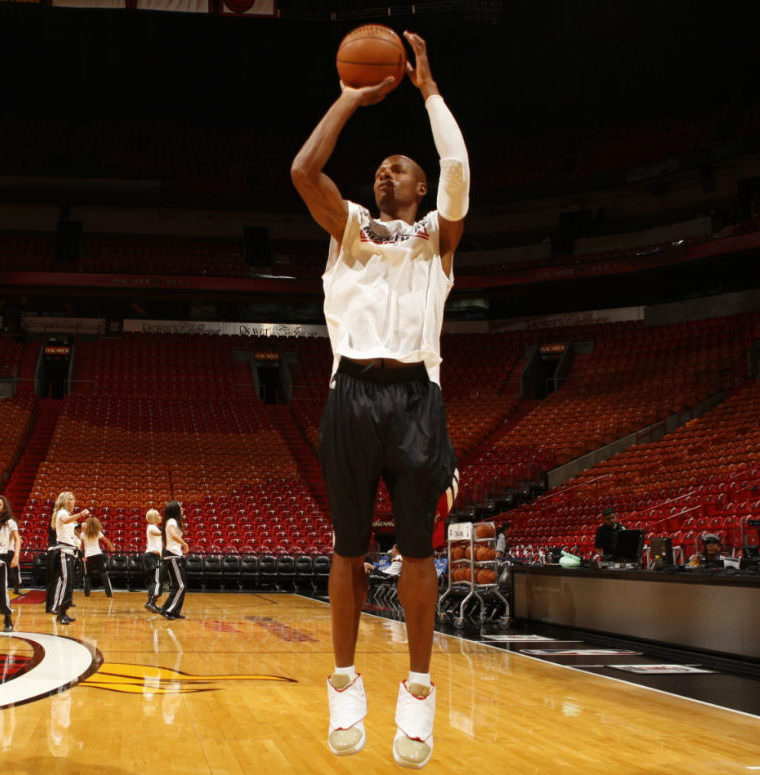 + Ray Allen is the king of Air Jordan PEs
+ This pair of Air Jordan 16s from his days in Miami wear well with the Pelicans gear thanks to their championship gold accents
Air Jordan 15 Derek Anderson PE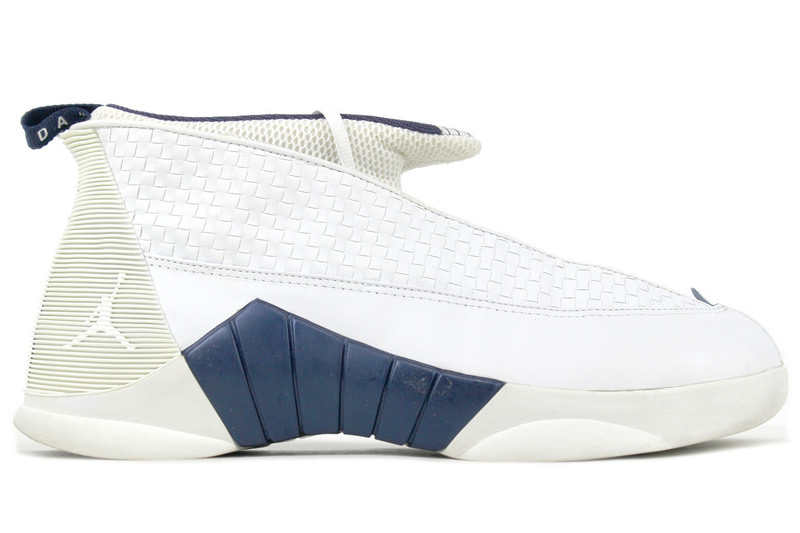 + The Air Jordan 15 doesn't get much love, but is it maybe because Mike never wore them on court?
+ This DA PE is similar to the Team Bank takes that hit Eastbay, wearing well with Pelicans blue
Air Jordan 11 Ray Allen PE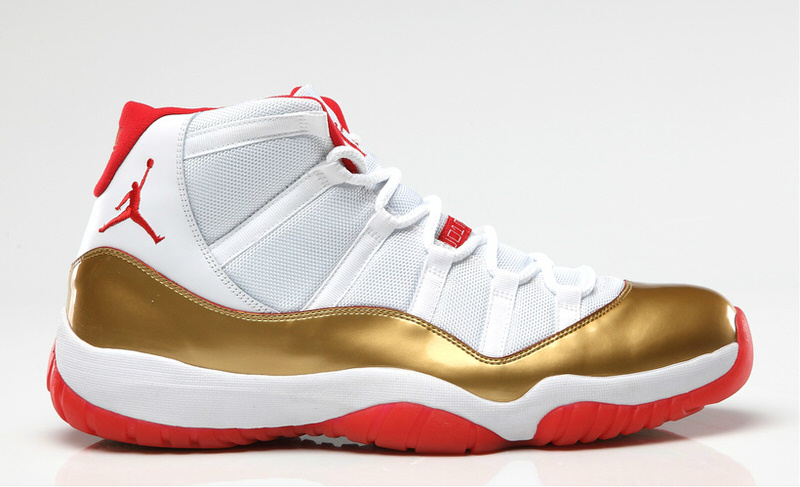 + The greatest Air Jordan PE ever? It might be
+ All Ray Allen had to do was win two rings to get 'em