Nike teams up with Madden NFL for the brand's EA Sports Bowl to celebrate Super Bowl LIII with an exclusive collection that entails a special edition hoodie and the VaporMax 19.
Players competing in the gaming tournament will have the ability to win the collection by engaging with the Madden Daily Twitch Show, playing the Madden Ultimate Team solo challenge, or by following Madden NFL social channels through a surprise lock this Friday, Saturday and Sunday.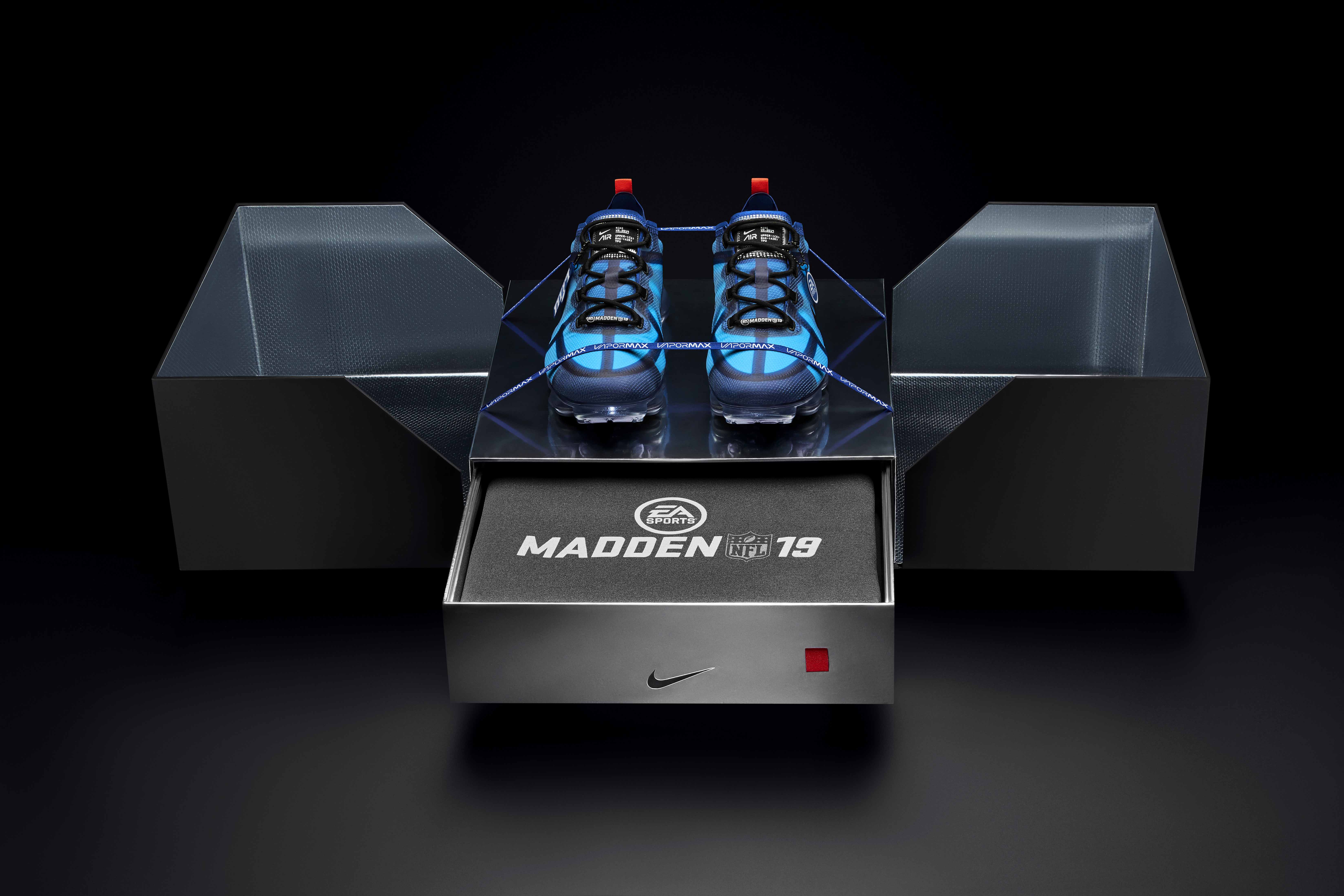 The Air VaporMax is built around the idea of exploration by recognizing that removing boundaries enables us to go bigger – almost literally letting us walk on Air. Featuring a series of translucent blue panels on the upper's no-sew design, the shoe is also paired with an NFL branded heel stripe and EA Sports hang-tags.
Head over to Madden Twitch to find out the latest tournament details for their Super Bowl tournament.
Madden NFL x Nike Collection