Yesterday, it became official: Kyle Kuzma had left Nike for a five-year, $20 Million deal with PUMA.
In only two seasons as a pro, the overconfident underdog has proven doubters wrong from Flint to Utah to LA, not wearing a chip on his shoulder but rather a satchel.
Dope, durable and dripping, the Swiss army knife of a forward has proven just as sharp in the tunnel, sporting Prada prior to drop, sacai while jumping on jets and playing Pip to Mike Amiri.
While the start of this decade birthed the concept that 'artists are the new athletes,' the close see it flipping back.
Why is that? Because the clothes are seen most on the athletes.
Dressing up and showing out 82 nights a year, the repetition has seasoned stylish scorers in recent campaigns with the spotlight and social media making every hooper step their game up. Perhaps no one's ascent has been more fun or unexpected than that of Kuz.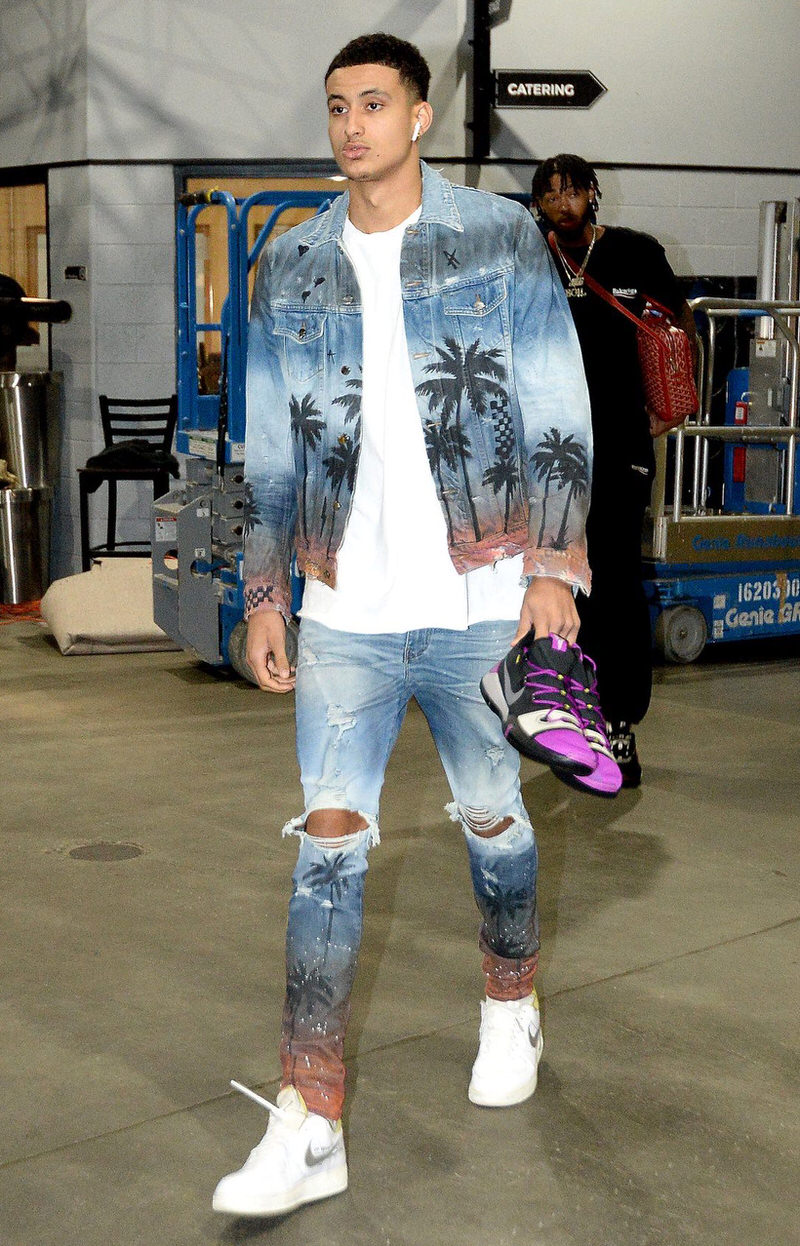 Just like he's impressed on the court, his tunnel fashion has proven both decided and diverse, showing range in the sprawlball era.
Following in the steps of his forefathers, Kuz has gotten acclimated to the West Coast weather Russ was raised in, pushed the envelope like Swaggy P and matched the blue-collar/red-slipper duality of PJ Tucker's on-court/off-court persona.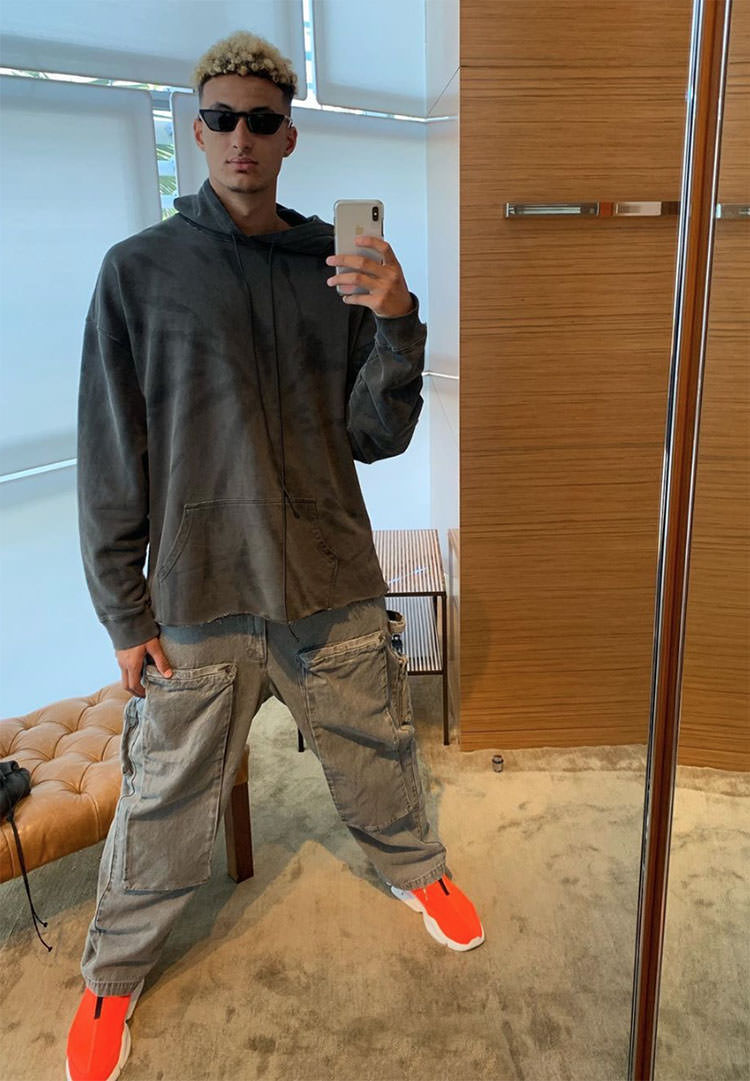 Though Kuz isn't the only fresh and fashionable face in hoops right now, he's by far the best when considering the biggest markets.
No one in New York or LA has proven the ability to break the internet with an outfit in the fashion Kuz has – offseason at that – while no player in either market has had a brand entrust them with the debut duties that Nike did when they leaned on Kyle for both the continuation of the Kobe line and the launch of their first ever self-lacing basketball shoe.
In Kyle Kuzma, PUMA has found a hooper with 360 appeal 365 days of the year.
This summer, Kuz has remained both relevant and interesting by having more hair styles than peak Jennifer Aniston in the heyday of Friends.
Still, Hollywood Kuz proves as dedicated to his craft as he is his cut, working out with Lethal Shooter daily on his jumper and impressing Coach Pop enough to make the FIBA roster at only 24 years of age with less career starts than a job recruiter with a flip phone.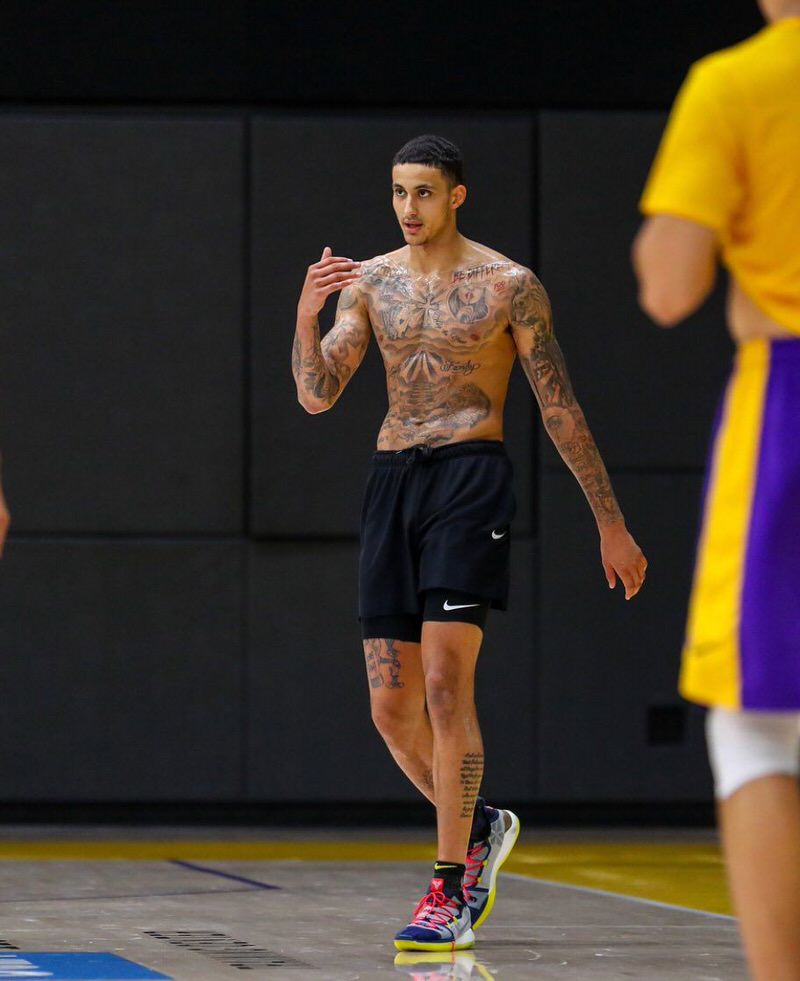 He's a hooper that fans AND coaches love. Few style icons in the NBA have held both qualities over the course of a career and if they did there's a chance the league didn't like them at one point.
Not Kuz.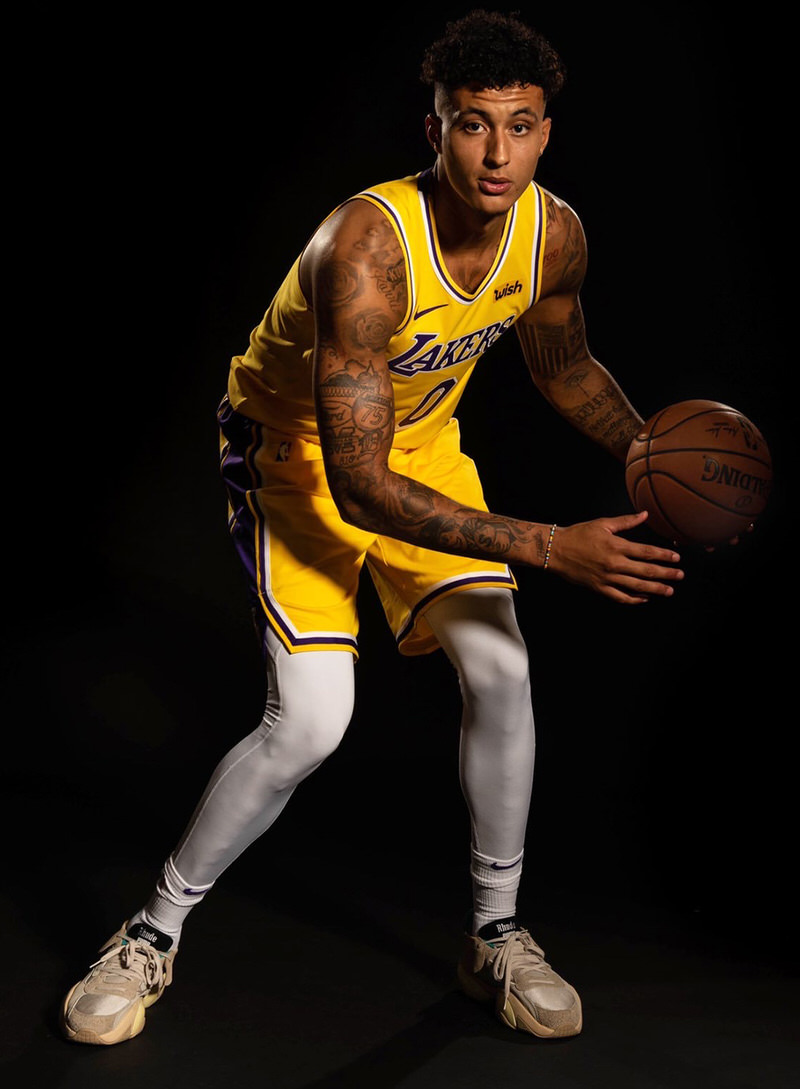 Defying expectations upon his summer league arrival and not shrinking when the King stepped into the arena less than a year later, Kuz is confident enough to make a playoff push with the lights low in Staples Center and just as comfortable carrying himself around the legends up in the rafter as he is conversing with the legends of the runway.
Decades ago, PUMA owned the crossover space between sport and street in the Big Apple and beyond thanks to Clyde Frazier.
Like Kuz, Clyde came from humble beginnings in his college career to evolving into a big city star thanks to his charisma, tough play and flashy fashion.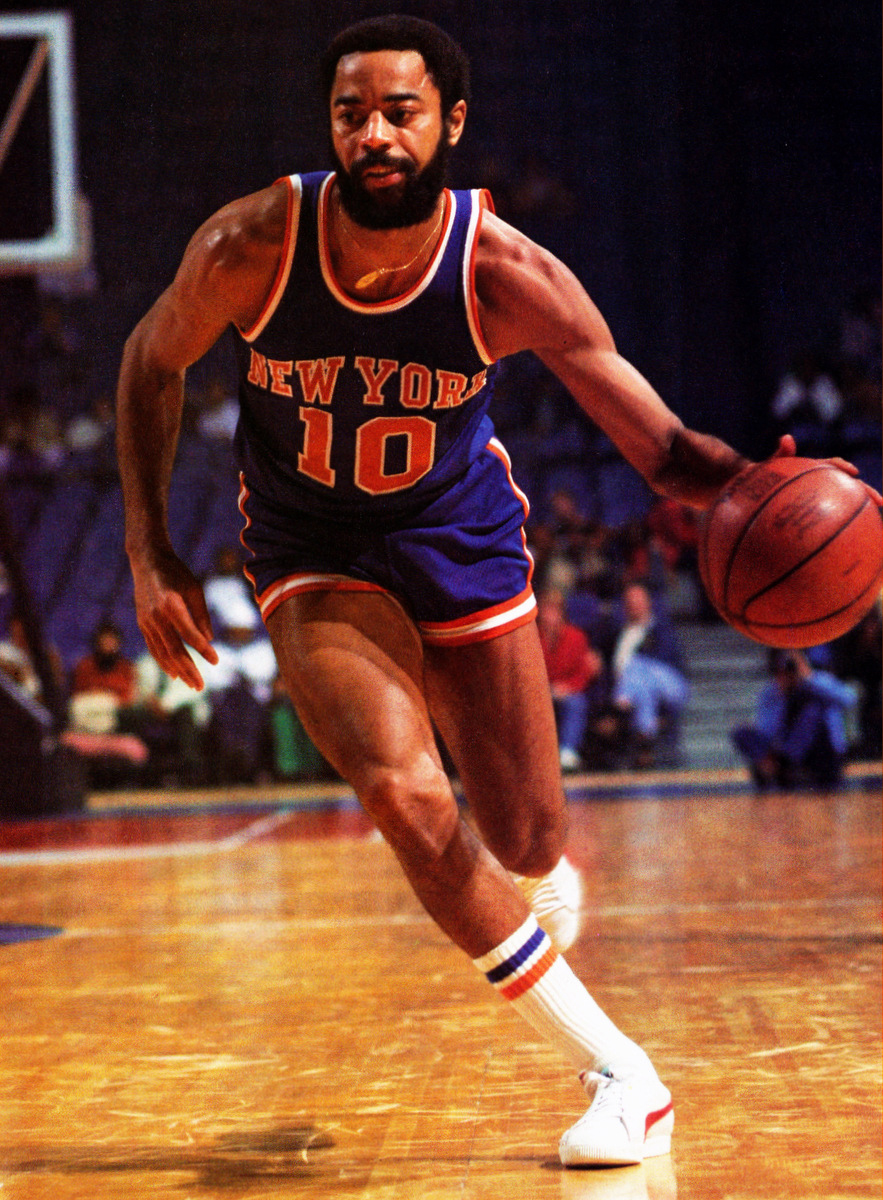 If LeBron leads the Lakers to a title during his stay in LA there's no doubt Nike will sell sneakers and jerseys for decades to come.
In the moment though, PUMA proves to have the most to gain this season in both LA and the NBA as they've just inked the hip hooper with enough drip to make it happen.