words + images by @MrsTeriyaki
I really enjoy attending sneaker events and getting an on-pulse feel of the culture and where it's at. Talking kicks and sharing stories with each other really can't be replicated through social media. Discussing sneaker culture in real life is a topic I've shared about in a fair few of my event recaps here on Nice Kicks.
With so many limited and raffle-only releases, this time I decided to speak to event goers about what they had on feet. After browsing the tables a good few times, I pulled out my camera and got to snappin'.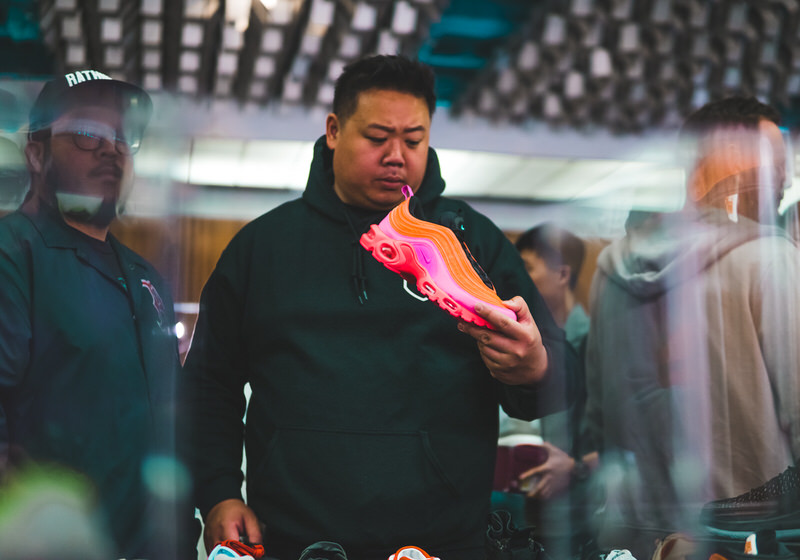 This weekend I headed north to Crepe City's first event outside of the UK capital and captured what some people had on-foot, where they copped and how much they paid – whether they were lucky to pay retail or visited the dark side of reselling.

@robbiecoleman5461
The result of good old-fashioned patience and hunting. Robbie managed to pick these up on eBay after searching for about a year. He finally found a pair VNDS with the original box and all ten pairs of laces for a sweet price of £170 (~$229 USD)! Good things come to those who wait.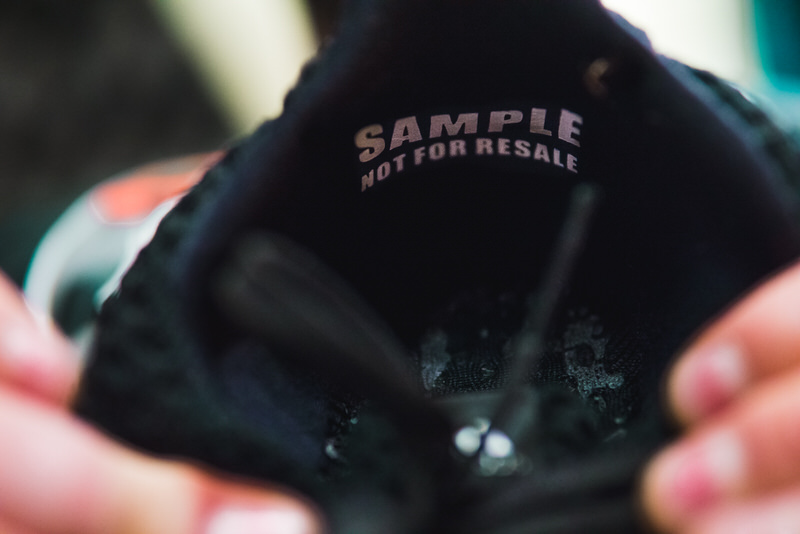 @brian_moore77
Brian stood out by wearing a sample pair of the Adidas 4D Futurecraft gifted to him by a good friend who works at Adidas HQ in Portland, Oregon as the innovation manager.
A pair of one of my favourite Air Force 1 colourways from last year, worn by a Nike sponsored football player. No charge for these then! Dope to hear that up and coming athletes are getting sneakers supplied too.
Some certified heat on foot, the Nike Air Yeezy 2 here was clearly worn with love on the regular. These were purchased worn a few years ago for approx £800 (~$1,078 USD).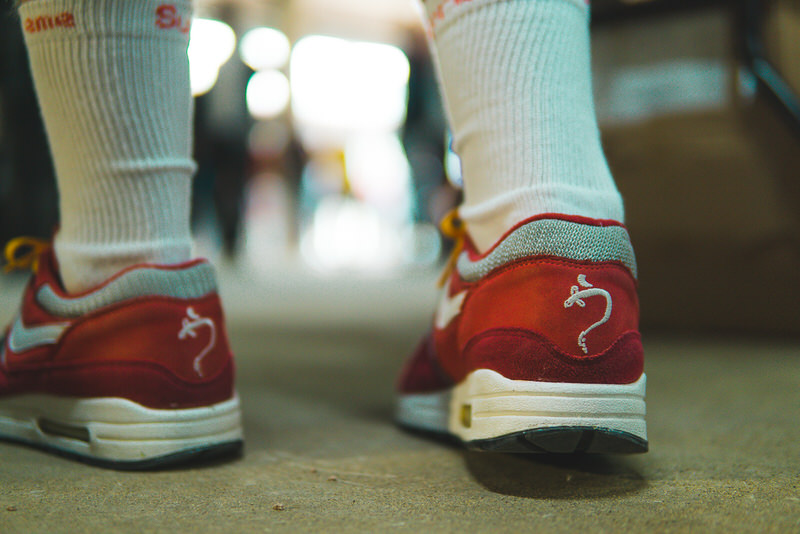 @rago___
Without a doubt, my favourite pair on-feet I saw all day! Sourced in a Facebook group 3 or 4 years ago for £200, an absolute steal, especially in this condition.
@collkil
Rocking a pair of the freshly released Satin Shattered Backboard 1s, she was one of the lucky winners from the Offspring 'Back Door' Competition on Instagram. It was dope to meet someone so over the moon with a pair they love for retail.
@joseph_blck
Another competition winner, this time the Atmos Air Max 1 from Size?. It was encouraging to hear from a few people who had won raffles to get their hands on something they really wanted and not have the hassle of trying to source on the resell market.
And your third winner, the luckiest if you ask me, a pair of the A Cold Wall Air Force 1s. Collected directly from ACW for retail in last years raffle, stunning!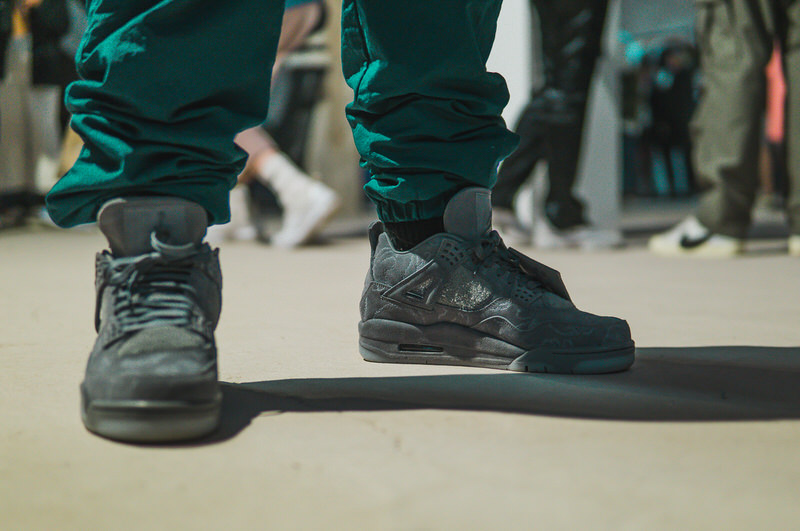 Perks of the job? You bet, a pair of the highly coveted Kaws Jordan 4s on the feet of a sneaker store manager. And for not a penny over retail.
After speaking with people you can't help but notice the variation in the answers, which is not only super interesting to hear but encouraging too. There are a lot of good people in the sneaker world willing to help one another out. If more of us do the same, it could become a better place. *speech over*
And in such a thick climate, with more and more people going after the same pairs, it's good to know that genuine people are still getting their hands on heat for good prices. Although there will always be some, I didn't actually meet anyone at CC who had to pay silly money for the shoes on their feet.
Might this change your approach to buying sneakers? Maybe spend that little bit more time searching the online marketplaces or entering that one more competition.
As always, it was lovely to meet new faces. Catch some of the other on-foots I shot via Instagram here.
Peace.